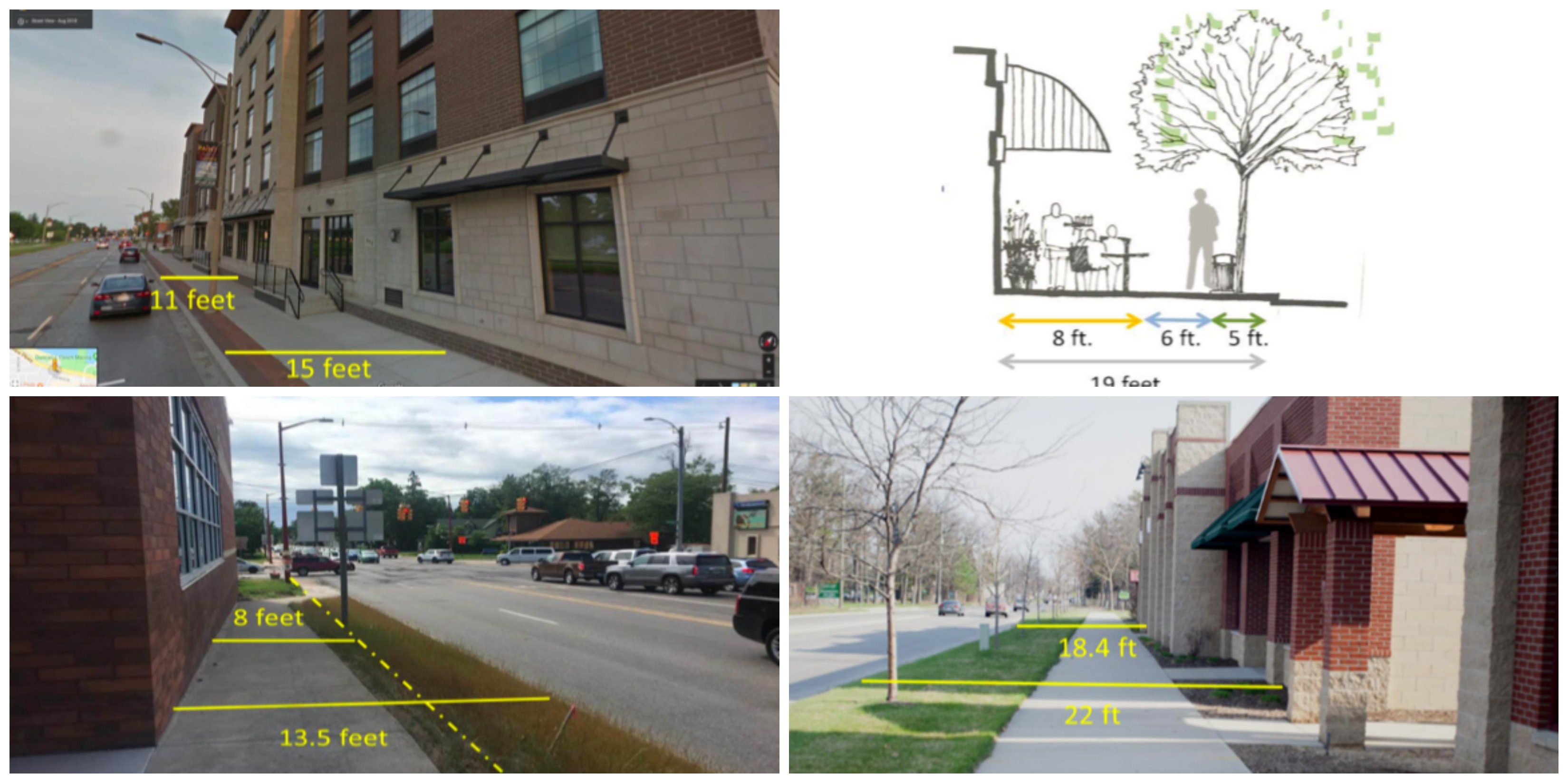 Proposed Setback Changes Aim For More Walkable TC
By Beth Milligan | Nov. 17, 2019
Traverse City commissioners will consider changes Monday that would require buildings to be set further away from the road along several major city corridors – a change aimed at creating a more friendly pedestrian environment by increasing room for wider sidewalks and more city tree plantings.
Commissioners will consider scheduling a December 2 vote on a recommendation from the city planning commission to change the setback rules for US-31, M-37, M-72, M-22, Garfield Avenue, Fourteenth Street between Division Street and Cass Street, and Eighth Street between Union Street and Munson Avenue. The city's current ordinance allows buildings to be situated as close as two-and-a-half feet off the road in some areas – crowding pedestrians close to busy highways and offering little space for infrastructure amenities like benches, sidewalks, and trees, according to City Planning Director Russ Soyring.
"Where the major streets and highways are four or five lanes, typically there is little or no right-of-way left for an adequate tree lawn and a standard sidewalk width," he wrote in a memo to city commissioners. "This circumstance makes walking, biking, and pedestrian traffic uncomfortable and uninviting, especially where vehicle speeds are higher. The lack of tree lawn area also makes snow clearing of streets more expensive and time-consuming."
The new proposed rule changes state that for the corridors in question – which generally have right-of-ways under 100 feet wide – buildings must be set back either the distance already established for that district or at least 19 feet from the back of the curb, whichever is greater. Since most five-lane roads typically take up 60 feet, that would leave roughly 20 feet on either side of the corridor for sidewalks and trees, as well as snow storage in the winter.
Soyring points to several examples in the city where the new rules would create a more welcoming environment for pedestrians. In July, city staff and planning commissioners – along with public volunteers and representatives from Norte – conducted a "walking audit" of Garfield Avenue. The group found that in many locations along the corridor, "either the sidewalk was inches from the travel lane, or there was no sidewalk at all because of insufficient right-of-way."
Hotel Indigo and the new Starbucks/Rite-Aid development (both on US-31, though the road is also called Grandview Parkway and East Front Street at those two project sites) are two other examples where development is crowded right up next to the highway, Soyring says. Even without understanding zoning rules or setbacks, pedestrians can sense an inherent claustrophobia at such sites. Soyring says city staff had requested Hotel Indigo be set back further away from the road, but because city rules permitted otherwise, developers followed the ordinance and maximized their building footprint. Under the new regulations, the hotel would have been required to be placed an additional four to eight feet back off the road. The Starbucks/Rite Aid development, meanwhile, would have been at least five-and-a-half feet further away from the road under the new rules. In both cases, Soyring believes, the changes would have created a "more enjoyable and safer area to walk."
In shaping the new rules, city leaders looked to best practices in other communities. Several planning commissioners and staff visited Grand Rapids to meet with that city's planning department and visit several of its corridors. Grand Rapids requires a 17 to 19-foot setback from the back of the curb, depending on the zoning district, while major streets with on-street parking have a 12-14 foot setback. Implementing stricter setback requirements here will help meet Traverse City's goal of becoming a more walkable and bikable community, Soyrings says. "When you only have five feet (between the building and road), it creates a hostile and brutal environment for pedestrians," he says. "When you're pinched like that, it makes everything difficult. If we really want to build a walkable community, we need to look at our setbacks."
Also at Monday's commission meeting…
> Commissioners will consider approving two Hickory Hills Ski Area projects, including a $25,000 payment to Molon Excavating for services related to Nordic Trail improvements, including widening and contouring the two-way section and lessening the climb grade. The board will also consider approving a contract with Child & Family Services of Northwestern Michigan for $19,623 to provide staffing through its Youth Work program for the ski lodge's kitchen for 10 weeks this winter. An additional four weeks of staffing could be provided if the season is extended, at a cost of $1,962 per week.
> Commissioners will consider approving the retirement of Traverse City Police Department K-9 LUK, who has served the department since 2011. LUK will be adopted by his handler, Officer Tim Smith. A private citizen has also offered to make a $12,482 donation to the TCPD to cover the cost of purchasing and training a new K-9 and outfitting the dog with a ballistic vest. Commissioners will vote to approve accepting the donation and making the purchase.
> Commissioners will hear updates on two projects related to the Boardman River: the Lower Boardman Unified Plan and the FishPass project planned at the Union Street Dam site. A group of representatives from different community stakeholder organizations, called the Lower Boardman Leadership Team, is working to develop an action plan that would outline planned projects, best practices, and city policies for the urban section of the Boardman River stretching from Boardman Lake to Grand Traverse Bay. The plan is expected to be worked on through the beginning of 2020, with team members sharing an update with commissioners Monday. Following the commission's recent approval of a memorandum of understanding for the FishPass project, city staff and representatives from the Great Lakes Fishery Commission will also give an update Monday on the latest with that project, including design work, fundraising, and the public input process.
Pictured: City renderings showing the impact of different building setbacks, including at Hotel Indigo, Starbucks/Rite Aid, and Garfield Avenue
Comment
Line 5 On Trial
Read More >>
Groups Get Funding For Water Cleanup & Protection Projects
Read More >>
East Bay Township Approves Luxury Car Wash, Plans Public Hearing For 216-Unit Housing Development On Hammond/Townline
Read More >>
Pit Spitters Baseball Remains On Hold
Read More >>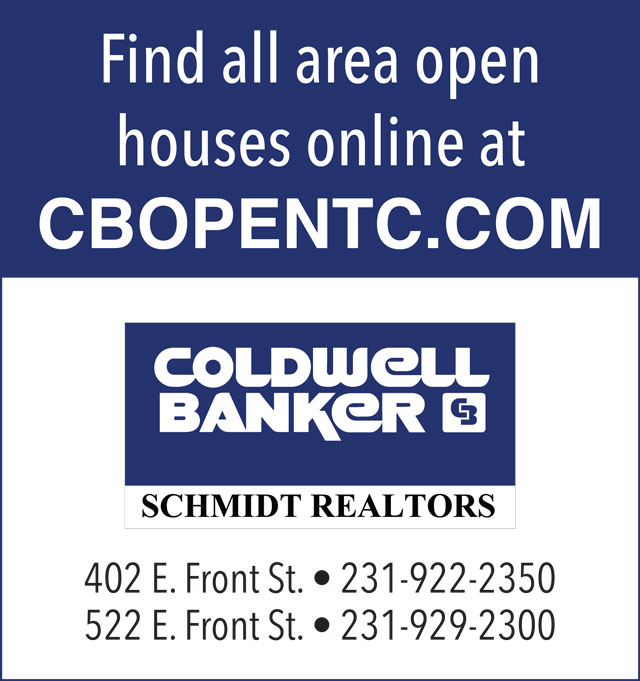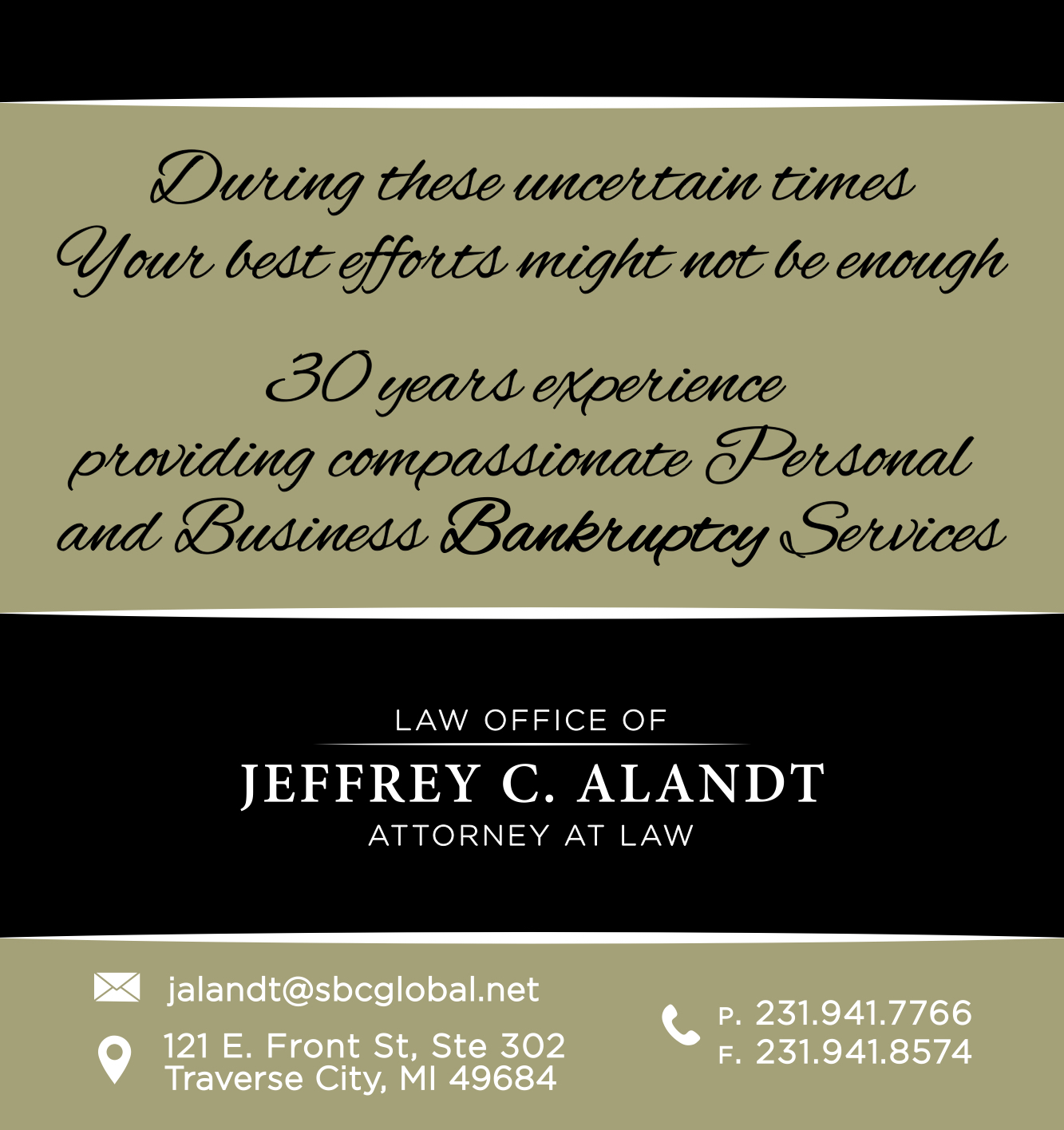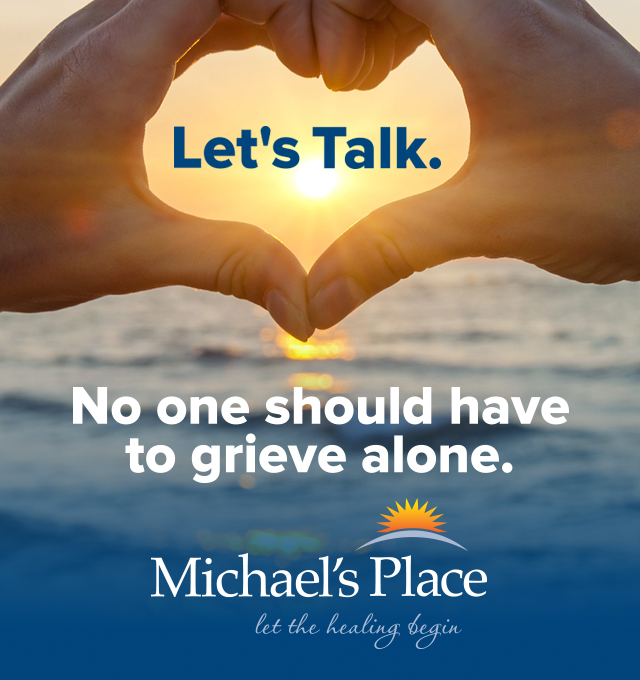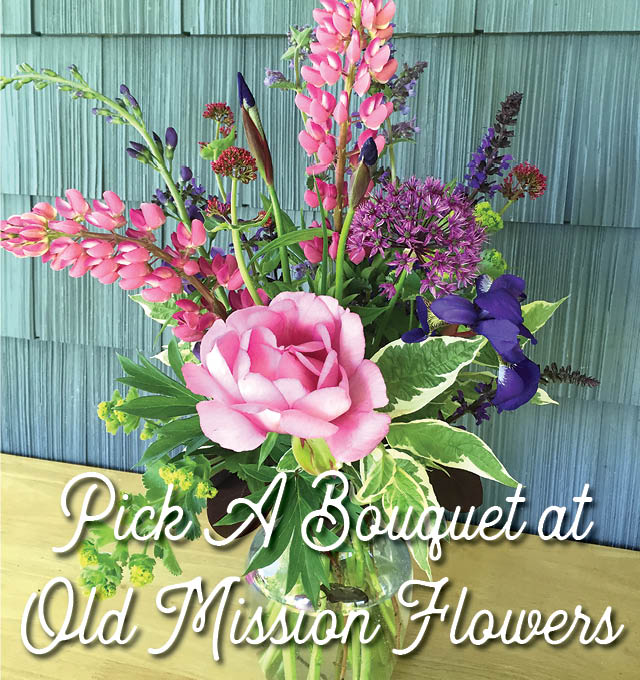 Turtle Creek Casino, Torch Lake Sandbar Identified As Exposure Sites
Read More >>
As Professionals Leave Big Cities, Is Traverse City Their Destination?
Read More >>
Northern Michigan Jobs Source, Coming Soon
Read More >>
Whitmer Signs New Mask Order Requiring Indoor Use, Adding Penalties
Read More >>
Grand Traverse County Health Official Seeks Adherence Because "We're Never Going Back"
Read More >>
Multiple Community Exposure Sites Identified In Grand Traverse, Leelanau Counties
Read More >>
New Restaurant, Retail Openings; Other Businesses Shut Down Or Change Due To Pandemic
Read More >>
MDOT Planning Roundabout At M-37/Vance Road In 2021
Read More >>
300-Unit Housing Development Planned For Rennie School Road
Read More >>
TC Artist Raided By FBI For Alleged Art Forgery Ring That Scammed Museums, Experts
Read More >>