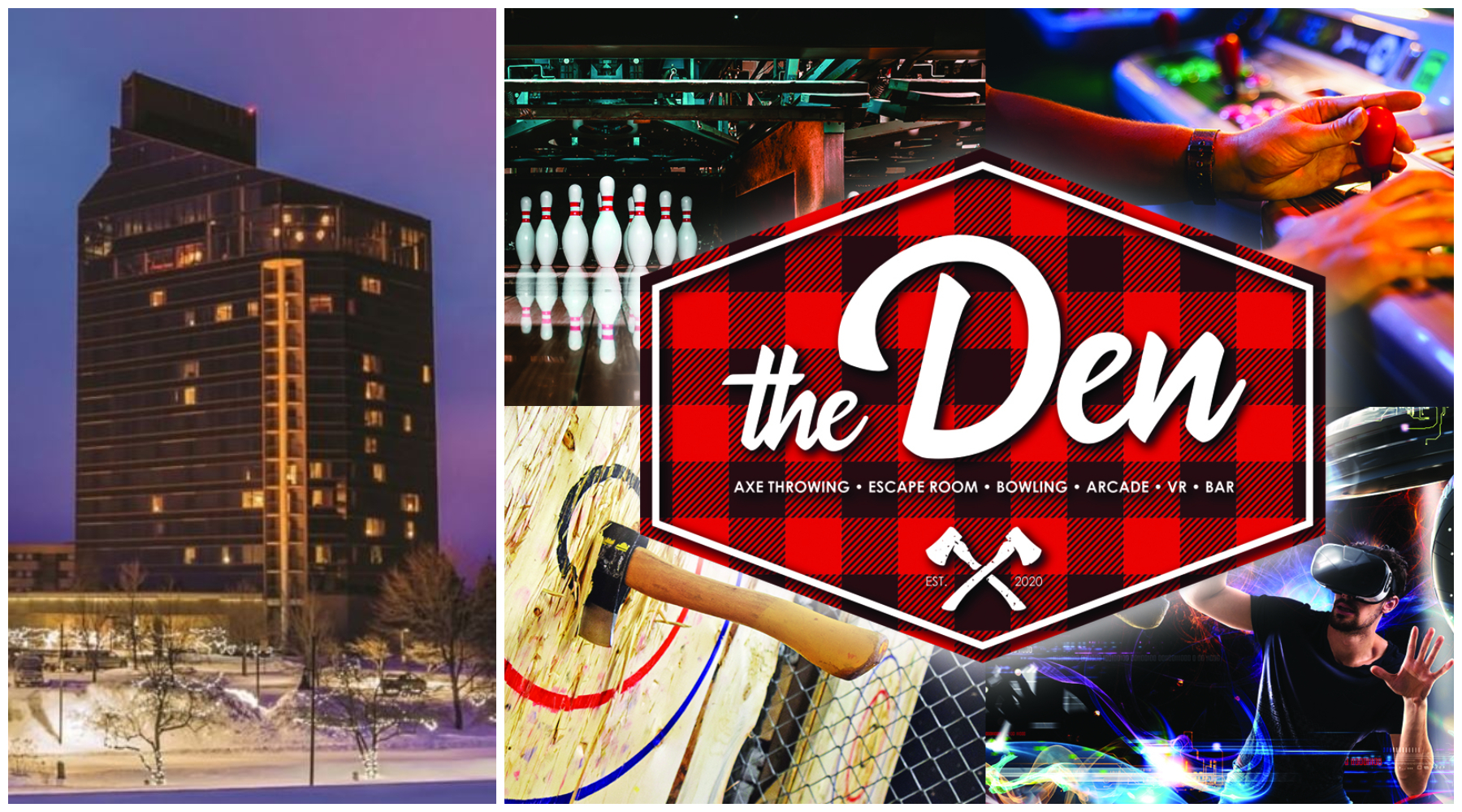 Resort Launches All-New Entertainment Center, With Axe Throwing, Bowling, Escape Room
By Craig Manning | Feb. 26, 2020
Axe throwing is coming to northern Michigan. On Friday, March 13, the Grand Traverse Resort and Spa will hold an official grand opening for The Den, a new 3,000-square-foot entertainment center featuring two axe throwing lanes, four boutique bowling lanes, two virtual reality games, an Egyptian-themed escape room, assorted arcade games, and a bar/restaurant.
The Den was the brainchild of Matthew Bryant, who joined the Resort staff as general manager last spring. Bryant, who worked in the indoor water park industry for 14 years before coming to the Resort, thought this type of indoor recreation experience was something the Resort was missing.
"I was thinking, 'Who are we? What do we do?'" Bryant says. "And we're entertainment. We are a destination where we want to capture as much revenue as possible. We want to make sure that when people are here, we can fulfill their needs for the entertainment aspect of travel, right here on-property. I wanted to look at enhancing the Resort in ways we haven't looked at in many, many years, and I wanted to find something that was trending upwards so that we could be on the front side versus the down side."
That led to axe throwing, a growing trend that has yet to impact Michigan on a large scale. The sport came to prominence in Canada in the mid-2000s, growing from a backyard league activity to a common fixture at logging competitions. Now it's a hot draw as both a competitive league sport and a leisure activity at bars nationwide. The International Axe Throwing Federation claims to represent more than 10,000 active axe throwing league members, spanning more than 125 cities across six countries.
Despite the growing popularity, the sport has had no presence in northern Michigan until now. Bryant notes that, while there are a few axe throwing spots in Grand Rapids and Detroit, The Den will be the first one north of Grand Rapids.
Axe throwing takes elements of darts, bowling, and batting cages and combines them with a sharp weapon. There are several variations of the game, including traditional bullseye, darts-style scoring, tic-tac-toe, and more. The Den will have trained professionals on hand to walk participants through the basics of the sport – including proper axe throwing form – and to get them set up for solo or competitive group games.
Bryant acknowledges the inherent liability concerns of an activity that involves throwing a sharp object at a target. He tells The Ticker each of The Den's axe throwing lanes is completely enclosed and that only one thrower is allowed into a lane at once. The lanes have rubber floors to deaden the impact of any axe that doesn't connect with the wooden targets. Participants must be 18 or older and be wearing closed-toe shoes (other Den activities are open to younger ages). Bryant also says the Resort's core partner for The Den – a Chicago-based interactive entertainment company called the Family Entertainment Group – not only provided all the equipment for the various games, but will also run the entertainment components and shoulder complete insurance and liability.
That partnership, along with a significant corporate sponsorship from Pepsi, helped absorb much of the cost for The Den (Bryant declines to share an exact investment figure). That cost involved a significant renovation of a 3,000-square-foot space situated just off the lobby of the hotel. The space, Bryant says, used to be the home of the Resort's sales office and was first used as the "Wild Cherries Disco Lounge" when the hotel was first built in the 1980s. Construction resulted in the move of about 30 offices to make way for the new entertainment center – a project that impacted the sales, accounting, and IT departments and involved renovations to several other spots throughout the Resort.
Bryant is hopeful that the activities available at The Den will both draw more locals to the Resort and keep hotel guests on the property for longer portions of their stays.
"You always want to be able to reinvent yourself and stay in front of trends, especially in the entertainment/hospitality industry," Bryant explains. "There are so many options out there, so it's very important to stay relevant with the community and with your guests. What we do in this industry is create experiences and memories through customer service, and I think this is a good way to do that."
Comment
City Commissioners Approve Property Purchase For Parking Deck
Read More >>
Shutdown Could Threaten TCAPS Superintendent Search, Recall Effort
Read More >>
Despite Virus, Soon-To-Be-Wedded Couples Are Marching On
Read More >>
City Commissioners To Talk Living Wages For Staff, Relief Measures For Businesses
Read More >>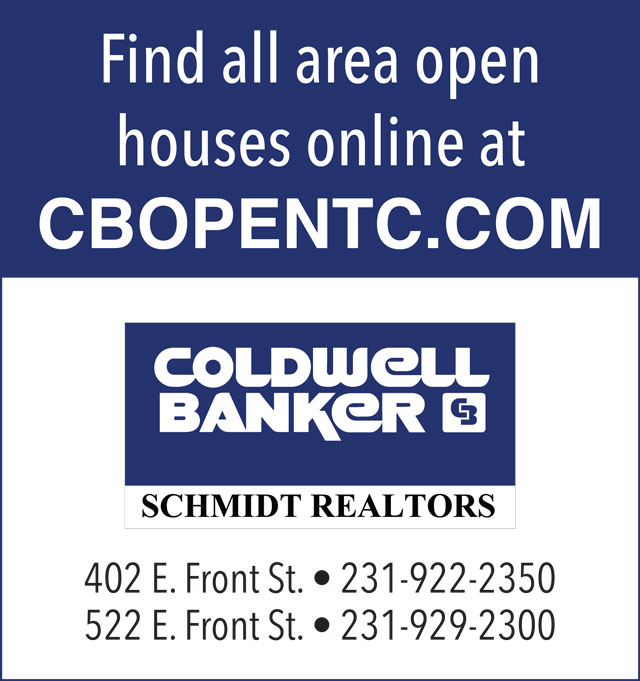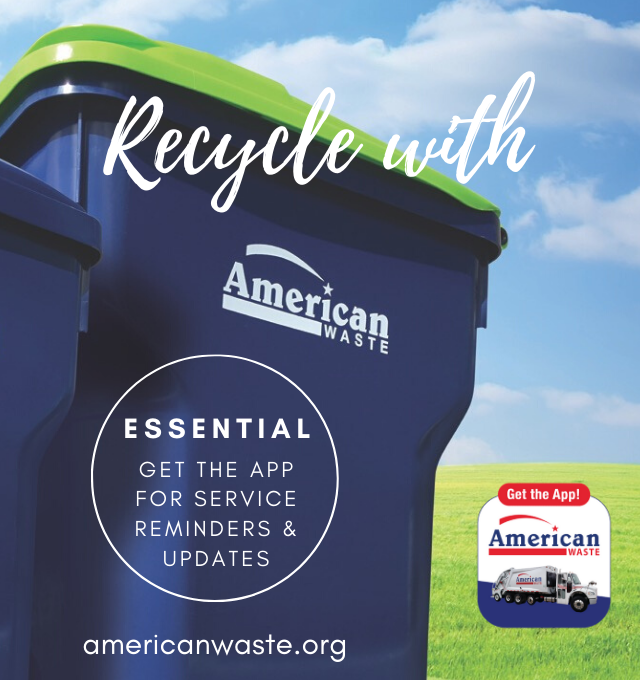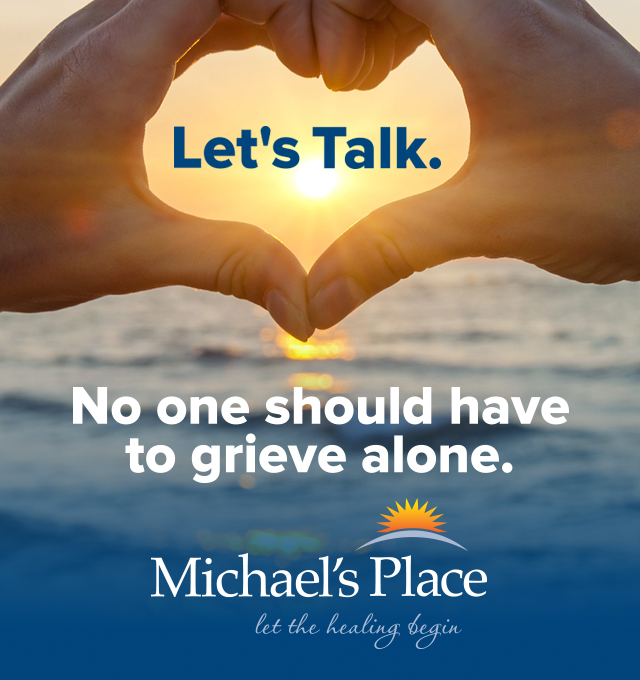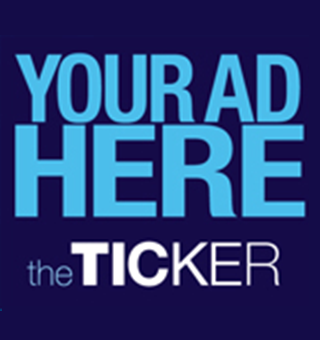 Meijer, Walmart Enact New Shopping Protocols
Read More >>
Munson Increases Visitor Restrictions, Requires Universal Masking
Read More >>
Animal, Pet Care During Pandemic
Read More >>
MHSAA Cancels Remainder Of High School Winter/Spring Sports Seasons
Read More >>
How Will Tourism, Hotels & Vacation Rentals Survive The Pandemic?
Read More >>
The Future of Horizon Books
Read More >>
City To Vote On Parking Deck Property Purchase
Read More >>
Grand Traverse Band Casinos Donate 7,000 Pounds Of Food
Read More >>
Is The Boom Over?
Read More >>
Whitmer Closes K-12 Schools For Rest Of School Year, Sets Guidelines For Remote Learning
Read More >>