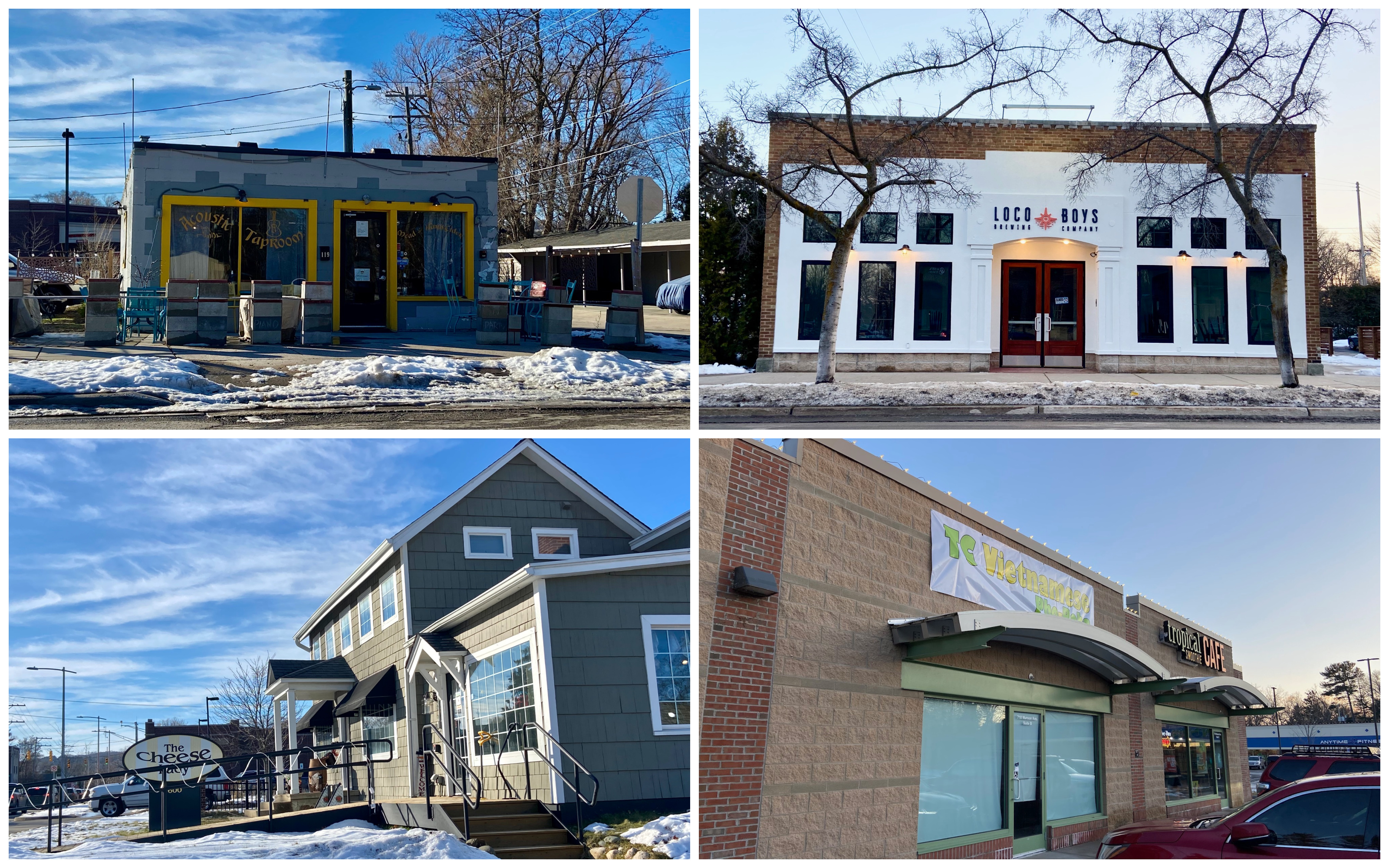 Restaurant and Retail Changes Coming To Downtown TC, Kingsley & Beyond
By Beth Milligan | Feb. 9, 2023
Numerous restaurant and retail changes are underway in downtown Traverse City and Kingsley, with Acoustic Tap Room moving out of downtown and The Cheese Lady expanding, Loco Boys Brewing Company opening on West Front Street, Cast Iron Kitchen taking over the former J. Wall Diner space, and Kingsley Inn reopening under new ownership.
Downtown TC
Changes are coming to the Maple Street corridor where Acoustic Tap Room and The Cheese Lady reside. Acoustic Tap Room co-owner Susan Prescott says that while the business "loves being in Traverse City," Acoustic's lease is "not being renewed and we have not found a viable spot in TC, which seems like a common theme right now for small entrepreneurial businesses." She says Acoustic has been "looking at additional tasting room locations for quite some time" and recently purchased a new tasting room and production facility in an Interlochen farmhouse located at 17140 Honor Highway. Acoustic will remain open in its Traverse City location through August before hosting a farewell party and then moving to Interlochen. The business is also scouting for a possible Kingsley location, Prescott says.
The Cheese Lady owner Tina Zinn plans to expand into the Acoustic building once the tap room departs. Zinn will use the space for expanded production on her dip line. "Our plan is to have other businesses who need a commercial kitchen to join us once the build-out is ready," she says. "At this point we plan to add some stove tops and ovens and work space." The Cheese Lady plans to complete the build-out in September and "hopefully be ready to utilize it starting October," Zinn says.
Further west downtown, Loco Boys Brewing Company opened its doors this weekend at 901 West Front Street. Owned by Pangea's Pizza and Incredible Mo's owner Chris Mohrhardt – along with his brother and business partner Mike Mohrhardt – Loco Boys features an authentic Mexican menu led by Chef Bryon Figueroa including a variety of burritos and tacos (such as barbacoa and chicken tinga), appetizers like garlic tostaditas and chiles ahumados, and entrees including enchiladas de mole poblano, asada quesadilla, and pozole verde. The eatery also offers dessert and kids' menus and a craft beer program led by Andy Largent, formerly of The Filling Station Microbrewery and Stormcloud Brewing Company. Hours are Monday and Thursday 3-10pm, Friday-Saturday 12-10pm, and Sunday 12-9pm (closed Tuesday/Wednesday).
Also downtown, a new bar and restaurant is set to debut next month in the former Brasserie Amie space at the corner of Cass and Front streets. The Pub – overseen by Jason Thibodeau and Rob Lindsay of The Parlor, who were also partners in Brasserie Amie – will be a U.K.-style pub with a casual atmosphere (think TVs and dart boards) and pub fare. Lindsay told The Ticker in December that the new concept – accompanied by the rollout of an entirely new interior and décor – will be "approachable and community-oriented." The staff from Brasserie Amie will remain employed and part of the new establishment, Lindsay said. The Pub is planned to open by St. Patrick's Day.
Later this spring, a new consignment and thrift shop is opening next to Paesano's. Penny Lane will be located at 449 East Front Street and is targeting a May opening, according to the company's Instagram page. The store offers 1,425 square feet of space and overlooks the Boardman River, according to a lease listing.
Kingsley
Major changes are underway in the bar and restaurant scene in Kingsley. In addition to the soon-to-be opened new Kingsley Local Brewing Company – the second location of The Workshop Brewing Company under owner Pete Kirkwood – Hofbrau owner Brian McAllister is targeting a February 17 reopening of the Kingsley Inn as the restaurant's new operator. The KI, as it's long been called by locals, will have a full bar and similar menu to Hofbrau. It will initially be open for lunch and dinner, though McAllister plans to expand to breakfast in the coming weeks. Initial planned hours are 11am-2am seven days a week. "We do think there's a late-night crowd out there, where we could offer a limited menu at the end of the night," McAllister says.
Cast Iron Kitchen owner Larry Bunge announced this week he's taking over the former J. Wall Diner space in Kingsley. Bunge tells The Ticker he has a three-year lease with an optional renewal and is targeting an opening in early/mid-April. "We expect to start with just breakfast and lunch, probably being open from 6am-3pm initially," he says. "It will be substantially the same menu as our other locations, except for the dinner items which would be rolled out when we expand our hours to include evenings if we find the demand is there." Bunge says that he's "very excited to offer good food, great service, and reasonable prices to the people of Kingsley."
Elsewhere across the region…
Kalkaska's Twin Birch Golf Club is planning to debut a new clubhouse and restaurant this spring. Owner-operator Kwin Morris says the golf course is "super excited to bring amazing food to Kalkaska and have a family-friendly environment." The eatery will be a sports-style restaurant and feature seven 75-inch TVs, Morris says. Twin Birch has hired Toby Davis as its new executive chef. A 1989 graduate of Kalkaska and a 2015 graduate of the Great Lakes Culinary Institute, Davis previously worked as sous chef at The Boathouse and most recently as executive chef at LochenHeath Golf Club. With a targeted April opening, initial restaurant hours will be 11am-9pm "with hopes to transition to breakfast in the future," according to Morris.
More ethnic dining options are coming to Traverse City. Yihi Japan has opened inside the Grand Traverse Mall food court, offering options including noodles, teriyaki steak, shrimp, chicken, and more. In East Bay Plaza, a new eatery called TC Vietnamese Pho-Boba is opening in the former Soup Cup location between Pro Nails and Tropical Smoothie Cafe. Tom McIntyre, managing member of East Bay Plaza, says Pro Nails owner Kim Nguyen will operate the new restaurant, which is planned to open in March. The Soup Cup closed last June, McIntyre says, with Nguyen immediately expressing interest in the space. "We're looking forward to them opening," McIntyre says.
Finally, Asian-French bakery Merlyn's Patisserie – which has become a popular vendor at area farmers markets with its globally-influenced pastries and breads – has a new home inside the food hub operated by Cherry Capital Foods at 1610 Barlow Street. The building offers Merlyn's its own kitchen (instead of a previously shared space) and will also allow the bakery to offer direct retail pickups starting next week through a newly launched online ordering system. "We are thrilled to have our own kitchen because it takes away a lot of limitation we had in our previous kitchen," Merlyn's owners and siblings Jun Dupra and Anna Mae Kucharski told The Ticker in a statement. "We are currently gearing on introducing new items such as entremets and more authentic Asian pastries moving forward this year." Merlyn's can also be found at the indoor farmers market at The Village at Grand Traverse Commons on Saturdays from 10am-2pm.
Comment
A Cut Above: Five Decades (And Counting) Behind the Chair
Read More >>
NMC Eyes Student Housing, More 'Vibrant' Main Campus As Part Of In-Progress Facilities Master Plan
Read More >>
Senior Living Facility, Housing Zoning on East Bay Agenda
Read More >>
Morsels Owner Arraigned
Read More >>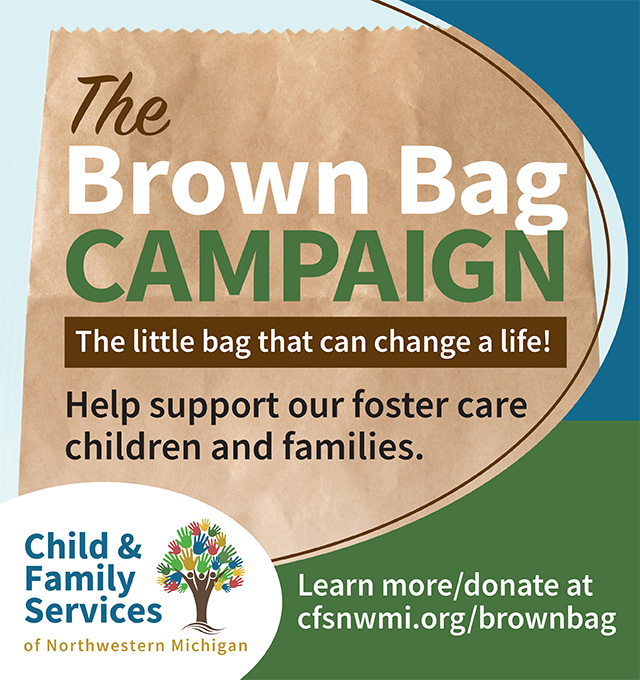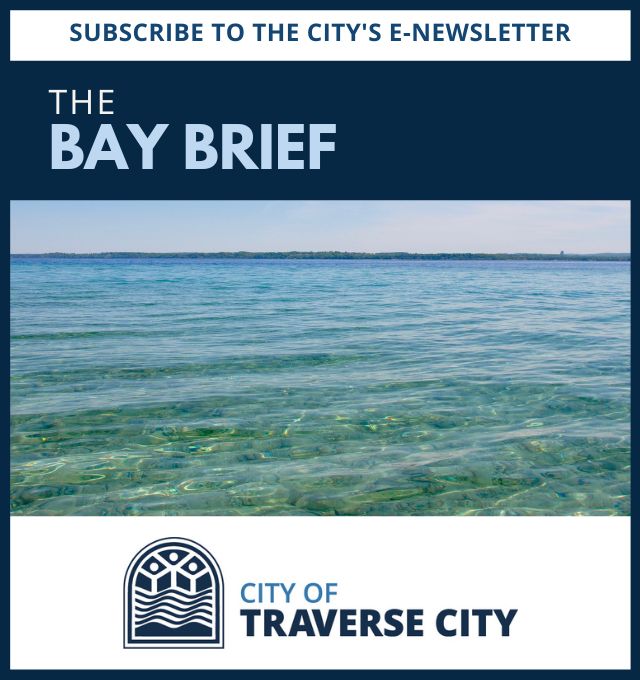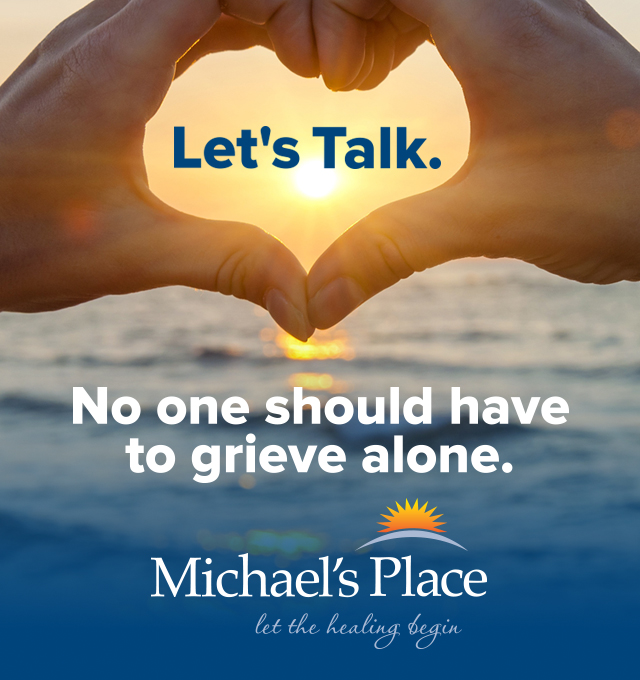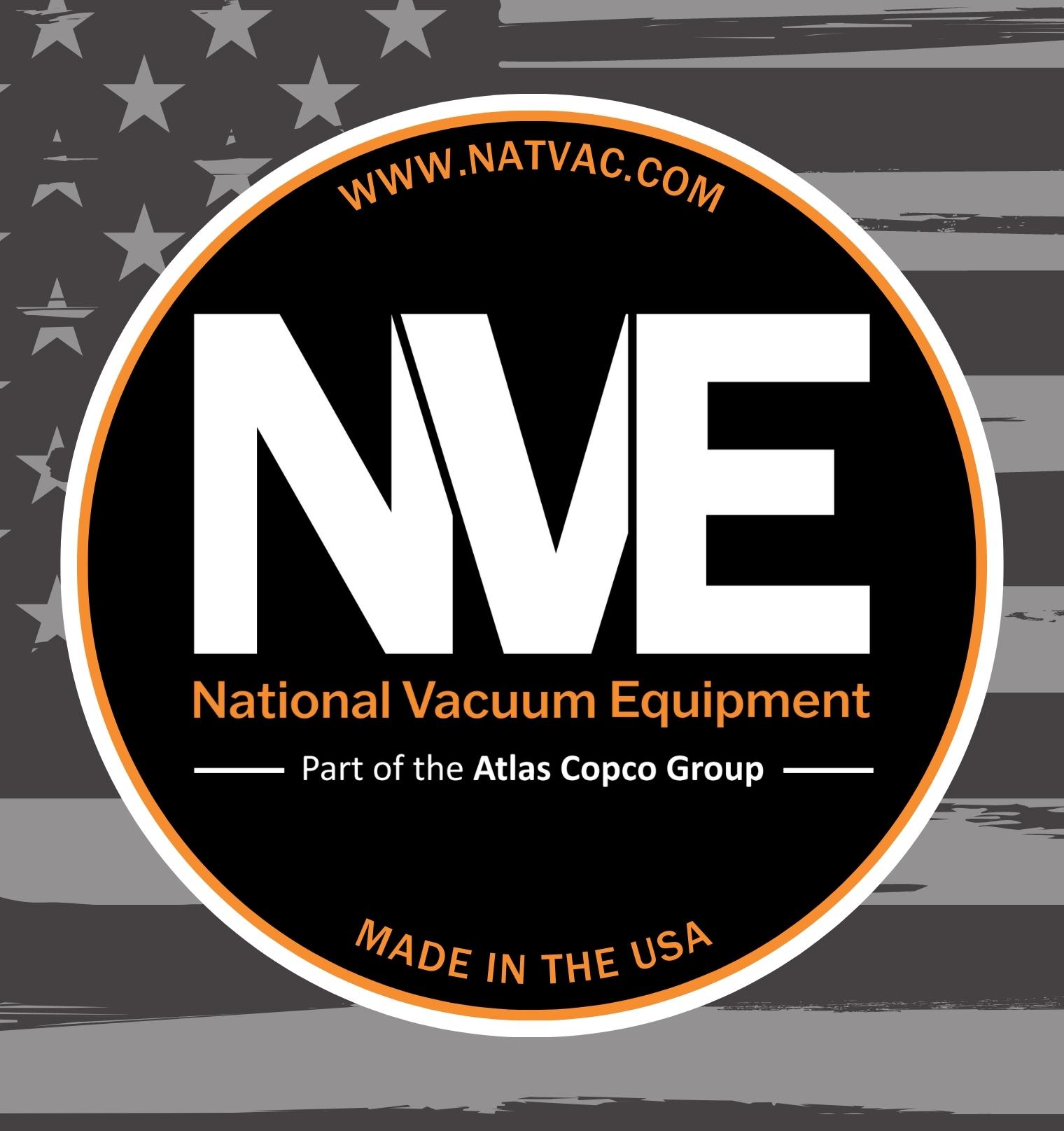 Join Us for a Holiday Recess at Delamar!
Read More >>
Changes Brewing at Downtown Food & Beverage Spots
Read More >>
Man Arrested with Open Container, Loaded Guns on Front Street
Read More >>
TC Man Arrested for Credit Card Fraud
Read More >>
Road Commission Approves Roundabout Construction at Potter/Garfield/Hoch; Work to Start in Spring
Read More >>
Hickory Hills Becomes First Homologated Course in Lower Peninsula
Read More >>
Walking, Biking Take the Spotlight as Communities Focus on Nonmotorized Plans
Read More >>
TC Comedy Fest Announces Rory Scovel, More Headliners
Read More >>
Why TCAPS Is Investing Millions Of Dollars In New High School STEM Facilities
Read More >>
Celebrating Local Artists & Artisans
Read More >>