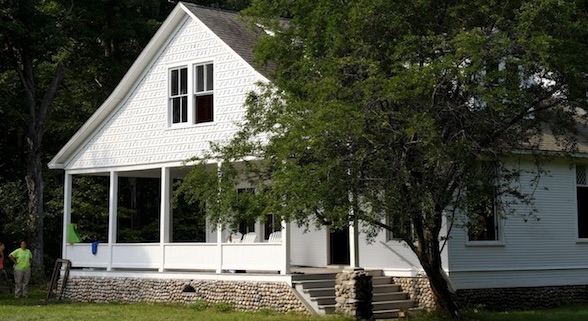 Restoring North Manitou Island's Katie Shephard Cottage
By Beth Milligan | Sept. 4, 2017
Depending on how you think about it, restoration of the Katie Shephard Hotel on North Manitou Island has taken years — or a flurry of weeks.
As Patrick Sullivan writes in this week's Northern Express — sister publication of The Ticker — volunteers from Preserve Historic Sleeping Bear have spent 10 days each August since 2009 painstakingly bringing the 1895 structure back to life.
"To put it in perspective, nine years at 10 days — it's only 90 days. It's only three months. And that's really amazing," says Susan Pocklington, PHSB director. "It's truly on the backs of volunteers. I mean, yes, we put money into it for materials, but it's all volunteer."
Today, the nonprofit is on the cusp of a milestone: With restoration almost complete, PHSB plans to submit an application to the National Park Service for permission to run the Katie Shephard as a rustic hotel that would give visitors to North Manitou an alternative to camping and the chance to experience resort life like it was a century ago. If the plan is approved, Pocklington said the hotel could open as early as the summer of 2019.
The Katie Shephard was constructed on the east side of the island as part of Cottage Row, originally a row of 10 cottages on a bluff overlooking Lake Michigan. A wealthy Chicago businessman platted out the lots in the late 19th century. The Katie Shephard, a small two-story structure just a short walk from the ferry dock and the island's ranger station, housed guests for decades. Then it sat abandoned for decades more.
North Manitou became part of the Sleeping Bear Dunes National Lakeshore's boundaries in 1970, but it was more than a decade before the park service could officially take over the property from the island's then-owner, the non-profit Angell Foundation; the federal government and foundation spent much of that decade squabbling over the island's final price. Ultimately, the government paid $12.2 million for the island.
While the Katie Shephard's various owners and keepers performed general upkeep throughout its years of use, by the time PHSB arrived in to undertake its restoration in 2009, the building had fallen into profound disrepair and had become home to bats, raccoons, and other creatures of the encroaching wilderness. Before guests can be welcomed back to the Katie Shephard, Pocklington says PHSB must answer one critical question: What kind of fire-suppression system, if any, can be installed in the structure?
The group has learned that they would likely be able to operate a hotel without a fire suppression system if it only offers guests the four rooms on the first floor, because those rooms all exit directly to the outside. But that plan would eliminate five guest rooms on the second floor. "At this point, we're going to submit two scenarios," Pocklington says. "One is only people in the first floor, with no fire suppression, and then the second scenario is keep trying to find a solution for fire suppression upstairs."
Read more about plans for the property in this week's Northern Express story, "Restoring North Manitou Island's Katie Shephard Cottage." The Northern Express is available online, or pick up a free copy at one of nearly 700 spots in 14 counties across northern Michigan.
Comment
Traverse City's Graduating Class Of 2023 Wants To Save The World
Read More >>
DDA Eyes Project List, Citizen Advisory Council for New TIF Plan
Read More >>
First-Ever International Fireworks Championship Coming to TC
Read More >>
Is Traverse City Spartan Country?
Read More >>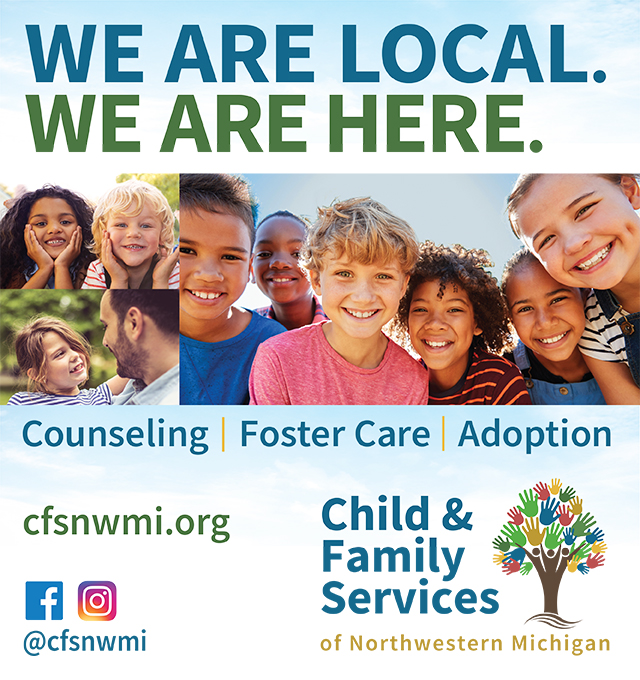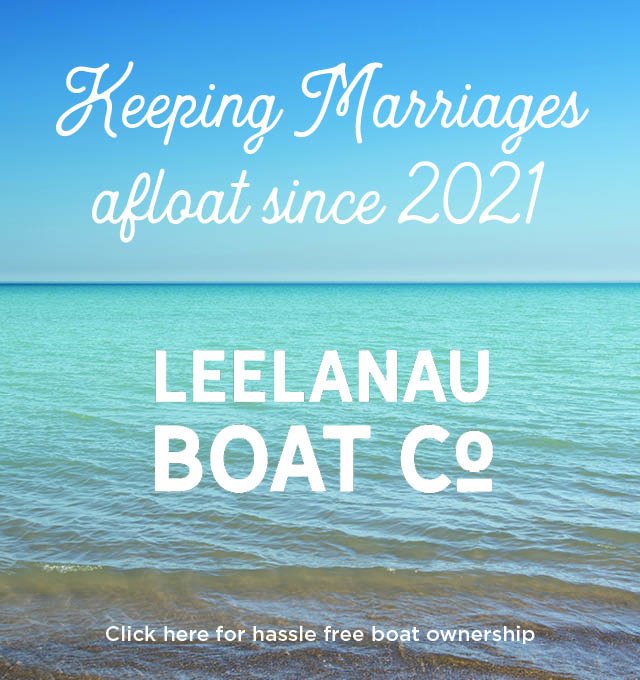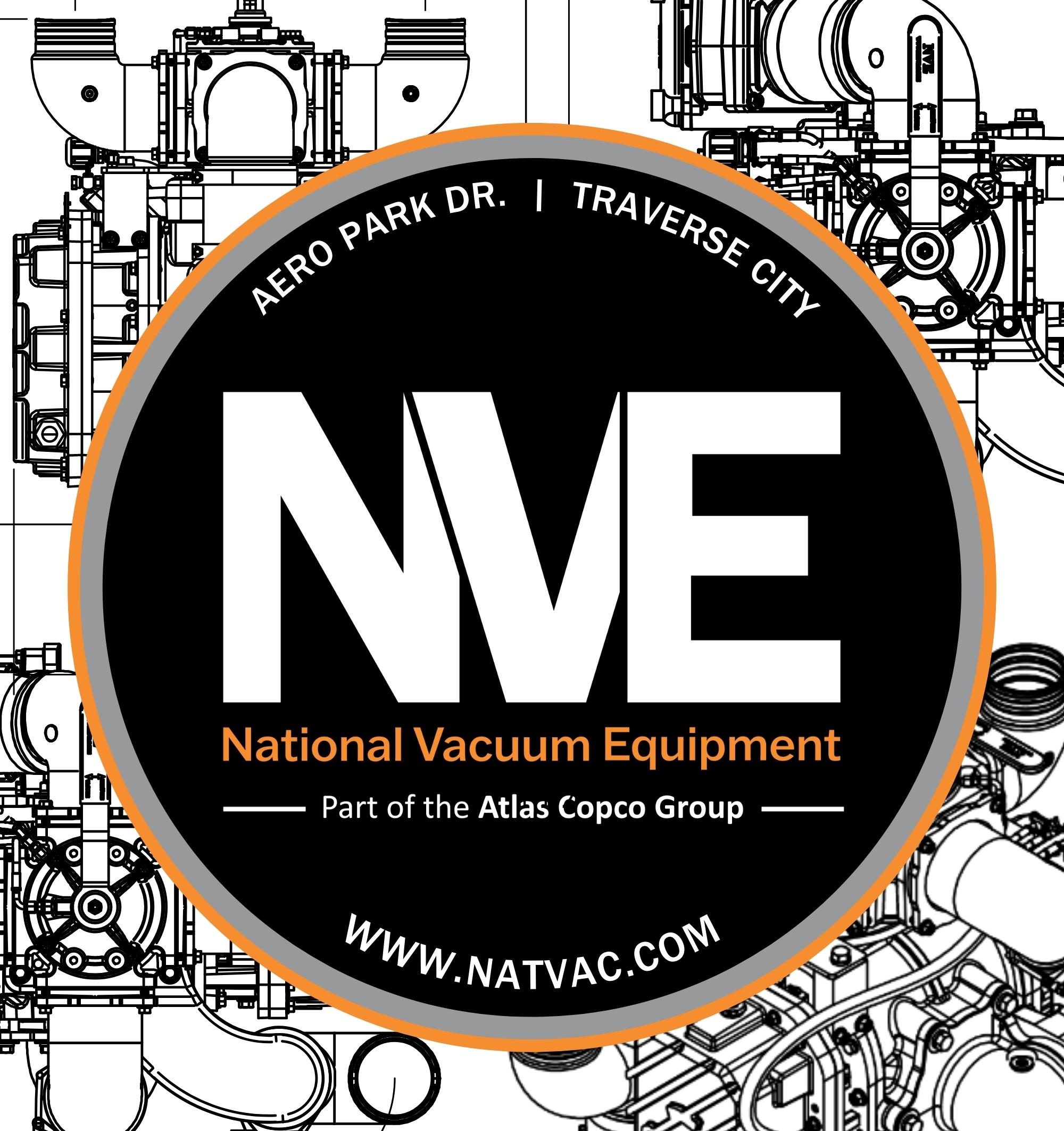 Seven Hills Opens on Old Mission Peninsula
Read More >>
Off To The Races: An Early Look At 2023 Mayoral And City Commission Elections
Read More >>
Interlochen Cyclist Killed in Car Crash
Read More >>
Kingsley Woman Arrested for Possessing Taser, Meth
Read More >>
Free Housing And Cash: Munson Ups The Ante For Nursing Openings
Read More >>
Introducing The New Mustang
Read More >>
Road Commission Updates: Roadkill Stalemate, Keystone Parking, South Airport/Silver Lake Intersection Rebuild
Read More >>
Nominations Now Open For 17th Annual Hagerty TCBN 40Under40
Read More >>
Memorial Day Events In And Around Traverse City
Read More >>
Rail Renaissance: What's The Status Of TC-To-Downstate Rail Corridor?
Read More >>