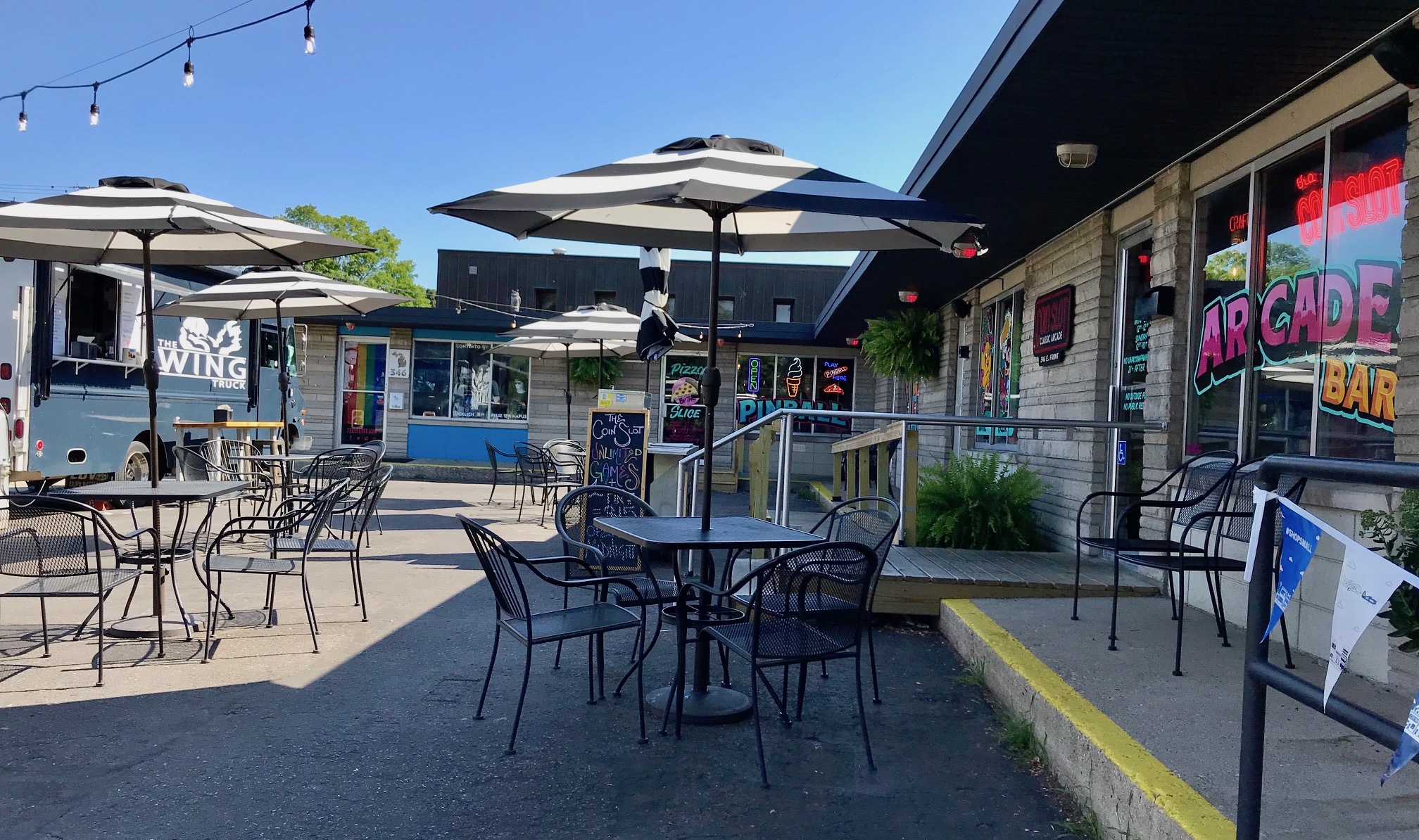 Retail, Restaurant Changes Underway in Downtown TC, Suttons Bay, GT Mall
By Beth Milligan | Aug. 2, 2019
Several retail and restaurant changes are coming to downtown Traverse City, a new studio is opening in Suttons Bay, shifts are underway at the Grand Traverse Mall, and more companies are on the move in The Ticker's latest look at local openings and closings.
Downtown Traverse City
Entertainment options are expanding in downtown Traverse City with changes coming to The Coin Slot and the opening of a new virtual reality arcade in the Warehouse District.
The Coin Slot owner Scott Pierson received city approval this summer and is now finalizing state paperwork to obtain a Class C liquor license for his East Front Street arcade. Pierson currently has a partnership with The Workshop Brewing Company to use that company's license to serve beers on-site; the new license will be Pierson's own and will allow him to expand his menu. He plans to focus on serving an extensive list of exclusively canned beverages – including beer, wine, and canned mixed drinks – highlighting local producers like Workshop and other state and national brands. "We will not be serving liquor from bottles or shots," he notes.
Coinciding with the menu change, Pierson is also restructuring the physical space of The Coin Slot. With MI Happy Place now vacant, Pierson is taking over that space and combining it with his adjacent pizza parlor to create a family-friendly atmosphere with arcade games, pizza, and ice cream. Customers in that area can buy hourly or daily passes to play video games. The current Coin Slot arcade space to the north will be reconfigured as a more adult area highlighting the bar and new pub-style games, including a pool table, as well as pinball and arcade games that will all be coin-operated and will not require passes. The reconfiguration will likely occur after Labor Day, with the new drink menu expected later this year. Pierson has also launched a "pop-up" arcade in Building 50 at The Village at Grand Traverse Commons featuring roughly a dozen coin-operated machines.
In the Warehouse District, 16-year-old Brent Brisbois and his family have opened Verge of Reality at 229 Garland Street. The virtual reality arcade allows customers to rent HTC Vive VR headsets – which allow for fully immersive gameplay, making users feel like they are "inside" a video game – and select from hundreds of games they can either play solo or against friends. The four-station, air-conditioned facility also offers 360-degree tracking capabilities that allow bystanders to see on a television what the user is experiencing in the game. Free demonstrations are available for first-time users; rental fees are $30 for an hour or $20 for a half-hour. The arcade also offers party packages. Walk-ins are available Monday-Thursday 12pm-9pm and Friday-Sunday 12pm-10pm, though reservations are encouraged.
After three years on West Front Street, Evergreen Consignment is moving to new digs. The clothing, furniture, and housewares consignment shop – which first launched in the Grand Traverse Regional Arts Campus on Cherry Bend Road in 2015 before relocating downtown – is moving to the Eighth Street neighborhood strip mall that's home to Raduno, Bon Vin, and Dino's Pizza. Owner Jaffe Rae Davis says the new store will open in the next 7-10 days. Davis will keep the West Front store open through the end of September before closing the shop to exclusively focus on the Eighth Street location.
After several months of preparation, the owners of the planned new Park Street Café at 113 South Park Street hope to open their doors this weekend. Owner Carolyn Weeks and Managing Partner Christine Skibowski say they hope to receive their occupancy permit today (Friday), and will start out serving coffee and pastries this weekend. "Over the course of the next week, we will be adding more and more to our menu," according to the partners. The quick-service eatery plans to offer breakfast, lunch, coffee, and pastries when fully operational.
A new Gyrotonic exercise studio has opened its doors on the second floor at 148 East Front Street above Talbots. MIA: Movement in Action is owned by Mia Munroe and offers Gyrotonic sessions, a growing fitness trend that incorporates movements from yoga and Pilates designed to help strengthen muscles and improve mobility, particularly in the spinal region. Gyrotonic classes use an apparatus called a GXS machine, a specially designed wooden apparatus with rotational discs and weighted pulleys that allow for stretching and strengthening moves. Gyrokinesis classes, meanwhile, are done on a mat and chair without the equipment. Both are offered at MIA, which also has open gym hours.
In other business news…
Several changes are underway at the Grand Traverse Mall. Agave Mexican Grill has officially opened its doors in the former Bagger Dave's space, offering a full-service menu and bar. The company closed its location next to Buffalo Wild Wings to accommodate the new transition to the mall space. Also in the mall food court, hot dog stand House of Doggs has closed its doors. Meanwhile, a new retailer will open in August: Carter's/OshKosh B'Gosh will open in mid-August in the Macy's wing near the children's play area, according to mall General Manager Donald Pelland.
A $300,000 outlot building is also under construction in the mall's JCPenney parking lot. According to Garfield Township permits, the building will house three new retail units and a drive-thru. Pelland declined to comment on the planned tenants for the building, referring questions to the corporate headquarters of JCPenney, which owns the parcel. JCPenney representatives did not respond to requests for comment. Township officials also stated they did not know what is going into the building. However, trustees last year approved changes to the township's zoning rules to allow outlot (or standalone) buildings to be built in mall parking lots, citing interest from national chains including Starbucks and Wahlburgers in coming to the property.
In Suttons Bay, Moraine Shop & Studio will host a grand opening celebration Saturday at 412 N. St. Joseph Street. The shop will feature handmade jewelry, art, home décor, and items from independent artisans and makers curated by Leland residents Kelsey McQuown and Melani Wilson. The adjacent studio will soon host public and private workshops, events, and classes taught by artists from various mediums. "Moraine Shop & Studio will be a place to showcase unique and lovingly crafted jewelry and goods," McQuown says. "It will also serve as a creative meeting place for the community—a place to come together to learn, create, collaborate, and celebrate the incredible talent of artists and makers."
Also in the arts world, nonprofit Arts for All of Northern Michigan is upgrading into bigger digs on Woodmere Avenue. The organization is moving October 1 to the corner of Woodmere and Barlow, formerly the home of the Habitat for Humanity GTR ReStore, which itself just relocated to Rice Street near the intersection of Cass and South Airport Roads. Arts for All Executive Director Grace Hudson says "event, workshop, and studio class previews" are coming to the new space this fall, with a grand reopening planned for January and new community programming to follow.
A new pickle company is making waves in Traverse City. According to owner Brian Shaughnessy, Traverse City Pickle Company produces New York deli-style pickles. The hand-packed, half-sour, fermented pickles differ from other types of commercial pickles in that they are not canned, cooked, or boiled, and no vinegar is used. The company uses all-natural ingredients, including cucumbers, water, salt, dill, dried garlic, bay leaves, coriander, and black pepper. The pickles are for sale at several local farmers markets, including Elk Rapids, Suttons Bay, and Interlochen; they are also stocked at Goodboy Provisions in downtown TC. In addition to selling out 10 of 12 farmers markets the company has attended this summer, Traverse City Pickle Company is also partnering with Moomers right now to produce a limited-edition pickle ice cream available at the Long Lake Road parlor.
Finally, Grand Traverse Pie Company has launched a new food truck focusing on serving "hearty and healthy comfort food." Genevieve II, as the 8'x20' food trailer is called, made its first appearance at the National Cherry Festival and is equipped with the same kitchen machinery as the pie shops, including ovens, warmers, coolers, and grills. "Genevieve's team will bake homemade award-winning pies, famous chicken pot-pies, hand-held beef pasties, sandwiches, smoothies, and much more," according to the company. The new food trailer is intended to promote healthy eating and will travel to different communities across the state highlighting Michigan agriculture.
Comment
Who Are The Region's Next Nonprofit Leaders?
Read More >>
Join Us For Recess Wednesday & Win Great Prizes!
Read More >>
Holiday Concerts And Events For The Whole Family
Read More >>
City To Tackle Ambulance, Volleyball Court, Collapsed Sewer Contracts
Read More >>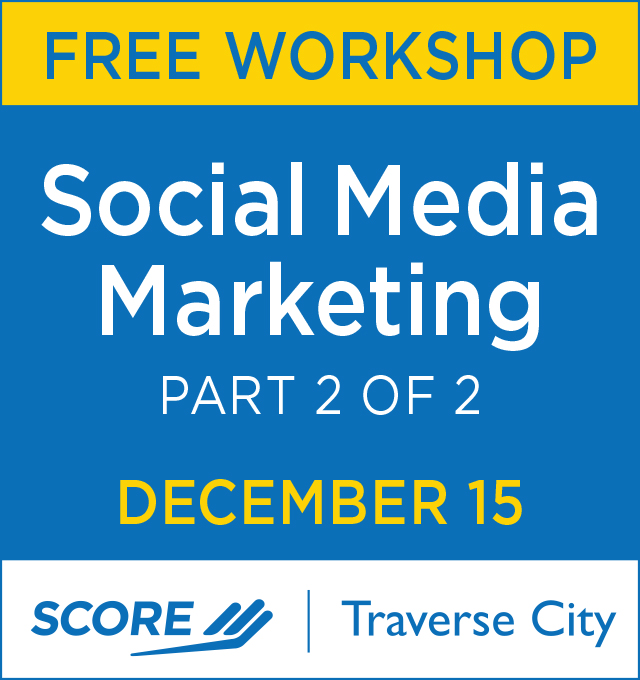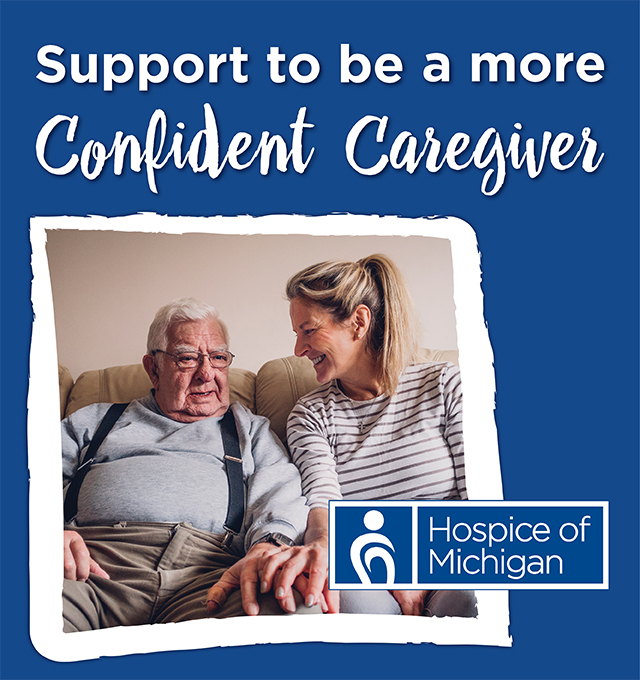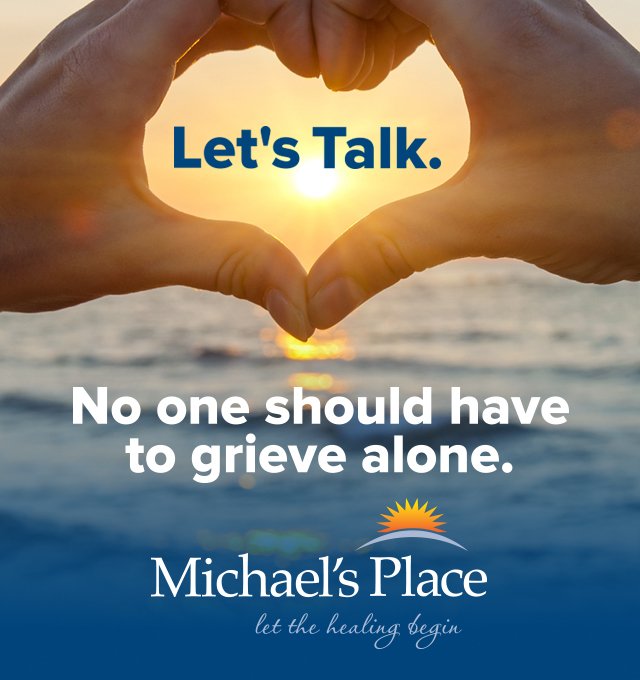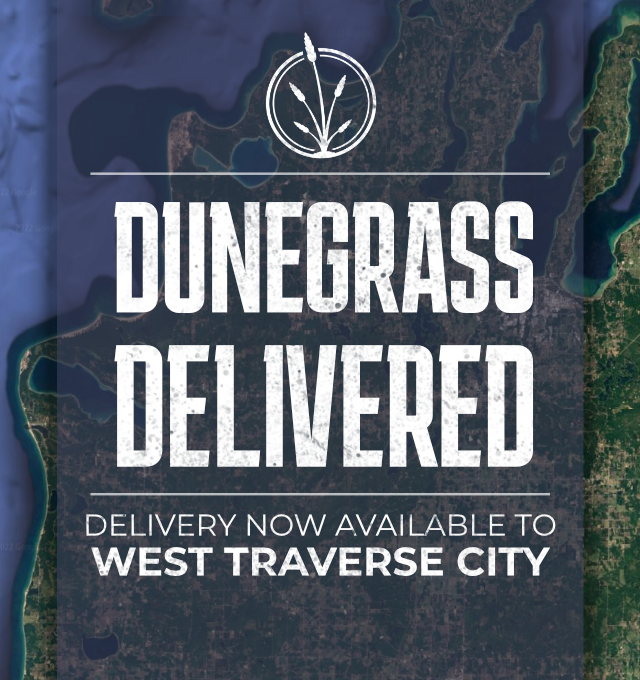 Here's Why Grand Traverse County's Online Court Records Database Was Down For A Month
Read More >>
Sears Building Sold, New Owner To Open K1 Speed Kart Racing Center
Read More >>
New Marriott Hotel, Senior Center Projects On Planning Commission Agenda
Read More >>
Hagerty Lays Off 6 Percent Of Global Workforce
Read More >>
Townships Use Moratoriums To Address Hot-Button Issues
Read More >>
Great Lakes Incubator Farm Receives Nearly $700K Grant
Read More >>
Eleven Candidates Vie For City Commission Seat
Read More >>
Michigan State Police To Reopen Traverse City Post
Read More >>
Last Call For City Commission Applicants
Read More >>
Save The Date: Recess of Giving December 7!
Read More >>