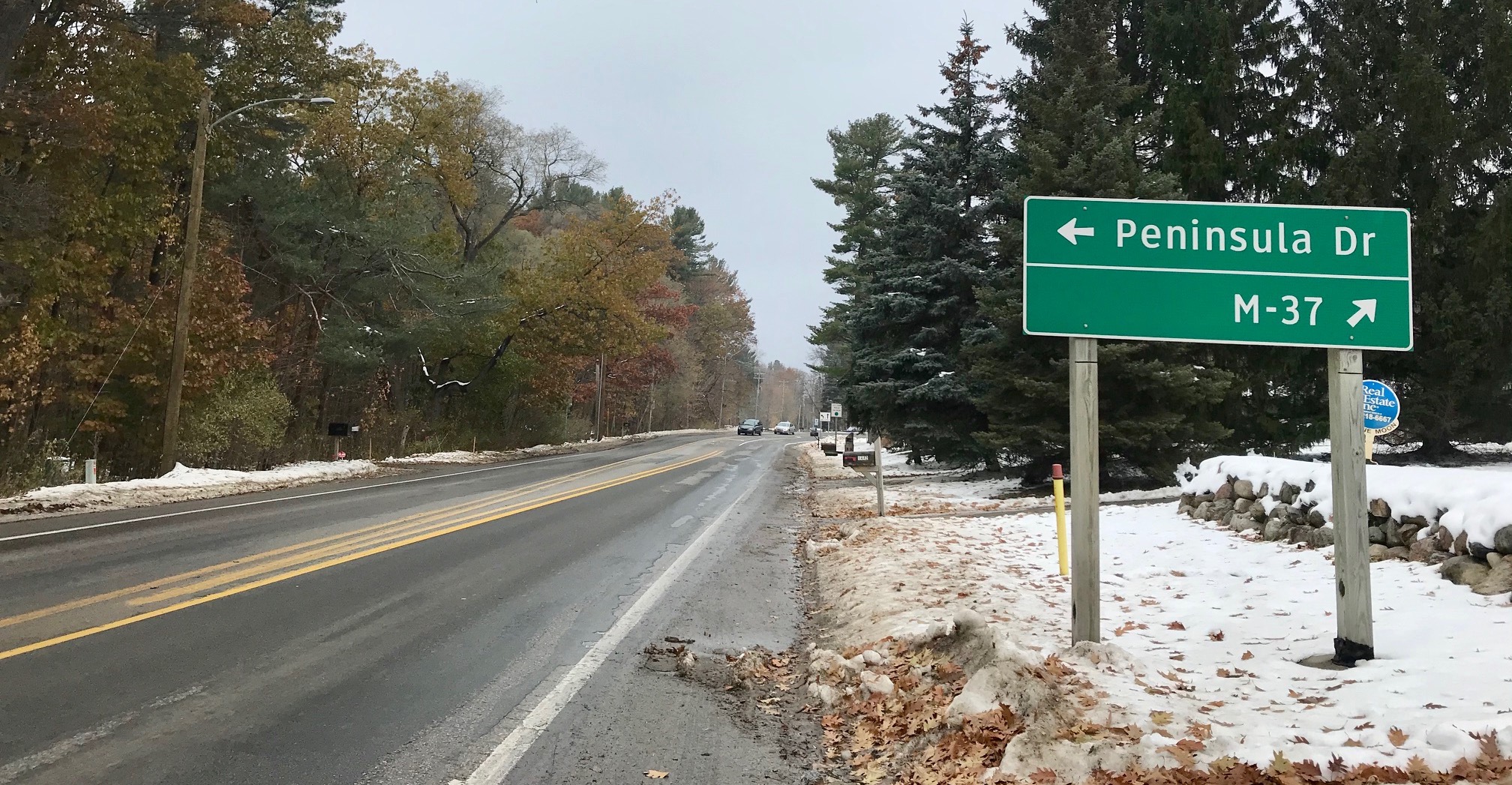 Road Commission To Take Over M-37 From MDOT; Peninsula Township Leaders Opposed
By Beth Milligan | Nov. 19, 2019
The Michigan Department of Transportation (MDOT) is preparing to transfer 17.3 miles of M-37 on Old Mission Peninsula over to the Grand Traverse County Road Commission – a move opposed by Peninsula Township leaders, who question the Road Commission's track record on township roads and worry the decision will divert funds away from the peninsula to other county projects.
Peninsula Township trustees will vote tonight (Tuesday) on an official resolution of opposition to the M-37 transfer, which has already been approved by MDOT and the Road Commission and is set to take effect May 1. MDOT Traverse City Transportation Service Center Manager Rick Liptak says the transfer has been on the table for several years, noting MDOT's main focus is on key transportation routes that connect communities, such as US-31, M-72, and I-75, among others. M-37 – which is isolated on Old Mission and dead-ends at the tip of the peninsula – falls into a category of "offshoot" or "spur" roads that are better managed by local agencies, Liptak says.
"As we much as we can, we are turning these roads over to a local jurisdiction," Liptak says. "It lets local groups have more of a say in what happens to them." He adds that MDOT is also in conversations with the City of Traverse City to take over the small section of M-37 that stretches from East Front Street to the city limits on Old Mission.
On the county side, the M-37 transfer comes with significant funding attached for the Road Commission. As part of the agreement, MDOT will give the Road Commission just over $2 million in cash the department had budgeted for a planned resurfacing project next year on the southern 10 miles of M-37. Road Commission officials must spend those funds on upgrading M-37, though they can determine the process and timing of the improvements. (Road Commission Manager Brad Kluczynski tells The Ticker he believes a resurfacing project will take place in 2021).
In addition to that one-time cash transfer, the Road Commission will also receive an average annual payment of $420,300 to maintain the 17.3 miles of M-37 – or just over $24,000 per mile – and another $89,200 annually in Act 51 funds. Those funding pools are unrestricted and can be spent anywhere in Grand Traverse County, a fact highlighted by Road Commission staff and board members when discussing the transfer in August.
"The money that (MDOT is) offering us is tremendous compared to what it actually will cost us to own the road," said Road Commission Manager Brad Kluczynski. "We're looking at half a million dollars a year to take this stretch of road over…it does not have to be applied to (M-37)." He pointed out the Road Commission is often able to execute local projects at a cheaper rate than MDOT, resulting in a more efficient use of funds and potential leftover monies for other projects. "This is a pretty big deal," said Board Chair Jason Gillman of the M-37 transfer.
MDOT and the Road Commission are the only legal authorities that can "own" M-37; cities and villages can manage their own streets in Michigan, but responsibility for township roads is generally assigned to county road commissions. Since Peninsula Township taking over M-37 was never a legal option, township officials were not consulted on the decision – a process that nonetheless frustrated community leaders, who say they've had a rocky working relationship with the Road Commission and would prefer the road stay under MDOT jurisdiction.
"Our concern is that the roads in the township haven't been very well-maintained," says Township Supervisor Rob Manigold. He cites concerns from residents about recent road projects including Island View Road and Bowers Harbor Road that were left an incomplete state this summer while the Road Commission waited for more supplies to arrive. Manigold says township residents were also upset when the Road Commission removed trees along Bluff Road in 2017 over public protests and township board opposition – a move Manigold believes contributed to the current erosion challenges on the road.
Township Treasurer Brad Bickle says he's also heard from residents worried about the M-37 transfer. "It gives the Road Commission the freedom to make use of those funds for whatever projects it deems necessary in the county, and I think that's what concerns residents, is pulling away from M-37," he says. "Their concerns are understandable, based on what's happened in the past, and because M-37 is a major backbone for the peninsula."
Bickle also says the Road Commission owes Peninsula Township approximately $165,668 for eight special assessment projects recently completed in the township and has been unresponsive to township requests for payment. A 2016 memo sent by the Road Commission to Manigold outlined the organization's willingness to contribute to the projects; the Road Commission generally provides funding for non-primary road projects as long as the township puts up a local match. Kluczynski acknowledges the bill hasn't yet been paid, but says staff turnover since 2016 is the culprit for the delay. "All the people who were dealing with it then are gone…so we're just trying to figure out what is owed," he says. "We have every intention of paying what we owe, we just don't know what it is yet."
Kluczynski also provides responses to other criticisms levied by the township: For one, he says local road projects often get done faster and cheaper under the Road Commission than MDOT, with local agencies having more flexibility and nimbleness to respond to needs in shorter timeframes. "M-37 is probably going to receive better attention now than it ever did through MDOT," he says, pointing out the Road Commission has already been contracted by the state for at least 25 years to complete plowing, mowing, striping, and other services on M-37.
Kluczynski adds that having a general pool of funding for county road projects – which will be boosted by taking on M-37's mileage – is no different than MDOT having a generalized pool of funding for its roads. Liptak confirms that's true, saying the department gets a set funding amount per mile it oversees and figures out how to distribute those monies among all its roads. There's not a direct dollar-to-mileage allocation that stipulates all of the funding generated by M-37's mileage must actually be spent on M-37 each year, he says. Despite disagreements about funding allocations – as well as past road bumps between the township and Road Commission, which Kluczynski acknowledges – he thinks the two groups can have a "good working relationship" and is open to hearing concerns from township officials.
For Manigold's part, even though the M-37 transfer appears to be a done deal, he's hoping MDOT and the Road Commission will at least listen to the township's concerns before signing the final agreement. "We weren't even asked about turning it over, and that's not the the right way for government to operate," he says. "We'll see where it goes, but we're definitely going to make our presence known."
Comment
Fall On The Farm: What Local Farmers Are Harvesting & Growing This Season
Read More >>
Employee Pay, Complete Streets, Rooftop Spaces On City Agenda
Read More >>
Are State Education Policies Working Against Rural School Districts Like TCAPS?
Read More >>
A Better Winter: Advocates For Local Homeless Population Get Ready For Winter Operations
Read More >>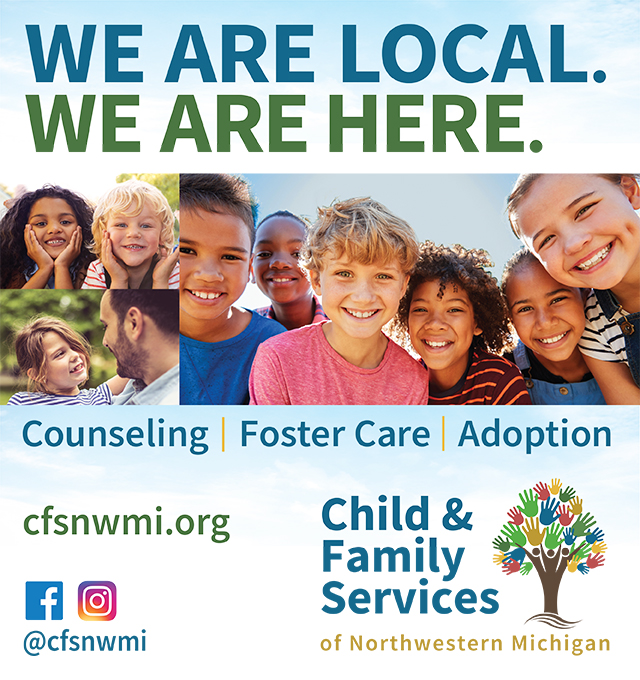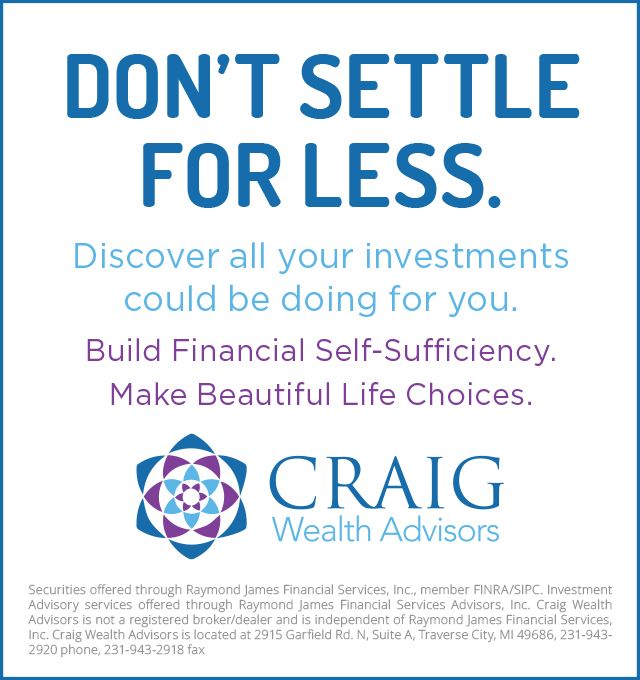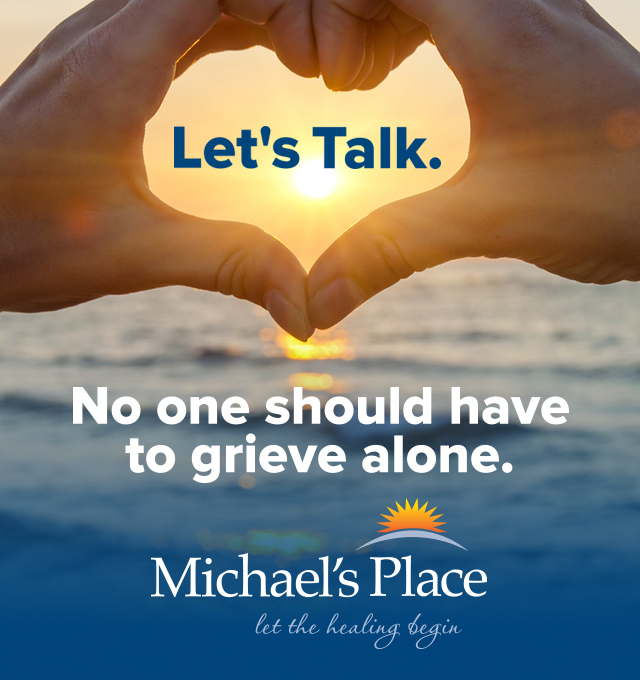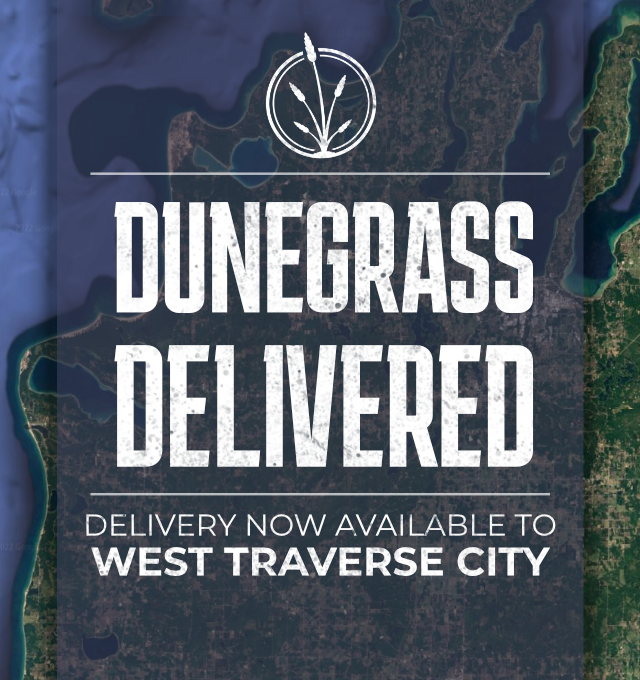 M-22/M-72 Roundabout, Waterfront TART Trail, Pedestrian Crossings Emerge In Road Redesign
Read More >>
Three Nonprofits Win Impact100 Traverse City Grants
Read More >>
313-Unit Development Proposed For Hammond Road
Read More >>
Rotary To Close GO-REC, Withdraws PUD Application
Read More >>
Senior Center, Madison/Jefferson Reconstruction, Governmental Center Parking On City Agenda
Read More >>
Night Closures On East Front Street This Week
Read More >>
Downtown TC Launching New Comedy Festival In February
Read More >>
Garfield Township Residents Weigh In
Read More >>
How Do You Get Millennials To Move To Traverse City?
Read More >>
Over 600 Housing Units On Deck In City - But Variety Is Lacking
Read More >>