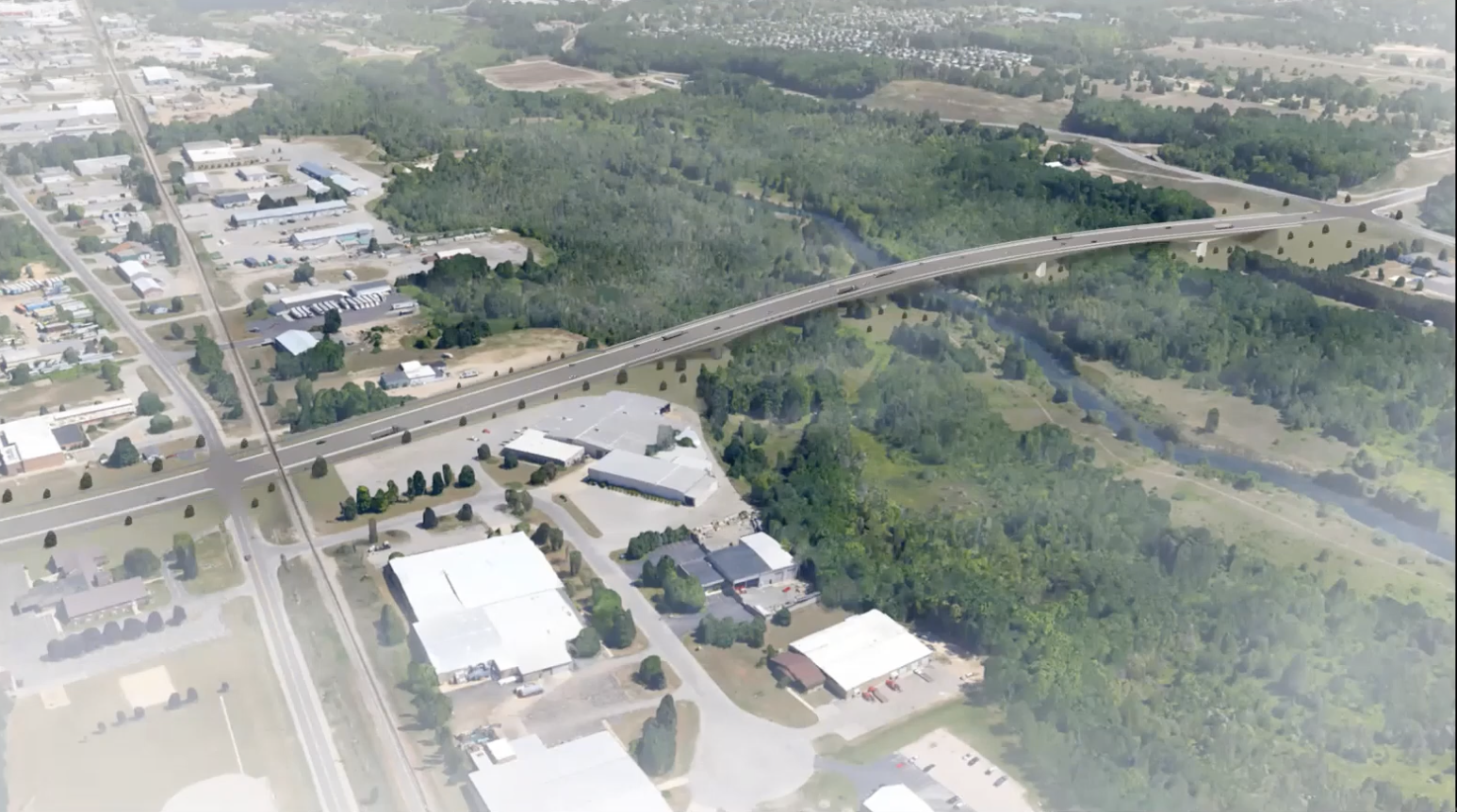 Road Project Updates: Boardman River Bypass, Bridges, Signal Upgrades
By Beth Milligan | March 29, 2023
The Grand Traverse County Road Commission (GTCRC) is zeroing in on an exact route for a proposed Hartman-Hammond bypass and has entered a contract to create a funding plan and seek grants for the project, with input sessions with the public and impacted property owners planned for this summer. The Ticker has the latest on the bypass and other local road projects, including multiple bridge and signal upgrade projects on deck.
Hartman-Hammond Bridge
GTCRC board members recently approved a contract with OHM Advisors for $259,443 to assist with a funding plan and grant applications for the proposed Hartman-Hammond bypass over the Boardman/Ottaway River. The bridge is expected to cost upwards of $100 million. OHM Advisors previously helped lead GTCRC through an analysis that identified Hartman-Hammond last year as the general preferred area to build the crossing (routes using Cass Road and the former Sabin Dam were discarded).
Since then, OHM has assisted GTCRC in going through a federally required environmental review of different design options for the preferred route and their impacts. If federal officials are satisfied with the study, they will issue a Finding of No Significant Impact (FONSI) – clearing the way for detailed design and engineering and right-of-way acquisition to begin on the bypass.
Bill Zipp of OHM told road commissioners that work is now focusing on three sections of the bypass route: east, middle, and west. The east section, the segment that would actually cross the river, has two alternatives: going straight across from Keystone to Cass, or using a curved approach slightly north that takes advantage of property already owned by GTCRC. Zipp said either a straight or curved approach are about the same cost, so the team has eliminated the straight option because of its impact to businesses along Cass. The bridge, which could be in the range of 2,000 feet long, is intended to be built high so that it uses minimal piers.
The middle segment of the bypass will utilize Hartman Road. The third segment – the westerly connection that ends on US-31 North – is the most complex from a routing perspective. OHM looked at three alternatives, including connections that would end in new intersections at Silver Pines Road (the southernmost option), McRae Hill Road (the northernmost option), or a "midline" route between those two sites that ends at the flattest stretch of US-31. Zipp said the group plans to discard the Silver Pines option because it has a "tremendous impact" on US-31 – which would have to be significantly regraded to accommodate a new intersection – as well as on the bison farm adjacent to the highway. McRae Hill also has grading challenges, but they are not as severe as Silver Pines – and that route could be the best for long-term traffic needs, Zipp said. The midline approach, meanwhile, would be the easiest to build from a grading perspective. Both the McRae Hill and the midline routes are the two options that will likely be carried forward for further analysis, Zipp said.
OHM is also analyzing both roundabout and signal options for the bypass intersections at Keystone, Cass, and US-31. Zipp said that as part of the environmental review, the group is also required to look at improving South Airport Road – proving that a bypass is actually needed instead of just upgrading a corridor like South Airport Road. Zipp said he expects it will be evident quickly that improving South Airport – either as a rebuilt four-lane boulevard or a seven-lane highway – is not a feasible scenario given cost and right-of-way constraints, especially since the road currently sits below the floodplain and would need to be lifted above that level.
OHM plans to hold meetings this summer to gather input from the public as well as impacted property owners along the route options. "We're going to engage the public in the aesthetics of this bridge," Zipp said. "This is a significant impact visually to this corridor. There's nothing there now, and we're putting up a relatively substantial bridge in here, so it's going to change things." While GTCRC has been hired to help secure grant funding, Zipp said there's a "good chance" the bypass will need to be built in phases. "It depends on how we can come up with the money," he added. Traverse City recently crossing the population threshold to become a metropolitan planning organization – a status that will mean an influx of more federal dollars for road projects – could also assist with planning and funding for the bypass, as could partnering with agencies like the Michigan Department of Transportation (MDOT). "It's a regionally important project," Zipp said.
More Bridge Projects
After multiple years of trying to secure funding, GTCRC is once again applying this year to the MDOT Local Bridge Program to replace the bridge carrying Beitner Road over the Boardman/Ottaway River. GTCRC would provide a 20 percent match if funding was approved for the project, targeted for 2026. The new bridge would be a concrete structure with two lanes and wider shoulders than the existing crossing.
Road commissioners also approved hiring OHM Advisors for a contract not to exceed $180,000 to design a replacement for the Diamond Park Road bridge over the Little Betsie River in Green Lake Township. GTCRC Manager Brad Kluczynski noted the weight-restricted bridge is in such poor condition that it's "probably within a few years" of being closed. Replacing the bridge – a single-span steel beam structure that will be upgraded to spread box beams or galvanized steel tub girders – has been approved for funding through the Local Bridge Program in an 80/20 split with GTCRC. Construction is estimated to cost $578,000 and will take place in 2024. "This and Beitner are the last two bridges we have that need work," Kluczynski said. "Every other bridge that is within the county has been restored recently and will not need any additional major investment."
Signal Upgrades
Several signal optimization projects are planned to take place across the region. GTCRC board members recently approved a $32,164.30 contract with Hubbell, Roth & Clark for preliminary engineering services for a signal modernization project at the Hammond and Three Mile intersection. A crush-and-shape project is planned for Hammond Road this year, including adding a second eastbound lane going through the intersection, with the two lanes then merging into one past Oleson's. The signal's existing wooden poles would be upgraded to steel, and the upgrade would allow SCOOT (an adaptive traffic control system) to be implemented in the corridor. Staff acknowledged the intersection work means a roundabout is out for Hammond/Three Mile for the foreseeable future, but said that intersection was already identified as one where keeping a signal was preferred.
Garfield Township trustees recently approved kicking in funding – which could come from American Rescue Plan Act (ARPA) funds – for intersection upgrades on US-31 at the entrances to Meijer/Walgreens and Lowe's/Buffalo Ridge. MDOT plans to modernize those two signals, along with the signal at M-72/Gray Road/County Road 616, with a box span design and upgraded sidewalks/ramps in 2025. MDOT will pay for the basic box span design (where the traffic lights hang off wires), but offered the township the opportunity to kick in the difference – estimated at $60,000 to $80,000 per intersection – to use a more attractive mast arm design. Noting that the two US-31 intersections are primary entrances coming into town, township officials agreed the aesthetic improvements were worth the investment.
Finally, MDOT will invest $400,000 to replace the traffic signals and build new sidewalk ramps at Chums Corner at the intersection of US-31/M-37 and Beitner Road. The project will include new poles, cables, signals, sidewalk ramps, and pedestrian signals. Work will start Monday (April 3) and continue through June 16. Lane closures and traffic shifts will impact the corridor during construction. MDOT is also investing $475,000 to upgrade traffic signals at six other northern Michigan intersections: US-131 at M-66 north of Mancelona, US-31 at Ames Street in Elk Rapids, US-31 at M-115 south of Benzonia, US-31 at Merkey Road south of Manistee, M-66 at Jennings Road south of Lake City, and M-66 at M-55 in Lake City. That work, which began last week, is expected to continue through June 23.
Pictured: Rendering of Hartman-Hammond crossing by OHM Advisors
Comment
TCAPS To Hold Ribbon Cutting For New Montessori School
Read More >>
City Commissioners Approve Budget, Munson Avenue Rezoning, Pride Resolution
Read More >>
Two GT County Women Arrested for Meth & Fentanyl
Read More >>
Alley Work Will Impact Old Town Garage Access This Week
Read More >>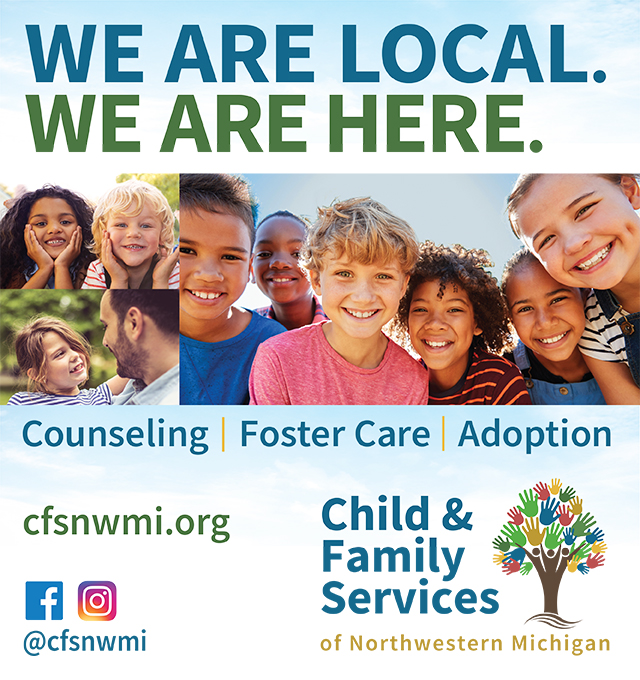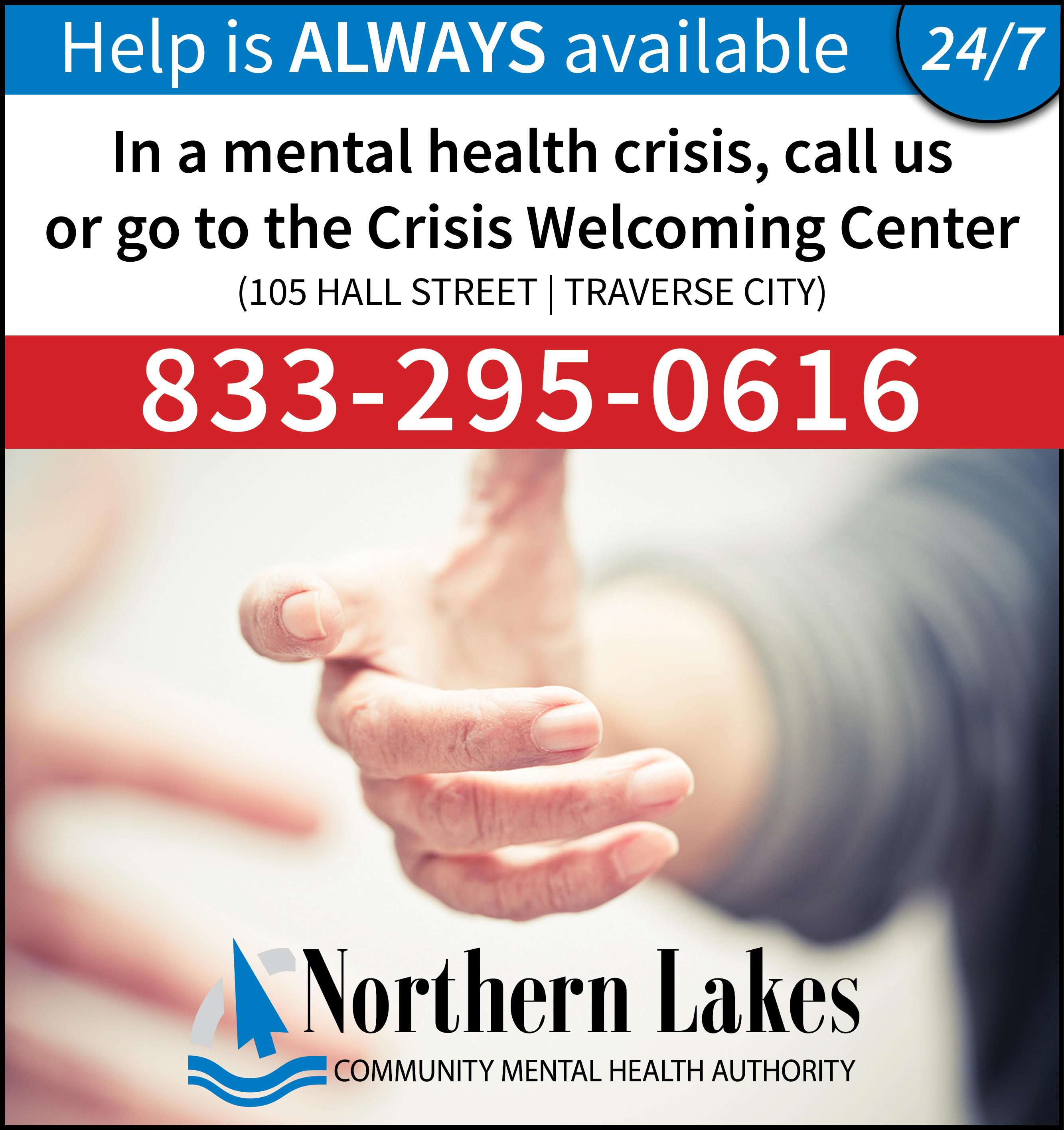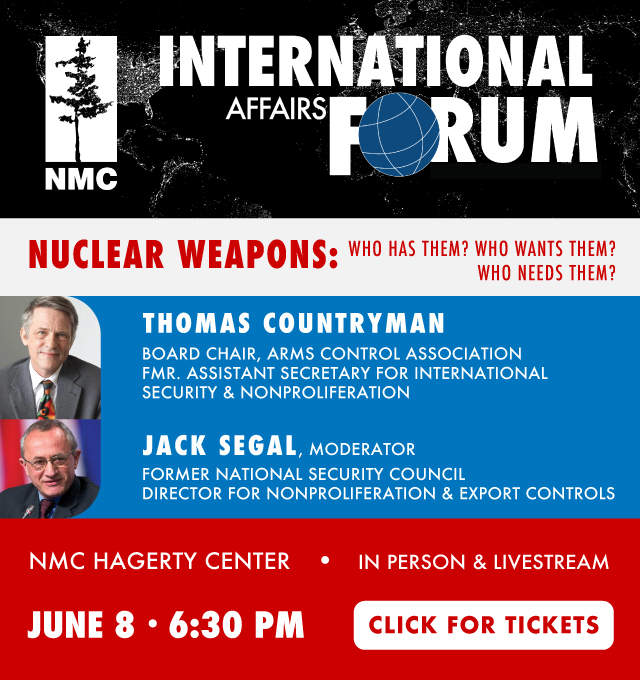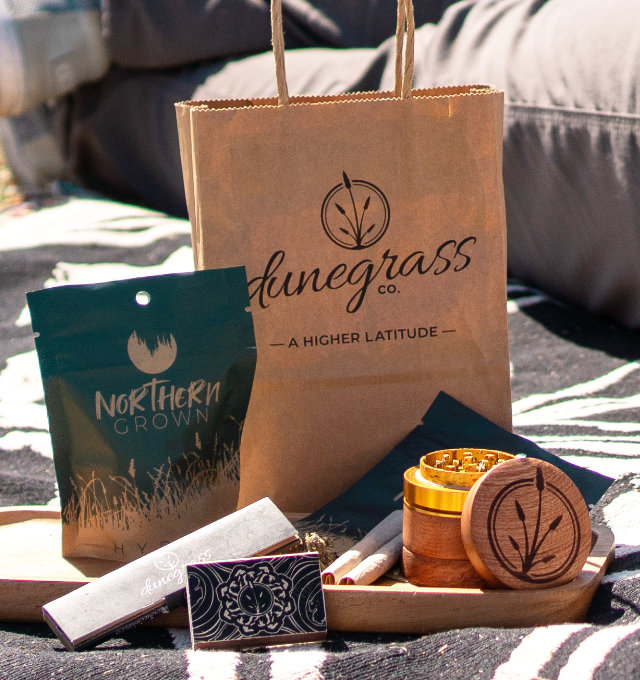 Join Us For Recess on the Water Wednesday - and Win Great Prizes!
Read More >>
How Healthy Are Our Waters?
Read More >>
East Bay Township Considers Changes to Allow More Preschools & Daycares
Read More >>
Traverse City's Graduating Class Of 2023 Wants To Save The World
Read More >>
Seven Hills Opens on Old Mission Peninsula
Read More >>
Off To The Races: An Early Look At 2023 Mayoral And City Commission Elections
Read More >>
DDA Eyes Project List, Citizen Advisory Council for New TIF Plan
Read More >>
First-Ever International Fireworks Championship Coming to TC
Read More >>
Interlochen Cyclist Killed in Car Crash
Read More >>
Is Traverse City Spartan Country?
Read More >>