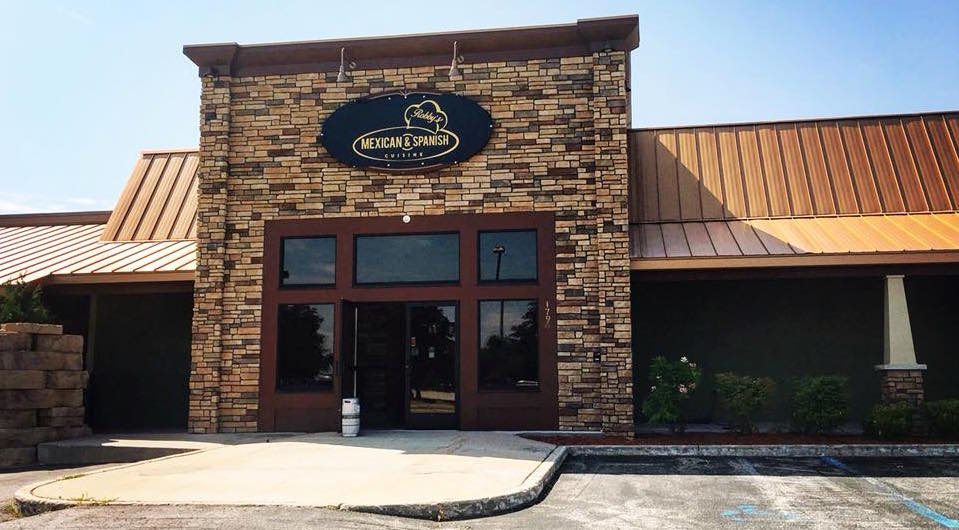 Robby's To Open Second Location; More Restaurant, Retail News
By Beth Milligan | Aug. 17, 2018
The owners of Traverse City restaurant Robby's Taqueria TC Mexicana are opening a second eatery in the former Copper Falls space on Garfield Avenue. The Ticker has a first look at project details – plus news on multiple other restaurant and retail openings, closings, and expansions throughout the region.
Robby's Mexican & Spanish Cuisine
Nearly three years to the date after opening Mexican restaurant Robby's Taqueria TC Mexicana at 830 East Front Street, owners Rosalba Montes (Robby) and Mike Leko are ready to launch a second location in the former Copper Falls building at 1796 South Garfield Avenue (pictured).
Mike Leko tells The Ticker the couple is targeting a September 7 opening for the new Robby's Mexican & Spanish Cuisine – though the exact date could change depending on the timing of license transfers. The restaurant will feature menu favorites from the existing Robby's location – which will remain open – as well as tapas, paella, and other Spanish dishes, plus a heavy focus on "Mexican seafood dishes from three Riviera Maya and Puerto Vallarta regions," Leko says.
"We wanted to expand our menu, and the new location with the size and ambience allows us to do just that," Leko says. "We have a lot of requests for large parties that are difficult to comfortably sit in our Front Street location. The new location will allow us to meet this growing request, especially for business and private parties."
Leko says his wife aimed to "bring the food she grew up with in Mexico and the food her grandparents brought from Spain" to her Traverse City customers. "She has progressed over the last three years to make this happen," he says.
The new Robby's location will feature a full bar, including on-tap margaritas. "We will be serving…some new great drinks developed by our mixologist," Leko says. The couple is working with Higher Grounds Trading Company to offer nitro coffee on tap, and will also be "carrying Northwoods Soda and other local suppliers whenever we can," according to Leko.
More openings, closings, and moves…
Pangea's Pizza has reopened its doors at 135 East Front Street following a major three-month renovation project. The overhauled space features a new kitchen, new bars, new bathrooms, and expanded interior space. The restaurant quietly reopened its main level this past weekend, though a new rooftop deck is still being completed. Owner Chris Mohrhardt tells The Ticker he expects "part of the roof deck to be open within a week," possibly as soon as this weekend. The section to open first will include the back northern part of the patio overlooking West Grand Traverse Bay; the rest of the deck will open "a few weeks after," Mohrhardt says.
Around the corner at 102 Union Street, owner Lisa Kaniewski opened the doors to her new Petoskey Pretzel Co. shop Wednesday. The store, which first debuted in Petoskey last summer, features a variety of both savory and sweet soft-baked specialty pretzels made fresh daily in-house, accompanied by a choice of dipping sauces. The store is open seven days a week (Monday-Thursday 11am-7pm, Friday-Saturday 11am-8pm, and Sunday 11am-6pm) and also serves Icees, soft drinks, lemonade, and iced tea.
Also downtown, clothing and lifestyle brand Lakes and Grapes has launched its first brick-and-mortar store inside State Street Marketplace. The company, owned by Abby Clear, held a grand opening party Friday to commemorate the launch. According to the company's website, the "Lakes and Grapes brand encompasses clothing, travel guides, stories and community involvement, all designed to encourage a balance of tourism, adventure, health, and self, all through the lens of life surrounded by Lakes and Grapes." Merchandise includes men's and women's tanks, t-shirts, sweatshirts, hats, and other apparel.
TEAM Wireless – an authorized Verizon retailer – held a grand opening celebration Thursday for its new store in East Bay Plaza at 720 Munson Avenue (Suite B). The store, which sells smartphones, tablets, prepaid devices, and cell phone plans and services, is the last tenant to occupy the new building constructed on the north end of the plaza. The Soup Cup, Tropical Smoothie Café, Arby's, and Pro Nails are all already operating in the building.
The Happy Dog Paw – a new store offering dog grooming, pet sitting and day care, obedience training, essential oils for pets, and animal nutritional guidance – has opened its doors at 2774 Garfield Road. Owner Jennifer Seewald, who previously owned a brick-and-mortar location in Grayling, brings nearly two decades of grooming experience to her Traverse City location. The store will host a grand opening party Saturday from 12pm to 3pm.
Food For Thought has opened a new retail outlet at 7738 North Long Lake Road at its new "Long Lake Culinary Campus" at the site of the former Long Lake Elementary School. In addition to hosting the company's production kitchen and farm – as well as several other local food entrepreneurs and start-ups – the campus now offers a Food For Thought store offering "artisanal, handcrafted products made right here in our northern Michigan production kitchen," according to the company. Store hours are Monday-Friday, 10am-4pm.
Finally, waterfront Traverse City restaurant Apache Trout Grill has been sold to new ownership. As previously reported in The Ticker, restaurateur Jeff Lobdell – owner of Flap Jack Shack, both Traverse City Omelette Shoppe locations, and Boone's Prime Time Pub in Suttons Bay – has purchased the restaurant from Mike and Sheila Connors. Lobdell has stated that much of the restaurant will stay the same, saying his role is "to be the caretaker of Apache Trout Grill so it can continue to serve its role as a cherished waterfront, community gathering place." Plans are to retain all members of the current staff and management team, according to Lobdell.
Comment
New Marriott Hotel, Senior Center Projects On Planning Commission Agenda
Read More >>
Hagerty Lays Off 6 Percent Of Global Workforce
Read More >>
Eleven Candidates Vie For City Commission Seat
Read More >>
Michigan State Police To Reopen Traverse City Post
Read More >>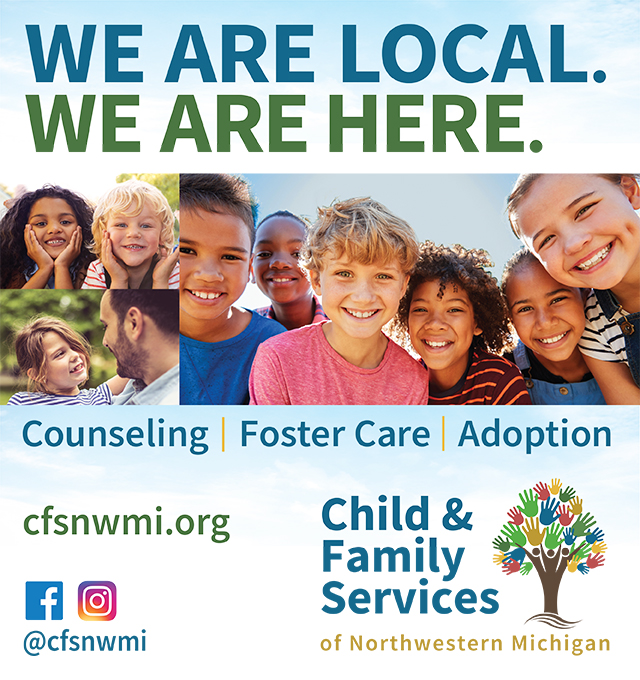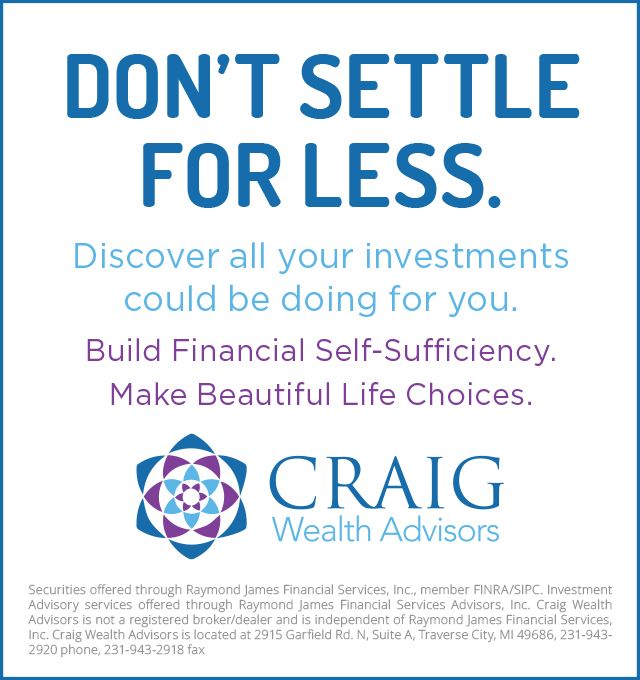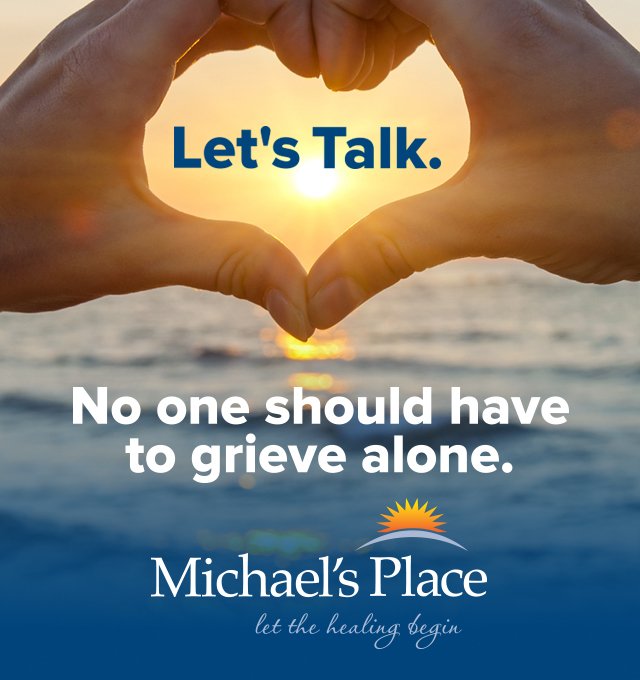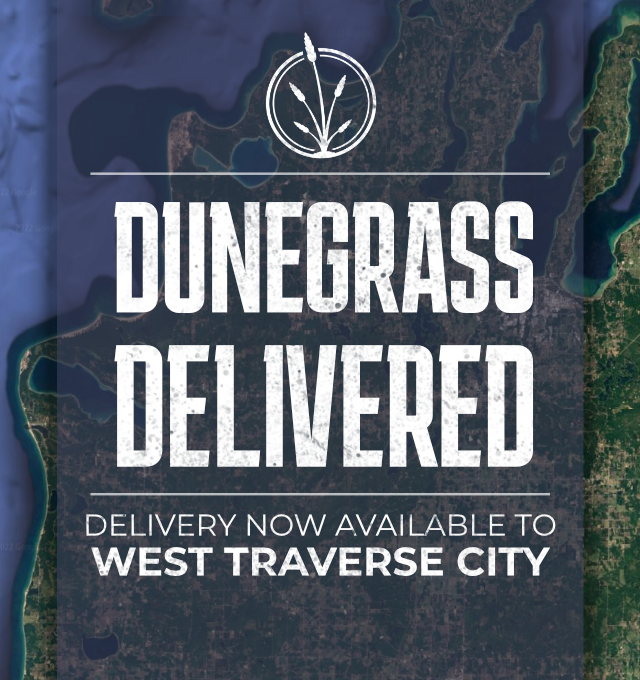 Save The Date: Recess of Giving December 7!
Read More >>
Townships Use Moratoriums To Address Hot-Button Issues
Read More >>
Great Lakes Incubator Farm Receives Nearly $700K Grant
Read More >>
Last Call For City Commission Applicants
Read More >>
How NMC's Newest Degree Could Help Shape Water Cleanup Projects In Michigan And Beyond
Read More >>
Downtown Light Parade Rescheduled For Tuesday
Read More >>
Spotlight On Northern Michigan Artisans, Makers & Crafters
Read More >>
Curling Center On Track For January Opening; More Additions Planned At Kmart Property
Read More >>
Road Project Updates: Hartman-Hammond Bridge, Bluff Road, Veterans/Cedar Run/Voice Resurfacing
Read More >>
Snow, Freeze, Thaw, Melt: How Local Ski Resorts Navigate Big Weather Fluctuations
Read More >>