Rose and Fern To Lose Eighth Street Location; More Restaurant, Retail News
By Beth Milligan | June 25, 2021
Popular neighborhood café Rose and Fern is on the hunt for a new home after owner Becky Tranchell announced this week that her lease will not be renewed past the end of the year. The Ticker spoke with both Tranchell and the building's owners about the end of their business relationship and what comes next. Plus, read more updates on other business openings, closings, and moves happening across the region.
Rose and Fern
After three years of being co-located in the Potter's Bakery building at 910 East Eighth Street, breakfast and lunch café Rose and Fern will need to find a new home as of January.
Café owner Becky Tranchell announced on her website this week that her lease expires at the end of 2021, and that the building's owners – Mike and Kathy Potter, who run Potter's Bakery with daughter Becky Stoeckel – have declined to extend her contract. "Despite offering higher rent, structural improvements, and even an outright purchase of the building, the landlords have made it clear that they don't share the values of our community-focused café," Tranchell wrote in the post. "I'm sad and frustrated and exhausted and angry. This place is special and it's been a safe space for a lot of people I care about…it's being taken away, and I can't stop it."
Tranchell acknowledges to The Ticker that what began as a positive relationship – with the Potters hiring Tranchell as an employee in 2018 and giving her room to test out her menu before she expanded into her own rented space next door in 2019 – deteriorated as Rose and Fern grew in popularity. Logistical issues like parking, overlapping customers, and ventilation concerns strained relations; the Potters sent Tranchell an eviction notice in late 2019, but her attorney successfully defended her lease, which allows her to stay through the end of 2021. Utility rate hikes and rule changes like restrictions on outside signage and flag displays further soured the relationship, according to Tranchell.
The Potter's Bakery owners indicate they plan to use the Rose and Fern café side of the building for their own expanded operations going into the future. "As the fourth generation prepares to take over the family business, we have many hopes and dreams for the space Rose and Fern currently occupies," the family wrote in a statement to The Ticker. "As lifelong residents of Traverse City, we know community is everything – we wouldn't have our business without it. We hope Becky Tranchell will thrive in her next endeavor. She truly has a gift of creating wonderful food."
Tranchell says her focus now is finding a new home for both Rose and Fern and Stockist Coffee Company, a Traverse City-based coffee roastery that shares her space. Rose and Fern will continue offering takeout-only sales for the rest of the year while Tranchell hunts for a building that can accommodate a small dining room, kitchen hood, and a takeout area. "We may lapse six months, 12 months in our business (when the lease is up), but at the end of the day that's out of my control," she says. "I'm just trying to put it out in the community that we need help, and see where we go from there."
Other openings, closings, and moves across the region…
A new local cruise line is hosting its grand opening July 1, launching a season of daily two-hour narrated sightseeing tours on West Grand Traverse Bay. Discovery Cruises, which will operate from Discovery Pier on West Bayshore Drive, is booking tours now on the renovated 65-foot two-deck Discovery Vessel. Both decks are enclosed with panoramic windows, and the main deck is climate-controlled, allowing for tours to continue in cool or rainy weather. The vessel also has outside observation decks and a full-service bar.
A new high-intensity interval training (HIIT) gym is launching in Traverse City. Partners Bekah and Allen Taylor and Becca Paquin and Ryan Schroeder have taken over the former Boomer's Bootcamp space at 2751 US-31 South and remodeled and rebranded the facility, targeting an August opening as the new EVO Athletics. The company will offer a "science-backed, technology-tracked, coach-inspired 45 minute group workout" that can be adapted to different fitness levels. In addition to HIIT sessions, EVO Athletics plans to offer other workout styles and yoga classes, training workshops for youth sports teams, and classes for organized community groups.
A variety of new treats are coming to the region to keep customers cool during hot weather. Oakwood Proper Burgers on Eighth Street will hold a grand opening Saturday for its new 1960s vintage camper "Cash Bar," which will serve up shaved ice made with Northwoods syrup in flavors like blackberry-lavender, grapefruit-basil, and sangria (alcohol-free). Cash Bar will also have Northwoods root beer on a self-serve tap. Other options will be roaming the streets this summer: Traverse City Commissioner Ashlea Walter and her family are launching Sno Great, a pop-up mobile shave ice trailer inspired by "the Hawaiian and New Orleans shave ice or sno ball stands" that will appear at different locations throughout the summer, says Walter. The Ice Box Brand ice cream trailer is similarly hitting the road, appearing at places like the Northport Fourth of July celebration, Shady Lane Cellars on July 24, and the Cedar Polka Festival August 26-29.
More beverage offerings are coming to the east side of town. Nomad Farm Market held a grand opening June 11 for its new tasting room in Williamsburg at 6620 M-72 East (the former Hoxie's Farm Market), offering cider flights and drinks Thursday-Sunday from 11am-7pm. In Elk Rapids, Ethanology is planning a soft opening today (Friday) – and a July 9 grand opening – for its newly renovated outdoor Cocktail Courtyard. Food truck City Block Food will be on-site all summer serving gourmet grilled cheeses, with live music scheduled rain or shine every Friday and Saturday on a new outdoor stage from 8-11pm.
Two local eateries are reopening their doors. Sunset Grill restaurant at Mistwood Golf Course, which was closed for the season last year due to COVID-19, has reopened for service Sunday-Thursday from 4pm-10pm, with plans to expand to seven days a week once enough kitchen help is on board. The dining room and patio overlooks the golf course with a menu of traditional comfort food like pork loin and ribs. The Great Lakes Culinary Institute's Café Lobdell's will reopen on the second level of NMC's Great Lakes Campus on Tuesday, serving coffee, tea, espresso beverages, pastries, and breakfast goods Tuesday-Thursday from 7am-11am through August 5.
Brooklyns Pepperoni Rolls, which launched as a delivery-only business in Traverse City this spring, now has a brick-and-mortar location. Mother-and-daughter duo Megan Hall and Brooklyn Hall are in an incubator kitchen in Oleson's Plaza East on Hammond Road and are offering order pick-ups for their homemade pepperoni rolls on Mondays and Tuesdays, with plans in July to start offering product pick-ups fresh out of the oven. The company plans to offer a business line for phone orders soon, but currently takes orders by Facebook or email.
Locally owned car wash company Wash-N-Go-Car Wash has broken ground on its third Traverse City location at 910 US-31 South in Chums Corner (the former Dairyville property). The company, which also owns locations on US-31 across from Olive Garden and on Garfield Avenue just south of South Airport, plans to open the new site by the end of the year, according to co-owner Kim Visser. The company also recently launched unlimited membership plans at its Garfield location.
Finally, national outdoor retailer Sportsman's Warehouse is opening in the former Gander Mountain space in Buffalo Ridge Center. While company representatives could not be reached for comment, a giant "Coming Soon" banner advertising the company's upcoming opening has been erected outside the building, and Sportsman's Warehouse posted a job opening on June 18 seeking a store manager for the Traverse City location.
Comment
North Bar, Modern Bird Set For Debuts Soon
Read More >>
Summer Employment Forecast: Will The Job Market Warm Back Up?
Read More >>
NMC To Sign New Articulation Agreement To Promote Construction Trades Education
Read More >>
DDA Teams Up With Traverse Connect For Potential Business Attraction Program
Read More >>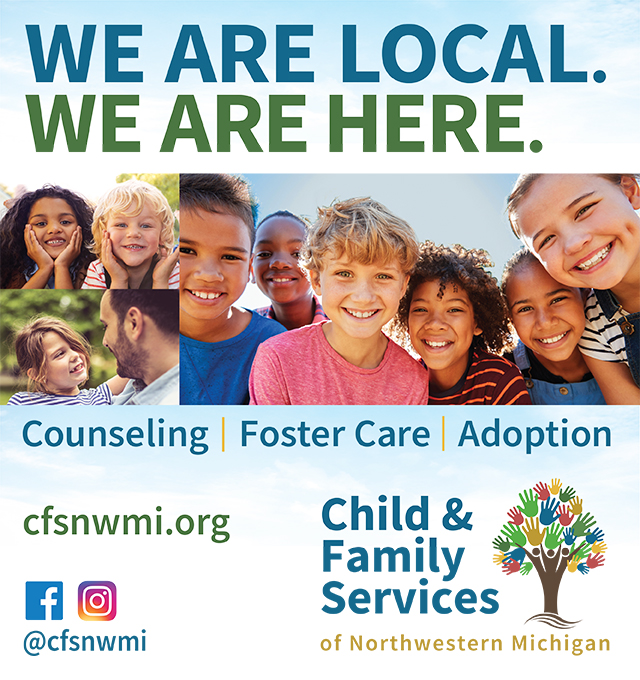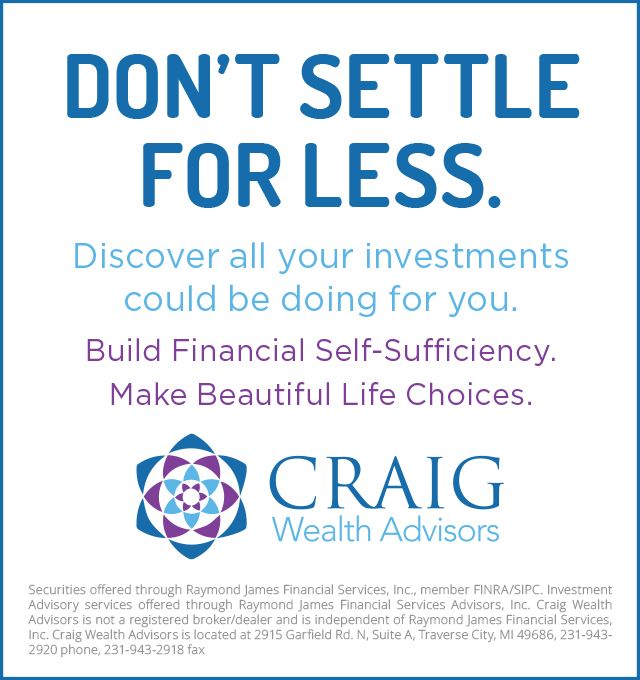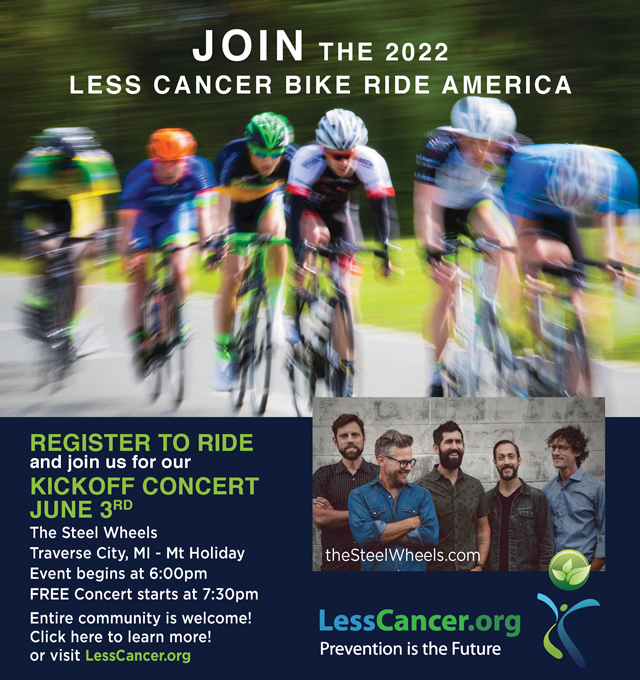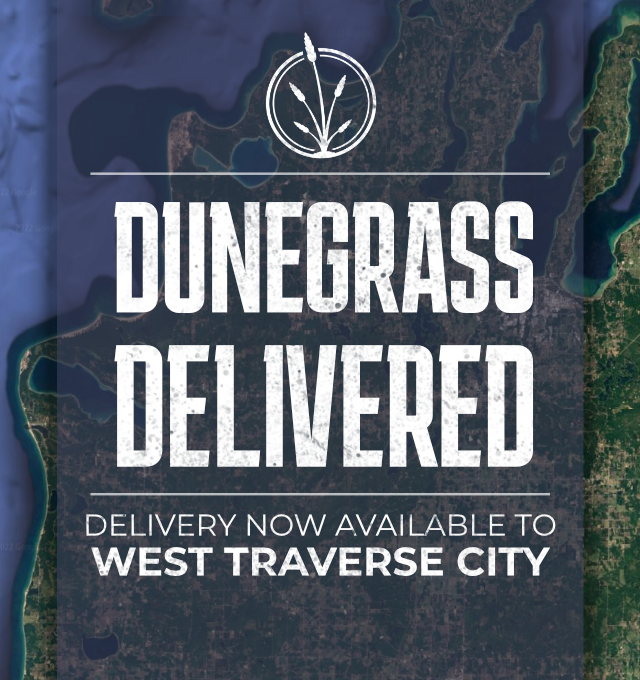 Montessori's Big Year
Read More >>
New Senior Living Facilities Are Under Construction In Traverse City; Can The Local Workforce Support Them?
Read More >>
The Dish Cafe Is Back On The Market
Read More >>
2022 Outstanding Educators Unveiled
Read More >>
City Commission Approves Recreational Marijuana Ordinance, Letter Of Understanding For Grandview Parkway Redesign
Read More >>
Local Home Sales Continue Drop, While Prices Continue To Climb
Read More >>
20 Years Later: The Village at Grand Traverse Commons
Read More >>
"Now Hiring" Showcases Jobs Across The Region
Read More >>
New Owners For West End Tavern, Paesano's Pizza; More Restaurant, Retail News
Read More >>
Traverse City Horse Shows Issues Statement Regarding Summer 2022 Season
Read More >>