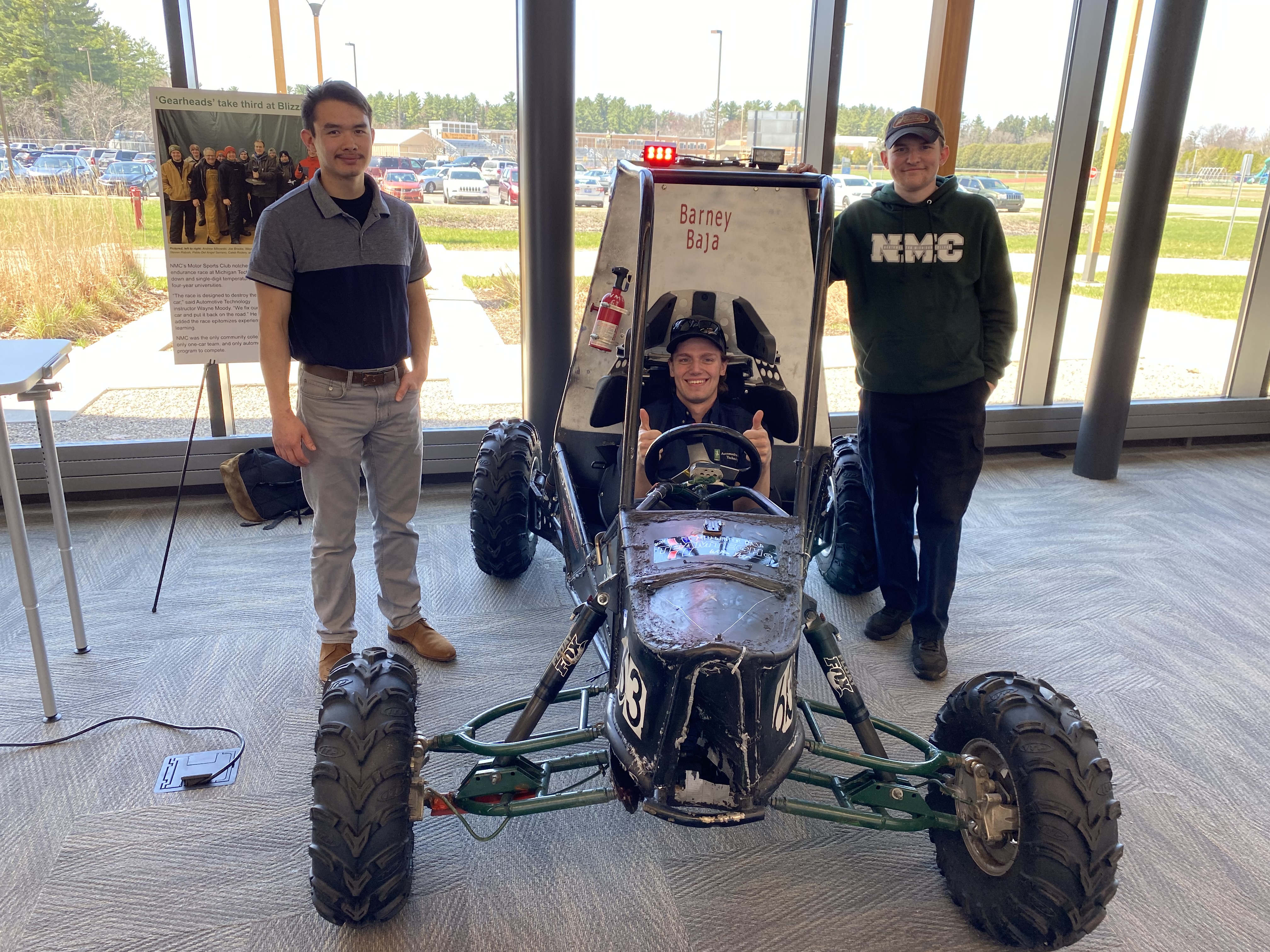 Scenes From NMC's Inaugural Experiential Learning Symposium
By Craig Manning | May 6, 2022
Organizing and executing a competitive running event to raise money for a local nonprofit. Envisioning a future college campus with more outdoor learning spaces. Putting together a student-run literary magazine. Engineering, building, and racing a car around the frozen tundra of Houghton, Michigan. These are just a few of the ways that students at Northwestern Michigan College (NMC) are carrying forth the vision of the college's Experiential Learning Institute (ELI).
Experiential learning asks the question: What if education was less about "learning to do" and more about "doing to learn"? For several years, that core idea has been working its way through NMC, touching dozens of classes across a wide range of degree programs. But the college's experiential learning leaders say the concept is reaching a whole new level in 2022. Not only does NMC's recently adopted strategic plan codify experiential learning as a top priority, but this week also marked the college's first-ever ELI Learning Symposium, which took place Monday-Thursday at the Timothy J. Nelson Innovation Center.
The ELI is co-directed by Kristy McDonald and Brandon Everest, instructors in business and sociology, respectively, who have spent the past several years growing experiential learning at NMC from a fringe experiment to one of the driving values of the college.
For McDonald, the experiment started in a class aimed at helping students develop professional communication skills. While the key concepts of the course were valuable, McDonald says the execution of the curriculum – which relied heavily on mock projects – constantly failed to engage students in a meaningful way.
"Students would write fake letters, and put together fake informational reports, and talk about all these fake scenarios," McDonald explains. "And the retention was low, and the grades were low, and the writing was low, and the motivation was low, and I was low. It was not a fun course to teach. I loved my other classes, but this professional communications course, I couldn't figure it out. I finally asked myself, 'What would motivate [my students]? And then I realized, 'Well, real life would motivate them. What if, instead of writing a fake letter, they had to write a real letter?'"
That idea, of scrapping the mock elements of the course and turning them into real-life experiences, formed the basis for McDonald's revamped professional communications curriculum. All the core concepts would be the same, but they would now be tied to a student-led project with real community touchpoints and real community impact.
Ultimately, McDonald hatched a plan with Tony Anderson, general manager of Cherryland Electric and a longtime advocate for Big Brothers Big Sisters of Northwest Michigan (Bigs), to take over management of Bigs' annual Big Little Hero race.
"Tony was was getting tired of putting this race on all by himself every year," McDonald tells The Ticker. "I said to him, 'I wonder if the students could do it.'"
Held every spring, Big Little Hero is a superhero-themed running event with 5K and 10K races, plus a one-mile kids fun run. 100 percent of proceeds go to Bigs, but McDonald's students take on the responsibility of planning and executing the event. "They do all of the work around it," she says. "They write the letters to the sponsors; they handle all of the real email interactions; they write their own media release; they go to the different companies that they're asking to sponsor and have meetings."
The Big Little Hero race marked its seventh annual event last month, returning after a two-year hiatus caused by the COVID-19 pandemic. In addition to the race itself, this year's event included live music, a silent auction, a giant inflatable obstacle course, and more. Each student in McDonald's professional communications course took on a different job in the planning of the race – from sponsorship coordinator, to registration strategist, to food and beverage coordinator – and their combined efforts led to an event that raised over $5,000 for Bigs. That money will be used to enroll 11 kids in NMC's College for Kids programming this summer.
Reflecting on this year's Big Little Hero event during an ELI Learning Symposium session on Wednesday afternoon, students spoke emotionally about the personal and professional impacts the course had made on them. Matthew Bodnar, a returning adult student who handled accounting for the Big Little Hero project, noted how his work with a sponsor had netted him a professional opportunity outside of the classroom. Other students said that managing a project with measurable impact and genuine stakes pushed them out of their comfort zones and forged strong camaraderie with their classmates in ways that more traditional courses typically haven't.
Beyond Big Little Hero, the ELI Symposium also showcased end-of-semester results, reflections, and artifacts from a wide variety of other experiential learning offerings at NMC.
One of those artifacts was the buggy (pictured) that the NMC Motor Sports Club engineered and built to compete in an endurance race held at Michigan Tech University (MTU) in February. The race, called "Blizzard Baja," is designed to destroy the cars, with ice, bumps, jumps, single-digit temperatures, and other brutal conditions built into the experience. The idea is to test students' engineering work by seeing whose car holds up well enough to complete the most course laps in four hours. Despite being the only community college in this year's race – and despite a mid-race breakdown where one of the wheels broke off the car and had to be welded back on – NMC placed third, beating out major university competitors like University of Michigan and Purdue.
Another unique project spotlighted at the Symposium, called "Bridging Waterways Across the Americas," connected students from NMC's freshwater studies program with biology and environmental engineering students at La Salle University in Bogota, Colombia. According to Costanza Hazelwood, who taught the course, the project not only created powerful student relationships that transcended geographic and language barriers, but also gave students a more global perspective on water resources and stewardship. While most of the class has taken place via Zoom, it will culminate this spring with an exchange program. Students from Colombia will join their NMC classmates in Traverse City later this month, while NMC students are set to travel to Bogota in June.
For Everest, a big part of the fun of the Symposium was seeing all the different ways that experiential learning has been interpreted and adopted by different segments of the college. He expects that the new NMC strategic plan – which aims for "every credential-seeking student" to have at least one experiential learning opportunity during their time at NMC – will only lead to bolder experiments going forward.
"We've already designated 50 semester-long courses that have immersive experiential learning opportunities," Everest says. "And the students are very clear: They want to learn in this kind of format. It's one thing to learn about sociology in a textbook; it's another to go out and provide service in a homeless shelter. To be engaged in that sort of project, it has relevance and it changes the investment, and students talk about that. The persistence, the retention, the grades in these experiential learning classes are very high, and students tell us they only wish we had more of them."
Comment
County Commissioners Approve $5M Mental Health Agreement, Per Diem Policy, Early Voting Plan
Read More >>
TC Woman Arrested for Maintaining Drug House, Possessing Meth
Read More >>
Improvements Eyed for West End Parking Lot, VASA Trailhead
Read More >>
Acme Passes on Bertha Vos, Targets Ascom Building for Township Hall
Read More >>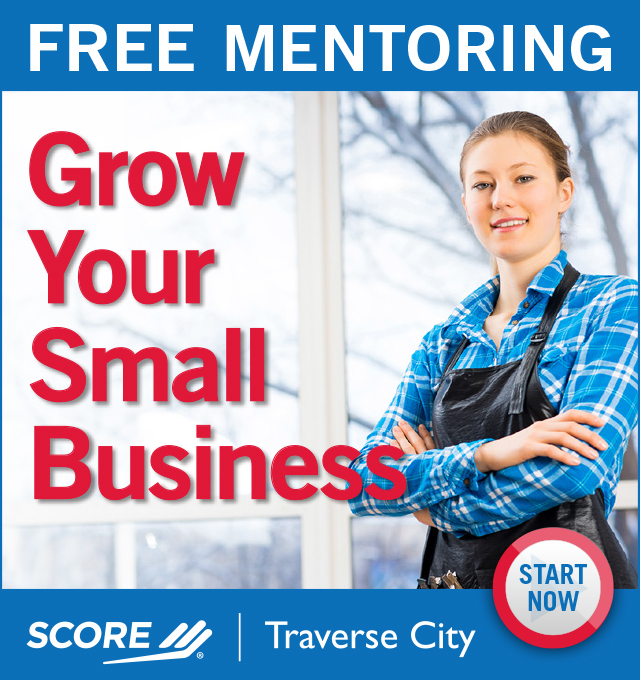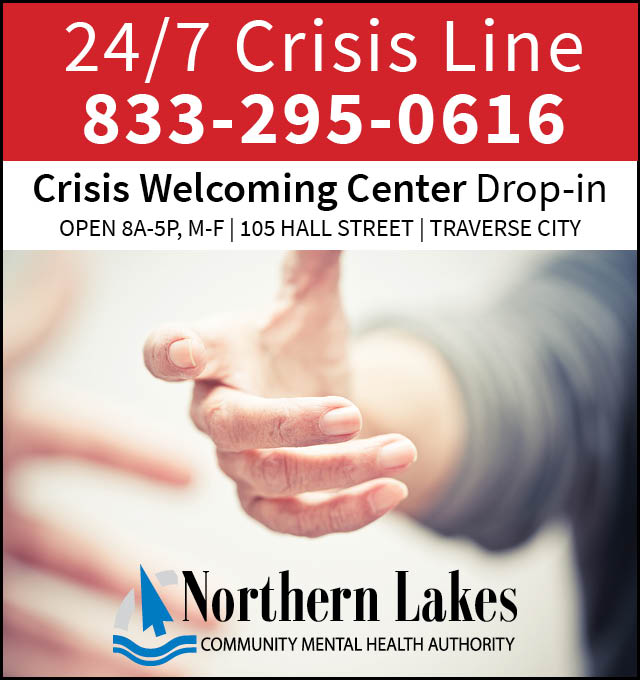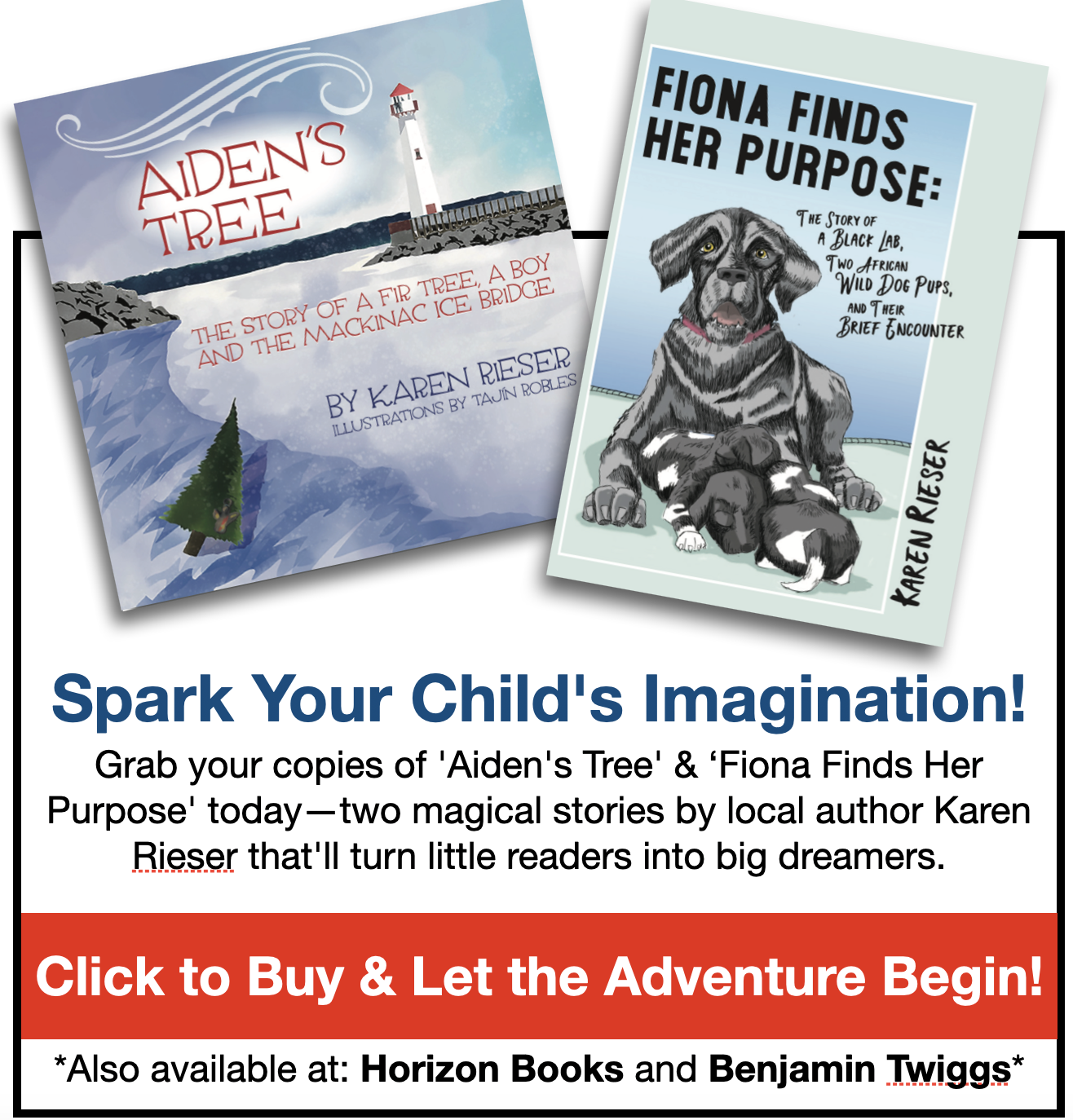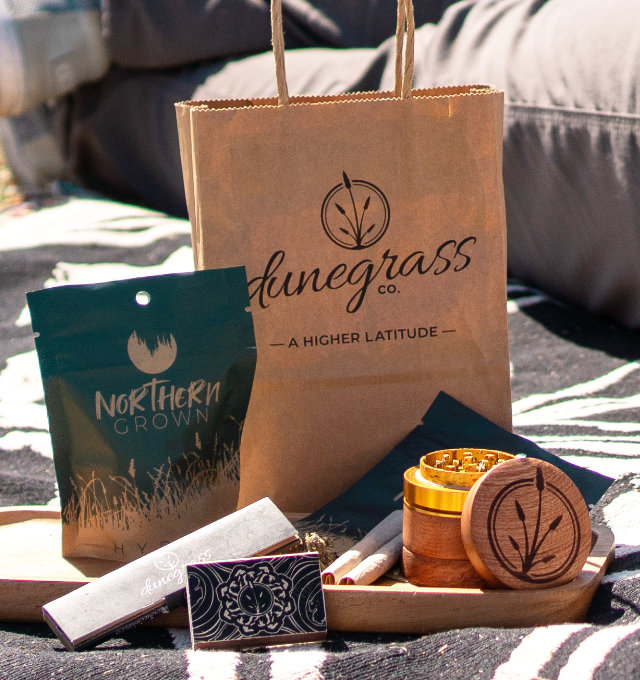 MDOT Adding Left-Turn Signals at US-31/Silver Lake Road This Week
Read More >>
Northern Michigan: A Distillery Destination
Read More >>
Water Projects, Early Voting, PILOT Policy on City Agenda
Read More >>
Nonprofit Needs, Criminal Minds, Land Scams, And More
Read More >>
Senior Living Facility, Housing Zoning on East Bay Agenda
Read More >>
Morsels Owner Arraigned
Read More >>
The (Many) New Faces Of Local Leadership
Read More >>
A Cut Above: Five Decades (And Counting) Behind the Chair
Read More >>
Join Us for a Holiday Recess at Delamar!
Read More >>
NMC Eyes Student Housing, More 'Vibrant' Main Campus As Part Of In-Progress Facilities Master Plan
Read More >>