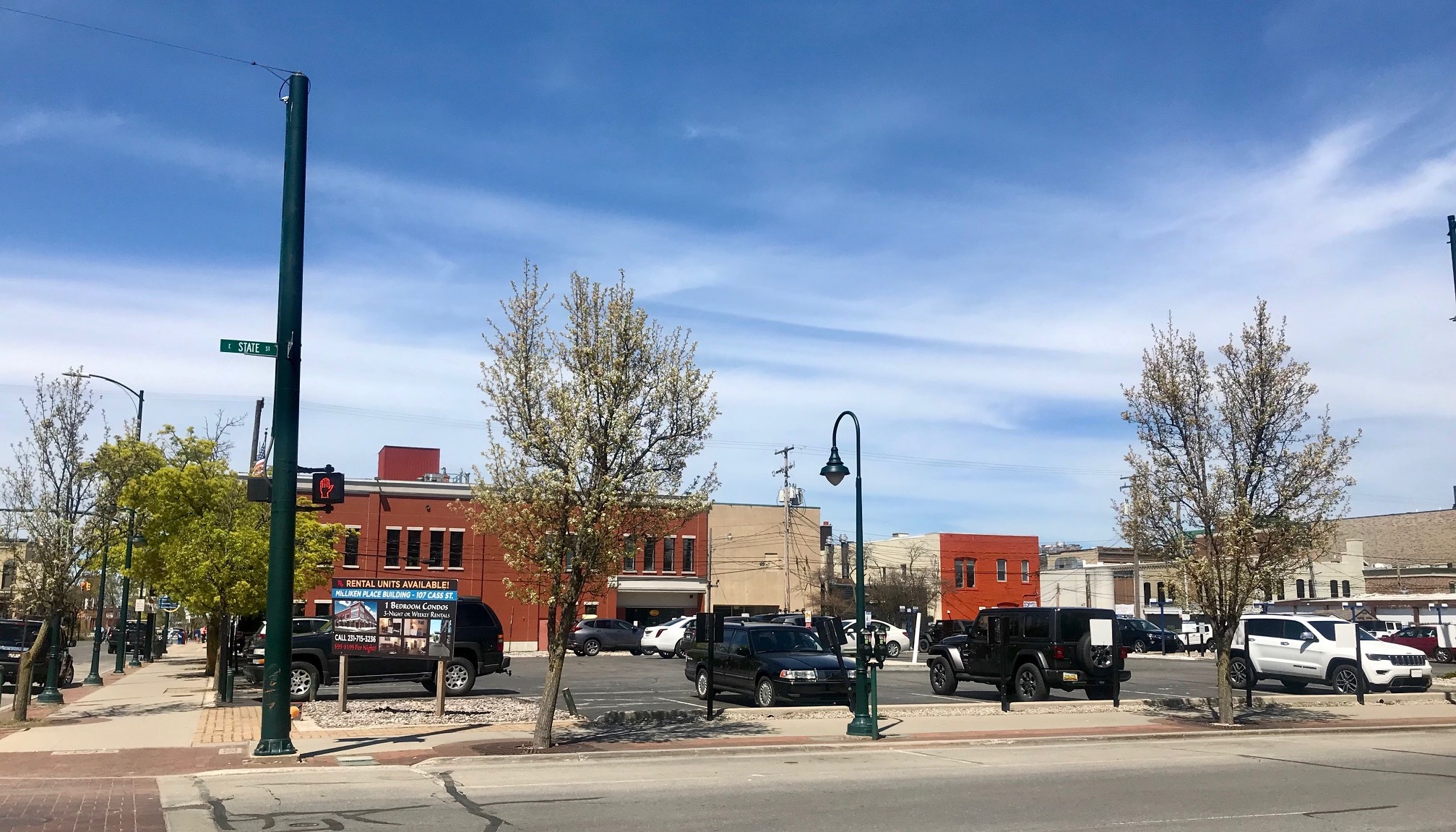 Search Underway For New Home For Rotary Square
By Beth Milligan | May 18, 2019
Plans to construct a public plaza in a downtown Traverse City parking lot have fallen through after a property owner refused to sell the lot, leaving the Traverse City Downtown Development Authority (DDA) on the hunt for a new home for the project.
The DDA has already secured $3 million in grant funding for Rotary Square, a proposed civic square that would host social and cultural events year-round and serve as a community gathering place. Rotary Charities has awarded a $1 million grant to the project as a legacy gift in honor of the Rotary Club of Traverse City's upcoming 100-year anniversary in 2020, earning naming rights with the donation. The state of Michigan approved an additional $2 million in funding at the end of 2018. The DDA had hoped to transform the parking lot at the northeast corner of Cass and State streets into the public plaza.
DDA CEO Jean Derenzy tells The Ticker that after extensive negotiations, one of two property owners of the parking lot refused to sell their stake in the site. A locally based owner was supportive and worked with the DDA, Derenzy says, but the second owner – who doesn't reside in Traverse City – declined to sell. "We don't own the property, so we had to work with all the property owners relative to that site," she says. "At this point, we couldn't reach an agreement to sell the whole parcel, so we are looking at other opportunities within the downtown." Derenzy adds that she doesn't believe talks will be revived or the outcome changed regarding the initial site. "(That lot) is not going to be the public square," she says.
However, Derenzy expresses confidence the project will move ahead at a different location. DDA board members went into closed session at their Friday meeting to discuss potential purchase options at other sites, as well as negotiation strategies for approaching a deal, according to Derenzy. "At this point, everything is on the table," she says. That includes looking at other privately owned parcels – parking lots or otherwise – the DDA could purchase, as well as considering city-owned sites. The DDA has previously discussed, for example, the possibility that Rotary Square would also serve as the home of the Sara Hardy Downtown Farmers Market. Rather than relocating the farmers market from its current home in city parking lot B to another site, could that parking lot instead be transformed into the new site of both Rotary Square and the farmers market? "It's definitely an option," Derenzy says.
Derenzy points out there are numerous factors to be considered when determining a location for Rotary Square, ranging from property costs, accessibility, and the elimination of public parking to unique issues at sites like lot B, which is designated as city parkland and is also being studied for best uses by the Lower Boardman River Leadership Team. "We need to look at everything holistically in terms of what happens over the next 15, 20, 30 years," she says.
Derenzy says she hopes to work with the DDA board to secure a new location by this summer. "I am hoping we will have a plan that I can announce in July or August," she says. That timeline is amenable to Rotary Charities, says Executive Director Becky Ewing, who notes Derenzy has kept the organization "in the loop" on property negotiations and the new site search.
"From a practical perspective, in May 2020 we'd like to do some kind of ribbon cutting (ceremony on the Rotary Square site)," Ewing says, a date that coincides with the club's centennial celebration. "But we realize sometimes these big projects take time to come together. "
Ewing says the DDA, not Rotary, has the final say on the civic square location. Rotary's primary concern is simply that the site be situated in or around the city center where the club is located, and that Rotary Square ultimately fulfills its purpose of becoming a draw for residents across the region. Ewing says the organization is happy that its $1 million donation was "leveraged almost instantly" to earn the state appropriation of $2 million and says Rotary remains "excited" about the project's potential.
"We're feeling the project is on good financial footing, and has a great likelihood of success," she says.
Comment
Traverse City's Graduating Class Of 2023 Wants To Save The World
Read More >>
DDA Eyes Project List, Citizen Advisory Council for New TIF Plan
Read More >>
First-Ever International Fireworks Championship Coming to TC
Read More >>
Is Traverse City Spartan Country?
Read More >>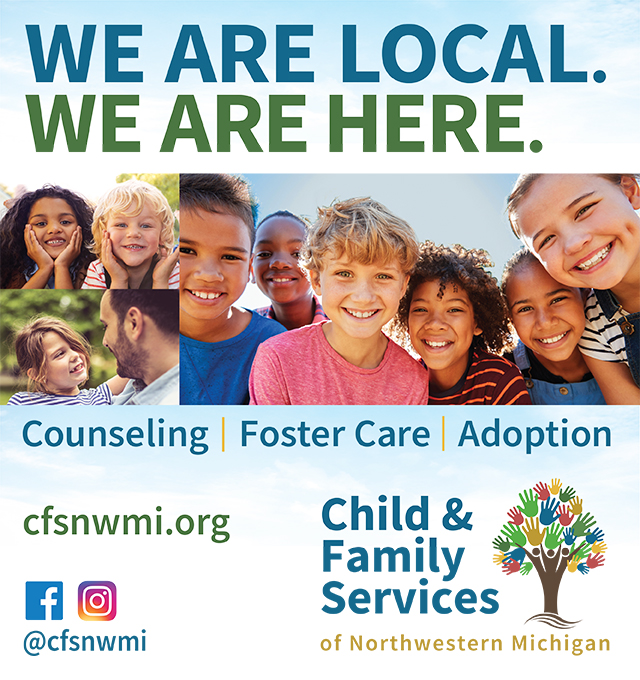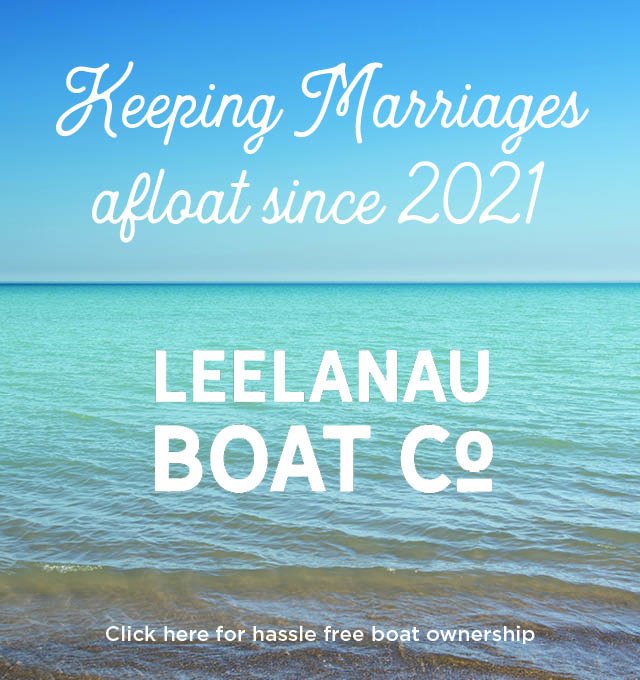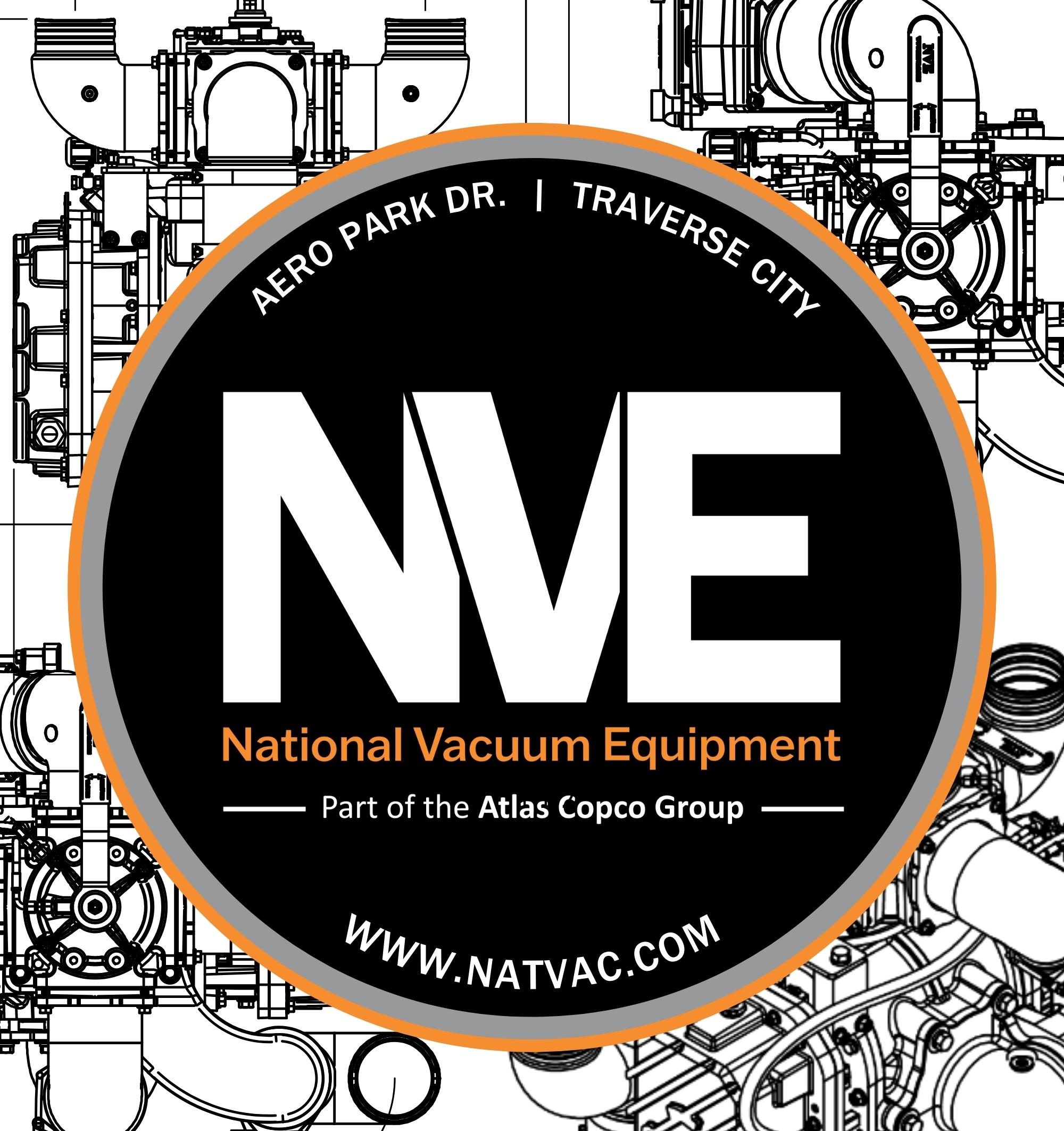 Seven Hills Opens on Old Mission Peninsula
Read More >>
Off To The Races: An Early Look At 2023 Mayoral And City Commission Elections
Read More >>
Interlochen Cyclist Killed in Car Crash
Read More >>
Kingsley Woman Arrested for Possessing Taser, Meth
Read More >>
Free Housing And Cash: Munson Ups The Ante For Nursing Openings
Read More >>
Introducing The New Mustang
Read More >>
Road Commission Updates: Roadkill Stalemate, Keystone Parking, South Airport/Silver Lake Intersection Rebuild
Read More >>
Nominations Now Open For 17th Annual Hagerty TCBN 40Under40
Read More >>
Memorial Day Events In And Around Traverse City
Read More >>
Rail Renaissance: What's The Status Of TC-To-Downstate Rail Corridor?
Read More >>