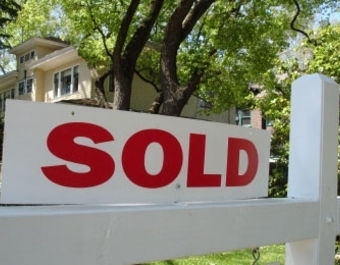 September Real Estate Sales Solid, Yearly Totals Lag
Nov. 3, 2018
September sales of single-family homes in the region mostly kept pace with last year, while prices continue to inch upward. According to data from the Traverse Area Association of Realtors, there were 345 sales in the five-county region this year, compared with 360 last year. In Grand Traverse County, this year saw an increase to 178 from 158 in 2017, while Benzie showed a significant drop (38 in 2018, 65 in 2017). Changes in the other three counties were all seven units or less.

The dollar volume increased this September, thanks to growth in the sales prices across the region. Each county saw its average price per sale go up, except in Leelanau County, where it dropped by nearly $50,000 ($412,120 in 2018 vs. $460,739 in 2017). Overall the average price jumped to $302,911 this year from $288,861 last year. The median price also increased to $237,500 from $215,000, though again Leelanau lagged this year, dropping to $360,000 from $380,000 in 2017. That difference was offset by increases in Benzie ($242,500 vs. $180,000) and Antrim Counties ($175,000 vs. $153,900). Properties were on the market an average of 102 days this year compared with 113 last year. Grand Traverse, Benzie and Kalkaska Counties saw a decrease in DOM, while Leelanau and Antrim each saw properties remain on the market nearly two weeks longer.

While the figures vary by county, they all showed growth in the market over the past seven Septembers. For example, in 2012 homes spent an average of 220 days on the market. Both the number of sales and the volume increased dramatically. The 345 sales this September far outstrips the 202 in 2011, while the total volume of $104,504,358 is more than double 2011's $42,981,575.

Quarterly figures are more sobering. This year, there were 2,320 residential sales, lagging behind both the 2,475 in 2017 and 2016's sales of 2,478. This year's dollar volume is also down compared with last year, though higher than the years previous: $652,801,170 in 2018, $662,606,392 in 2017, all the way down to $466,710,433 in 2013. Both median and average prices have risen each year since 2013 as well.

Sales of vacant land continue to increase, going up each year from 502 in 2013 to 731 this year.
TCAPS Recall Hits Legal Snag
Read More >>
Public Input Sought On Airport Becoming Authority
Read More >>
Garland Street Closed Friday, Monday
Read More >>
Traffic Signal Work At M-72/Elk Lake To Start Monday, Continue Through May
Read More >>
Median Coming To US-31; Aim Is To Prevent Accidents, Help Pedestrians
Read More >>
Roundabout Coming To Blair Townhall Road, Six More To Follow Across GT County
Read More >>
TADL Offering Fine Forgiveness In December
Read More >>
Traffic Projects On Deck: Pedestrian Crossings, Front/Madison, Parking Rate Study
Read More >>
When Will Pot Sales Begin In TC?
Read More >>
Damaged Toyota Sought By Police
Read More >>
Join Us For A Special Recess Of Giving Tonight!
Read More >>
Munson, Nurses Association Reach Settlement Over Nurses' Rights To Talk About Work Conditions
Read More >>
Welcome To The Golden Age Of Shipwreck Hunting
Read More >>
Inman Recall Effort Goes To Court
Read More >>