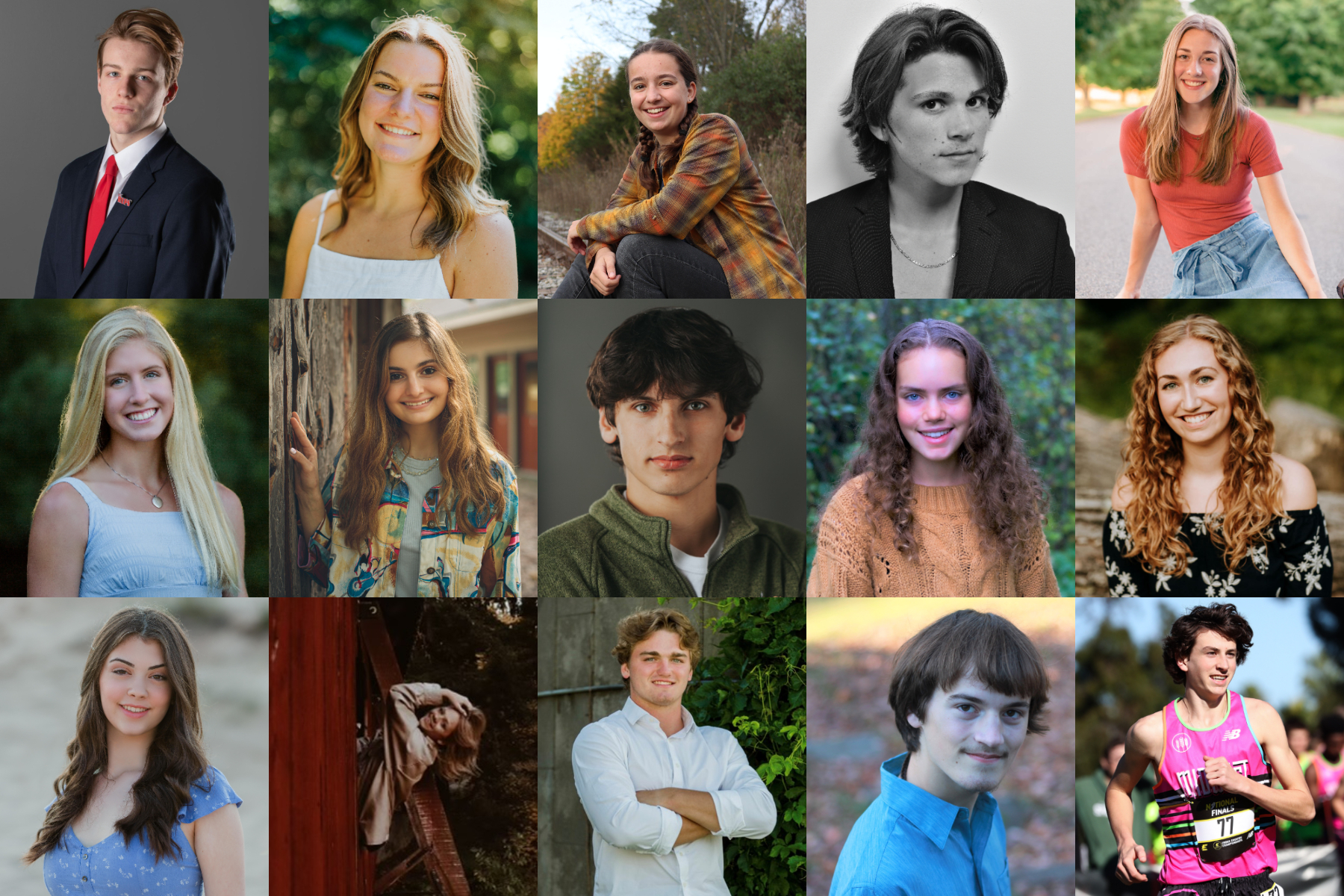 Singers, Scholars, And State Champs: Traverse City's Graduating Class Of 2022
By Craig Manning | June 5, 2022
Today is graduation day for seniors from both Traverse City Central High School and West Senior High. Other high schools in the area have either already held their commencement celebrations or will do so in the week to come. To celebrate the occasion, The Ticker spotlights just 15 members of Traverse City's unique and impressive Class of 2022.
Aaron Ackerson, St. Francis
Profile: Ackerson's high school experience was defined by his role as a defenseman on the Bay Reps hockey team – a cooperative squad featuring students from seven northern Michigan schools. This year, he captained the team to a regional title and a quarterfinal berth, scoring nine goals and tallying 16 assists.
Plans: After catching the eye of several scouts at a downstate hockey showcase, Ackerson was recruited by the Kitchener-Waterloo Siskins, a junior hockey team based in Ontario, Canada. He will join the squad officially in August.
Highlight: As a hockey player, Ackerson understands the value of a strong crowd at a sporting event. So, this school year, he and some friends committed to making the student section at St. Francis athletic events as memorable as possible. "We had a bunch of dye packs and some dye cannons, and one game we brought a ton of water guns," he says. "I think we did a good job of making sports events a lot of fun for a lot of people."
Julianna Brower, Traverse City Christian
Profile: A four-year student council member – and this year's student body president at TC Christian – Brower dedicated herself to bridging the gaps between the school's elementary, middle, and high school students, striving to create one connected school community. "I have a passion for children and love caring for the younger generation and building them up," she says. "In our school, there is such a neat opportunity to do that, because we are so small. We can have special moments together that a lot of other schools can't."
Plans: In addition to her school leadership, Brower also played volleyball and will be continuing that pursuit next year at Cornerstone University. She plans to major in business and minor in music, with a goal of one day starting her own business aimed at helping kids across the country.
Highlight: For Brower, getting to go through high school with the same tight-knit group of classmates she's been with since third grade was a highlight. "They've been by my side for so long, and I love them all so much," she says. "We have so much fun together, and that's made high school such a great experience for me."
Maddy Brown, Grand Traverse Academy
Profile: A musician from an early age, Brown played alto sax in the Grand Traverse Academy band program and participated in the school's after-school jazz band. Recently, she's been teaching herself how to play guitar in her spare time. She's also a distance runner and competed as part of GTA's cross country and track teams.
Plans: Throughout high school, Brown has handled sound mixing, graphics, and other technology needs for her church. The experience led her to choose Michigan Tech's audio production and technology program as her next step.
Highlight: Brown's favorite high school memory dates back to fall 2020, when the GTA girls cross country team won their regional and earned a trip to the state finals. "With all the COVID stuff, our team had to quarantine in our coach's room for a while before the meet," she says. "But just being able to spend all that time with my teammates was a lot of fun, and it's something we still talk about together."
Copeland Diver, Interlochen Arts Academy
Profile: Though Diver had no theater experience prior to enrolling at Interlochen last fall, a lead role in a feature film got him excited about acting. He made his theater debut as an ensemble member in Interlochen's production of Maxim Gorky's The Lower Depths, and took his first speaking roles (three of them, in fact) in a production of Margaret Attwood's The Penelopiad.
Plans: Diver is off to New York to study acting for film, television, voiceovers, and commercials at Pace University.
Highlight: On a recent audition trip to Chicago, Diver found himself facing an unexpected request from a pair of University of Miami reps. "They asked me to sing and I am not a singer," Diver tells The Ticker. "I told them that I wasn't auditioning for their musical theater department but they still insisted. I panicked, but then I had a lightbulb moment and serenaded one of the auditioners with 'Can't Take My Eyes Off of You' by Frankie Valli and the Four Seasons. I got in for acting and musical theater. Truly, being willing to try is one of the most important attributes that you can possess."
Katelynn Dix, Grand Traverse Academy
Profile: An all-state athlete in track and field (for the long jump), Dix kept herself busy with a three-sport schedule that included track, cross country, and basketball. On Saturday, she competed in three different events – long jump, 100-meter hurdles, and 300-meter intermediate hurdles – at the Division 3 track and field state championships, notching top-five finishes in all three.
Plans: Headed to Cornerstone University on a track and field scholarship, Dix will add a new event to her athletic repertoire: the heptathlon, a seven-event gauntlet that includes 100-meter hurdles, high jump, shot put, 200-meter dash, long jump, javelin, and 800-meter run. She'll be studying elementary education.
Highlight: As vice-president of her class for the past three years, Dix's fondest memories of high school were finding ways to keep her class tight-knit by planning fun events and activities for all. "At the end of our junior year, we all planned a trip to Empire and had a big cookout, and this year we planned a fun senior skip day trip to Grand Rapids. We just tried to do things like that outside of school, to provide opportunities to get closer as a class."
Julia Flynn, Traverse City Central
Profile: A standout distance runner on the Trojan track and cross country teams, Flynn currently holds or shares seven school records at Central. Last fall, she was named "Ms. Cross Country" by the Michigan Interscholastic Track Coaches Association. Yesterday, she clinched Division 1 state track and field titles in both the 800 meters (with a time of 2:08.00) and the 1600 meters (4:39.75), and added a top-five finish in the 3200 meters. Flynn was also a member of Central's rigorous SCI-MA-TECH program and maintained a busy schedule of AP courses and community service.
Plans: In December, Flynn signed a National Letter of Intent with Stanford University. She will join the Cardinals this fall as a three-sport athlete, running cross country as well as indoor and outdoor track.
Highlight: "Ultimately, what I'm most proud of is not an award or a particular race, but rather all the lessons I've learned along the way," Flynn says. "From injury and defeats, I have learned how to be a better teammate and a stronger leader. From tough competition, I have learned how to push myself past fear and run with confidence. Being part of the Traverse City Central running community has helped me grow not only as an athlete, but as a person."
Brooke Irvin, Interlochen Arts Academy
Profile: A Traverse City local and former TCAPS student, Irvin enrolled at Interlochen in the fall of 2020 after spending the summer attending an online version of Interlochen Arts Camp. Irvin was a songwriting major, which she says involved studying "melodic and lyrical structure, the art of performing, music theory, expanding your horizons instrumentally, and recording and mixing your own music using DAW software." She writes songs "about the beauty of the natural world and the current climate crisis," drawing inspiration especially from the nature that surrounds Interlochen's campus.
Plans: Irvin will attend Belmont University in Nashville to study music therapy – though she says she'll continue writing and releasing her own music on the side.
Highlight: Each spring, Interlochen's songwriting majors go on a week-long tour as part of their major. "I was fortunate enough to go on the tour this past spring," Irvin says. "We performed in Indianapolis, Fort Wayne, Chicago, Nashville, and Toledo. It was a once-in-a-lifetime experience in which I was able to make unforgettable memories with my bandmates and instructors."
Seth LaPointe, Traverse City Christian
Profile: Left orphaned several years ago when his mom died of breast cancer, LaPointe found himself angry, depressed, and flunking out of high school. "I went into junior year with six credits total," he says. He got back on track at Sunrise Academy, an alternative school in the Elk Rapids school system, and found connection with Christianity after attending youth group with a friend. He credits his budding faith with helping him find hope and joy again in his life. This school year, he transferred to TC Christian, with the school waiving its usual tuition and fees to admit him.
Plans: LaPointe's standout performances in soccer and track caught the attention of Cornerstone University. Though he's been accepted, he's not sure what his next step is. "The money part of it is tough, because I don't come from money and I don't want to go into big debt," he says. Eventually, though, LaPointe wants to find ways of helping kids and teenagers "who are in the same position I was."
Highlight: After several years of not being able to play soccer competitively, LaPointe relished the opportunity to get back in the game this school year. "Just getting back on the soccer field and lacing up my cleats again was amazing," he says. "I made all-state second team and had 23 goals and nine assists."
Lauren May, Traverse City Central
Profile: May grabbed local headlines last year when she scored a perfect 1600 on the SAT. She's also an athlete (she captained both the cross country and track teams this year, and ran her first half marathon last spring), a musician (she played flute in the Trojan marching band), and a budding environmental activist (she was president of Central's Students for Environmental Advocacy Club). Her passion for environmental policy even led to an opportunity to participate in a recent climate press conference, where she gave a speech on youth climate involvement and introduced Governor Gretchen Whitmer.
Plans: May will double major in math and environmental studies at University of Michigan, with a minor in public policy. She's targeting grad school and, eventually, a career in environmental policy.
Highlight: Coming back to school after months spent in COVID lockdown, May realized how much the school community mattered to her. "It made me want to pursue leadership positions in the different organizations I was a part of, and it helped me appreciate how awesome it is to be around people who are like-minded, passionate, and working toward a common goal."
Audrey Michael, West Senior High
Profile: In September, Michael made history by becoming the first local high school student to serve on a government board. As the non-voting "student liaison" on the Traverse City Downtown Development Authority (DDA) board, Michael shared a youth perspective about how teenagers interact with the downtown area. She's also an accomplished vocalist: In addition to singing with Chorale and Choral-Aires, West's top choral ensembles, she won a pair of prestigious Michigan voice competitions (the Kalamazoo Bach Festival and the Verdi Opera Competition) and was selected to perform as a "featured soloist" at the Michigan School Vocal Music Association's All-State Vocal Festival last month.
Plans: Michael is pursuing a five-year dual degree program at Northwestern University, which will include a bachelor of music in voice and opera, a bachelor of the arts in theater, and a minor in political science.
Highlight: After two consecutive years where COVID prevented students from staging full-fledged musical theater productions, West brought the tradition back this spring with Mamma Mia. "We were blessed with full audiences every single show, and the amount of energy in that room every single night was such a special experience."
Isabel Niemer, St. Francis
Profile: As both class president and valedictorian, Niemer made a big mark at St. Francis. She also served as president for the school's environmental club and was a member of the Grand Traverse Regional Community Foundation's Youth Advisory Council. Her passion, though, was musical theater. She starred in St. Francis productions of both The Little Mermaid (as Ariel) and Bye, Bye Birdie (as Rosie).
Plans: Niemer is bound for Northwestern University to pursue a double major in psychology and economics. Beyond college, she's already thinking about law school.
Highlight: For Niemer, nothing in high school quite compared to bringing a Disney princess to life for audiences full of awestruck children. "Playing Ariel and getting to see all the little kids afterwards, that was such a great moment that I will always take with me," she says.
Faith Phelps, Traverse City Christian
Profile: Phelps served on student council and worship team at Traverse City Christian, and closed out her senior year by being named co-valedictorian for her class.
Plans: Rather than heading straight to college, Phelps is planning to take a gap year for a mission trip in and around Australia. The program kicks off in October in the Gold Coast region of Australia.
Highlight: For Phelps, one of the sweetest things about high school was how close her 21-person graduating class ended up getting throughout the years. "What I'll miss the most is my school community," she says. "Because we're so small, we really are just like a family. And since I don't leave until October, all my friends will leave before me, which I think will be hard."
Remington Schulz, West Senior High
Profile: As a three-sport athlete – running back and outside linebacker for the Titan football team, competitive downhill skier, and sprinter on the track team – Schulz tended to miss more school for competitions than most of his fellow students. He prides himself on keeping his GPA above 3.5 regardless of the busy and often erratic schedule.
Plans: A month ago, Schulz got an offer to join the track team at Miami University of Ohio. Though he's not sure yet what he'll do for a major, Schulz says he'll likely aim for a business-related path.
Highlight: Schulz mentions "the relationships I've built through sports that carry on through school" as what he'll remember most fondly about his high school years. From the camaraderie of the Titan weight room to the cheering section at football games, he credits that "great, supportive community" with helping fuel his athletic performances and make school fun.
Xander Shumaker, West Senior High
Profile: A multi-talented musician and performer, Shumaker was part of West's band, choir, orchestra, and theater programs and participated in the school's musical theater productions, including this year's Mamma Mia. He's also a National Merit Scholar finalist and a math whiz who enjoys memorizing digits of pi, committing spare time to West's Math Club, and competing in Michigan Math League contests.
Plans: Shumaker plans to attend Vassar College in Poughkeepsie, New York, where he'll study science and music composition.
Highlight: This past week, at West's annual spring senior showcase concert, Shumaker debuted a choral piece he'd written for the school's Chorale. Shumaker says that having his classmates learn and perform the piece he wrote – a piano-and-choir composition called "I Must Away" – was an awesome, rewarding experience.
Luke Venhuizen, Traverse City Central
Profile: As a runner on the Trojan track and cross country teams, Venhuizen broke school records for both the 5K (with a time of 15:00.2) and the 3200 meters (9:00.16). Last fall, Venhuizen finished fifth in the Division 1 Lower Michigan state finals in cross country. Yesterday, at the D1 state championships for track, he landed on the podium for the 1600 meters (4:09.44, just shy of the Central school record) and finished fifth in the 3200.
Plans: This past winter, Venhuizen inked a commitment to run cross country and track at the University of Michigan. Though he says he's still undecided on a major, he's eyeing kinesiology, the scientific study of human body movement.
Highlight: In December, Venhuizen traveled to San Diego to compete in the 2021 Eastbay Cross Country Championships, a national championship race that featured just 40 of the most elite high school runners in the nation. He considers that race – one of the few that took him outside of Michigan and put him on a national stage – as an electrifying highlight of his high school athletic career.
Comment
GT County Commissioners To Talk Community ARPA Requests, School Resource Officers
Read More >>
Recess Takes A Road Trip To Short's Pull Barn In Elk Rapids!
Read More >>
Public Barrel Racing Event Set For Flintfields Saturday
Read More >>
Food Sovereignty Program Sees Third Harvest For Grand Traverse Band
Read More >>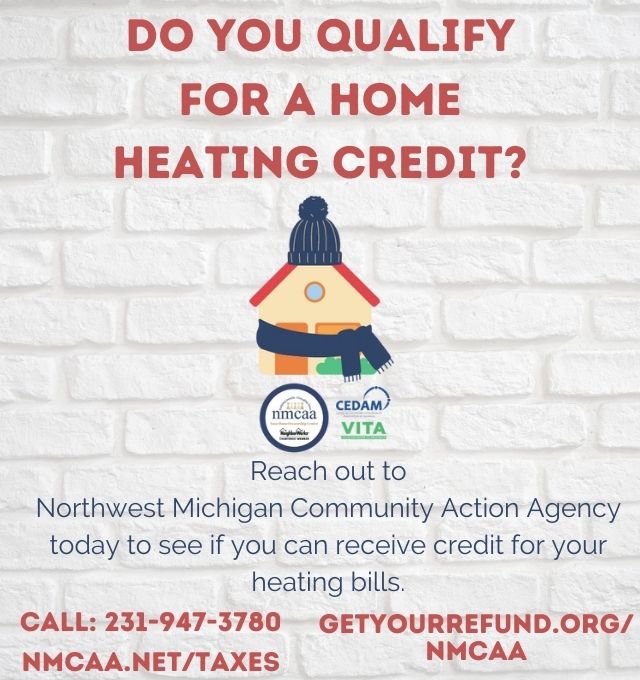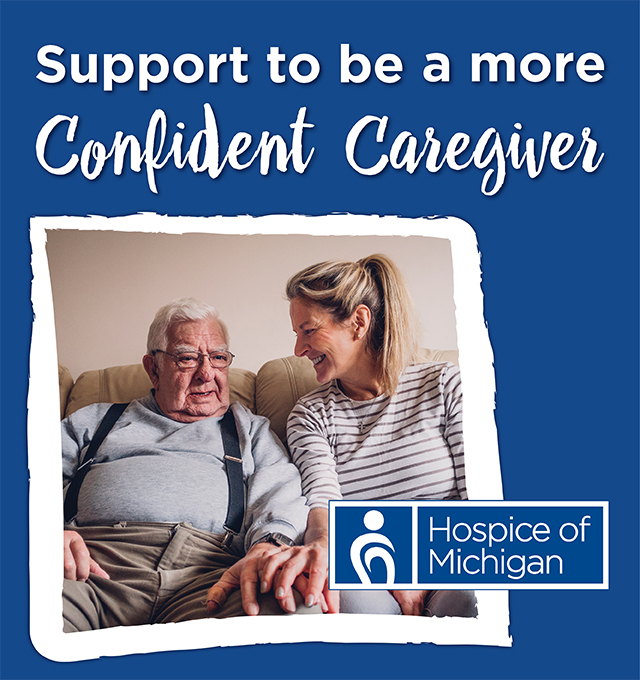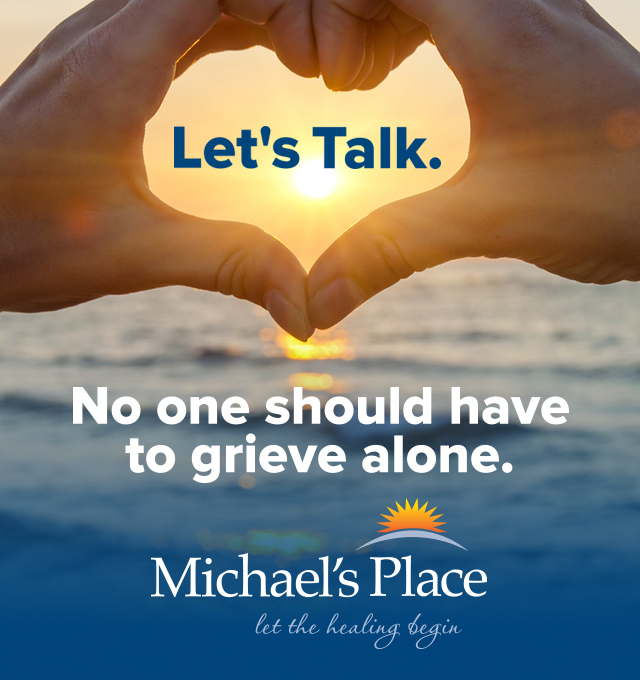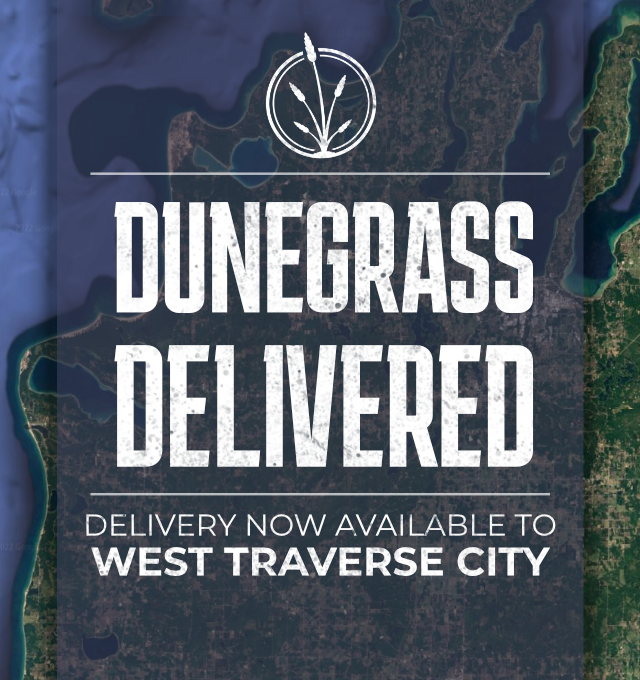 City Commissioners To Vote On Bonding $8M In Water, Sewer Projects
Read More >>
Full-Scale Renovation Coming To Turtle Creek Hotel
Read More >>
85 Years Of Child & Family Services
Read More >>
The Good, The Bad, And The Ugly: Five Takeaways From A Chaotic Summer At Local Restaurants
Read More >>
Find An Employee, Find A Job
Read More >>
TCAPS Eyes Selling Bertha Vos, Webster Administration Building
Read More >>
TC Housing Commission & BATA Close On LaFranier Property, Prepare To Move Forward With Housing/Transit Center
Read More >>
NMC's New DEI Leader Is All About 'Embracing The Tough Conversations'
Read More >>
Live Music Haunts: Where To Hear Local And Touring Musicians Around The North
Read More >>
Trail Expansion Planned At GT Commons Natural Area, Hickory Hills
Read More >>