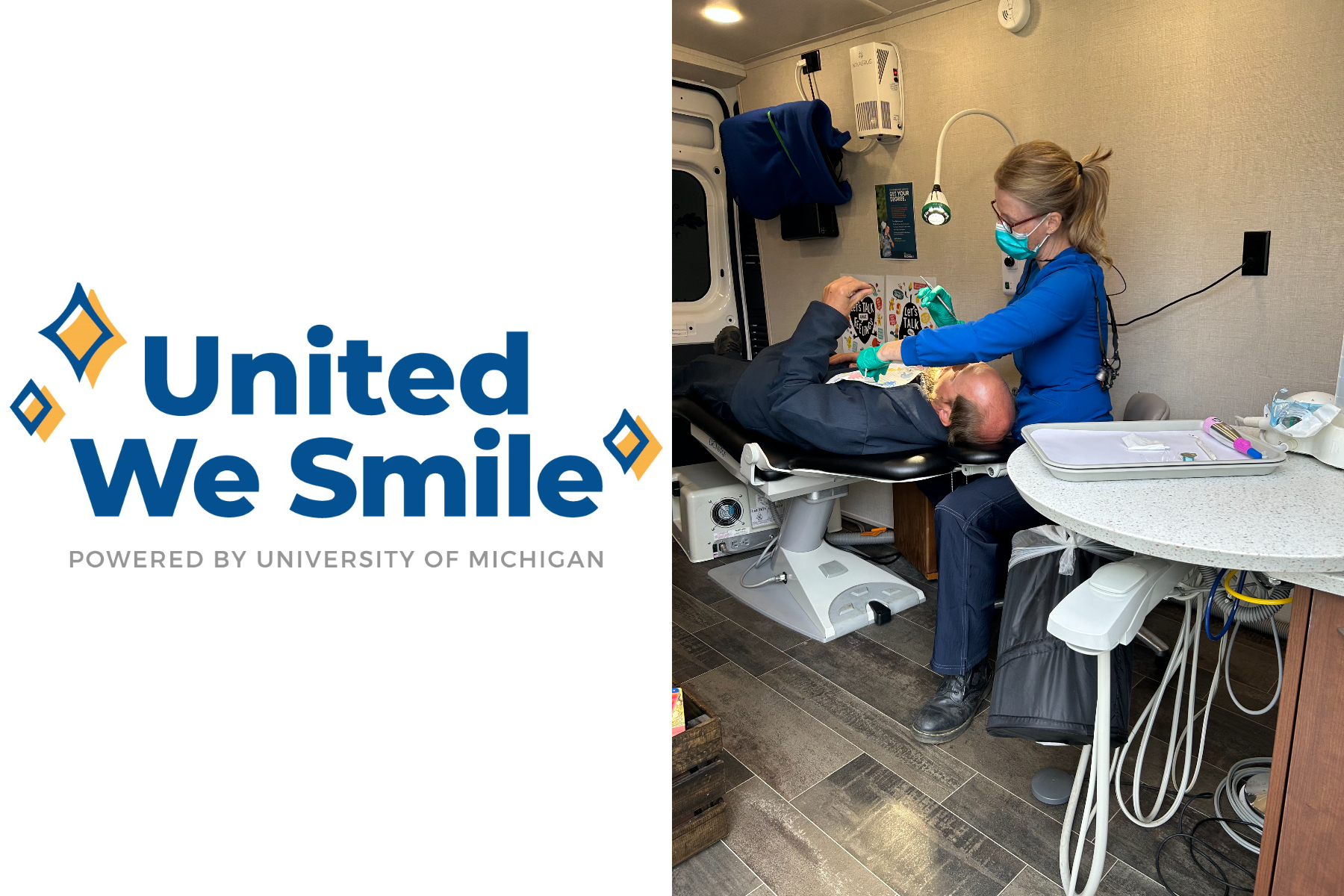 Smile On: United Way Of Northwest Michigan Partners With University Of Michigan For Innovative Dental Program
By Craig Manning | April 29, 2023
Later this year, United Way of Northwest Michigan (UWNWMI) will launch a first-of-its-kind program aimed at improving dental care access for local children, veterans, and pregnant women. The initiative, called United We Smile, is a partnership between UWNWMI and the University of Michigan School of Dentistry, and will bring U of M dental students to Traverse City on two-week rotations to provide care to vulnerable local populations. UWNWMI Executive Director Seth Johnson sees the program as a chance to address healthcare needs among underserved groups in the region, as well as to help the next generation of dentists gather valuable on-the-job experience.
United We Smile will be based out of a clinic space at 4075 Copper Ridge Drive in Traverse City. There, third and fourth-year dental students will work under the supervision of volunteer dental professionals from the local Resort District Dental Society (RDDS) to address dental needs that Johnson says are going unserved in the community. Interns from the dental assisting school at Northwestern Michigan College (NMC) will also be in the mix to provide "auxiliary support."
Per Johnson, United We Smile was born from UWNWMI taking a serious look "at how we can better serve the community over the last couple of years." While the organization's efforts have historically "been a lot around fundraising and grantmaking," Johnson tells The Ticker that COVID-19 presented numerous occasions for UWNWMI to be more hands-on.
"It's not that we're not still doing grants; we're doing that, too. But we saw an opportunity for us to do our own programmatic, direct-service type of work in a community," Johnson explains.
The question was, what should that work look like? Perusing a recent community needs survey by the Northwest Michigan Community Action Agency (NMCAA), Johnson and his team landed on a list of key areas that needed attention. Some were the usual suspects: things like housing, childcare, and local transportation. Others, though, were more overlooked; dental care for marginalized populations was at the top of that list.
"Dental care stood out as one of the top needs [identified in the NMCAA survey]," Johnson says. "Digging a little bit more into that, we realized that there's just a massive lack of dental care for children in our region, as well as for pregnant women, for veterans, and for those with developmental and cognitive disabilities. It got us thinking about what we could do to address those problems."
Rather than tackle the issue through its old grantmaking and fundraising protocols, UWNWMI decided to meet the need head on.
"This project will allow us to offer care to those populations I mentioned, at no out-of-pocket cost [to the patients]," Johnson says. "So, not only are we serving the most vulnerable members of our community, but then, since this is an education facility in partnership with the U of M School of Dentistry, we are also training the next generation of dentists to be really comfortable interacting with those populations. What started out as us asking how we could step in and fill a gap ended up with this really innovative model of education facility."
"Innovative" is a fair description, given that, to Johnson's knowledge, there has never been a program quite like this one offered by any of the over 1,100 United Way organizations globally.
"We are the first United Way to really step up in this this way, that we know of," he says. "But we also just have such a giving and willing-to-help-out community that after the initial thought process of figuring out what this was going to look like, our community really stepped up and said, 'You know what? This makes a lot of sense. Let's make this happen.'"
In particular, Johnson credits the local dentists and orthodontists of RDDS for jumping at the chance to make United We Smile possible. "We have a dentist literally down the hill [at Copper Ridge] whose staff is walking up every day saying, 'How can we help? What can we do?' Everyone in this entire community has been so helpful."
As structured, the United We Smile clinic will be open five days a week, with four days loosely geared toward pediatric dentistry and the fifth day dedicated specifically to veterans. Other patients, including pregnant women and those with cognitive disabilities, can fit in as needed.
All those groups, Johnson says, face unique challenges in accessing dental care. Per The New York Times, for instance, "some dentists still hesitate to see pregnant women, because they fear litigation or harm to the fetus." As for veterans, Johnson says the lack of a VA dental clinic in northwest Michigan means that dental care isn't always easily accessible to local patients on VA benefits.
For kids, meanwhile, economic barriers often lead families to cut dental care out of the budget – especially during recession periods. Statistically, 25 percent of kids living in poverty won't have seen a dentist by the time they start kindergarten. Because a substantial population of local families fall into the ALICE category, Johnson says there are many area households that can't afford dental care for their kids and therefore don't seek it.
Developed by United Way, ALICE stands for "Asset Limited, Income Constrained, Employed," and is intended as a way of "defining and understanding the struggles of households that earn above the federal poverty level, but not enough to afford a bare-bones household budget."
Based on a brand-new ALICE report from the Michigan Association of United Ways, almost 40 percent of the 4 million households in Michigan fall into the category and struggle to afford basic expenses. Many of those households, Johnson says, are on Medicaid. But while there is a state-level program called Healthy Kids Dental designed to make dental care available to kids in Medicaid families, not every dental clinic accepts that insurance.
UWNWMI plans to launch United We Smile in "late summer or early fall" of this year, with appointments going live sometime this summer. Johnson says there will be an interview process with prospective patients and families, "not only so that we can give them the highest quality care possible, but also so that we can connect them to other resources" like housing, food, and transportation.
Comment
MDOT Adding Left-Turn Signals at US-31/Silver Lake Road This Week
Read More >>
Northern Michigan: A Distillery Destination
Read More >>
Water Projects, Early Voting, PILOT Policy on City Agenda
Read More >>
Nonprofit Needs, Criminal Minds, Land Scams, And More
Read More >>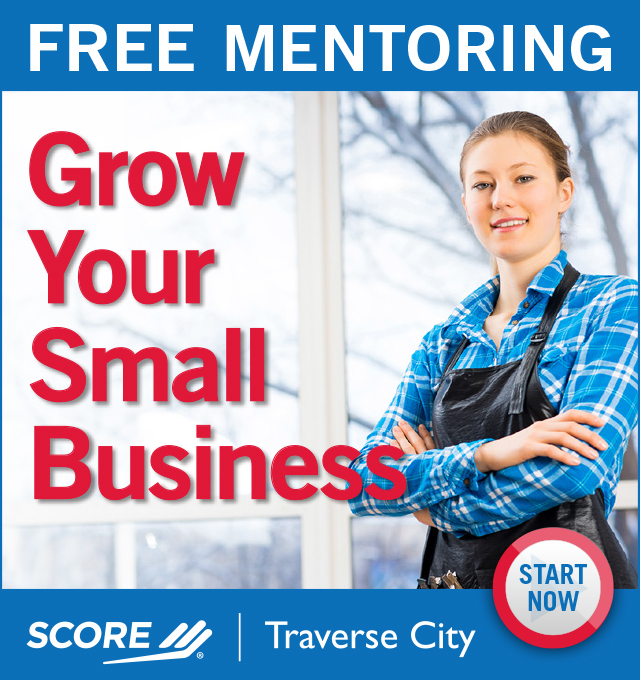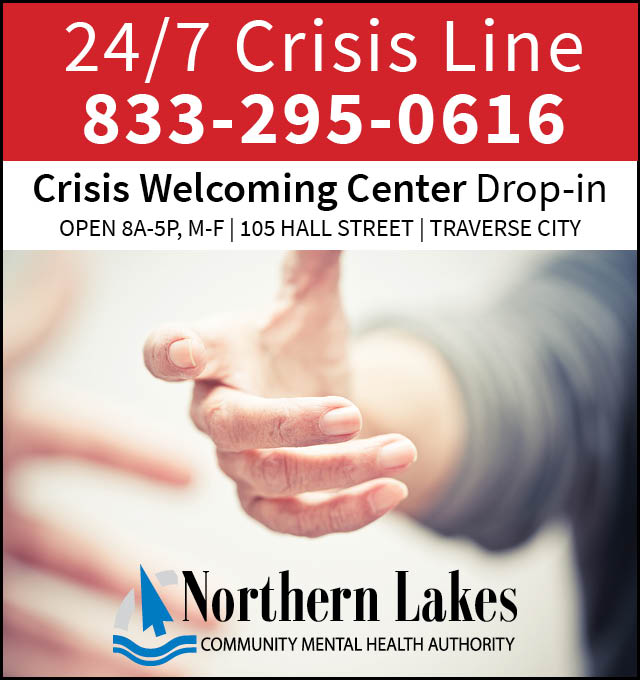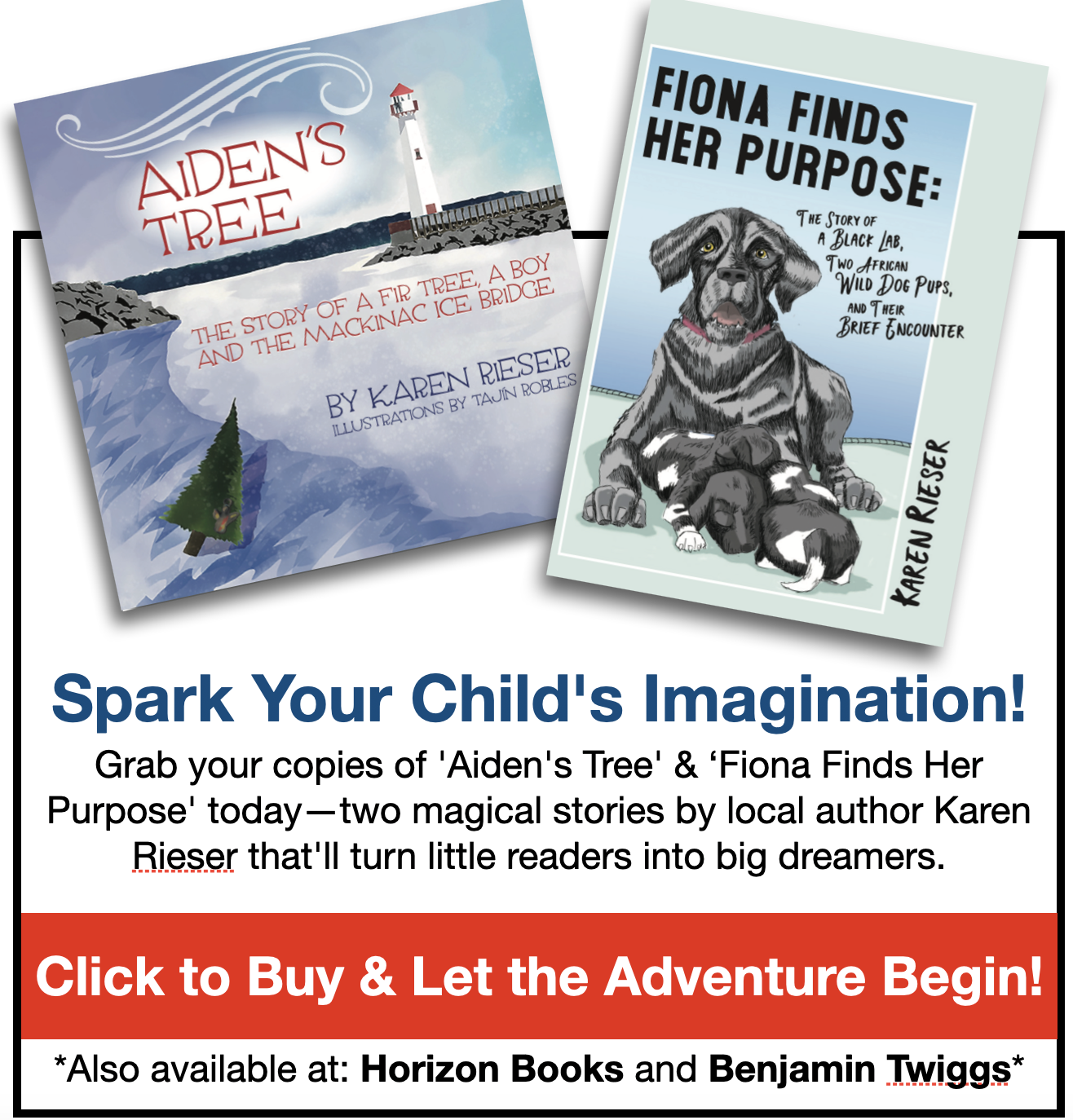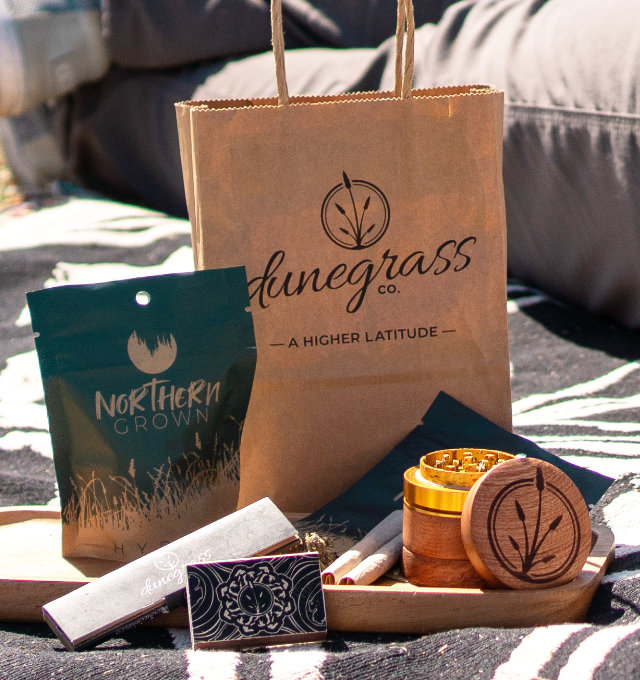 The (Many) New Faces Of Local Leadership
Read More >>
A Cut Above: Five Decades (And Counting) Behind the Chair
Read More >>
NMC Eyes Student Housing, More 'Vibrant' Main Campus As Part Of In-Progress Facilities Master Plan
Read More >>
Senior Living Facility, Housing Zoning on East Bay Agenda
Read More >>
Man Arrested with Open Container, Loaded Guns on Front Street
Read More >>
TC Man Arrested for Credit Card Fraud
Read More >>
Morsels Owner Arraigned
Read More >>
Join Us for a Holiday Recess at Delamar!
Read More >>
Walking, Biking Take the Spotlight as Communities Focus on Nonmotorized Plans
Read More >>
Changes Brewing at Downtown Food & Beverage Spots
Read More >>