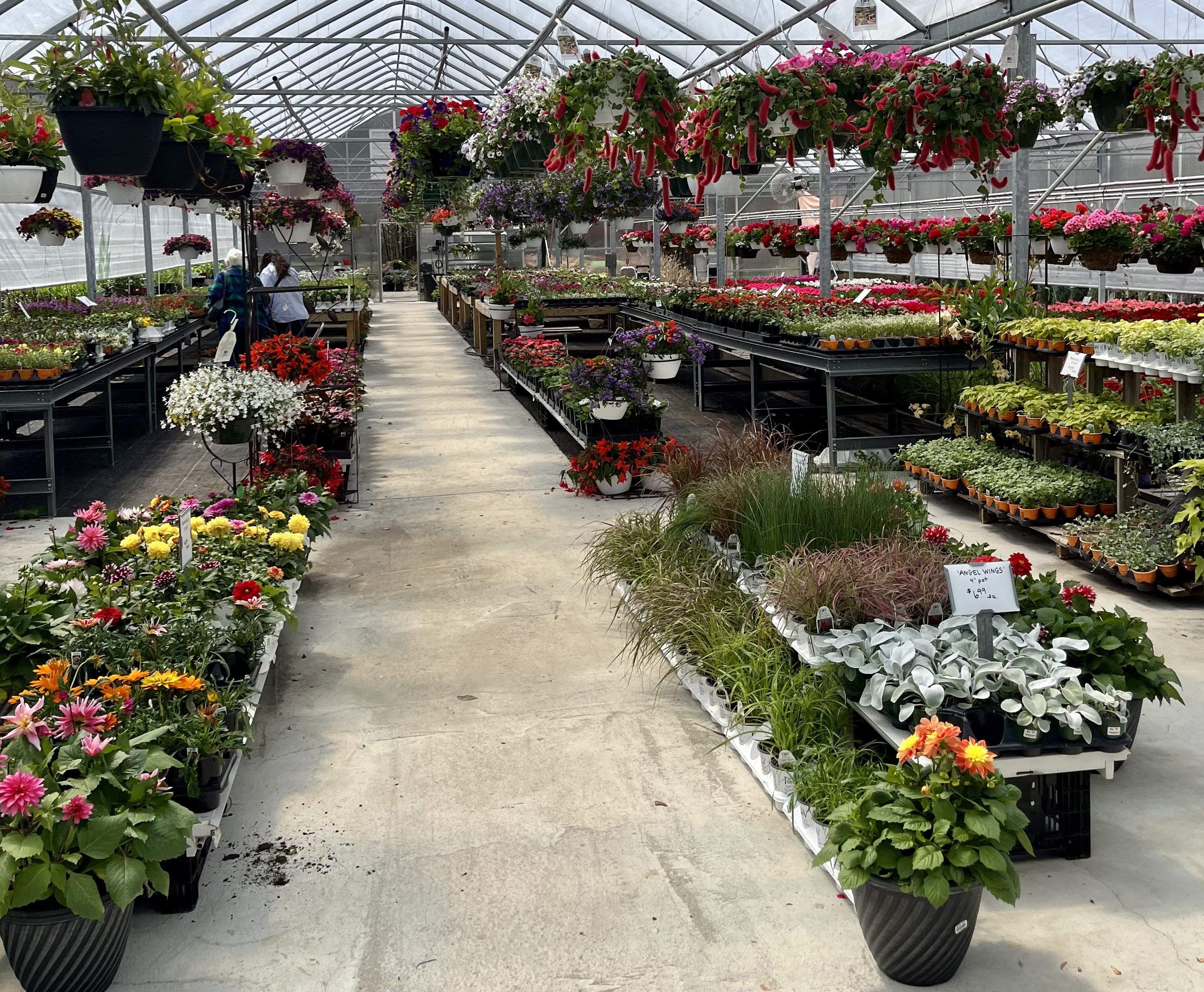 Snow To Summer: Making Sense Of Spring Agriculture
By Ross Boissoneau | May 14, 2022
With 95 degree temperatures arriving in Traverse City the past few days -- on the heels of snow flurries just nine days prior -- farmers and green thumbs are again facing an unpredictable northern Michigan spring.
"We have jumped right into summer," says Dr. Nikki Rothwell. Rothwell is the Michigan State University Extension Specialist and Northwest Michigan Horticultural Research Center Coordinator.
"Every spring we take photos of the cherry blossoms," says Isaiah Wunsch. He and his sister Adele own Wunsch Farm on Old Mission Peninsula, where they grow sweet cherries. "We were in full bloom ten days (earlier) last year."
"It's been a cool spring and pretty wet," adds Virginia Coulter of Old Mission Flowers. She says her early season flowers are doing well, and as long as there are no late-season freezes her U-Pick farm will offer its usual assortment of flowers.
Most don't think the back-and-forth temperatures will negatively impact any crops, even though the forecast for the coming week calls for highs back in the high 50s and 60s, as lows are not likely to dip below the low 40s ."Climatologically the average day of the last temperature below freezing is between May 15 and May 22," says Harold Dippman, a meteorologist with the National Weather Service in Gaylord. That is for Traverse City in particular, with other areas near Lake Michigan also benefiting from the moderating effect of the water.
Wunsch says despite spring's late arrival, things are looking favorable. "We had a mild winter, and no early warmups," he says. "There was a bit of frost damage in the region two or three weeks ago, but the risk of a big freeze is less (now)."
Rothwell agrees. "We had some minor damage from some cold nights a few weeks ago, but I think we can still set a nice crop in cherries," she says.
Jeanine Rubert, owner of Pine Hill Village Gardens in Traverse City, says she's seen a steady influx of customers. Nationally, gardening was among the many outdoor activities that experienced a boom with the onset of the pandemic. Rubert says that's still the case, though the details differ from year to year. Last April's warmer temperatures helped trigger early buying. This year, not so much. "This year's April was below, and the first week of May was chilly. All of a sudden we went from 50 to 80," she says. The sudden warmup has brought customers in.
However, she says it's wise to temper the enthusiasm. "We live in northern Michigan, so you've got to pump the brakes," she says, noting that last year there was a lot of freezing weather the latter part of May.
What's to come? Dippman says the seasonal outlook for the rest of May through July shows no strong signal for temperature above or below the average, and the same for precipitation. Of course, that's no guarantee: "Even if we get on a (temperature) roller coaster, it still could be average," he notes.
An average season with no peaks and valleys would be music to the ears of those whose livelihood depends on the fickle weather. "It's good growing conditions, but it (the cherry crop) is going to be a little later than average," says Wunsch. "We usually start harvest midway through Cherry Festival, this year it will be closer to the end."
Wunsch Farm also grows apples, and he says the crop so far looks good. "No news is good news," he says with a laugh.
A hopeful Rothwell concurs. "I am hoping for good crops this year. We have had short cherry crops for many years, and growers could use a nice steady year with no surprises," she says. "The apple crop is predicted to be pretty big in Michigan this year."
For those who can't wait to get out to the garden, Rubert suggests hardy plants such as salad greens are a safe bet right now. "Lettuces, kale, collard greens, broccoli. Hardier herbs might be okay, such as lavender and rosemary."
For those who favor flowers, Coulter suggests planting those that bloom at different times, so some will come on early, others later in summer. "I plant lots of different kinds, lots of varieties. Diversity leads to stability, especially in gardens. If it's a really hot summer, it's great for zinnias. If it's cool, lisianthus. Snapdragons are cool (tolerant), they grow fast and are early season."
One area Dippman says will likely not be as challenging as last year is eroding shorelines. The past couple years have seen water levels far above the norm, with wave action creating havoc. He says that won't likely be the case again this year, though the above-average precipitation in March and April helped keep current levels higher than the traditional norm. "Lake Michigan is two feet above average. We expect it to continue to be above average but not record-breaking," Dippman says.
Still, he warns that with the proper wind, current levels can be problematic. "Even with these levels we can still get impacts, especially with winds. Lakeshore flooding is possible."
Comment
North Bar, Modern Bird Set For Debuts Soon
Read More >>
Summer Employment Forecast: Will The Job Market Warm Back Up?
Read More >>
NMC To Sign New Articulation Agreement To Promote Construction Trades Education
Read More >>
DDA Teams Up With Traverse Connect For Potential Business Attraction Program
Read More >>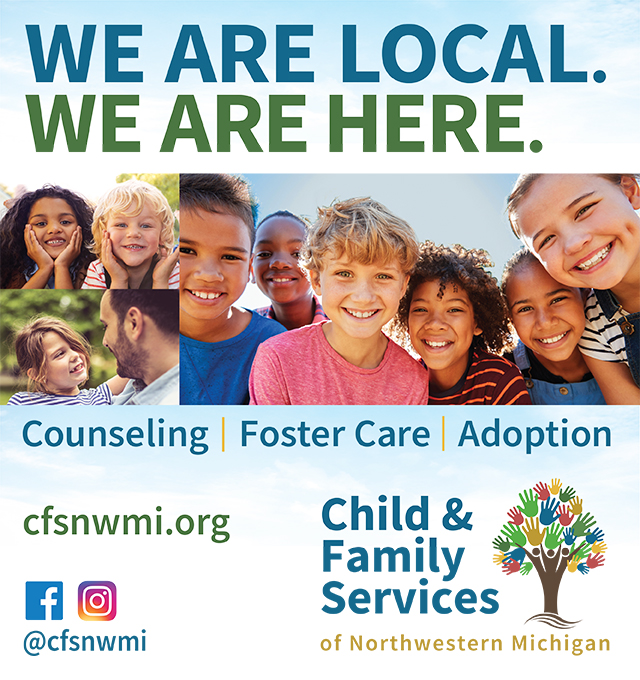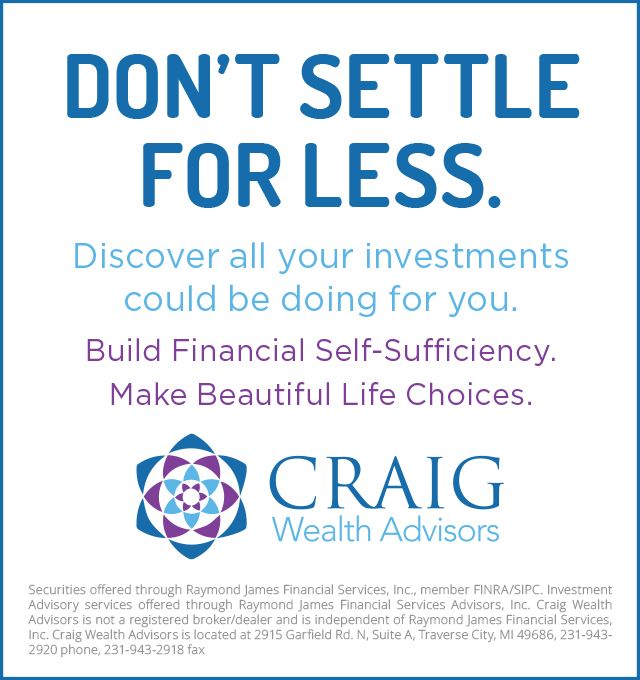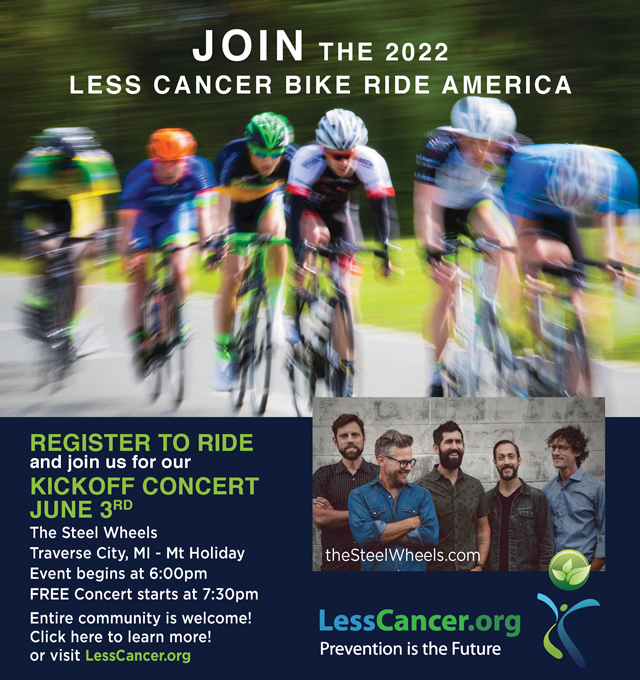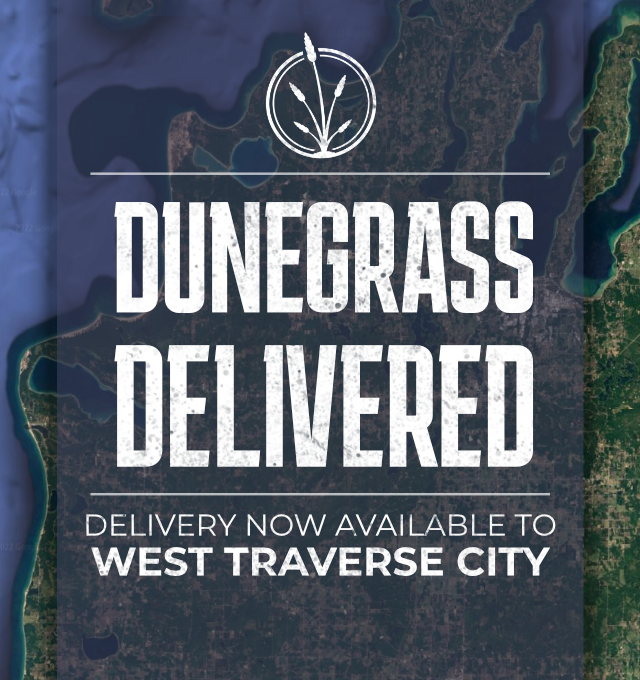 Montessori's Big Year
Read More >>
New Senior Living Facilities Are Under Construction In Traverse City; Can The Local Workforce Support Them?
Read More >>
The Dish Cafe Is Back On The Market
Read More >>
2022 Outstanding Educators Unveiled
Read More >>
City Commission Approves Recreational Marijuana Ordinance, Letter Of Understanding For Grandview Parkway Redesign
Read More >>
Local Home Sales Continue Drop, While Prices Continue To Climb
Read More >>
20 Years Later: The Village at Grand Traverse Commons
Read More >>
"Now Hiring" Showcases Jobs Across The Region
Read More >>
New Owners For West End Tavern, Paesano's Pizza; More Restaurant, Retail News
Read More >>
Traverse City Horse Shows Issues Statement Regarding Summer 2022 Season
Read More >>