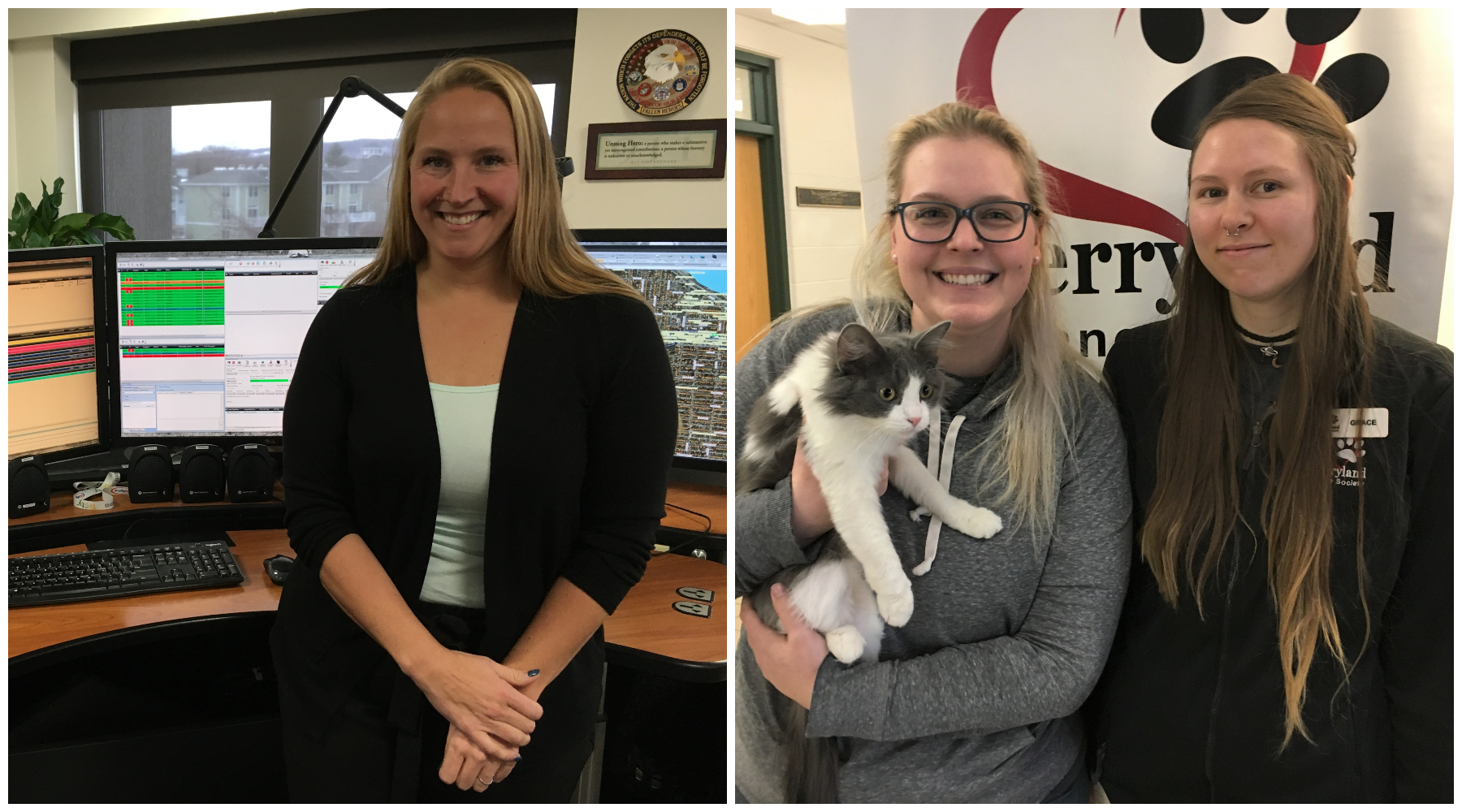 Snowstorm Humor And Pet Royalty: The Faces And Stories Behind Favorite Local Social Media Accounts
By Craig Manning | Feb. 13, 2020
Grand Traverse County 911 Central Dispatch answers the phone if you call 911. Cherryland Humane Society is Traverse City's nonprofit animal shelter. There's not much in common between the two organizations – except that they operate two of the most-liked, and most-shared social media pages in the area. So who are the people behind these accounts, and how has social media actually helped both forge stronger bonds with the community?
Leah Hornacek (pictured, left) is deputy director of Grand Traverse Central Dispatch and mastermind behind the Grand Traverse 911 Facebook page, which has built a reputation for its humorous, tongue-in-cheek content. Sure, today the page has more than 52,000 followers; but according to Hornacek, the page didn't always have its must-follow status among locals.
"Around 2012, we started messing around with the idea of having a Facebook page," she says. "Back then, not a lot of law enforcement agencies – and almost no central dispatches – had their own pages. We thought it would be a decent way to get information out to the public. At first, it was all just simple posts: 'This road is closed,' or stuff like that. Eventually, we started attaching pictures to posts, or we made little side comments or jokes...the goal was to add a human element to it, so the page wasn't so robotic."
Since then, Grand Traverse 911 has built its own mini hall-of-fame of extremely popular posts. In November, during one of the first snowstorms of the season, Hornacek reimagined the lyrics to the Fresh Prince of Bel-Air theme song as a warning about snowy weather and icy roads. The post earned 3,800 likes, 466 comments, and 3,400 shares. It's not the only Grand Traverse 911 to achieve that level of viral attention, either: Hornacek says posts inspired by other pop cultural touchpoints such as "Ice Ice Baby" and Top Gun have also been big hits. In April 2018, another post about icy weather – this one a jokey response to 911 calls asking for updates on road conditions – got shared so many times that it was seen by half a million people.
Not all the posts are jokes. Hornacek says it's important to balance the levity that drives Grand Traverse 911's highest-engagement posts with the fact that it is still a 911 emergency dispatch. Many of the posts on the Facebook account remain straightforward and purely informational, whether they're providing updates about local road closures or issuing emergency warnings (such as with the Grand Traverse Mall gun scare earlier this month). Still, Hornacek believes that Grand Traverse 911's reputation as a chuckle-worthy Facebook follow has helped Central Dispatch in many ways. She says fewer calls come in now for non-emergencies simply because people know to check the Facebook page. It's even helped drive appreciation for Central Dispatch employees.
"Before social media, there wasn't really a way to show our people that they are appreciated for the job that they do," Hornacek explains. "Now, we'll make these posts and people will say 'This made my day, we appreciate it; thank you for your service!' Our dispatchers are able to see that and know that they are appreciated."
Though Cherryland Humane Society has a smaller reach – about 14,500 Facebook followers – social media has played an equally crucial role for engagement. Over the past year and a half, Animal Welfare Manager Tia Thoms and Fund Development Specialist Grace Lambert have worked together to ramp up Cherryland's online presence. In 2019, a donor even arranged to have students from the Michigan State University marketing department consult on a social media marketing plan for the shelter. These efforts have had a serious impact: Lambert says Cherryland had almost 50 more pet adoptions in 2019 than in 2018, and was able to take in more animals as a result.
Thoms says there's a lot to post about on social media – ranging from fundraising or donation requests to events involving the Humane Society – but that she and Lambert try to make sure everything revolves around the animals. That might mean posting photos of cats and dogs who are at the shelter, or sharing weekly "Sunday Success Stories," which chronicle the post-adoption journeys of former Humane Society pets.
"We had a Valentine's Day promo last year where we took a photo of a dog named Shirley," Thoms tells The Ticker. "The picture that we posted on Facebook was what made her future family come visit her and apply to take her home the next week."
Other times, Cherryland's Facebook followers become invested in charting the stories of certain shelter animals. In July 2018, more than 40 cats and dogs were rescued from a hoarding situation in a Kingsley home and brought to Cherryland. The staff gave all the animals names like "Sir Duke" and "Lady Bernadette" and dubbed them the "Royalty" pets. Last July, a year on from the hoarding case rescue, Thoms and Lambert put together an entire "Royalty Week" on Facebook, sharing the stories of how the Royalty animals were acclimating to their new homes. Thoms says these updates get a "crazy" amount of engagement because people become attached to the animals they've seen online and want to know what happens to them.
And then there's Neko, a dog recently adopted after spending 165 days at Cherryland. "We posted his adoption picture, because we knew a lot of people had been following him because he was a long-term dog," Thoms says. The post earned more than 700 likes.
"I just love that we have this tool to reach the community," Thoms says. "Even if people say, 'Well I can't adopt,' they might decide to volunteer, or to donate, or to stop by and see the facility. It's getting more people to come in and see that we're not the usual sad animal shelter stereotype. We're a resource for the community and we love our animals."
Comment
Flooding Hits Munson/Commons, Closes Streets, Causes Sewage Release
Read More >>
Venture North, Traverse Connect Launch Resiliency Fund
Read More >>
Untreated Sewage Released Into Boardman River
Read More >>
National Cherry Festival Foundation Launches Virtual Run Series
Read More >>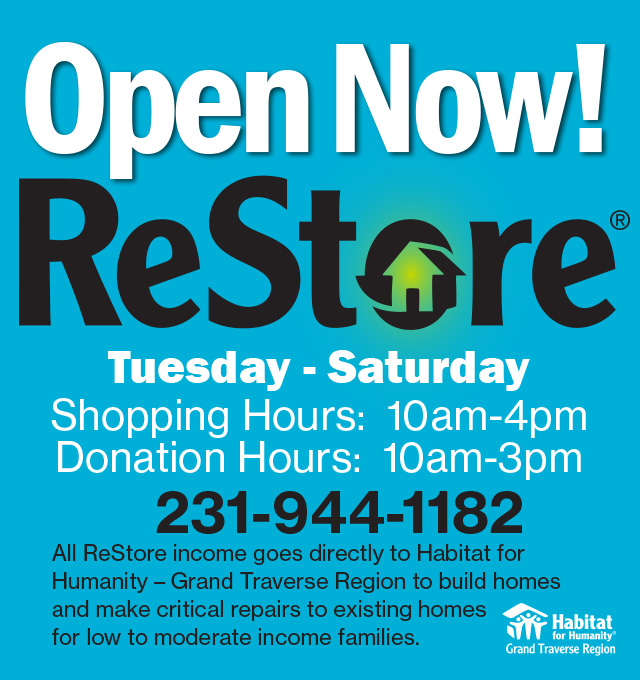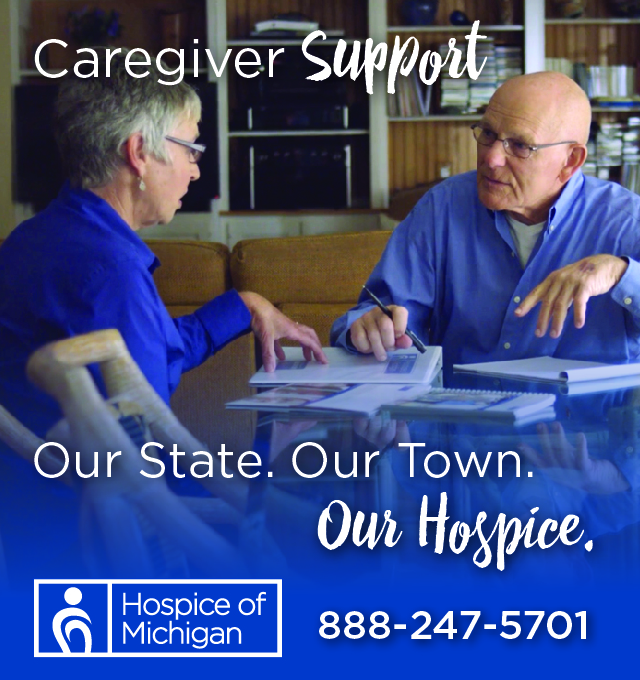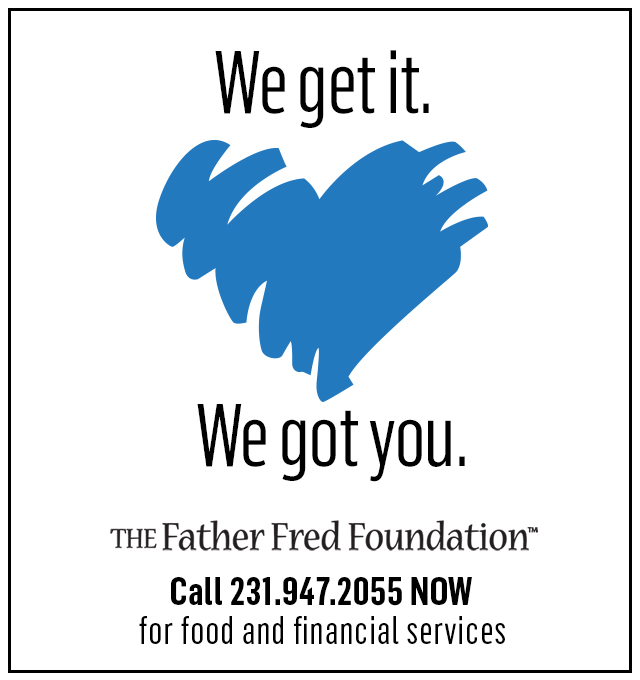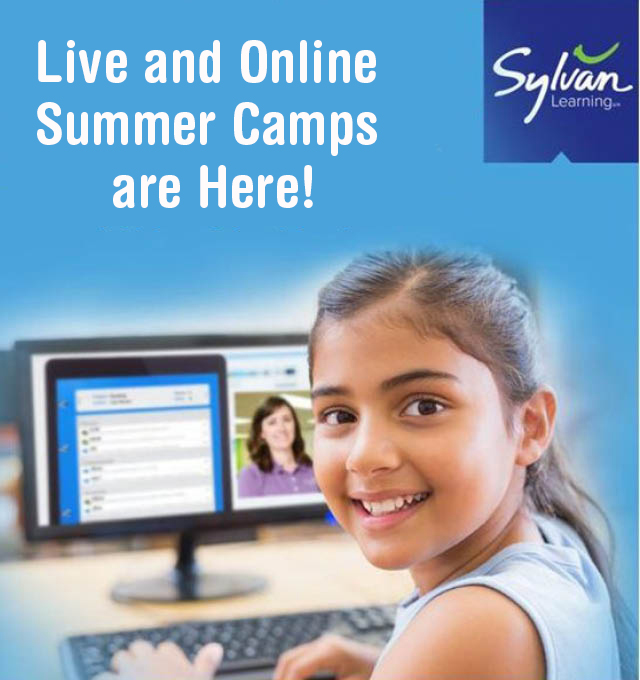 Pit Spitters To Host Virtual Opening Day Today
Read More >>
How Much Use Is Too Much For Boardman Valley Nature Preserve?
Read More >>
Back To Cubicles? Northern Michigan Offices Are Going To Look Different
Read More >>
911 Reports Slower Weekend Than Past Years, But With New Pandemic Calls
Read More >>
Four Big Questions About Traverse City's Upcoming Tourism Season
Read More >>
When Northern Michigan Bought Things With Traverse Dollars
Read More >>
How Big Was Traverse City's Big Weekend?
Read More >>
Meet The Fascinating People Of 2020
Read More >>
TCAPS Associate Superintendent Jame McCall To Retire
Read More >>
Turtle Creek, Leelanau Sands Casinos To Open
Read More >>