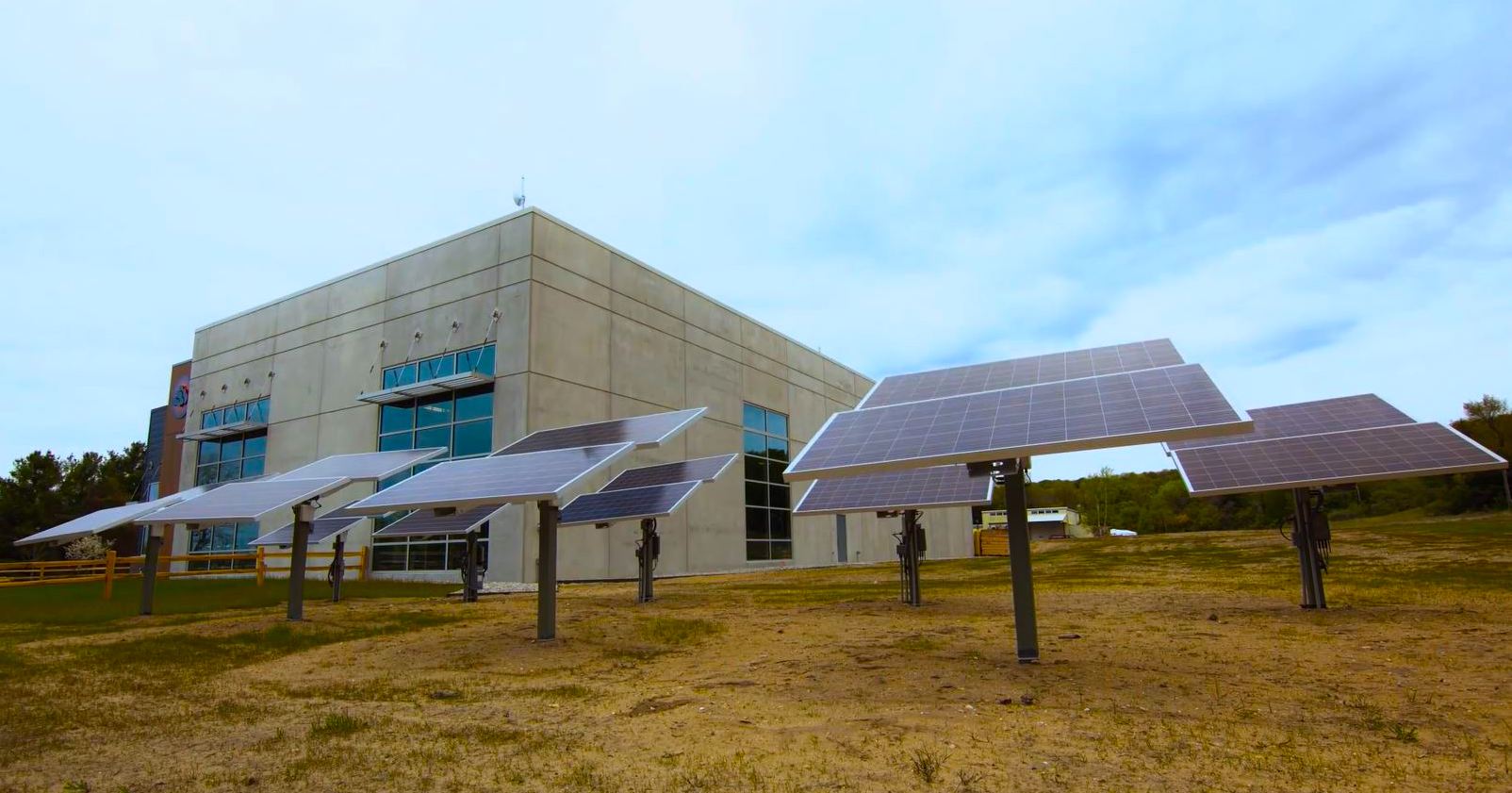 Solar's Time To Shine In Traverse City?
By Craig Manning | Jan. 9, 2021
A partnership between a pair of northern Michigan solar companies could mark the start of a new chapter for local renewable energy. While the two businesses – Traverse Solar and CBS Solar – hope their collaboration will bring about expansion throughout the Midwest and nationwide, their goals also include growing solar adoption in northern Michigan, bringing high-paying tech jobs to the region, and winning high-profile local solar deployment projects that have, until now, been mostly outsourced to non-local companies.
Traverse Solar is a Traverse City startup that designs and manufactures solar tracking systems. These technologies look like normal photovoltaic solar panels, but are designed in such a way that the panels "track" and follow the arc of the sun across the sky throughout the course of a day. Tracking helps a solar panel retain a more direct angle with the sun, which in turn improves power generation efficiency by approximately 30 percent.
CBS Solar, meanwhile, is a Copemish-based company that has been operating in the renewable energy space for more than 40 years. The business works with residential and commercial clients to help them adopt solar as a primary source of electricity. CBS Solar also has 20,000 square feet of manufacturing capacity at its facility in Copemish – a key factor in the new partnership with Traverse Solar.
According to Traverse Solar CEO Nathan Bildeaux, his business has spent the past several years "looking for a commercial partner" that could help ramp up production, marketing, sales, and installations. That search initially went broad, with Bildeaux talking with potential partners in California, Texas, Oklahoma, and Massachusetts before ultimately finding the ideal ally closer to home.
"Having a commercial partner like CBS is the launchpad that we need," Bildeaux tells The Ticker. "We are both invested in northern Michigan; we both want to see more jobs here and more business here. Combining our forces with this agreement is something that we think could be really big."
The three-year commercialization agreement will give CBS Solar shared ownership rights and exclusive manufacturing rights for Traverse Solar's proprietary four-panel tracker systems. CBS will also have exclusivity to market and sell Traverse Solar's technology throughout a nine-state region.
Both Bildeaux and Allan O'Shea – CEO for CBS Solar – have high hopes that the new partnership will help put northern Michigan on the map for renewable energy. That process could start locally, as the two companies have already been working to market their technology to commercial and residential customers in Traverse City and throughout the region. 2020 showed positive gains in those markets, particularly residential. Even with a nine-week pause due to spring COVID-19 shutdowns, CBS Solar posted 50 percent growth in 2020 compared to the previous year.
What's driving the growth? Where O'Shea says that homeowners in Michigan used to be skeptical about solar due to cost, size, aesthetics, and long cloudy winters, improvements in the technology and growing awareness about what's available on the market are bringing more residential customers to photovoltaic arrays. In particular, compact designs and bifacial panels – two sided photovoltaic panels that can make electricity even when it snows, by way of reflectivity – are recent innovations that have made solar more attractive for local customers.
Bildeaux says that Traverse Solar's small bifacial solar trackers can fit even onto small "postage stamp" lots in downtown Traverse City. "There's a lot of people [locally] who live on small little lots that don't have room for a [traditional] array," he explains. "And there's a lot of impact that can be made from helping those homeowners make a jump into renewables."
It's not just homeowners taking the leap into solar. Julie Quinn, a physician who co-owns the office building that houses Northwood Ob/Gyn on West Royal Drive, says she and her partners invested in having solar panels installed on the building last month. According to Quinn, who recently founded an organization called "Michigan Clinicians for Climate Change," healthcare systems tend to be "a sizable contributor to greenhouse gases."
"We at Northwood feel that we need to begin to address the healthcare system impact on climate change by being thoughtful about energy usage and waste recycling whenever possible," Quinn explains. "For us, a big step was to install solar panels, which will provide roughly 90 percent of our building's electricity needs. We'd like to see more offices do this – and ultimately, Munson Healthcare. The initial cost is fairly steep, but we will get 100 percent returns from lower electricity bills in 12-15 years. For us it was about being responsible healthcare providers more than the payback."
Bildeaux is optimistic that the partnership between Traverse Solar and CBS Solar will help create a "brain share of thought leadership in northern Michigan regarding renewable energy." Already, the City of Traverse City and Traverse City Light & Power have committed to major renewable energy goals. Bildeaux thinks having more of a renewable energy tech hub in Traverse City would not only help those goals succeed, but would also bring jobs to the area and provide a potentially sizable boost to the region's economy. So far, he says that most major local solar projects haven't actually involved local companies.
"Unfortunately, we've seen out-of-state companies come in – low bidders and no-bid contracts – and put in some pretty large arrays to service Traverse City's power needs," Bildeaux says. "[Allan and I] both feel very strongly that this business could and should stay local. Developing our relationship further, giving both of our companies the capability to address those large projects, will hopefully keep that business local, and it will drive jobs. Probably once a week, I get an email from someone that says, 'Are you guys looking to hire anybody? I want to move to Traverse City." People who are in the renewable energy industry want to be here. As we expand our product offering, as we do more research and development, there will be plenty of opportunity to do that."
Comment
Three-Campus Plan Comes Into Focus for County, City
Read More >>
Join Us For a Special Fall Recess Wednesday at Seven Hills on Old Mission!
Read More >>
Seven Fall Festivals and Celebrations Up North
Read More >>
City Updates: Commission Votes, Fish Survey, Senior Center Tree Project
Read More >>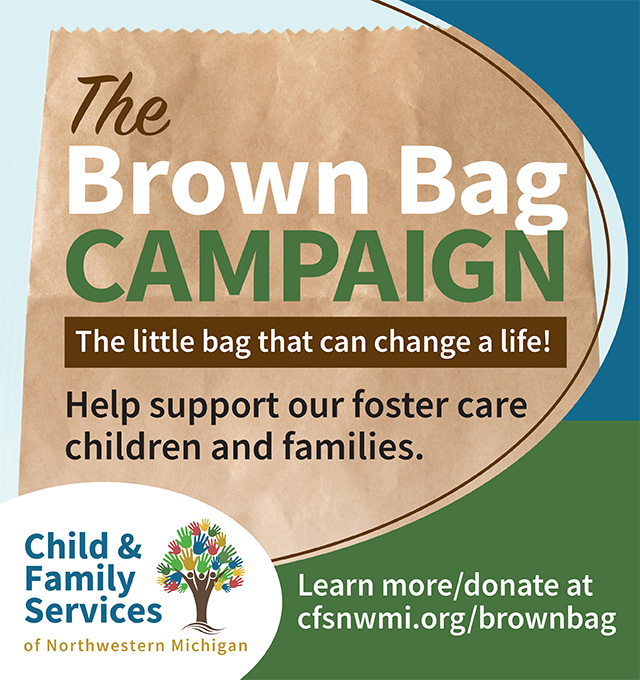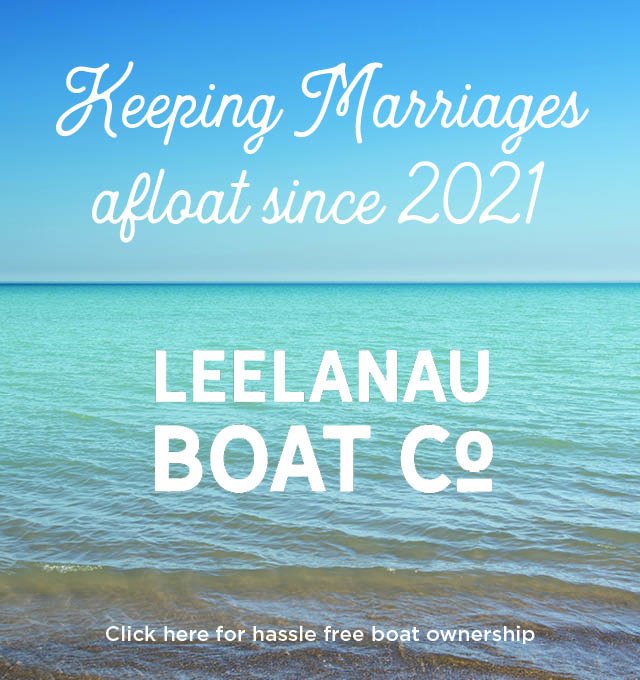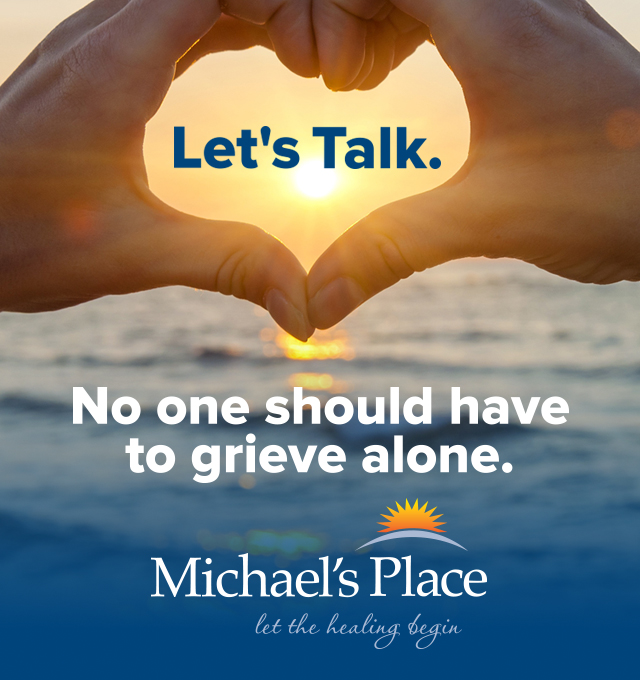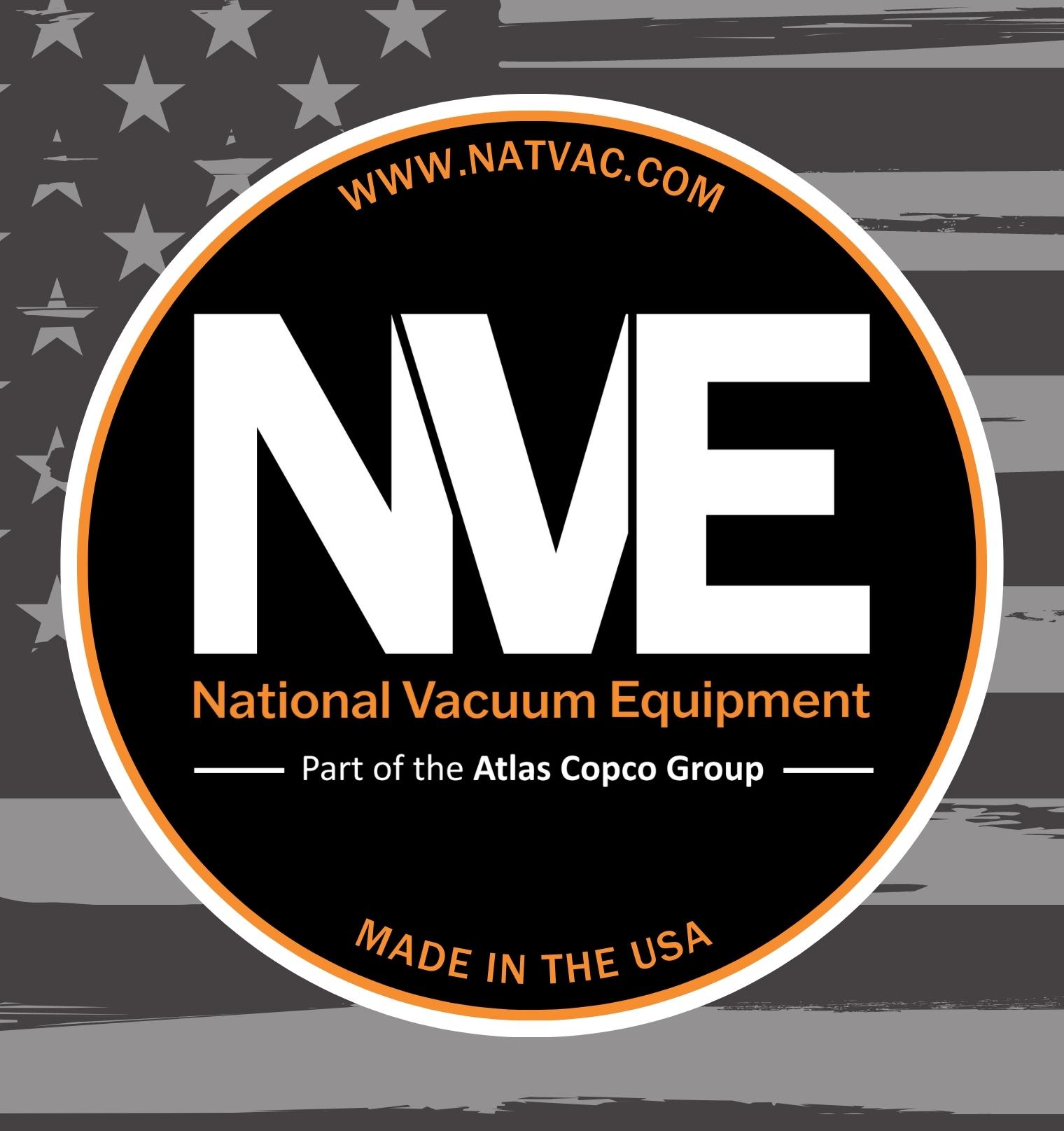 How A Local Car Dealership Added 'Free College' To Its List Of Employment Benefits
Read More >>
Affordable Housing, Mixed-Use Development Possible On Woodmere
Read More >>
Impact100 Traverse City Announces Latest Grant Recipients
Read More >>
Three Hundred Miles in 24 Hours
Read More >>
Building Peninsula Shores
Read More >>
GT County Commissioners Approve Peninsula Parks Funding, Remote Work Policy
Read More >>
Munson to Ramp Up Outpatient Efforts, Regionalize Inpatient Care
Read More >>
Man Arrested After Concerns Over Blair Township Threat
Read More >>
Join Us For Fall Recess Next Week at Seven Hills on Old Mission Peninsula!
Read More >>
Man Arrested After Standoff in Central Neighborhood
Read More >>