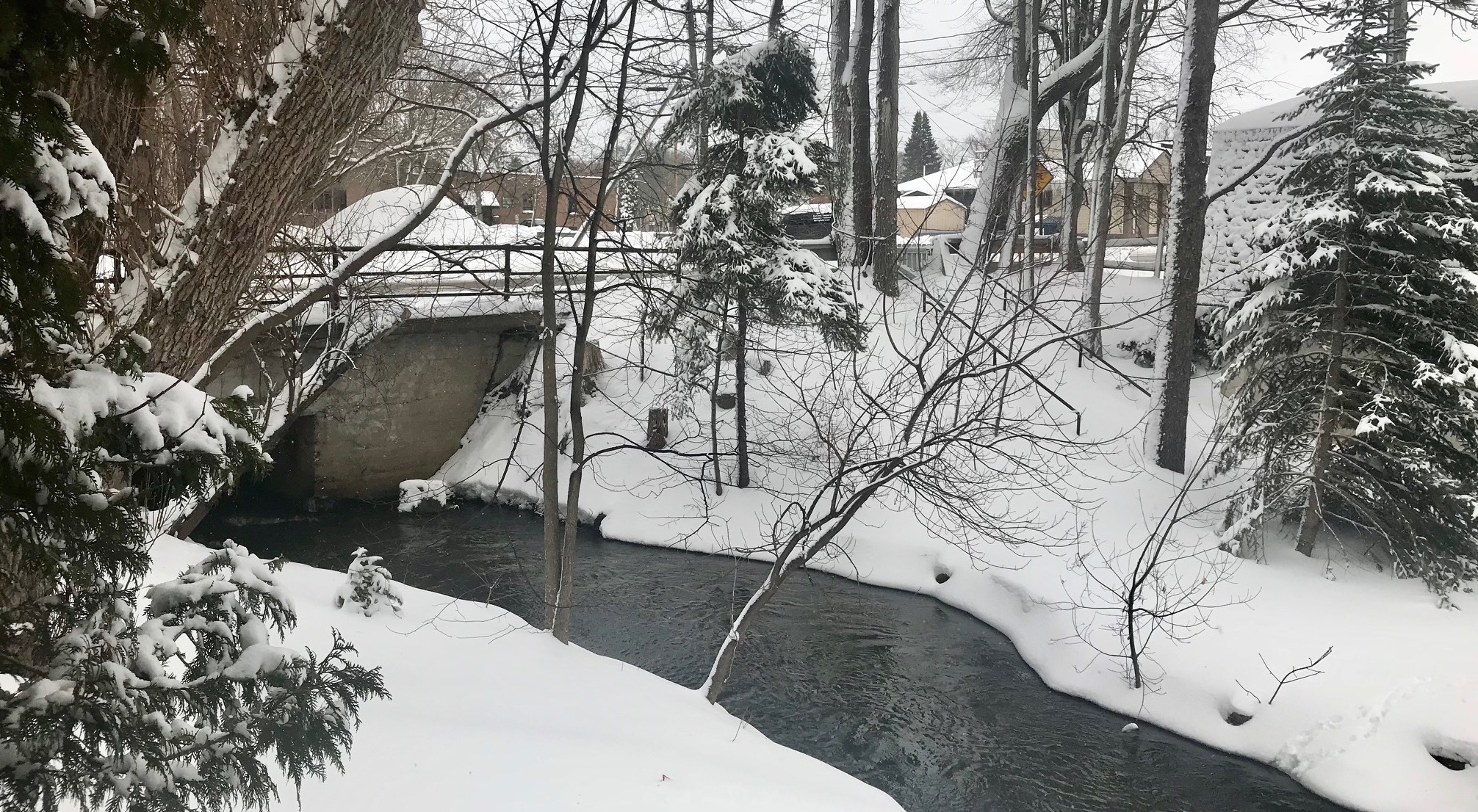 Spring Storm Keeps Authorities Busy
By Patrick Sullivan | April 17, 2018
A nasty spring blizzard forced most people off the roads in Grand Traverse County this weekend, keeping deputies busy handling assaults that occurred between people cooped up inside.
Deputies responded to 10 assault complaints over the weekend, although none of them resulted in serious injury. In one case, a 17-year-old attacked his dad after the older man complained that the teenager was being too rough with the refrigerator door handle; in another, a 43-year-old man assaulted his 46-year-old live-in girlfriend early Sunday morning after having too much to drink.
Capt. Christopher Clark of the Grand Traverse Sheriff's Office says the roads were unusually quiet over the weekend, though the traffic that was out ran into trouble – the department responded to 20 property damage crashes and helped out 25 motorists who got stuck between 7am Friday and 7am Monday.
In Leelanau County, deputies say the weather kept them busy over the weekend helping drivers who got stuck in ditches, responding to crashes, and conducting welfare checks on home-bound residents.
Things were quiet in Traverse City, where people stayed off the roads and did not get into car crashes, Traverse City Police Department Chief Jeff O'Brien says.
Police Searching For Gas Station Robbery Suspect
Read More >>
New Flashing Pedestrian Crossings Planned For Grandview Parkway
Read More >>
Leelanau Christian Neighbors, Samaritans' Closet Merge
Read More >>
GT Band Distributes More Than $873K To Local Organizations
Read More >>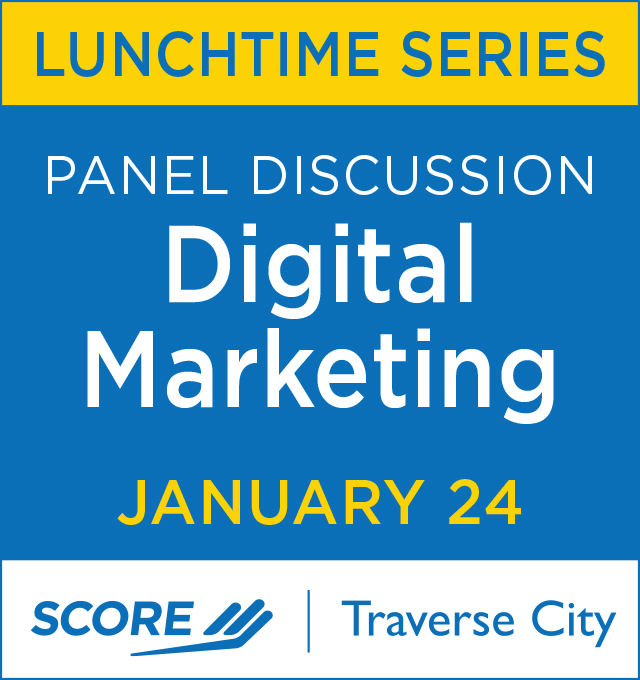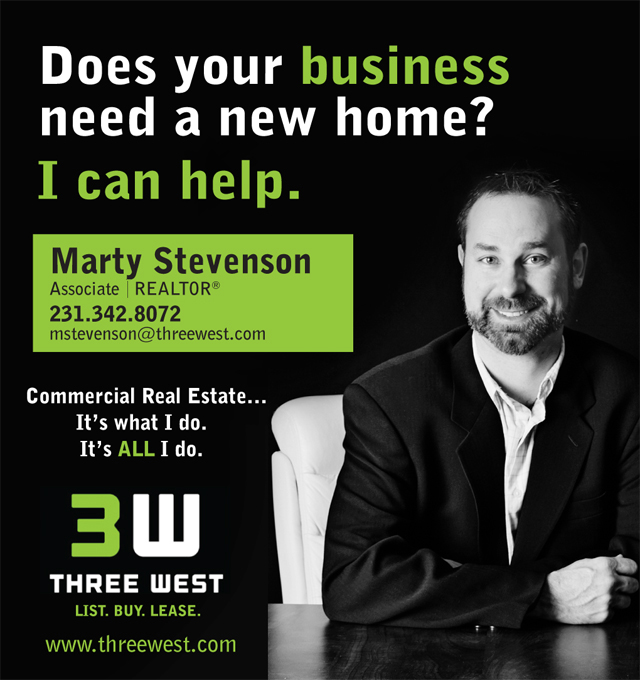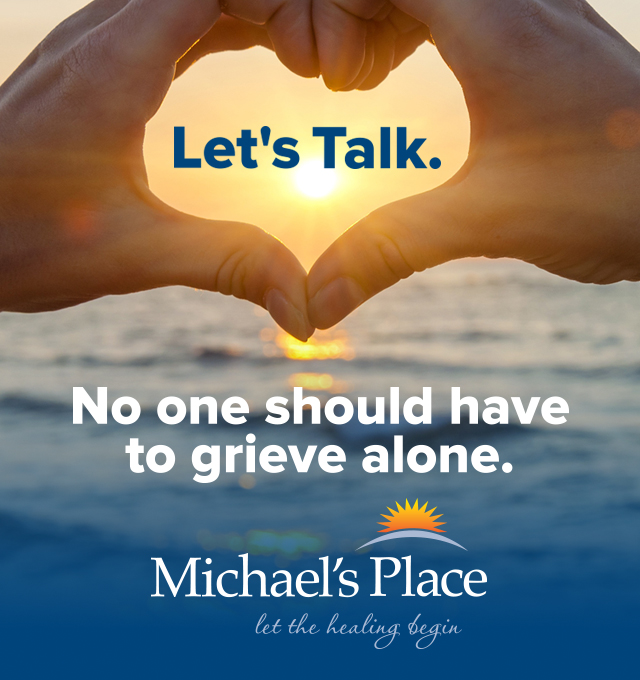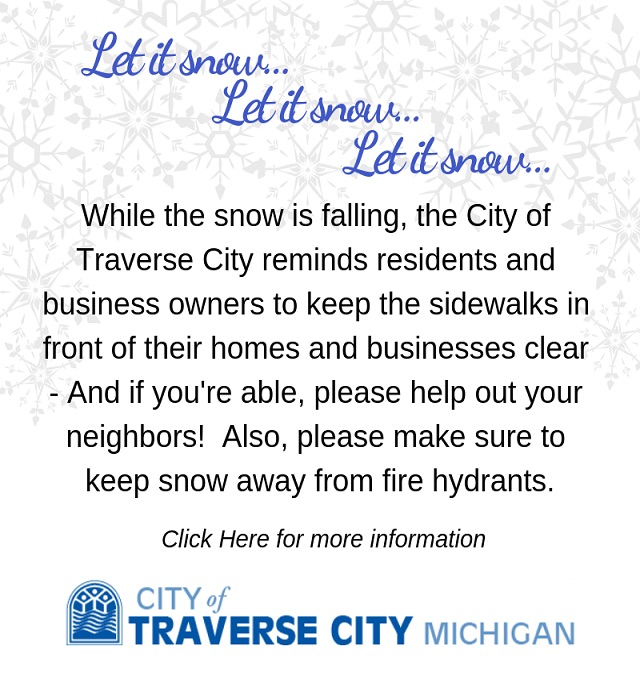 Is Traverse City Bucking A Nationwide Decline Of Bike Commuting?
Read More >>
County Commissioners Approve Prayer Policy
Read More >>
TC Planning Commission Eyes 2019 Projects, Priorities
Read More >>
Downtown TC Gift Certificate Sales Set New Record
Read More >>
Eight Charities Share $453,000 From Swingshift
Read More >>
Man Arrested For Throwing Snowballs
Read More >>
NMC Hires Firm For President Search
Read More >>
StoryCorps, Michael's Place To Partner On New Program Recording TC Memories
Read More >>
Corrections Officer Charged
Read More >>
Local Film And New Media Program Lands Statewide Acclaim
Read More >>