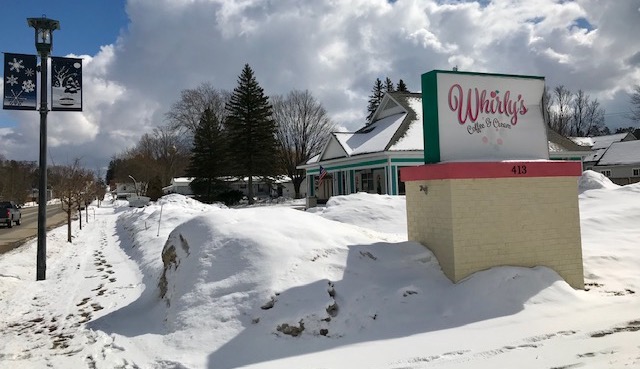 Taco Castle Opening In Kingsley, Downtown TC Changes, More Restaurant/Retail News
By Beth Milligan | March 18, 2019
A new taqueria is opening in Kingsley, several restaurant changes are coming to downtown Traverse City – including the overhaul of State Street Marketplace and the closure of a Union Street eatery – and more local businesses are on the move in The Ticker's latest look at restaurant and retail news.
Taco Castle
A new taqueria will serve up authentic Mexican, Brazilian, and Cuban fare in Kingsley starting April 1.
Husband-and-wife duo Sid Castillo and Raquel Silva are opening Taco Castle in the former Whirly's Coffee & Cream building at 413 West Main Street (pictured). According to Andy Caldwell of Southtown Property Management – which owns the building – "Whirly's is closing its doors at its current location, but plans to reboot the concept at a later date in a new location." The departure of Whirly's will allow Castillo and Silva to take over the space, which has 28 indoor seats and another 30 seats on an outdoor patio, plus a drive-thru and walk-up order window. The configuration will accommodate both dine-in and to-go customers, operating six days a week from 11am to 9pm (the eatery will be closed on Thursdays until summer, when it will operate seven days a week). The restaurant will not have a liquor license.
Castillo and Silva relocated to Michigan from Miami three years ago and both have restaurant experience. At Taco Castle, the duo plan to serve authentic Mexican tacos on house-made tortillas – including lengua, tripa, and al pastor tacos – plus traditional American tacos (ground beef, lettuce, and tomatoes). Other offerings will include burritos, nachos, taquitos, chimichangas, and fresh bowls with rice, beans, proteins, and house-made pico or salsa to provide a "healthier, lighter" option, according to Castillo. "We're trying to hit a price point where we want to be more economical," he says.
Taco Castle is one of several new businesses to open in Kingsley due to Southtown Property Management, an investment group that has purchased multiple buildings on the village's main roads of Brownson Avenue and West Main and offered incentives to entrepreneurs to open at the sites. Buildings housing K.I. Bar & Grill, the newly remodeled A. Papano's Pizza, K-FITness, the Kingsley Print Shop, Stag Dental, and Southtown Property Management's new offices are just some of the properties owned or managed by the group. "The whole goal is to help the value of our buildings and attract entrepreneurs," says Caldwell. "We can aggressively help businesses, whether it's with buildouts, lending, or giving tenants the first month free to entice them. We've got significant interest from people and are showing buildings on a weekly basis now."
Downtown Traverse City
Significant changes are coming to State Street Marketplace, which is undergoing a branding and business transition and will soon have new vendors in the space.
The property located across from the Park Place Hotel in downtown Traverse City will now go by the shortened name State Street Market, and is separating into two individual businesses with different ownership and management. Monkey Fist Brewing Company will now focus exclusively on distribution, while State Street Market will focus "on creating a downtown destination where our guests can eat, drink, and enjoy events," according to State Street Market Event Coordinator Stacia Sexton.
Current market tenants include The Market Bar – which will continue to serve Monkey Fist beer, among other offerings – as well as Midland Burger Company and Crepes & Co. The market is "in the process of undergoing interior renovations to achieve a renewed focus on hospitality, after which we will be opening our two newest businesses, TC BBQ and Grind Coffee," says Sexton. TC BBQ will be run by Jared Chappel – a recent first-prize winner in the Downtown Chili Cook-Off – and will feature smoked meats, classic sides, and original house-made sauces. David Sutherland will operate Grind Coffee, featuring locally crafted coffees and rotating guest roasters, house-made syrups, and "eclectic caffeinated concoctions." Handcrafted coffee cocktails will be added to the menu in the afternoons and evenings.
Around the corner from State Street Market, The Coin Slot owner Scott Pierson has expanded his classic arcade and taproom to add on the new Wizard Mode Pinball & Pizza Parlor at 346 East Front Street. The dedicated pinball room features a dozen machines, dining booths, and pizza by the slice or the pie. Pierson plans to offer special events include pinball tournaments, leagues, and learn-to-play sessions in the space. Chef Samuel Plamondon – formerly of 9 Bean Rows – is overseeing the pizza operations, as well as a new food truck called The Wing Truck opening soon in The Coin Slot parking lot that will serve fresh, local wings and hand-cut fries. Pierson says that in addition to the truck, The Coin Slot will offer new outdoor shaded seating this summer, outdoor beer service, and a performance stage for live music and DJs.
Also in downtown Traverse City, Blue Heron 2 has closed its doors at 408 South Union Street. The café's owners posted on Facebook Friday that the space had been sold to new ownership, though Blue Heron's Cadillac location will remain open. Shortly after the announcement, husband-and-wife duo Forrest and Nicole Moline announced on their own Facebook page that they are taking over the space, opening a new business called Forrest, A Food Studio. The "food-centric event space" will offer private events, cooking classes, pop-up dinners, guest chefs, seminars, team-building events, and beverage classes, according to the couple's post. Nicole Moline has a B.S. in dietetics and M.S. in nutrition, while Forrest Moline is a veteran of fine-dining restaurants including Michael Symon's Roast in Detroit and Lola in Cleveland.
At The Village at Grand Traverse Commons, Pleasanton Brick Oven Bakery has closed its doors for a remodeling project at 811 Cottage View Drive. The business, which offers wood-fired brick oven bread and treats including muffins, cookies, and tarts, will be closed through March 22, after which the bakery will reopen with a new "facelift," according to a company post.
Elk Rapids
A new coffee shop has opened its doors in Elk Rapids. After previously operating in State Street Market in Traverse City, Planetary Coffee owners Emily Wilensky and Erik Harms have moved to a new location at 135 Ames Street. The coffee shop is open six days a week, with the business closed on Mondays.
Also in Elk Rapids, the historic Town Club bar and restaurant has been demolished at 133 River Street in anticipation of a complete rebuild of the building. Planned renovations led to complications that prompted management to instead tear down the building and rebuild from the ground up. According to the restaurant's Facebook page, the owners plan to reopen the Town Club by this summer.
Comment
MDOT Adding Left-Turn Signals at US-31/Silver Lake Road This Week
Read More >>
Northern Michigan: A Distillery Destination
Read More >>
Water Projects, Early Voting, PILOT Policy on City Agenda
Read More >>
Nonprofit Needs, Criminal Minds, Land Scams, And More
Read More >>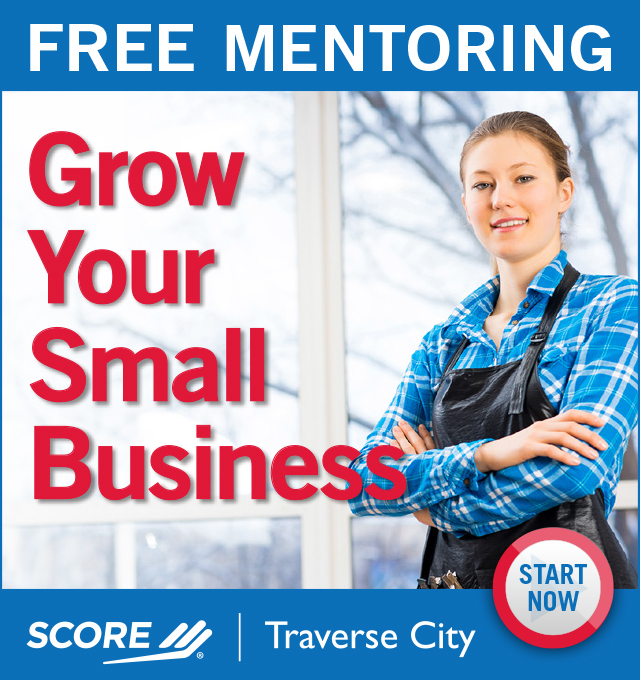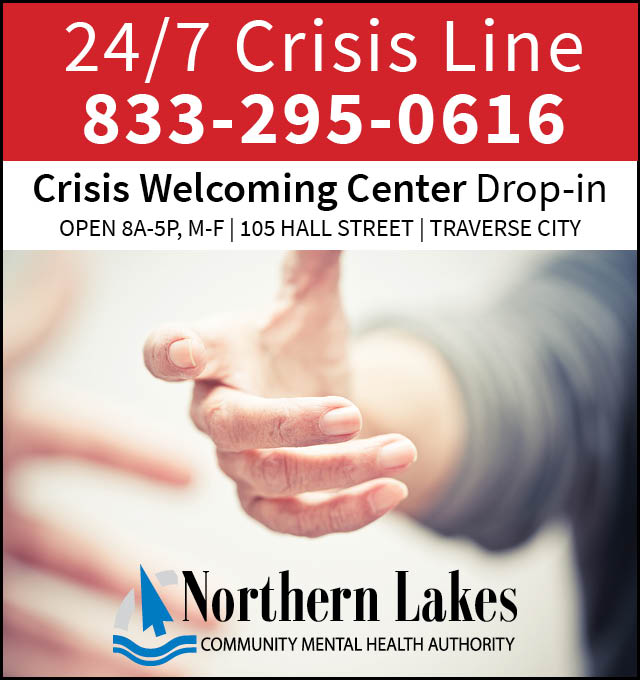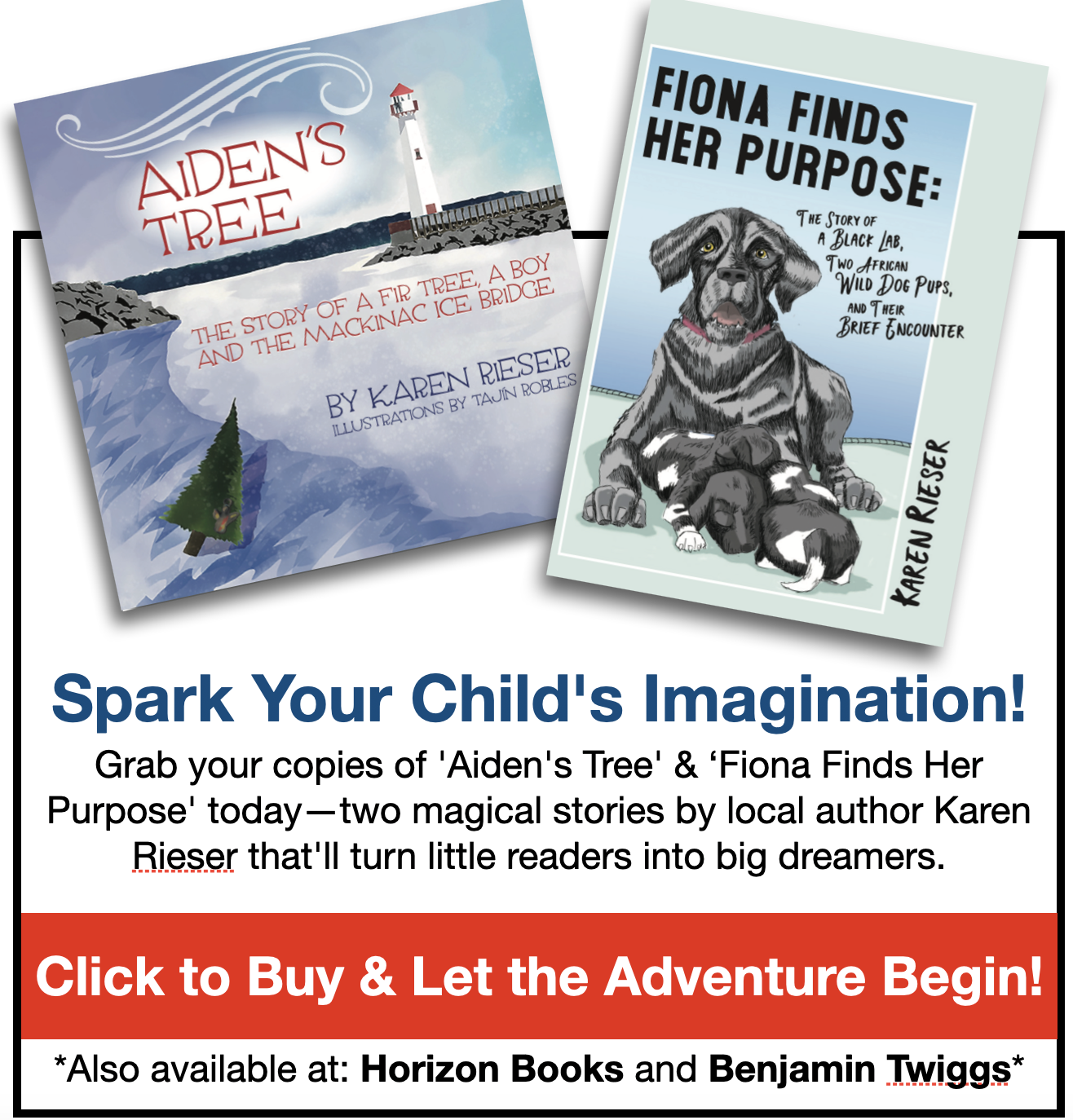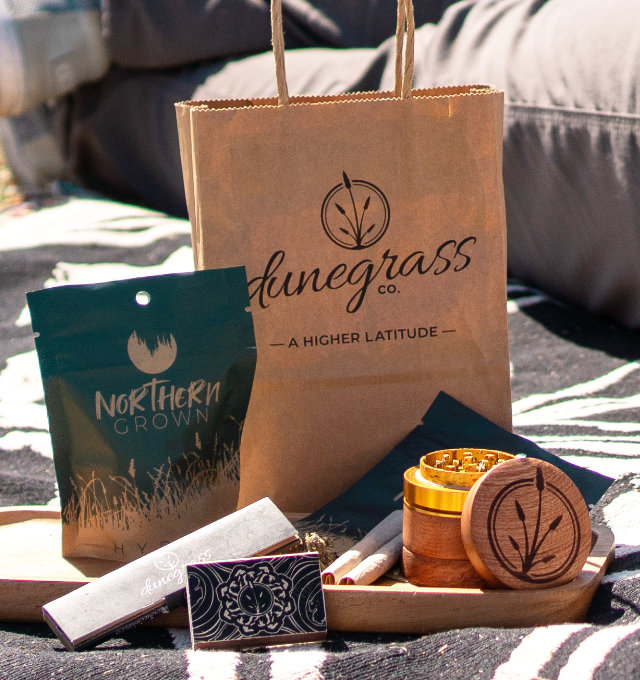 The (Many) New Faces Of Local Leadership
Read More >>
A Cut Above: Five Decades (And Counting) Behind the Chair
Read More >>
NMC Eyes Student Housing, More 'Vibrant' Main Campus As Part Of In-Progress Facilities Master Plan
Read More >>
Senior Living Facility, Housing Zoning on East Bay Agenda
Read More >>
Man Arrested with Open Container, Loaded Guns on Front Street
Read More >>
TC Man Arrested for Credit Card Fraud
Read More >>
Morsels Owner Arraigned
Read More >>
Join Us for a Holiday Recess at Delamar!
Read More >>
Walking, Biking Take the Spotlight as Communities Focus on Nonmotorized Plans
Read More >>
Changes Brewing at Downtown Food & Beverage Spots
Read More >>