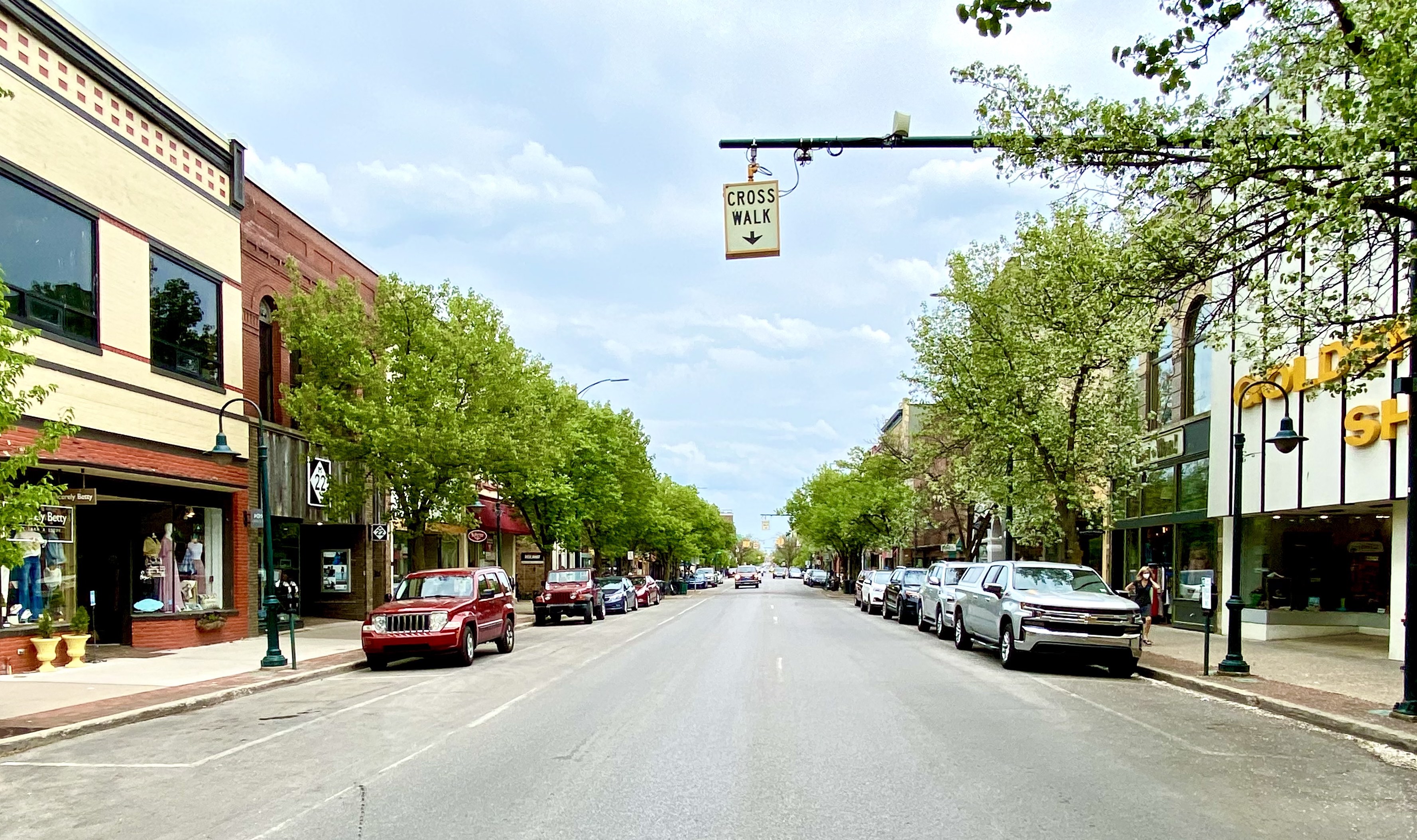 TC Planning Commissioners Support Allowing Schools Downtown; Hearings Set On Marijuana Testing Facility, Fourteenth Street Development
By Beth Milligan | Oct. 6, 2021
Traverse City planning commissioners voted 5-2 Tuesday to support allowing schools and colleges to operate in downtown Traverse City – an ordinance change that now goes to city commissioners for final approval and would allow The Children's House to relocate its junior high downtown if adopted. Planning commissioners also agreed Tuesday to schedule November 3 public hearings on a text amendment that would allow marijuana testing facilities to operate downtown and on a rezoning request that would allow a prominent former bank property on the corner of Division and Fourteenth streets to be redeveloped into a mixed-use retail and residential site.
Schools Downtown
Urban schools could soon be allowed in Traverse City's C-4 district – which encompasses most of the downtown core – after planning commissioners voted 5-2 Tuesday to forward a recommended ordinance change to city commissioners for approval. Multiple educational institutions have expressed interest in operating downtown, according to City Planning Director Shawn Winter, who said urban schools are common in other communities and that downtown's C-4 district is intended to accommodate a range of high-intensity uses that could easily include schools.
Meeting discussion Tuesday indicated that The Children's House hopes to relocate its junior high classes from the school's Long Lake Road campus into an upper floor of the 101 North Park building at the corner of Park and Front streets. The junior high program currently has 25 students enrolled. While the new ordinance would accommodate The Children's House's plans, planning commissioners included language specifying that schools won't be able to operate on the first floors of the 100, 200, and 300 blocks of Front Street to preserve those spaces for retail use. Traverse City Downtown Development Authority (DDA) CEO Jean Derenzy said her organization was otherwise supportive of having schools downtown, saying students and families add to a vibrant mix of an urban core and help support year-round traffic to local businesses.
Planning Commissioners Heather Shaw and Janet Fleshman opposed the ordinance change, citing concerns about traffic and parking as well as safety issues with younger students getting dropped off and picked up. "We've already got lots of congestion downtown," said Shaw. "We're just going to be adding more in." Fleshman said while college and university classes would fit with the "mixed-use" environment the city is trying to encourage, she had concerns about younger students trying to navigate pick-ups and drop-offs in crowded areas like Front Street. However, City Commissioner Christie Minervini – who sits on the planning commission and owns a retail store at The Village at Grand Traverse Commons – noted morning drop-offs would take place before retail stores are open and that pick-ups would take place in what is a traditionally slow retail window in mid-to-late afternoon.
"I'm not concerned at all about additional traffic or congestion downtown," Minervini said, adding that she was particularly supportive of encouraging other uses following numerous office closures due to the pandemic. Minervini said having a variety of elements – including schools – in areas like the Commons or downtown "are really what make a neighborhood."
Numerous parents and students from The Children's House as well as leaders from Traverse Connect, Hagerty, and The Workshop Brewing Company were among those who wrote to planning commissioners supporting the ordinance change. If the proposal is approved by city commissioners, schools, universities, and colleges would be allowed as a use by right in C-4.
Marijuana Testing Downtown
Along with schools, other changes could also be coming to the C-4 district downtown. Planning commissioners agreed Tuesday to hold a November 3 public hearing on a request from marijuana testing facility Cambium Analytica to allow cannabis safety compliance facilities in C-4. The company is outgrowing its space at 1230 Woodmere Avenue and hopes to expand its offices on the upper floors of 102 West Front Street – the building that houses Fifth Third Bank near the corner of Front and Union. Cambium Analytica President George Powell told planning commissioners the company hopes to expand the building's footprint to the adjacent empty lot next to the Traverse City Record-Eagle to offer more office space, along with underground parking for employees.
While testing facilities are restricted to industrial districts in Traverse City right now, Winter said that was primarily due to safety compliance being a new industry that was not well understood when regulations were first written. He said testing facilities are more "more akin to an office space with a science lab" than an industrial use, noting such facilities are typically highly scientific and austere environments that don't keep large amounts of marijuana or cash on-site or produce odors or noise. Powell said his company offers well-paying, year-round jobs to scientists with advanced degrees, including numerous Traverse City natives.
Planning commissioners said they largely agreed with Winter's analysis that such labs could "provide the opportunity to replace office workers downtown that now have different work arrangements as a result of the COVID-19 pandemic," with Powell adding that many of his company's positions are required to be on-site. As with schools, planning commissioners will decide at the November 3 public hearing whether the proposed text amendment change should prohibit testing facilities from occupying the first floors of the 100, 200, and 300 blocks of Front Street to preserve those spaces for retail use.
Fourteenth Street Redevelopment
A prominent property on the corner of Division and Fourteenth Street that used to host a Fifth-Third Bank but has long sat vacant could be slated for new development. Planning commissioners agreed Tuesday to schedule a November 3 public hearing on a request from owner Richard Weaver to rezone the site from C-1 (Office Service District) to C-2 (Neighborhood Center District), a change that would most notably allow retail uses on the site, which are currently prohibited.
Winter said the property – including its nearly 4,000 square-foot building – was "very underutilized" given its location and that Weaver had shared "impressive" plans with city staff to build a mixed-use development containing a first-floor retail center and upper-story residential housing. Weaver would also maintain existing office space on the site that was recently renovated, according to the plans. The development would not have any driveways onto Division or Fourteenth – an initial concern of some planning commissioners given the major intersection nearby – but instead would offer vehicle access from Griffin Street.
Minervini said Weaver's stated plans to locate the building up near the road and put surface parking toward the back of the site would be a "huge improvement" over its current state, saying she hoped to see the corner become "more attractive and activated" than it is now. Planning Commission Chair David Hassing also thought a retail center could help provide a welcoming and safe transitional space for pedestrians and cyclists traversing the busy corridor around Division and Fourteenth. "There's so much traffic going by it's a real opportunity to have (retail) visibility, but also to activate it for pedestrians," he said.
Comment
Impact100 Traverse City Announces Latest Grant Recipients
Read More >>
Three Hundred Miles in 24 Hours
Read More >>
Munson to Ramp Up Outpatient Efforts, Regionalize Inpatient Care
Read More >>
Man Arrested After Concerns Over Blair Township Threat
Read More >>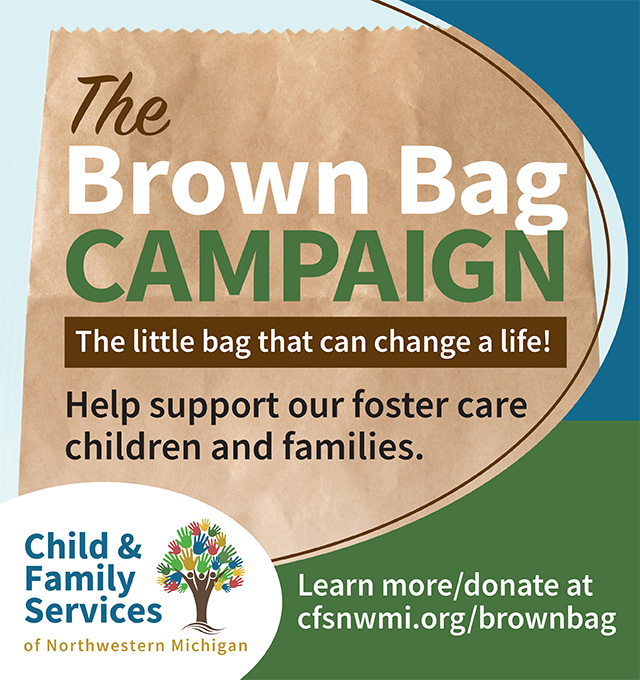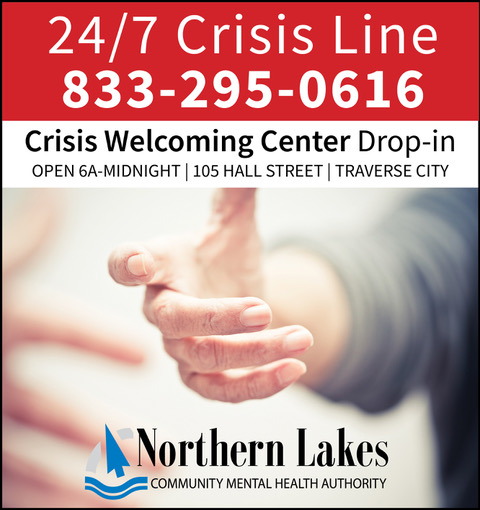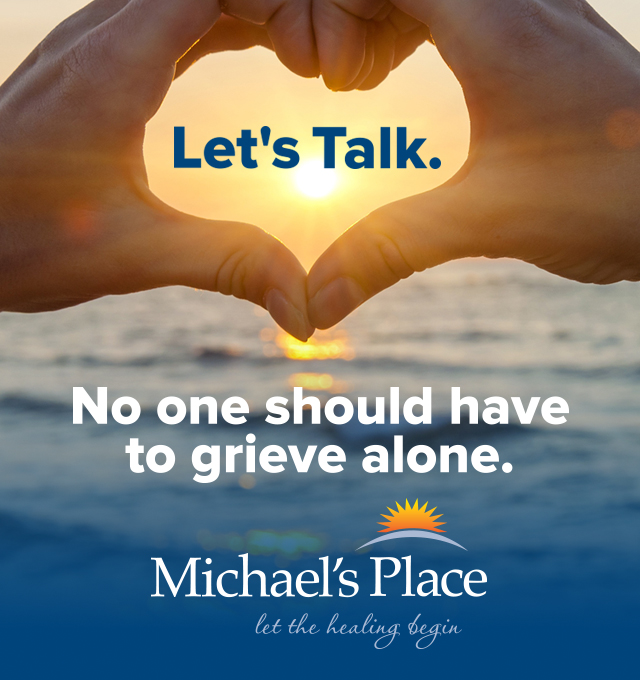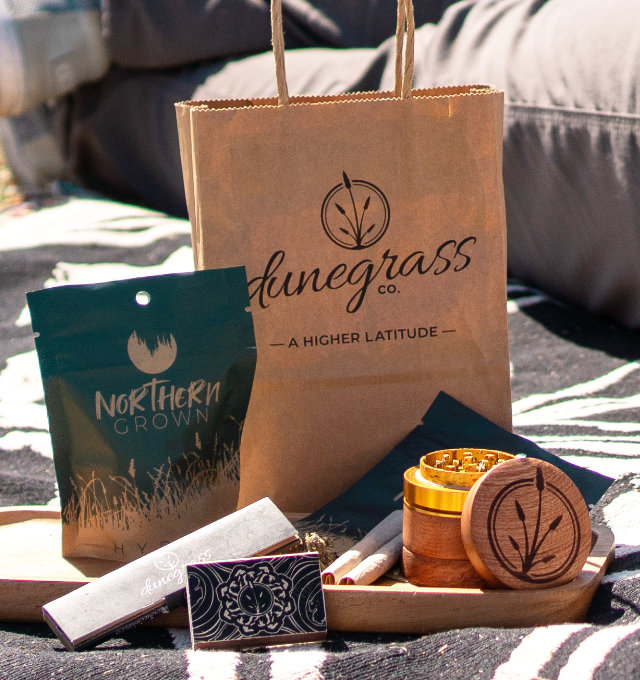 Man Arrested After Standoff in Central Neighborhood
Read More >>
Building Peninsula Shores
Read More >>
GT County Commissioners Approve Peninsula Parks Funding, Remote Work Policy
Read More >>
Join Us For Fall Recess Next Week at Seven Hills on Old Mission Peninsula!
Read More >>
Local NMC Students Traveled To Morocco Earthquake Epicenter Months Before Disaster Struck
Read More >>
TC Curling Center Sweeps Past Expectations
Read More >>
Commissioners to Offer City Manager Position to Vogel
Read More >>
From Frenzy to Focus: Northern Michigan's Fall Real Estate Update
Read More >>
Senior Services Take the Spotlight
Read More >>
Grand Traverse State Bank To Be Traverse City's Newest Bank
Read More >>