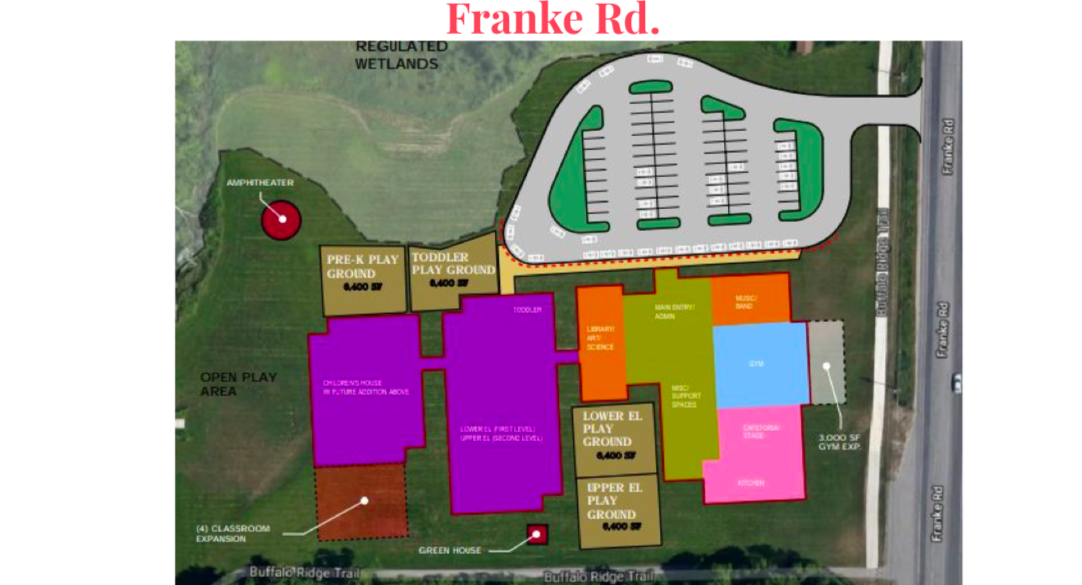 TCAPS Board To Vote Tonight On Moving Montessori School To Franke Road
By Beth Milligan | Feb. 10, 2020
Traverse City Area Public Schools (TCAPS) board members will vote tonight on moving the district's Montessori school from Oak Street to Franke Road, with a brand-new school slated to be built on district property near TC West Middle School in Garfield Township. Multiple TCAPS board members, administrators, and faculty have expressed support for the move – though some parents are unhappy about relocating the school out of the city and a perceived lack of communication about the process.
TCAPS officials have spent over a year finalizing plans to build a new $16 million Montessori school to replace the current aging facility at Glenn Loomis. Chief among the district's priorities have been finding the right location and design to accommodate Montessori learning for up to 550 students. The Montessori curriculum emphasizes self-directed activity, hands-on learning, and collaborative education; district leaders envision an estimated 70,000 square-foot building featuring nearly two dozen large classrooms, science labs, work and play areas, kitchen equipment, and music, art, and language rooms.
During an early 2019 visioning process, nearly all stakeholders agreed that keeping the school in town was the preferred outcome. TCAPS had two options: tear down the existing Glenn Loomis building and construct a new facility over the same footprint, or build a new school elsewhere on the property, such as by Fourteenth Street. The district ruled out the first option, as it would require students to move to a different school while construction was underway; staff also wanted to keep the Glenn Loomis building available to house Central Grade students in the future when that school is reconstructed. Building on Fourteenth Street initially appeared promising, but hit a wall in September when city staff rejected a TCAPS request to vacate Griffin Street to accommodate construction. Staff cited Griffin Street's importance as a utility corridor and public right-of-way for neighborhood and business access, as well as the site of a planned future TART Trail extension.
Months-long halting conversations between TCAPS and the city around possible compromises – such as a partial vacation of Griffin street – finally petered out last week, when district officials determined the best option was to move the school to Franke Road. Though a memo from City Manager Marty Colburn emphasized the city wanted to keep the Montessori school in city limits and was willing to take potential compromises to city commissioners for consideration, TCAPS Associate Superintendent of Finance & Operations Christine Thomas-Hill says administrators couldn't see any options that would fulfill the city's parameters and also meet student safety and Montessori design standards.
"The city said we could put two more compromises forward, but we didn't want to compromise student safety," says Thomas-Hill, citing the need for school driveways, parking lots, and drop-off/pick-up areas near Fourteenth Street that conflicted with the city's master plan for the corridor. "We didn't have two more compromises to bring forward to the city commission...we tried as best as we could to (keep the school in town), but we had several barriers to honoring the Montessori philosophy for the school there."
A task force charged with recommending a final location for the school – comprised of TCAPS board members Erica Moon Mohr, Pam Forton, and Jeff Leonhardt – unanimously agreed last week with Interim Superintendent Jim Pavelka's recommendation to build the school on Franke Road. The full TCAPS board will vote on the proposal tonight (Monday) at 6pm at the TCAPS administration building. Though initially supportive of keeping the school in the city, Montessori Principal Lisa VanLoo says she now believes "Franke is the location that will be able to meet our needs."
"Thirlby would've been everyone's preference, but digging in there, there were so many complications and challenges with it," VanLoo says. "At Franke, we can have more green space. At that location, we can provide something we couldn't in the city, which is an outdoor amphitheater to provide outdoor classroom instruction."
Project documents show the Franke site can provide 6,500 square feet of garden space, 25,000 square feet of playground areas, 35,000 square feet of open play fields, up to 1,200 square-foot classrooms, and access to the nearby Grand Traverse Commons, Buffalo Ridge Trail, Kids Creek, and Grand Traverse Bay YMCA. VanLoo says without a litany of space restrictions, the district has the rare opportunity to build an ideal school specifically designed for Montessori learning. Most other public Montessori schools in the state are located in traditional school buildings that have been retrofitted to try and fit the Montessori curriculum, she says.
While staff are supportive of the move, VanLoo acknowledges she's heard "mixed" reactions from parents about the Franke site. Only an estimated 10-15 percent of students walk to Montessori now, but those families will face a more significant challenge in accessing Franke. "For students walking and biking to school, the parents' concern is crossing Division," VanLoo says. Montessori's curriculum also places a heavy emphasis on field trips and outdoor walks, such as to Crooked Tree Arts Center, downtown Traverse City, and the Boardman River fish weir. Accessing those locations could now require busing – an inconvenience VanLoo says will be offset by increased surrounding natural amenities at Franke. "It's going to require a little bit of adaptation of what our curriculum walks look like, but I don't see it limiting students' ability to access outside or field trips," she says.
Whitney Waara is the parent of three Montessori students in the sixth, fourth, and kindergarten classes. She expresses concerns about decreased pedestrian and cycling access at Franke, as well as more vehicles "adding to the traffic cycle at West Middle School." She also questions the district's rush to make an official decision about Franke without exhausting all options with the city for Griffin and Fourteenth streets. After last year's initial visioning session, Waara says, district communications with parents went "radio silent" – leaving many in the dark about the direction the decision-making process was taking.
"We've been struggling to keep up with where things are or how we could get involved," she says. "They didn't invite us into the conversations about Griffin Street, or ask for our help or input. There wasn't a lot of creative thinking or trying to come up with alternatives." If parents had been better mobilized, Waara says, they could have reached out en masse to city staff and commissioners to encourage finding a compromise. "Now we're being forced into a decision, and we didn't have an opportunity to understand it better," she says. "It feels like the process was broken."
Should TCAPS board members approve the proposal tonight, Thomas-Hill says the district will move immediately into schematic design and engineering. The project would go out to bid next February, with construction starting in April 2021. The school would be finished by July 2022, allowing students to start the 2022-2023 school year in the new facility. As for what will happen to Glenn Loomis once it's vacated? Thomas-Hill says that after serving as a back-up for Central Grade's reconstruction, the building's options are "wide open" – including the possibility of TCAPS and the city ultimately partnering together again.
"We've had conversations with the city about the need for child care," Thomas-Hill says. "I think there are a lot of opportunities to do something for the neighborhood there."
Pictured: Conceptual rendering of a school design option for Franke Road
Comment
A Cut Above: Five Decades (And Counting) Behind the Chair
Read More >>
NMC Eyes Student Housing, More 'Vibrant' Main Campus As Part Of In-Progress Facilities Master Plan
Read More >>
Senior Living Facility, Housing Zoning on East Bay Agenda
Read More >>
Morsels Owner Arraigned
Read More >>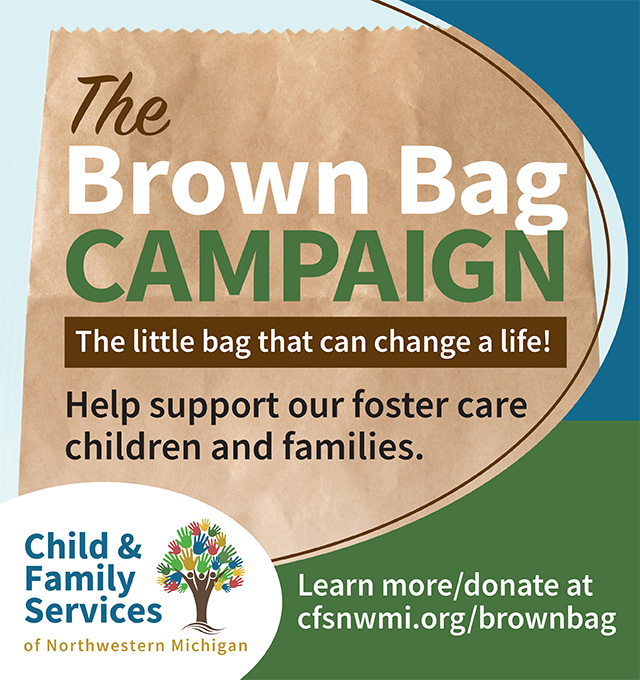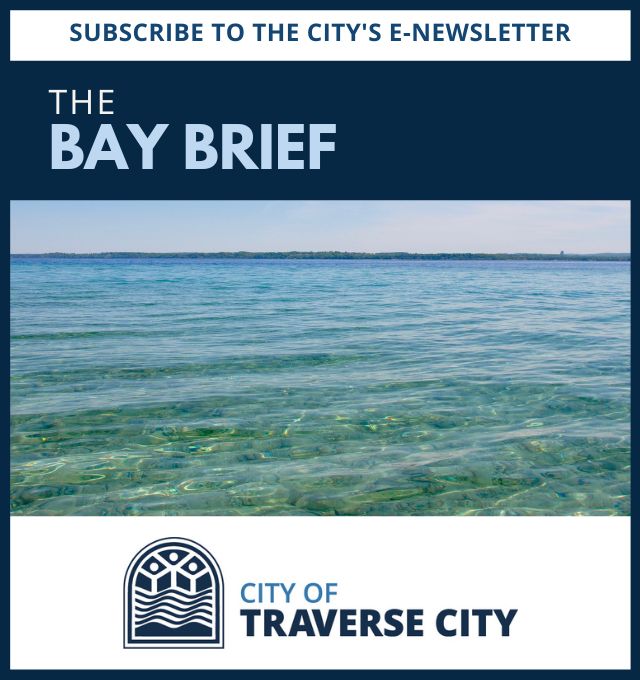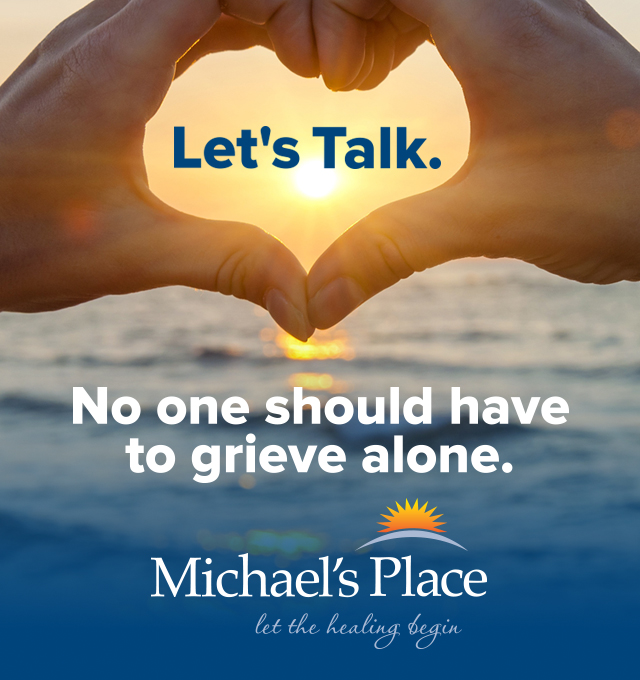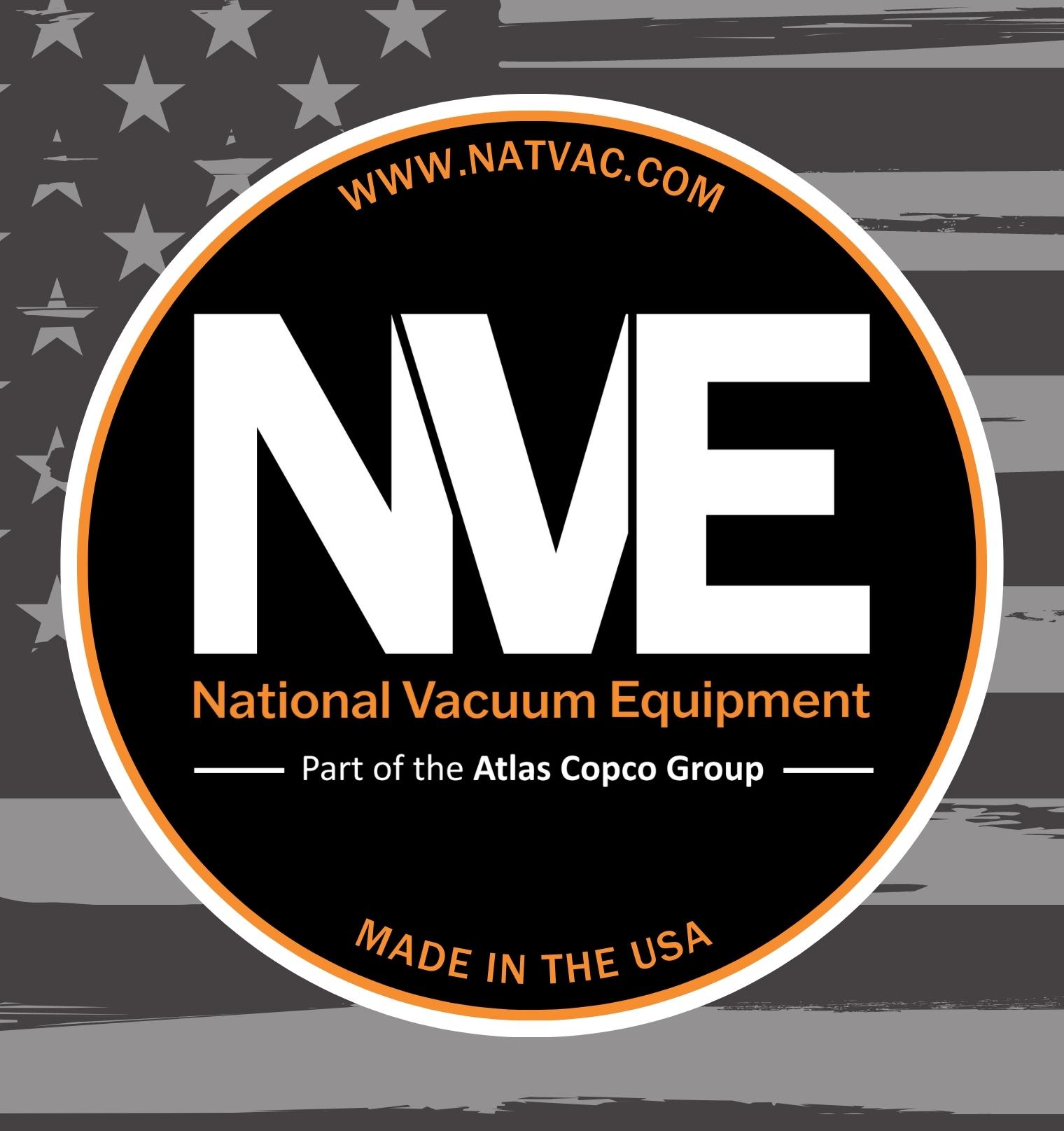 Join Us for a Holiday Recess at Delamar!
Read More >>
Changes Brewing at Downtown Food & Beverage Spots
Read More >>
Man Arrested with Open Container, Loaded Guns on Front Street
Read More >>
TC Man Arrested for Credit Card Fraud
Read More >>
Road Commission Approves Roundabout Construction at Potter/Garfield/Hoch; Work to Start in Spring
Read More >>
Hickory Hills Becomes First Homologated Course in Lower Peninsula
Read More >>
Walking, Biking Take the Spotlight as Communities Focus on Nonmotorized Plans
Read More >>
TC Comedy Fest Announces Rory Scovel, More Headliners
Read More >>
Why TCAPS Is Investing Millions Of Dollars In New High School STEM Facilities
Read More >>
Celebrating Local Artists & Artisans
Read More >>