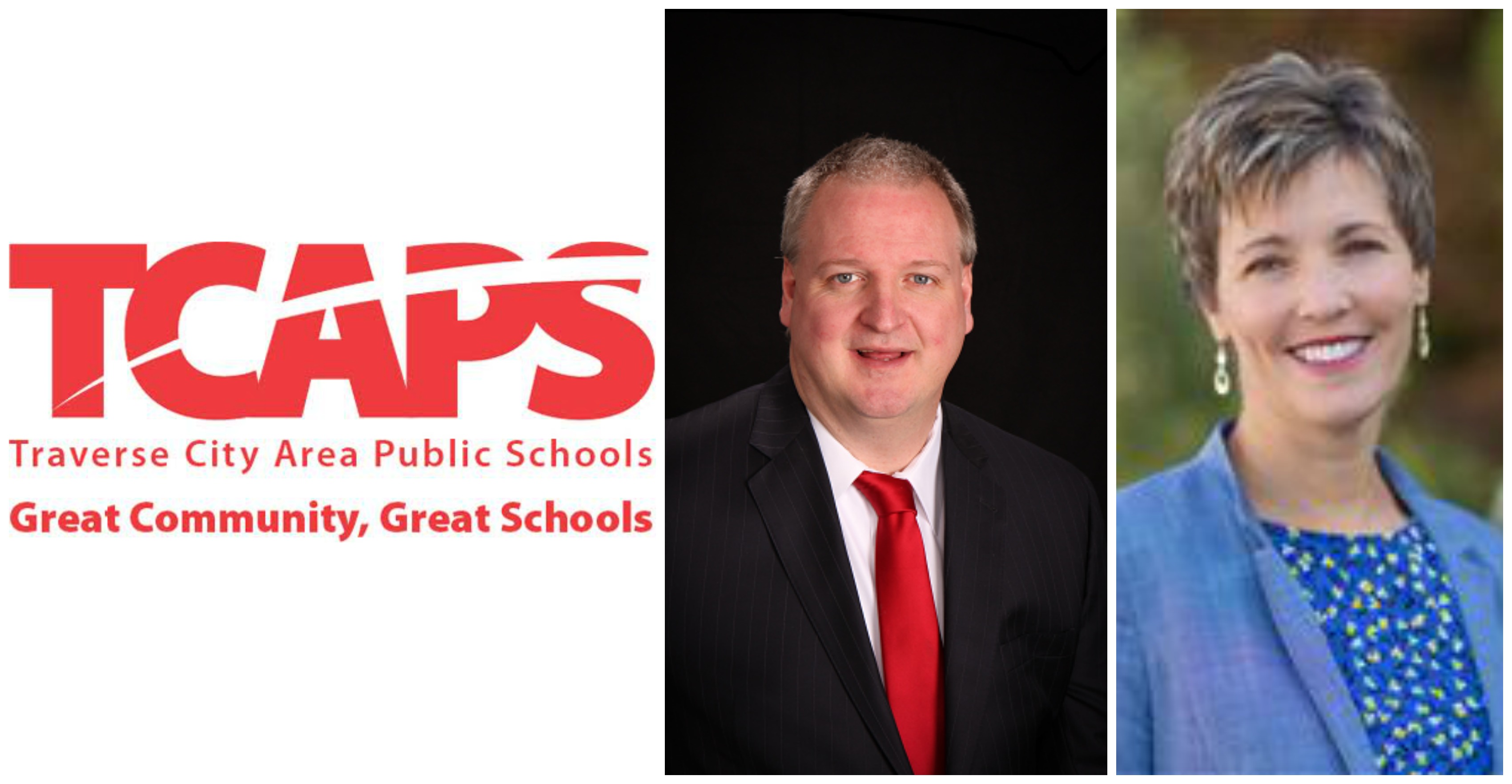 TCAPS Selects Two Superintendent Finalists
By Beth Milligan | April 28, 2020
Traverse City Area Public Schools (TCAPS) board members selected two candidates Monday to move to a final round of interviews for the district's superintendent position.
Alpena Public Schools Superintendent Dr. John VanWagoner and Roseville (California) Joint Union High School District Superintendent Dr. Denise Herrmann will vie for the district's top leadership role in a final set of interviews tentatively scheduled for May 18 and 19. TCAPS board members acknowledged the challenges Monday of hiring a new superintendent during the midst of a pandemic and said they'd like to find a way to conduct final interviews face-to-face if possible. That could include a scenario where candidates appear in an auditorium with board members socially distanced in the audience, and/or arranging smaller district tours and meet-and-greet sessions with board members and staff, depending on state rules in the coming weeks. Public participation must also be preserved as part of the interviews, board members said.
"We're still working on that exact process," said Board President Sue Kelly. "We all feel strongly we want a second face-to-face interview."
VanWagoner was board members' clear top choice during Monday's vote to select two finalists following a lengthy round of virtual interviews Saturday with five candidates. VanWagoner received 20 points during a weighted vote-by-text process used by board members to sort candidates, with Herrmann receiving nine points. The rest of the field included TCAPS Associate Superintendent Jame McCall (seven points), Racine (Wisconsin) Unified School District Chief Academic Officer Rosalie Daca (six points) and Ferndale Public Schools Assistant Superintendent of Curriculum and Instruction Dina Rocheleau (zero points). McLean County (Illinois) Unit District #5 Superintendent Dr. Mark Daniel was originally supposed to interview as a fifth candidate, but dropped out prior to the interview process to accept another job and was replaced by Herrmann. Kelly said that substitution ended up being a "gift," calling Herrmann a "gem" of a candidate.
TCAPS' top two candidates both have superintendent experience with PhD-level education and were praised by board members for their experience and communication skills. VanWagoner has served as superintendent of Alpena Public Schools for four years and previously worked in education for over two decades as a teacher, school administrator, instructional specialist, high school redesign manager, legislative liaison for the Michigan Department of Education, and associate superintendent. He holds a Ph.D. and a Master of Arts in Educational Leadership from Western Michigan University, as well as a Master of Science in Kinesiology from Michigan State University and a Bachelor of Arts in Secondary Education, History from Saginaw Valley State University.
In his interview, VanWagoner pointed out he was running northern Michigan's second biggest school district after TCAPS – one with similar characteristics in terms of base student funding levels, rural geography, and extensive transportation demands. Because Traverse City and Alpena are in the same athletic conference, VanWagoner said he had visited TCAPS schools on numerous occasions and had worked with past district leaders. He highlighted his extensive relationships with state education and political leaders, his financial acumen – helping raise Alpena's fund balance from two percent to 15 percent during his tenure – and his commitment to being highly visible at both school and community events. VanWagoner said he has four school-age children and would only consider uprooting his family for a "world-class" district like TCAPS.
"I've watched the position honestly for the last eighteen months," he said, referring to the timeline when former Superintendent Paul Soma first announced his resignation. VanWagoner said he considered applying for the position last year – an opening that ultimately went to Ann Cardon, who left after two months on the job – but said Alpena had a bond proposal that was set to be vote on one day after TCAPS' list of candidates would have been announced. VanWagoner worried appearing on that list would have jeopardized Alpena's bond vote, which ultimately become the first bond Alpena passed in 23 years. TCAPS Board Vice President Jeff Leonhardt said he believed that move showed VanWagoner was a "servant leader." Other board members said they liked VanWagoner's stated opposition to privatizing district jobs, his distributive leadership approach, and his humor and confidence. "His interview knocked my socks off," said Kelly.
Herrmann has been the superintendent of Roseville Joint Union High School District in California for two years, a district that's roughly the same size as TCAPS with 10,500 students, 950 staff, nine schools, and a $150 million budget. She previously served as associate superintendent for instructional services for the Fremont Unified School District – a district with 35,000 K-12 students in California – and has past experience as a principal, assistant principal, and science teacher. She holds a PhD in administration and curriculum, a Master of Science in Chemistry, and a Bachelor of Science in Chemistry from Northern Illinois University. She was not included in the original round of finalists recommended by consulting firm Hazard, Young, Attea and Associates because she applied after the application deadline, but was recommended as a finalist after Daniel dropped out.
Herrmann emphasized her commitment to a systems-based approach to education, similar to the Blueprint program implemented by TCAPS, and said she believed it was important for administrators to provide a collaborative structure that helped faculty make "good site-based decisions" for their schools. "I do believe principals want to be a leader on their campus, but they also want to be part of a team," she said. Herrmann described herself as a "lifelong learner" with "strong educational knowledge" and experienced communication skills, as well as a commitment to open community dialogue. "Anytime there's been any kind of disruption in an organization, the number one skill you need is transparent communication," she said, referring to the controversy surrounding Cardon's departure. Board members praised Herrmann as articulate, knowledgeable, experienced, and polished. "I probably received 60 emails, and almost all of those agreed she was the number one choice," said Board Trustee Erica Moon Mohr.
Herrmann was closely trailed in votes by internal candidate McCall – a fact that almost disrupted Monday's board selection of finalists. After Moon Mohr made a motion to move ahead with VanWagoner and Herrmann, Trustee Jane Klegman suggested board members instead hold a re-vote between Herrmann, McCall, and Daca to decide who would fill the second interview slot along with VanWagoner. Other board members jumped in to reject the idea, however, saying they wanted to follow the outlined process in selecting the board's initial top two vote-getters.
McCall's role as a finalist was extensively debated Monday night prior to the vote, with several board members praising her loyalty to TCAPS, her depth of experience in the district, and her ability to stay calm during crises and tackle tough challenges. Other board members, however, worried about McCall's connection to past TCAPS controversies, citing dozens of negative emails that flooded in opposing her hiring as superintendent. Moon Mohr said TCAPS needed a "proven leader" who brought superintendent experience and a clean slate from outside the district to help TCAPS move forward. "I believe Jame is very dedicated to TCAPS…but I believe we need to have somebody new that can bring this community together and to heal," she said.
Board members voted 6-1 to move forward with VanWagoner and Herrmann as the district's two superintendent finalists, with Klegman opposed to the motion.
Comment
Flooding Hits Munson/Commons, Closes Streets, Causes Sewage Release
Read More >>
Venture North, Traverse Connect Launch Resiliency Fund
Read More >>
Untreated Sewage Released Into Boardman River
Read More >>
National Cherry Festival Foundation Launches Virtual Run Series
Read More >>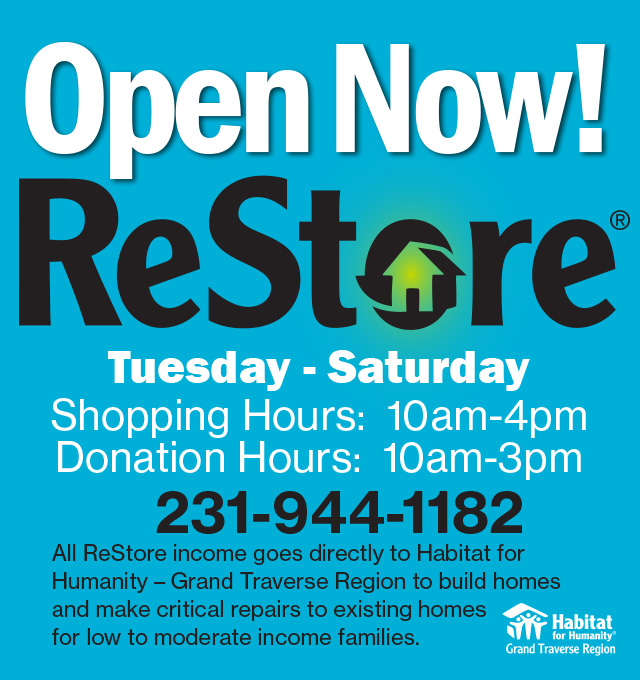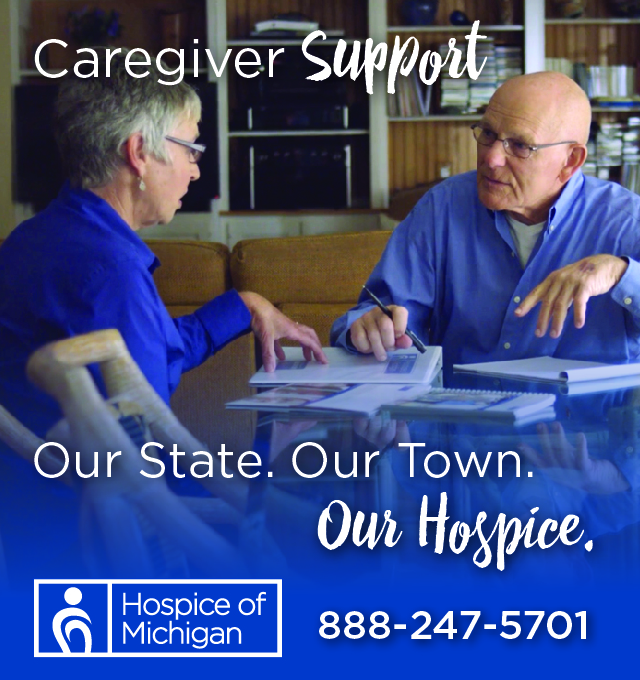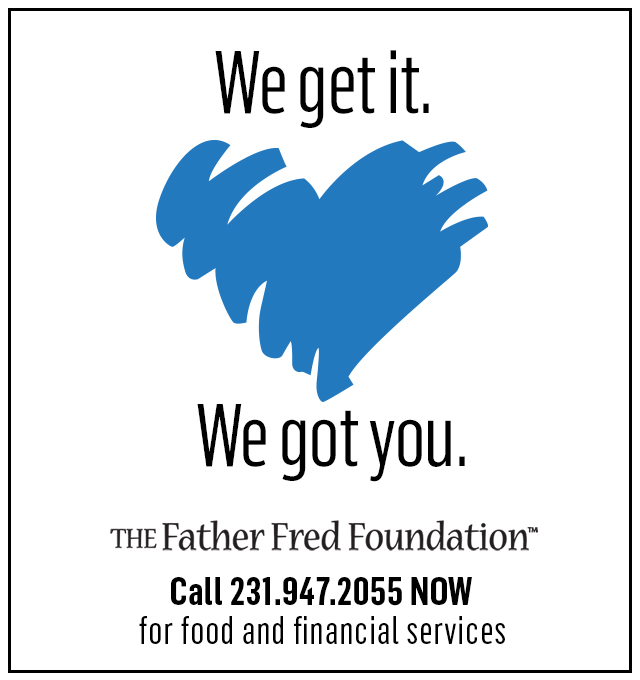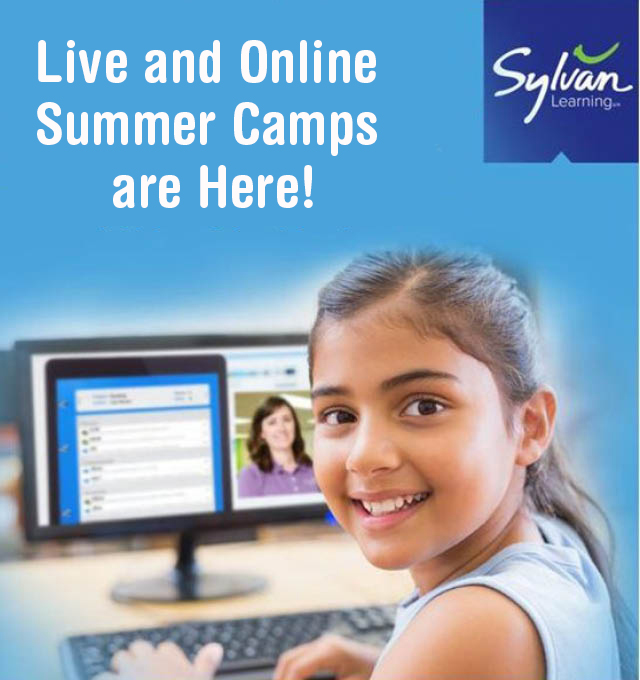 Pit Spitters To Host Virtual Opening Day Today
Read More >>
How Much Use Is Too Much For Boardman Valley Nature Preserve?
Read More >>
Back To Cubicles? Northern Michigan Offices Are Going To Look Different
Read More >>
911 Reports Slower Weekend Than Past Years, But With New Pandemic Calls
Read More >>
Four Big Questions About Traverse City's Upcoming Tourism Season
Read More >>
When Northern Michigan Bought Things With Traverse Dollars
Read More >>
How Big Was Traverse City's Big Weekend?
Read More >>
Meet The Fascinating People Of 2020
Read More >>
TCAPS Associate Superintendent Jame McCall To Retire
Read More >>
Turtle Creek, Leelanau Sands Casinos To Open
Read More >>