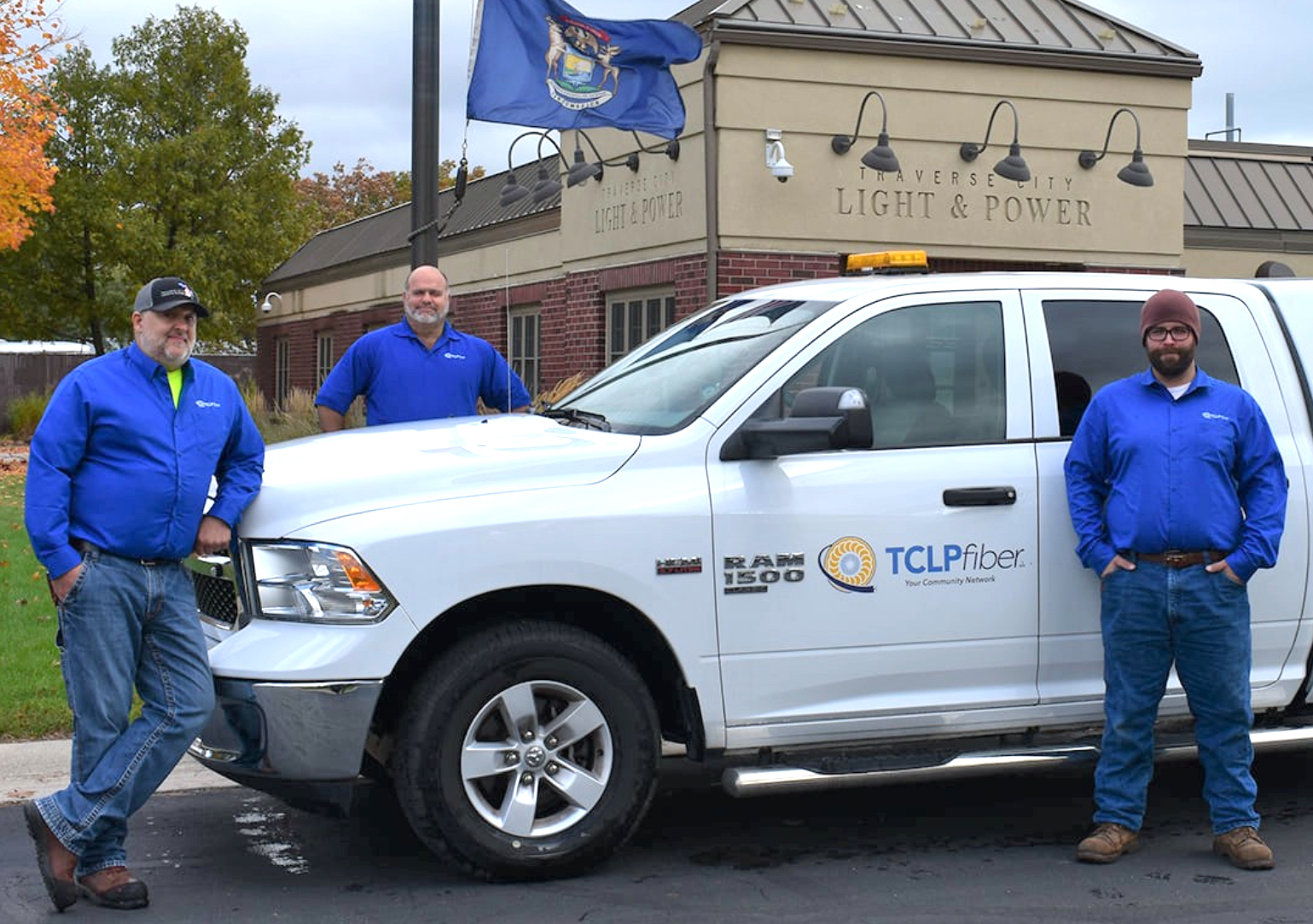 TCLP's High-Speed Fiber Witnessing Low-Speed Initial Rollout
By Craig Manning | April 2, 2021
Traverse City Light & Power's high-speed fiber internet service, dubbed "TCLPfiber," became available last fall to thousands of homes within the City of Traverse City. Nearly half a year into deployment, though, the city-owned utility's fiber service is falling short of projections. Is it simply due to COVID-19 upheaval, or something more?
Data provided to The Ticker by TCLP indicates the utility has 383 fiber customers as of March 31. That count includes four categories of customers: "active," or customers who currently receive service; "provision and scheduled," or customers who have been given equipment and are waiting to be hooked up; "prospective," or customers that have signed up and are in the queue to be scheduled and installed; and "deferred," or customers who signed up but cannot be installed yet due to city laws that limit underground work in the winter.
TCLP previously indicated that its Phase 1 buildout and Phase 1.1 expansion project would bring fiber access to approximately 3,220 customers in and around downtown Traverse City. With 383 customers signed up, TCLPfiber is hitting about 11.8 percent of its total addressable market so far.
Though the service has not yet completed its first year, the current shortfall versus projections is raising questions about demand in Traverse City, as well as about TCLP's ability to recoup its investment and pay back the loans used to finance the initiative.
TCLP's current customer crop of 383 users would net an annual revenue of $339,856, versus the original goals of 1,551 customers for an annual projected revenue at $1.511 million, meaning TCLPfiber is hitting 25 percent of its sign-up goal and 22 percent of its revenue goal.
Tim Arends, TCLP's executive director, says the numbers don't tell the full story.
"The board wants us to report to them every month on this data," Arends says. "But I think the data gives the impression, the way we're recording it, that [TCLPfiber] isn't doing what we expected it to, based on our projections. Those projections were based on one full year of deployment. We're only six months in from when we deployed. People, I think, are comparing our current numbers to what we projected in our business plan, and they're seeing that we're falling way short. But to be fair, we haven't been given the benefit of a year yet. So that's what is not understood when people look at the numbers – maybe even by our board members – and we have to remind people of that."
There are other factors at play, too. TCLP Chief Information Officer Scott Menhart notes that TCLP construction always "slows to a crawl" in the winter months. That's due to a citywide moratorium that bars underground construction between November 15 and April 15. So while TCLPfiber only netted a dozen new sign-ups in February, Menhart believes that such a slowed adoption rate "was definitely anticipated and expected" due to the moratorium.
Arends suggests that COVID-19 has complicated matters, too – first by delaying construction and pushing deployment from summer to late fall, very close to the city moratorium date; and also by creating some uncertainty in the commercial market.
"I think many businesses are still trying to figure out how to reopen," Arends says. "On the residential side, we're seeing numbers higher than we actually anticipated. We thought commercial would outpace residential, but it's working the other way around. And I think that's because of COVID and many people working at home."
TCLPfiber has 293 residential customers (37 percent of the first-year goal), and 55 commercial accounts (14 percent of goal).
The utility is eyeing several strategies to close those gaps, with hopes that springtime construction and a wider-spread "return to work" trend will boost both visibility and interest. According to Kelli Schroeder – who serves as manager of HR and communications for TCLP, the utility is collaborating with the Traverse City Downtown Development Authority (DDA) to host a "stakeholder Zoom event" with the aim of building awareness among business and property owners and answering questions about TCLPfiber. TCLP is also eyeing "subsequent sessions with realtors, restaurants, retail, small business, and financial institutions" to continue spreading the word.
As for future buildouts of the TCLPfiber network, Arends says there are plans to tackle Phase 2 – which would bring fiber service availability to the rest of TCLP's customer network – by "this time next year." That's contingent upon the approval of a loan TCLP is seeking from the U.S. Department of Agriculture (USDA). Arends notes the loan would not only finance full deployment of the TCLPfiber network, it would also be used to consolidate the utility's debt for the project, paying off an interfund loan the utility received from the City of Traverse City's economic development fund, and another interfund loan that moved money from the TCLP electric utility fund to the fiber fund.
After reviewing the numbers, Traverse City Mayor Pro Tem Amy Shamroe says she is "actually quite pleased" with the project's progress. In addition to serving on the Traverse City Board of Commissioners, Shamroe is one of two city commissioners that sits on the TCLP board. She tells The Ticker that, given COVID-19 delays and the city's winter moratorium, TCLPfiber might actually be surpassing expectations at the moment.
"As a whole, I'm just very glad we were able to get this rolling somewhat on the timeframe we planned," Shamroe says. "I'm excited for the work restrictions to lift in a couple of weeks, and for us to keep on rolling out this project, which has been received really well by the public in Traverse City."
Comment
One Week Left To Nominate A 40Under40 Candidate
Read More >>
Torch Lake Takeover
Read More >>
TCAPS Set To Release Ann Cardon Memo
Read More >>
At 79, With 50 Years On The Job, Steve Drake Is Just Getting Started
Read More >>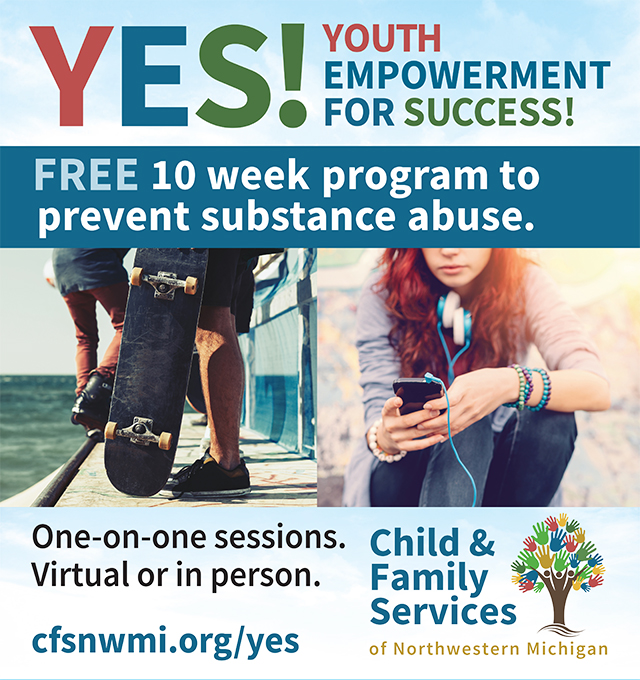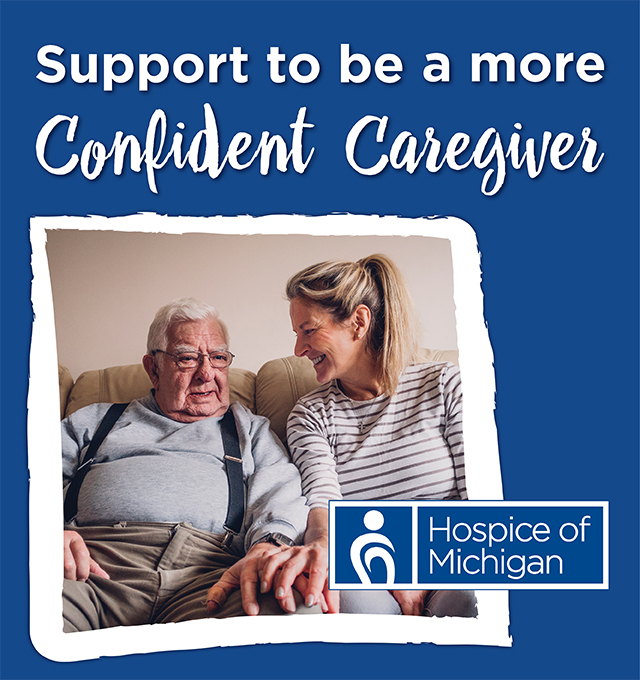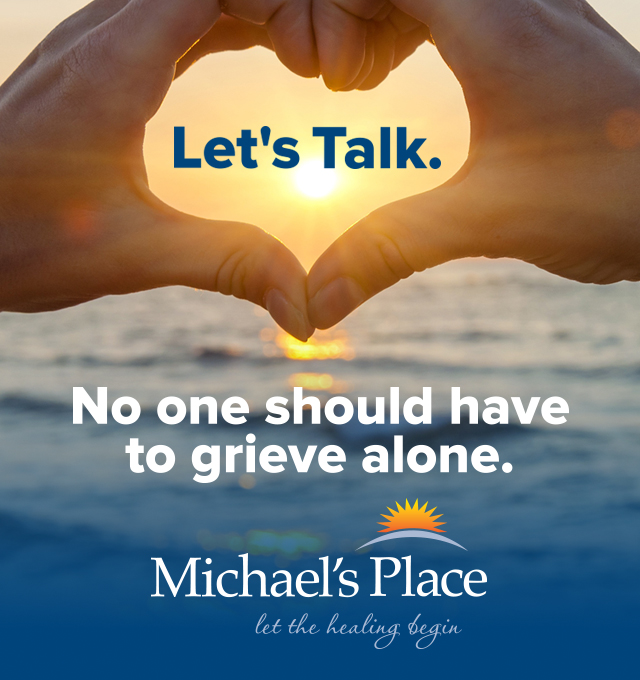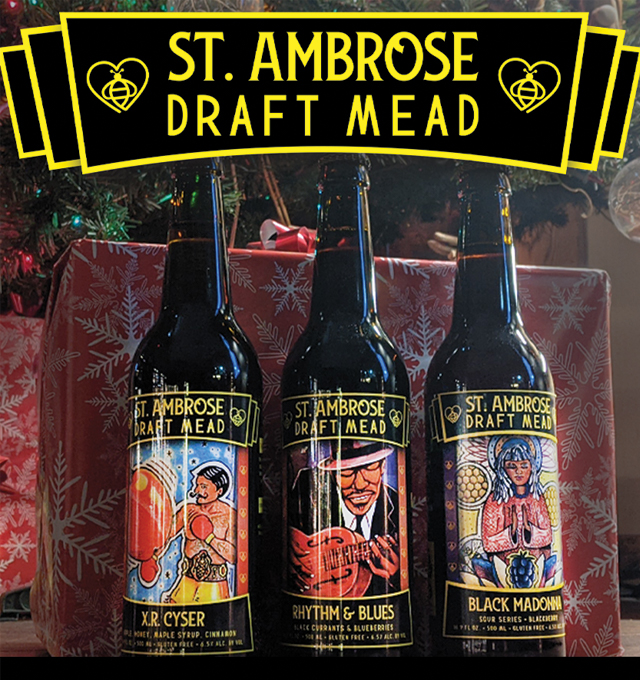 Farmers Markets Come Back To Life; Traverse City's Has Big Plans For The Future
Read More >>
Cass Street Bridge Work Starts Monday
Read More >>
More Than Just Real Estate: Local Businesses Hit The Market
Read More >>
Northern Michigan's Two Big Golf Tournaments Return
Read More >>
TC Light & Power Approves Solar Deal, Rate Increases
Read More >>
Interlochen Announces Summer Concert Lineup
Read More >>
City Enters Final Push To Complete Boardman River Plan
Read More >>
TCAPS Announces Early Release Days This Week Due To Heat
Read More >>
City Passes 2021-22 Budget, Approves Putting Up Pride Flag At Clinch Park
Read More >>
Authorities Investigating Long Lake Road Crash
Read More >>