Thanksgiving 2019 By The Numbers
By Ross Boissoneau | Nov. 28, 2019
As we approach another Thanksgiving, The Ticker counts our blessings. And other things. Like turkeys. The official bird of Thanksgiving – proposed as the national bird by Ben Franklin – has been with us since the first Thanksgiving, and it's as popular as ever. A survey by the National Turkey Federation showed a whopping 88 percent of Americans eat turkey on Thanksgiving. All told, 46 million turkeys are eaten each Thanksgiving.
Meijer does its part. The Midwestern supermarket chain sells 1.2 million turkeys for Thanksgiving. That comes to an average of nearly 5,000 turkeys for each of its 242 stores. The chain will also sell some 6.5 million pounds of potatoes and another 2.5 million pounds of sweet potatoes.
So which turkey is more popular, fresh or frozen? DJ Oleson of Oleson's Food Markets has the answer, and it might surprise you."These days, Olesons sells a lot more fresh turkeys than frozen ones," he says. He goes on to say local Biehl turkeys and Amish Valley both sell well.
For those who aren't interested in doing all that cooking, there are options. One is a meal prepared by Oryana Natural Foods. It offers three variations: Traditional (local Duerksen Farms roast turkey, sweet potato casserole, classic mashed potatoes, sage stuffing, home-style turkey gravy, green beans, cranberry orange relish, dinner roll), gluten-free (with herb stuffing, gravy and dinner roll made from wheat-free ingredients) and vegan (tofu turkey, vegan sweet potato casserole, vegan mashed potatoes, green beans, herb stuffing, cranberry relish, meat-free gravy, vegan dinner roll). This year it prepared 77 traditional, 40 gluten-free and 36 vegan, for a total of 153 prepared meals.
So how about dessert? Between its two Traverse City shops, Grand Traverse Pie Company anticipates selling 1,500 pumpkin pies for Thanksgiving. Erin Monigold, director of marketing & communications, says it is easily the best-selling pie for Thanksgiving, followed by pecan and apple.
Several area churches, organizations and food pantries offer free meals for those who don't want to be alone on the holiday. At Community Meals, volunteer Kim Mende said the organization will be hosting 200 to 250 people for its Thanksgiving meal at Trinity Lutheran Church, with another 300 to 350 meals being delivered. Call 231-360-7608 for more information. Others hosting free Thanksgiving dinners are Grawn United Methodist Church, Old Mission Peninsula United Methodist Church, and the Salvation Army in Traverse City; in Benzie County, the list includes Papa J's Restaurant in Honor and Petals and Perks in Frankfort.
We've had an early snowfall, but will there be more? Meteorologist Jeff Lutz with the National Weather Service in Gaylord says we can expect Wednesday's rain to turn to snow overnight before dissipating. Thanksgiving should be in the mid-to upper 30s. Friday should start dry before snow begins in the evening. No accumulation is expected in the area, however.
For many people, Thanksgiving weekend marks not only a holiday and the beginning of holiday shopping (more on that below), but the kickoff of ski season (Mother Nature willing). At Shanty Creek Resorts in Bellaire, Vice President of Sales and Marketing Chris Hale says he expects up to 1,400 skiers and riders. "There's Thanksgiving buffet and turkeys-to-go, the opening weekend of skiing, our Warren Miller movie night at Ivan's, the Antrim Ski Academy ski swap, the Gingerbread House Workshop, and Short's Brew-Ski Bash," says Hale.
Shanty isn't the only resort hosting turkey day revelers. Grand Traverse Resort & Spa typically sees its Thanksgiving buffet sell out, and this year is no exception. It currently has 588 reservations, and will likely do 600 when all is said and done. It also is looking at 514 room nights for Thanksgiving weekend.
As Black Friday shopping fever takes hold, many shoppers head to the local stores. Those looking to downtown stores may choose a gift certificate; last year, shoppers purchased between $250,000 and $300,000 in downtown gift certificates. Many of those hitting the shops will park at the Larry C. Hardy Parking Garage, which last year had 510 vehicles park, with another 496 on Saturday.
On (Cyber) Monday last year, shoppers spent $7.9 billion, setting an all-time record.
While there's no way to determine the exact number of passengers until the flights are actually boarded, Cherry Capital Airport spokesperson Susan Wilcox-Olson says most flights are running near full most of the week. All four airlines serving the area are maintaining typical schedules, including Allegiant's flight to Florida on Thursday, a.k.a. Thanksgiving.
Probably the most important number here is 90, as in arriving at the airport 90 minutes prior to departures. That's particularly important in the early mornings, when three flights depart with an hour of one another.
Another Thanksgiving tradition is watching the Detroit Lions, an annual sellout for the team, filling Ford Field's 65,000 seats, with many of the attendees dressed in imaginative holiday garb. The annual Thanksgiving Day tradition began back in 1934, when the Lions hosted the Chicago Bears. That game too was a sellout. The Lions lost, 19-16. Despite tradition and home field advantage, the Lions sport a losing record for the annual clash at 37-40 with two ties...no surprise to longtime Lions fans.
Comment
Pit Spitters Baseball Remains On Hold
Read More >>
Turtle Creek Casino, Torch Lake Sandbar Identified As Exposure Sites
Read More >>
As Professionals Leave Big Cities, Is Traverse City Their Destination?
Read More >>
Northern Michigan Jobs Source, Coming Soon
Read More >>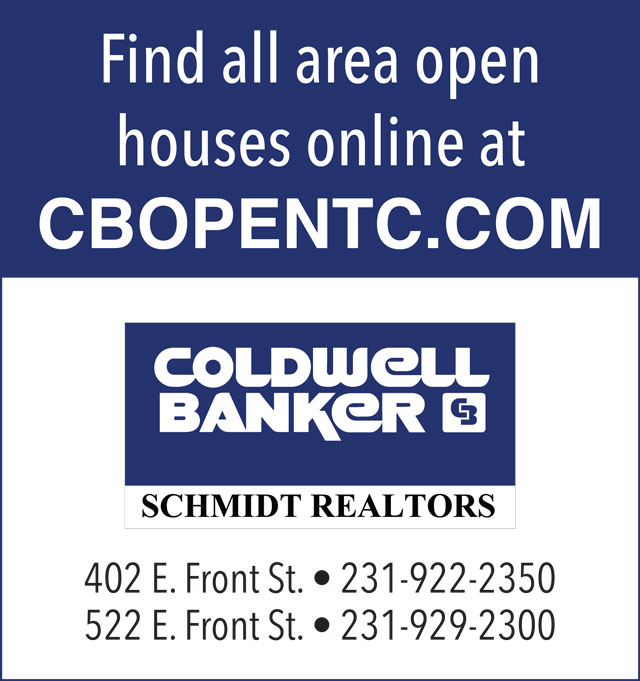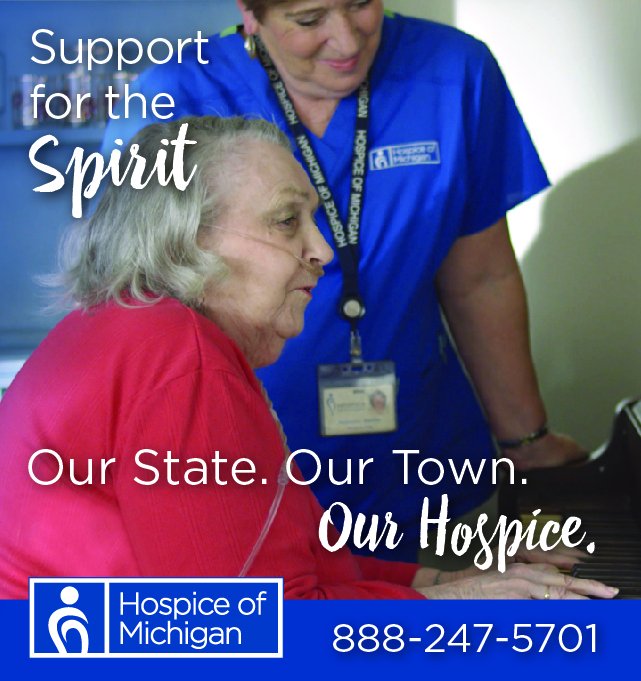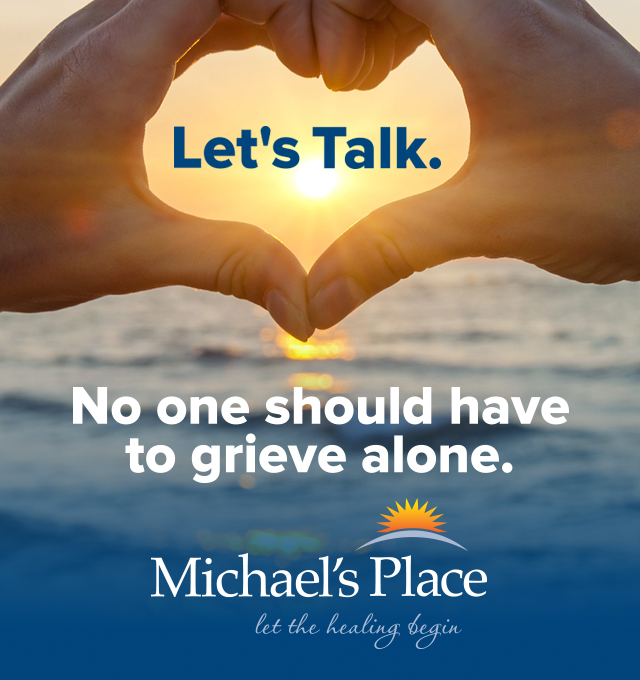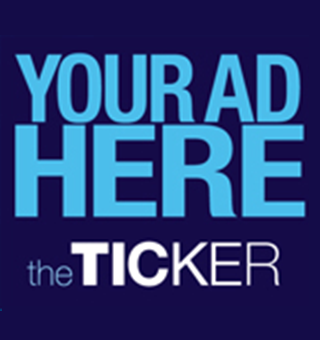 Whitmer Signs New Mask Order Requiring Indoor Use, Adding Penalties
Read More >>
New Restaurant, Retail Openings; Other Businesses Shut Down Or Change Due To Pandemic
Read More >>
MDOT Planning Roundabout At M-37/Vance Road In 2021
Read More >>
TC Artist Raided By FBI For Alleged Art Forgery Ring That Scammed Museums, Experts
Read More >>
These Notable Northern Michigan Organizations Received PPP Loans
Read More >>
City Commissioners Approve Buying Body Cams For Police
Read More >>
Grand Traverse County Health Official Seeks Adherence Because "We're Never Going Back"
Read More >>
Multiple Community Exposure Sites Identified In Grand Traverse, Leelanau Counties
Read More >>
Greenspire Names New Head Of School
Read More >>
300-Unit Housing Development Planned For Rennie School Road
Read More >>