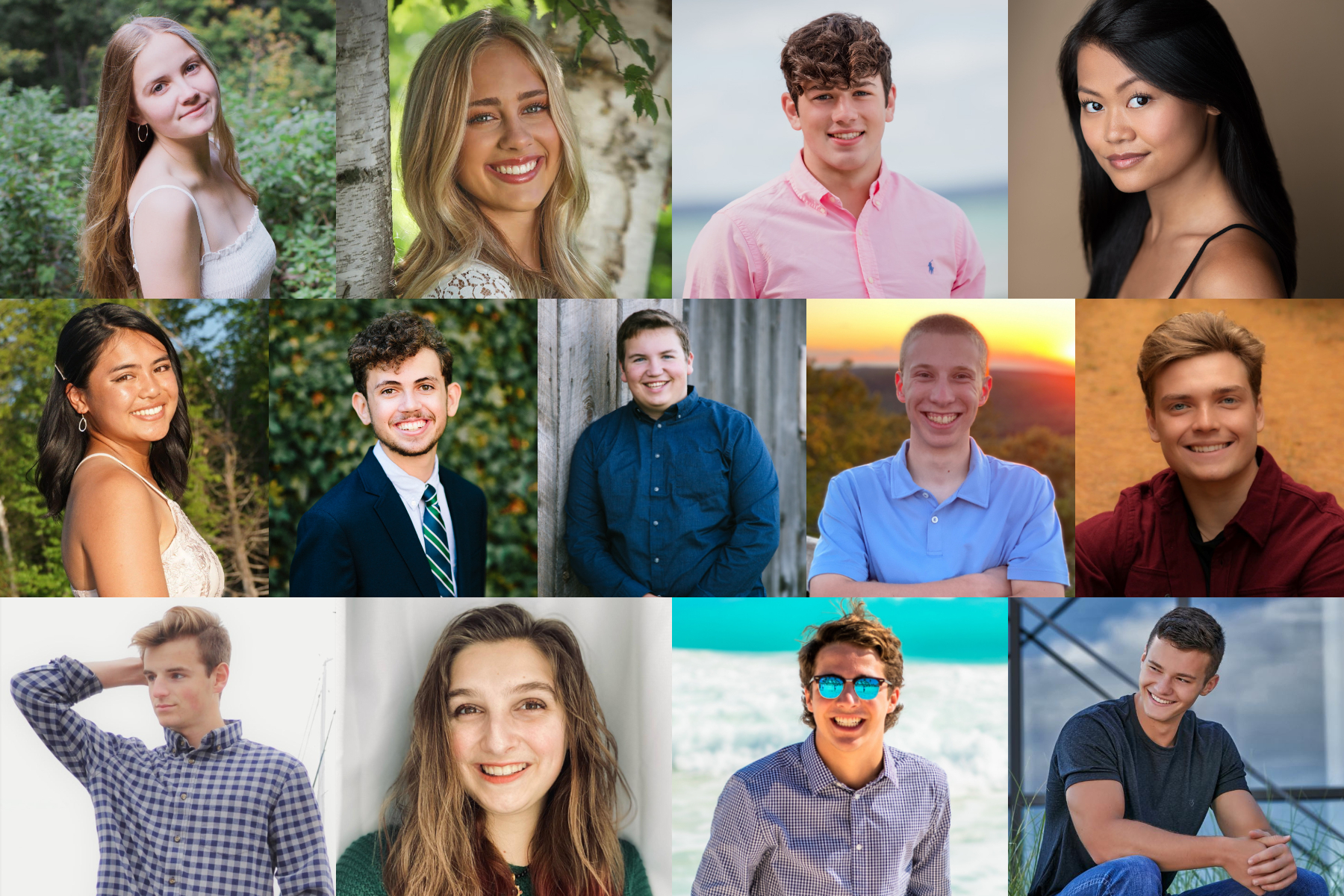 The Class Of 2021 Speaks Out
By Craig Manning | May 24, 2021
With last days of school and graduations imminent for local high school seniors, we spoke to 13 Class of 2021 graduates to learn about their high school careers, their post-graduation plans, their proudest accomplishments, and their fondest memories.
Elizabeth Courtright, Grand Traverse Academy
Profile: A student at GTA since preschool, Courtright is class president, a member of National Honor Society (NHS), and a four-year athlete in track, cross country, volleyball, and alpine skiing. Thanks to Advanced Placement (AP) courses and dual-enrollment at Northwestern Michigan College (NMC), Courtright will graduate from GTA with more than 30 college credits.
Plans: Courtright will start at Michigan State University in the fall as a sophomore, with plans to study chemistry on a pre-med track. She hopes to pursue a career related to the infectious disease side of medicine – something she says she was interested in even before COVID-19 made it a daily talking point.
Highlight: Courtright has loved being able to study at NMC – especially because it meant that, most days, her school day was over by 11am.
Grace Critchfield, Central High School
Profile: Critchfield served as this year's governor for Central's Student Senate – a group that typically plans dances and other major events, but that has had to pivot to smaller activities and student experiences this year. She also sings with Choral-Aires, Central's top choral ensemble, and has been heavily involved with the school's annual musical theatre production.
Plans: Critchfield is pursuing a major in 6-12 education and minor in history at Hope College, with hopes of becoming a high school history or English teacher.
Highlight: "My favorite high school memory was when I got a lead in the musical," Critchfield says, referring to the fall 2019 production of West Side Story, in which she played the role of Anita. "I had watched my older siblings [do musicals], and it felt like it was finally my turn."
Casey Donahue, St. Francis
Profile: Donahue was a key cog in the Gladiators' 2020-21 football season, earning all-state honors from the Associated Press as an offensive lineman (he also started on the defensive line and as St. Francis's long snapper) and helping his team to the Division 7 state championship game at Ford Field in January. St. Francis ultimately finished the season as runners-up.
Plans: In March, Donahue signed a national letter-of-intent to play Division 1 college football at Duke University. He'll join the Blue Devils as a long snapper – and become the first St. Francis alum in history to attend Duke.
Highlight: For Donahue, the only thing better than making it to a state title game in football was doing it alongside a tight-knit group of teammates. "Doing something together like making a state championship game, not many people have that type of experience," he says.
Izzy Dow, Interlochen Arts Academy
Profile: A New York native, Dow enrolled at Interlochen in 2018, after a production internship on the Broadway show Jagged Little Pill convinced her that she needed to pursue a career in theatre.
Plans: Dow has been accepted to New York University's prestigious Tisch Drama School, where she'll study stage and screen acting. She tells The Ticker that her ultimate dream is to become a movie or TV actress. "I really hope to become a face that children could look at and see that I look like them," she says. "Because I think it's really important to see someone of your ethnicity on the screen."
Highlight: During sophomore year, a last-minute change on a production of The Hunchback of Notre Dame gave Dow the opportunity to step in as understudy for the lead female role of Esmeralda. "I learned and memorized all the lines, all the songs, and all the blocking in four days," she says.
Anci Dy, West Senior High
Profile: Last fall, Dy finished sixth in the Division 1 Lower Peninsula state finals for girls golf – her fourth consecutive top-10 state finish. She's also president of NHS, is part of Student Senate, sings in Choral-Aires, and participated in school musicals. This spring, she picked up tennis. On top of it all, Dy has a 4.17 weighted GPA.
Plans: Dy will play collegiate golf at the University of Indianapolis, on a full-ride scholarship. She says she's aiming for a business major, with hopes of earning her masters in five years thanks to the school's accelerated MBA program.
Highlight: Dy is thankful for her "unconventional senior year," which she says has made her cherish high school more and "branch out" from normal activities and friend groups. "I know my class is probably tired of COVID, but I think it actually helped us to push us out of our normal cliques and boxes and embrace every opportunity."
Henry Huschke, Central High School
Profile: Huschke is a 4.00 student, a National Merit Scholar, a four-year member of Central's debate team, and the captain of the school's quiz bowl team. He's also involved in broadcasting and is the "voice" of his graduating class, thanks to his responsibility of reading Central's morning announcements each day.
Plans: The University of Chicago is Huschke's next step, where he plans to explore a range of coursework around economics, political science, and international relations, before declaring a major. His top career aspirations at the moment include law or foreign diplomacy.
Highlight: "There's a TV show called Quiz Central, on WCMU, and it's something our quiz bowl team competed in down at Central Michigan University," Huscke says. "We won it back-to-back, and those were very fun times."
Collin O'Brien, West Senior High
Profile: In addition to dual-enrolling at West Senior High and NMC, O'Brien is a manager (and six-year employee) at Ace Hardware in downtown Traverse City. He's honed his management skills through coursework at NMC as well as business administrative and accounting programs at the Career-Tech Center.
Plans: O'Brien plans on attending Northern Michigan University as a business manager. From on-the-floor management of people to behind-the-scenes administrative work, he feels his work experience at Ace Hardware will give him a strong head start on his degree path.
Highlight: Though he splits most of his time between school and work, O'Brien says the thing he'll miss most about high school is spending Friday nights "hanging out with friends, enjoying life, and just having fun as a kid."
Adam Rasmussen, Traverse City Christian
Profile: Rasmussen is TC Christian's Class of 2021 valedictorian, as well as a member of the school's championship varsity bowling team, a singer and drummer for the high school worship team, and a math tutor for fellow students. In his spare time, Rasmussen is heavily invested in music, taking voice and guitar lessons and writing his own songs.
Plans: After receiving multiple academic scholarship offers, Rasmussen decided on Cornerstone University, where he will major in music education with a minor in math education.
Highlight: Rasmussen is proud of his various academic honors, which include being named a Rural and Small Town Scholar by the College Board, making the dean's list as a dual-enrolled student at NMC, and being accepted into the Phi Theta Kappa National Honor Society.
Ryan Royston, Traverse City Central
Profile: In addition to playing as a linebacker and backup quarterback for Central's varsity football team, Royston is a 4.00 GPA student and a budding educator. Enrolled in the teacher academy at the Career-Tech Center, Royston spent much of senior year getting hands-on teaching experience in Central High School classrooms.
Plans: Royston is headed to Grand Valley State University to double major in history and secondary education. "I hope, after my four or five years at Grand Valley, to come back and teach at TCAPS," he says.
Highlight: "My most cherished memory is playing football with my best buddies at Thirlby," Royston says. "We went to the semifinals this year for the first time in 32 years, which was very historic."
Jacob Schultz, Traverse City Central
Profile: Schultz runs cross country and track, and was team captain for both sports this year. He's also a math and science enthusiast, a clarinet player in Central's marching band and wind ensemble, and a service-minded student who regularly volunteers locally.
Plans: After an application process that stretched on for a year and a half, Schultz was accepted to the United States Merchant Marine Academy in Kings Port, New York. He says the school will give him the opportunity to do two things he's passionate about: serve his country and pursue a degree in engineering.
Highlight: "Opening that letter [from the Merchant Marine Academy] on my front porch, that was definitely worth the wait," Schultz says.
Haiven Sellers, Interlochen Arts Academy
Profile: Sellers is a second-year student at Interlochen, where she is part of the singer-songwriter program. Her music mixes a variety of influences and genres, including folk, indie rock, and jazz.
Plans: The next chapter for Sellers is overseas, following her acceptance to the Liverpool Institute for the Performing Arts. The school, co-founded by Paul McCartney, offers a songwriting program that Sellers says has a strong reputation for helping students hone their craft and "make that next step into becoming full-time artists."
Highlight: Closing the show at a February 2020 Interlochen songwriting showcase at the Traverse City Opera House, just before COVID-19 shut everything down. "It was so fun, because I used to go to the Opera House all the time as a kid," Sellers says. "Going from being in the audience to being on that stage with all my friends, I think that was definitely a high point for me."
Clint Walker, TC Christian
Profile: Walker is salutatorian for this year's TC Christian class, as well as a four-year member of student council and student body president for the current year. He's a varsity athlete in both basketball and soccer, a leader of the worship team, and a skilled drone pilot who has taken promotional photos and videos for the school.
Plans: Walker is bound for Indiana Wesleyan University on a dean's academic scholarship, with plans to study business administration and biblical studies. He hopes to "leverage his business skills to support missions and ministry."
Highlight: Though he's proud of his work in the classroom and as a student body leader, Walker is particularly fond of his outside-of-school experiences, which include leading the video production department at New Hope Community Church and serving as camp director at Kalkaska's Starwood Ranch.
Peyton Wilkening, West Senior High
Profile: Wilkening wore a variety of hats during high school, including as treasurer for Student Senate, as tight end and defensive end for West's football team, as a member of math club and NHS, and as founder for West's chemistry club. He also got a perfect score of 800 on the math section of the SAT (as well as a 640 on the English portion, for a total score of 1,440).
Plans: Accepted into the University of Michigan Ross School of Business, Wilkening is eyeing a career in corporate finance, with aspirations of one day serving as the CEO or CTO of a company.
Highlight: While Wilkening's proudest accomplishment is his acceptance into U of M's business school, his fondest memory is a playoff game that the Titans won in an October blowout against Grand Rapids Union. "The score was 63-13, and it was just so fun," Wilkening recalls. "I'll remember that forever."
Comment
Traverse City's Graduating Class Of 2023 Wants To Save The World
Read More >>
DDA Eyes Project List, Citizen Advisory Council for New TIF Plan
Read More >>
First-Ever International Fireworks Championship Coming to TC
Read More >>
Is Traverse City Spartan Country?
Read More >>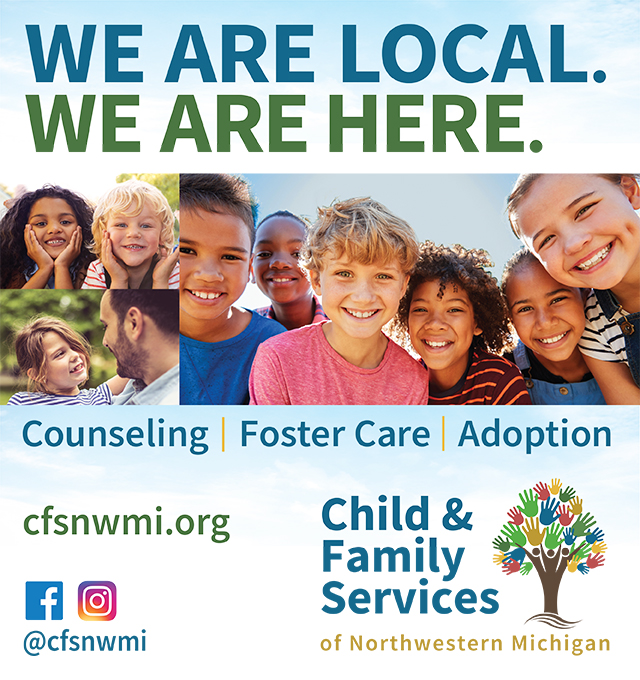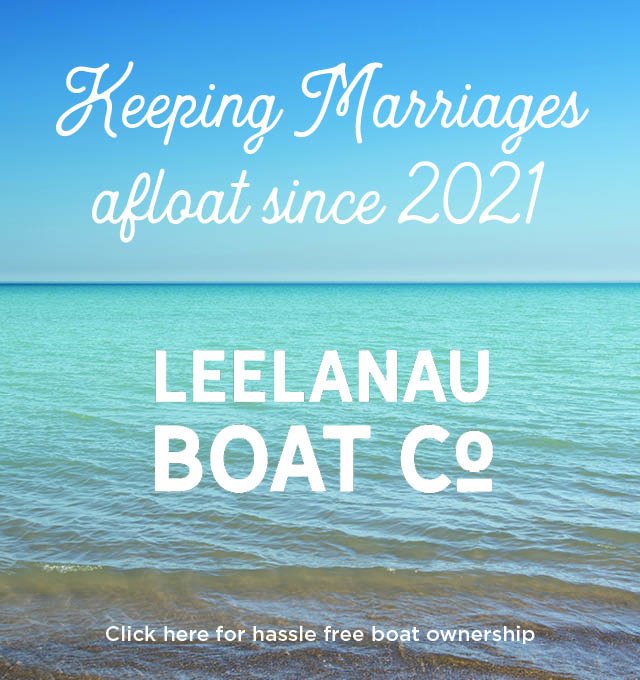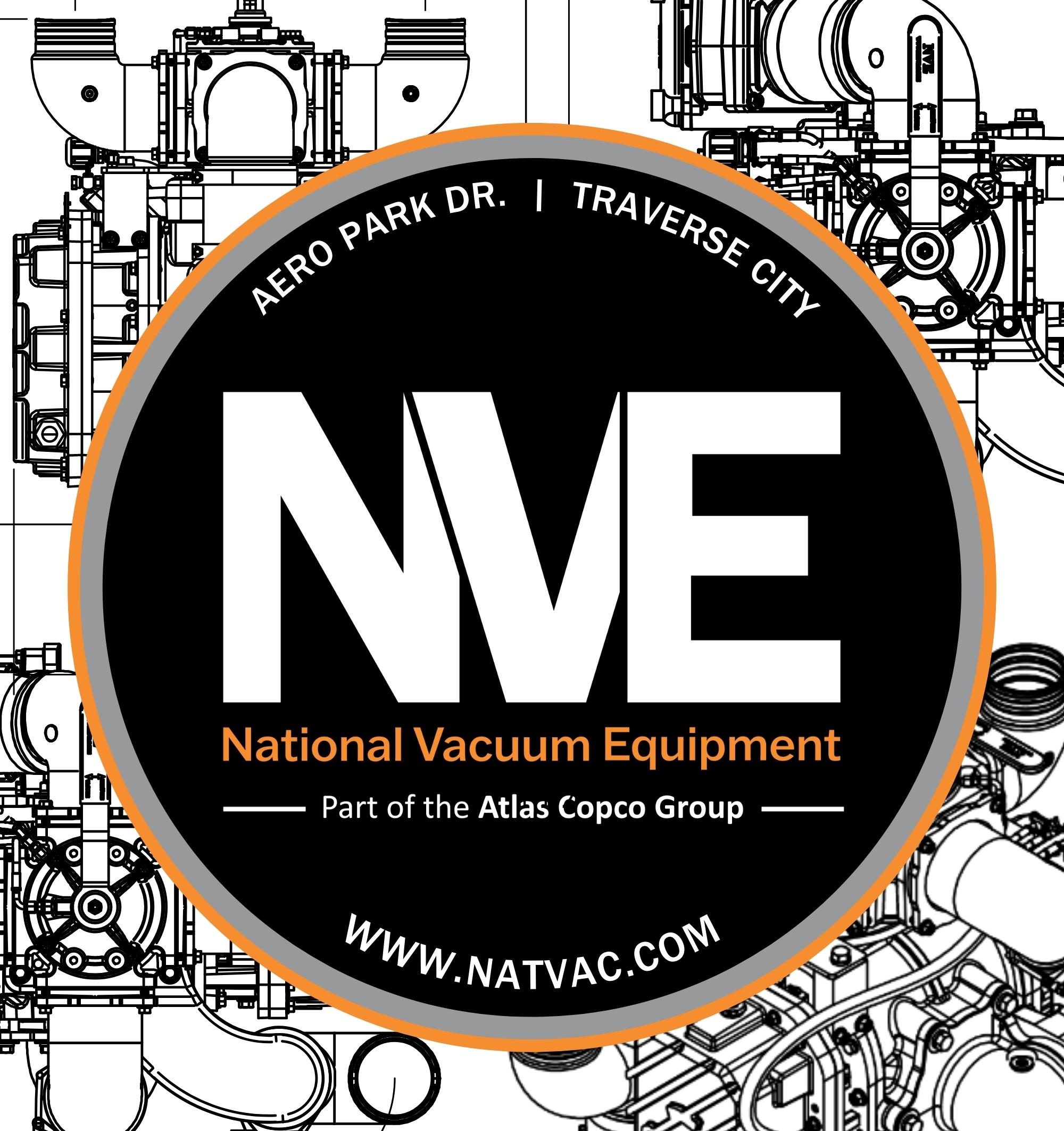 Seven Hills Opens on Old Mission Peninsula
Read More >>
Off To The Races: An Early Look At 2023 Mayoral And City Commission Elections
Read More >>
Interlochen Cyclist Killed in Car Crash
Read More >>
Kingsley Woman Arrested for Possessing Taser, Meth
Read More >>
Free Housing And Cash: Munson Ups The Ante For Nursing Openings
Read More >>
Introducing The New Mustang
Read More >>
Road Commission Updates: Roadkill Stalemate, Keystone Parking, South Airport/Silver Lake Intersection Rebuild
Read More >>
Nominations Now Open For 17th Annual Hagerty TCBN 40Under40
Read More >>
Memorial Day Events In And Around Traverse City
Read More >>
Rail Renaissance: What's The Status Of TC-To-Downstate Rail Corridor?
Read More >>