The Graying of Grand Traverse
Feb. 6, 2017
It doesn't take a crystal ball or an academic study of data to know that Traverse City is getting older. Yet the data is in, and it's conclusive.
In fact, the state of Michigan and the entire country are seeing the effects of the aging of the Baby Boomers. And Grand Traverse County is outpacing the state in terms of its overall population growth, as more people move here than leave. But it's also true that the area's appeal as a retirement destination is drawing more retirees than younger families.
"Grand Traverse is one of the bright spots in the state for the next few years" in terms of population growth, says Grand Traverse County Planner John Sych. According to REMI (Regional Economic Models, Inc.) -- forecasts from the Institute for Research on Labor, Employment, and the Economy at the University of Michigan -- while the population is growing, it is also graying. "For us, one of the challenges is that we're going to be older even compared to the rest of the state. It's going to be significant. Over 20 percent of our [Grand Traverse County's] population will be 65 or older by 2020, maybe even 2019," says Sych.
The county's projections speak for themselves:

Total Households
2010: 35,328 / 2015: 38,047 / 2020: 41,124 / 2025: 43,793

Household Ages
18-24 2010: 1,322 / 2015: 1,386 / 2020: 1,311 / 2025: 1,322
45-54 2010: 7,646 / 2015: 6,870 / 2020: 6,291 / 2025: 6,313
65-74 2010: 4,273 / 2015: 5,900 / 2020: 7,400 / 2025: 8,210
Statewide in 2015, 15.9 percent (1.57 million) of the population was age 65+. By 2045, it's estimated that 22.9 percent – nearly 2.5 million people – will be in that range. That means Michigan will be older than Florida is today, where 19.4 percent of its population is age 65 and up. Sych says that will have a huge impact on businesses. "Our local employers are already aware of the employment challenge. We have to attract labor and talent," he says.
The recession also hit Michigan's population hard, and while critical segments such as the housing industry have rebounded, the state continues to lose people in critical segments. From July 2014 to July 2015, Michigan had an estimated net migration loss of 0.7 percent of persons age 22-34 with a bachelor's degree or higher. "We're still not back to where we were in 2000," Sych says.
While the retiree population will grow significantly in the next 30 years, the prime working age population in the state will grow only 1.7 percent, so labor markets will tighten even more than they are now, the report predicts. The state will need more workers, not more jobs. The percentage of the population under 25 will decline by 6.2 percent, likely making those "Help Wanted" signs even more ubiquitous.
An analysis by study authors Donald R. Grimes and George A. Fulton also cites the possibility that the recently imposed travel restrictions could have an impact on the Michigan labor force. Without international migration, the state's population would shrink at an accelerated pace after 2035, say the authors, arguing that because Michigan has and will have labor shortages, discouraging international migration would have a further negative effect on the labor force.
But the local aging trend is one that's not likely to be reversed, says Sych. "This is a retirement area," he says, so addressing it is critical. "It's important to attract people active in the labor force." He says projections such as these allow planners, businesses and governments to focus on where the needs will be.
For example, with walkable communities being desirable to both millennials and aging boomers, he sees an opportunity to redevelop what he calls "fringe areas" slightly removed from the downtown core.
"Sidewalks are a great investment. That's what builds that walkability. Street trees, curbs and gutters really provide value. Public infrastructure is critical," he says.
Comment
Michigan State Police To Reopen Traverse City Post
Read More >>
Save The Date: Recess of Giving December 7!
Read More >>
Townships Use Moratoriums To Address Hot-Button Issues
Read More >>
Great Lakes Incubator Farm Receives Nearly $700K Grant
Read More >>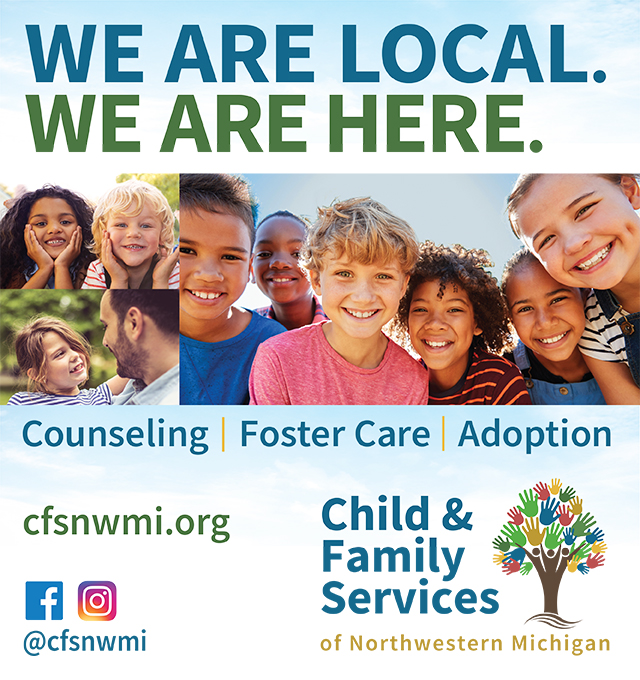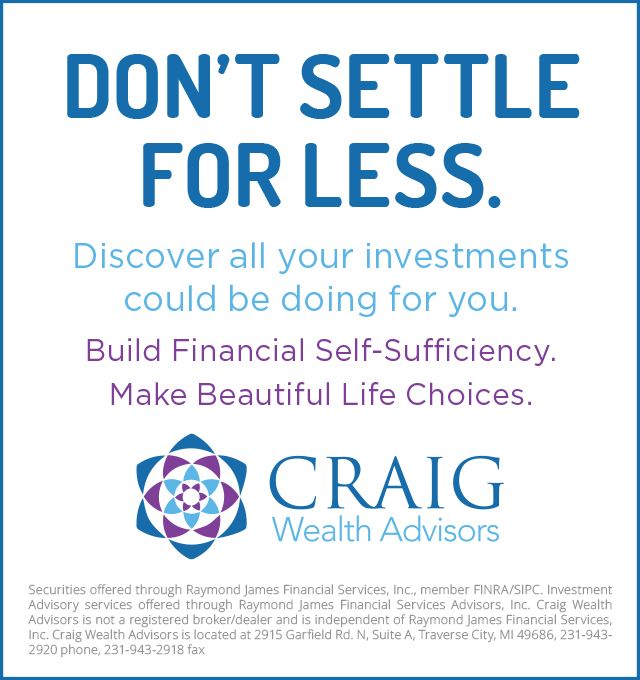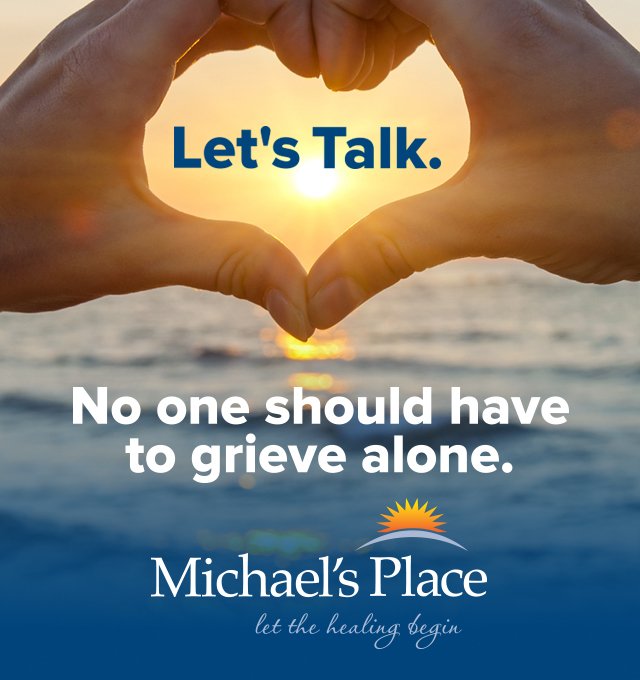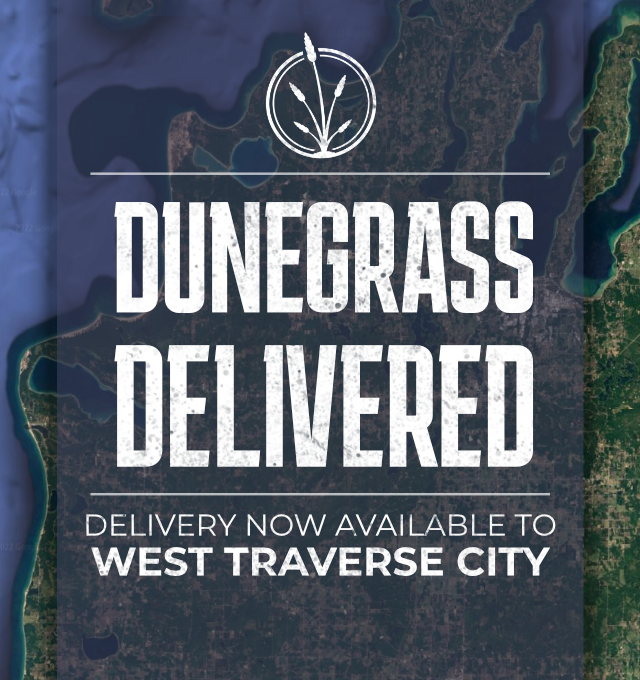 Last Call For City Commission Applicants
Read More >>
Spotlight On Northern Michigan Artisans, Makers & Crafters
Read More >>
Curling Center On Track For January Opening; More Additions Planned At Kmart Property
Read More >>
Snow, Freeze, Thaw, Melt: How Local Ski Resorts Navigate Big Weather Fluctuations
Read More >>
Turkeys, Tonics, And Tales Of Thanksgivings Past In Traverse City
Read More >>
Is Thanksgiving Eve Really The Busiest Bar Night Of The Year?
Read More >>
How NMC's Newest Degree Could Help Shape Water Cleanup Projects In Michigan And Beyond
Read More >>
Downtown Light Parade Rescheduled For Tuesday
Read More >>
It's The Ticker and TCBN's Only Sale Of The Year: 40-65 Percent Off
Read More >>
Road Project Updates: Hartman-Hammond Bridge, Bluff Road, Veterans/Cedar Run/Voice Resurfacing
Read More >>