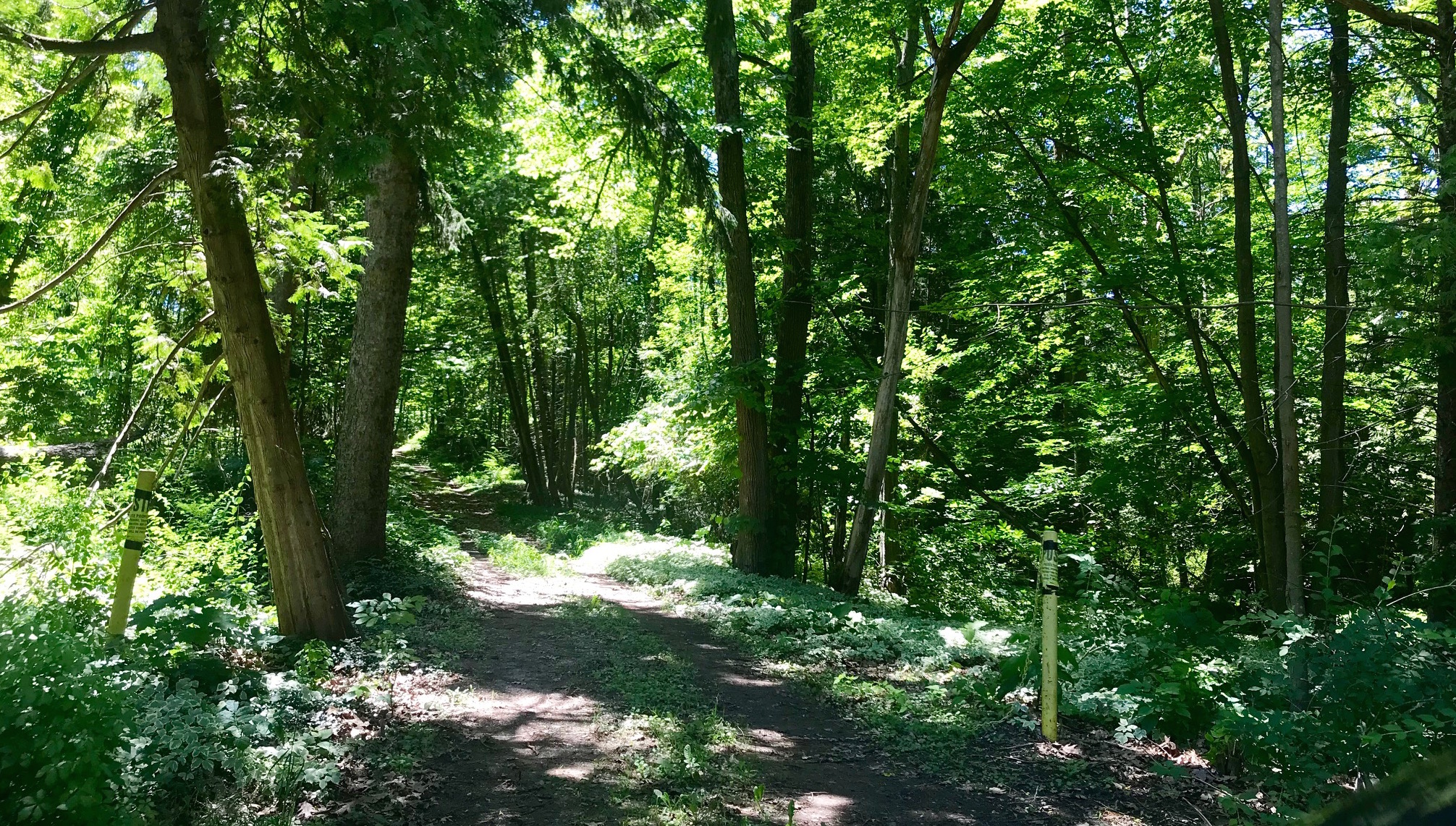 The Making Of A Public Park
By Beth Milligan | July 7, 2018
Hickory Meadows. Timbers Recreation Area. Arcadia Dunes. DeYoung Natural Area. Crystal River. Van's Beach. Maple Bay Natural Area.
These are just a few of the dozens of properties two local organizations – the Grand Traverse Regional Land Conservancy (GTRLC) and the Leelanau Conservancy – have helped save from development and convert into public parks over the last three decades. Once held in private hands – or slated for commercial or residential construction – these properties are now protected in perpetuity for public recreation and enjoyment.
So how does a private piece of land become a public park? And what are some properties around the area that aren't accessible to residents now – but could become the region's next big parks? The Ticker spoke to the land directors for both conservancies for an inside look at their preservation process, and what residents can do to help bring more parks to their communities.
Both GTRLC and Leelanau Conservancy focus on two main areas of property protection: working with private land owners to put conservation easements on their properties – meaning the land remains private, but carries a deed restriction preventing its development – and helping buy or secure important parcels that become public parks or preserves. Both organizations say that while conservation easements may not get much public attention, they comprise a large part of a conservancy's workload and are a way for residents to essentially create their own private protected parks or preserves.
"In almost every case, what pushes people to do a conservation easement is they love their land and want to see it remain the way it is or protect a certain aspect of it," says GTRLC Director of Land Protection Chris Sullivan. "It may be the last chunk of undeveloped acreage on a lake, or a deer hunting property that's their sanctuary and they want to make sure is protected." A conservation easement carries with the land title, ensuring that even if the property is sold or changes hands, it can't be developed. Because such a restriction lowers the land's value, the IRS provides income tax and occasional property tax incentives for owners who obtain conservation easements.
But it's the other half of the conservancies' mission – helping lock down fragile or important parcels to become public parks instead of privately held land – that garner the organizations the most attention and tend to consume the most time and resources. Helping Grand Traverse County secure Maple Bay Natural Area – 452 acres of trails, beaches, fields, and forests on either side of North US-31 between Traverse City and Elk Rapids – was one of GTRLC's biggest projects, Sullivan says. The organization is also working on two major projects now that will bring new public parks to the region: the Upper Manistee Headwaters Preserve – the former Camp Tapico in Kalkaska County that spans 1,288 acres and includes a 130-acre spring-fed lake – and the 400-acre former Camp Maplehurst property near Torch Lake.
In the case of the Upper Manistee Headwaters Preserve, GTRLC used a private loan from residents Richard and Diana Milock to buy the property, and is now fundraising to pay off the $3.9 million loan and open the park to the public. With Camp Maplehurst, GTRLC helped raised a match for a $1.9 million Michigan Natural Resources Trust Fund grant for Milton Township to secure the property; Sullivan says GTRLC is working through the "final steps" to finish up the land protection process and open the property as a permanent public park. At the Leelanau Conservancy, Director of Land Programs Matt Heiman points to the organization's recent acquisition of the 721-acre Palmer Woods Forest Reserve in Cleveland Township as the group's biggest project underway. The site offers hiking, cross-country, and snowshoeing trails, and the conservancy is fundraising to eventually offer mountain biking trails and other recreational opportunities on the property.
In some cases, conservancies buy properties themselves and manage them on behalf of the public; in others, they work to help local communities become the property owners. Conservancies can provide guidance and expertise – including real estate negotiation, grant-writing, and environmental assessments – that smaller townships and villages with mostly volunteer boards may not have on staff. Conservancies also tend to have funding resources that allow them to act quickly when properties hit the market. When Grand Traverse County decided to sell 160 acres of undeveloped Whitewater Township property last spring, for instance, GTRLC submitted bids against several private buyers and successfully secured the property with the goal of later transferring it to the Michigan Department of Natural Resources (DNR) for public use. "The state is a large bureaucratic organization, and they're not nimble enough to move that quickly when land is up for sale," Sullivan explains. "We can step in immediately and preserve those opportunities for the state."
Many parks come into being because municipalities approach conservancies for help, alerting them to acquisition opportunities – but both GTRLC and Leelanau Conservancy say they also maintain confidential internal documents that are essentially "wish lists" for the organizations. GTRLC uses complex scoring criteria for every parcel in the nonprofit's service area over 20 acres and uses the point system to identify crucial properties where they may want to proactively approach land owners about preservation opportunities. "There are a handful of properties that are iconic properties that would have a profound effect if they were lost to development," Sullivan says. "So we keep an eye on those properties and develop relationships with the land owners."
Land owners are the most crucial part of the equation in determining what properties become public parks. Both conservancies, for example, have recently been approached by residents and/or townships looking to explore park opportunities: East Bay Township has potential property available adjacent to Mt. Holiday, while 87 acres of pristine forest and wetland (called the Googasian property, pictured) are for sale between Grandview and Carter roads in Elmwood Township. In the case of the former, GTRLC is awaiting on township direction to begin conversations with land owners in Acme. In Elmwood Township, meanwhile, Parks and Recreation commissioners and residents have strongly supported pursuing acquiring the Googasian property, but that effort has stalled after land owners indicated their desire to sell the site for development instead.
"There always has to be a willing land owner…that is always what has produced the most successful projects," Heiman acknowledges. "People don't typically like to be approached with suggestions for what to do with their property." Sullivan agrees, though he points out in many cases land owners may not be cooperative because they don't realize conservancies can often pay fair market value for land, and aren't always seeking price reductions or donations. "It can be a source of frustration (if a land owner is uncooperative), especially for neighbors and the community…but if people make us aware of a property, we're always happy to look at it or try to help," he says.
Both conservancies say proactively reaching out to their organizations with suggestions for properties to protect, donating or volunteering for land protection efforts, and attending local parks and recreation meetings are the best way for residents to support the expansion of local parks in their communities. "I'd always encourage people to give your local conservancy a call," Sullivan says. "We may be able to help, or think of options you haven't, or at least point you in another helpful direction."
TC Clerk Marentette Appointed To State Election Modernization Team
Read More >>
TC Patriot Game Seeking Applications From Veterans Groups
Read More >>
Man Who Offered Students Rides Intended No Harm, Authorities Say
Read More >>
Planning Commission Nears Zoning Plan For Eighth Street
Read More >>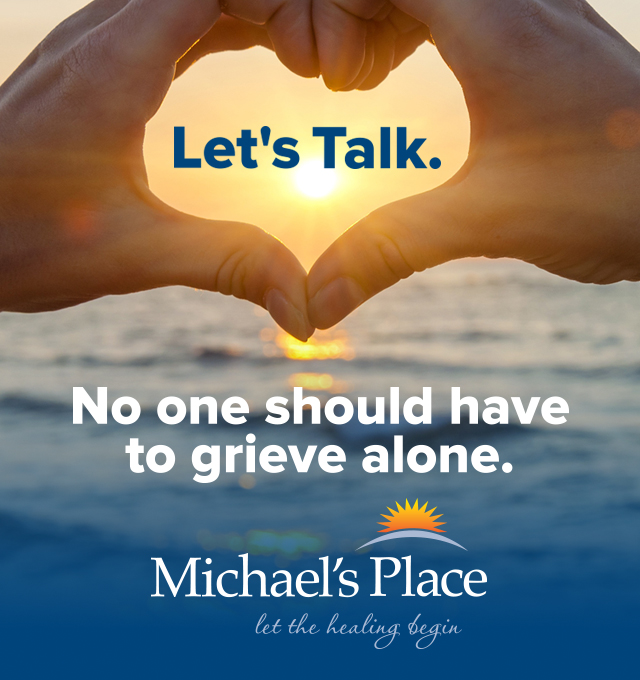 Blue Cross Blue Shield Grants Nearly $37K To Local Groups
Read More >>
Downtown Plaques To Showcase Traverse City History
Read More >>
Commission Meeting Nearly Canceled Over Prayer Policy
Read More >>
Questions Raised Over County Prayer Policy
Read More >>
Northern Michigan's Safety Net Is Broken
Read More >>
Tuscan Bistro Closes, Chef Cannon Heads To GT Resort
Read More >>
Parks Projects: Upgrades Planned For Civic Center, Medalie, Power Island, More
Read More >>
Real Estate Sales Continue To Slow, But Prices Rise
Read More >>
TC Pit Spitters To Host GLIAC Baseball Tournament
Read More >>
BSUFest To Highlight Diversity At NMC, In Community
Read More >>