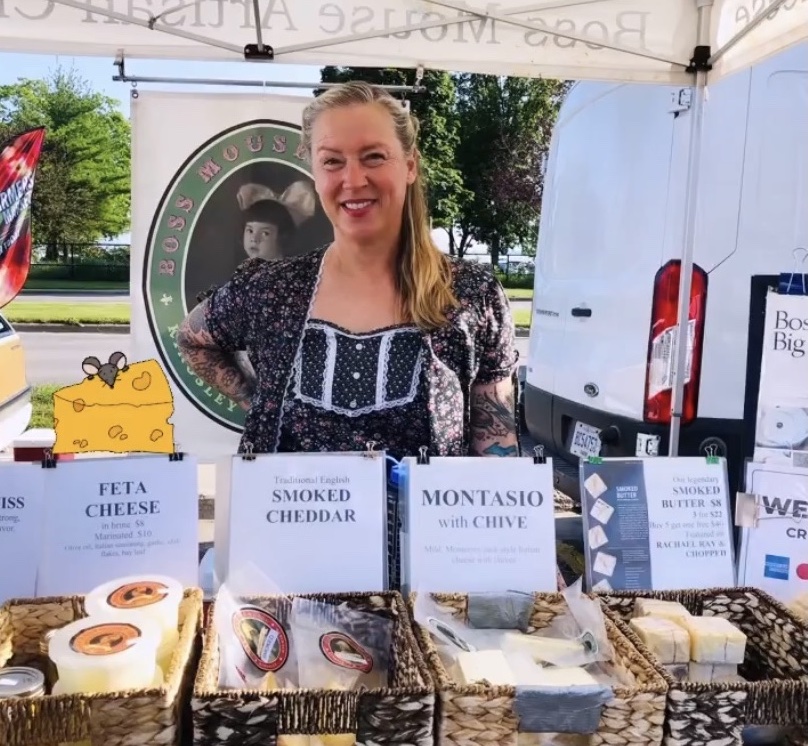 The Market: Meet The Boss
By Karl Klockars | May 7, 2023
With the Sara Hardy Farmers Market having just kicked off, we decided it's a good time to go behind the scenes to meet some of the faces and hear the stories behind the farmers and craftspeople, starting with the boss herself: Boss Mouse Cheese, that is.
Sue Kurta's been a fixture at the Traverse City market and others nearby for more than a decade, selling her famous smoked butter, cheese curds and other handcrafted dairy delights under the Boss Mouse Cheese banner. Working from an 1867-era farm in Kingsley, Kurta's journey to Paradise Township started at a cheesemaking class in New York City's Greenwich Village.
"I always had a lot of hobbies," Kurta says. "I'm a big music lover, I like animals and I love cooking. I took a wine and cheese class and just started dabbling, making cheese at home, and the more I got into cheesemaking the more I liked it." In 2010, Kurta was in the midst of what she called "a seismic change" in her life, departing a career in corporate banking while also attending more classes on cheesemaking.
"The more I spent time on these cheese farms, the more I started feeling like I would love to live on a farm [and] I was keenly aware that I was also … just away from my life, you know?" Kurta, who grew up downstate, discovered a farm for sale in a town she'd never heard of, and moved back to Michigan. "But cheese was still just my hobby," she says. "I was never going to be a full-time cheesemaker, and Michigan has super, super restrictive dairy laws."
After finding work in Traverse City, she started setting up a cheese barn at home "just with the intention of selling at the farmer's markets," she says. "I didn't know it was going to be what I did for a living - but two years into Boss Mouse I was making the same money I was making in my day job, so I quit the day job and Boss Mouse has just gone up ever since."
Even before Boss Mouse, Kurta was seeking out farmer's markets wherever she went. "I love seeing what's for sale. It's kind of like the heartbeat of a place sometimes is the local market, right?"
That heartbeat extends into the relationships that develop between vendors. "It's like a circus that comes to town. You pull in early, set it all up, sell stuff for four hours and then it's gone. I think there's a camaraderie in doing that kind of work and how diehard the farmers market people are," Kurta says. "We all work side by side over the years and we're all in the same line of work: farmers. There's a real kinship amongst us."
The offerings of Boss Mouse have expanded through the years, building up from cheese curds and butter to aged cow's milk cheeses like cheddar, sweet swiss and an Italian variety called Montasio that's infused with herbs, spices and (naturally) cherries from time to time. The pace, however, is a bit more consistent for a cheesemaker than it is for farmers at the whims of the season. "Cheesemaking is a year-round product. Our busy season is the farmers market season [and] cheese has to age, so we make it like little elves all winter and then it's just coming out of the cave ten times faster in summer than it does in winter."
When the market is in season, though, it's as much of an event for the vendors as it is for the attendees. "It's like getting dressed up for a big party," Kurta says. "I love how everybody wants to do their very best. And they make stuff fresh - you know, the day before the Sara Hardy Market, like into Friday night, we'll get up at four in the morning and do something fresh. All the baked goods that are there are made in the middle of the night before the market. It's very much an event for us."
Of course, it's not just the bond between vendors that brings someone back to the market year after year. The customers play a huge part in that relationship as well. "There's a real hardcore bunch of regulars that come rain or shine every Saturday for years. I love meeting people from all over the world … and welcoming them to Traverse City."
"From the bottom of my heart, I didn't know I'd end up being a cheesemaker. It was just my hobby. And that whole 'do what you love and the money follows' thing, that actually happened. I never moved here thinking it was going to be what I did for a living. I thought it was just going to be my side hustle," Kurta says. "But I'm very proud. I take it really seriously. I just want to do my very best at it. And I still love it. I still love to make cheese. I still get really excited to get out there and make it. I still can't believe I get to do it."
Market quiz: Sue, If someone gave you $100 to spend at the market AND you could magically go on any week you wanted, when would you go and what would you buy?
"I think I would take that money and come in August. August is kind of the height … there's so much produce in August. There's so much fruit and vegetables and flowers. I love to get a bouquet of flowers, a baked good, local eggs, something for dinner – I like the whole thing of shopping seasonally and seeing what looks good to you and you make it that night. There's quite a lot of beauty products now, too; get yourself a beautiful bar of soap. Just get a bit of everything - I think our markets have some pretty affordable stuff."
Comment
TCAPS To Hold Ribbon Cutting For New Montessori School
Read More >>
City Commissioners Approve Budget, Munson Avenue Rezoning, Pride Resolution
Read More >>
Two GT County Women Arrested for Meth & Fentanyl
Read More >>
Alley Work Will Impact Old Town Garage Access This Week
Read More >>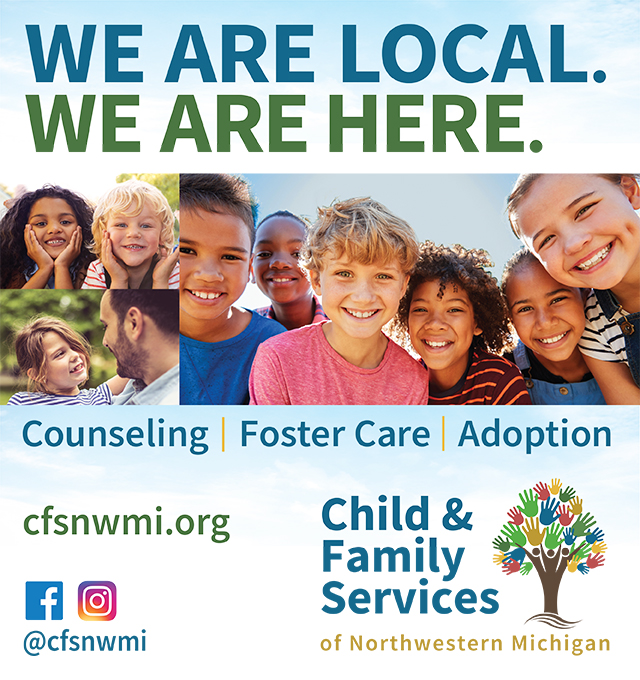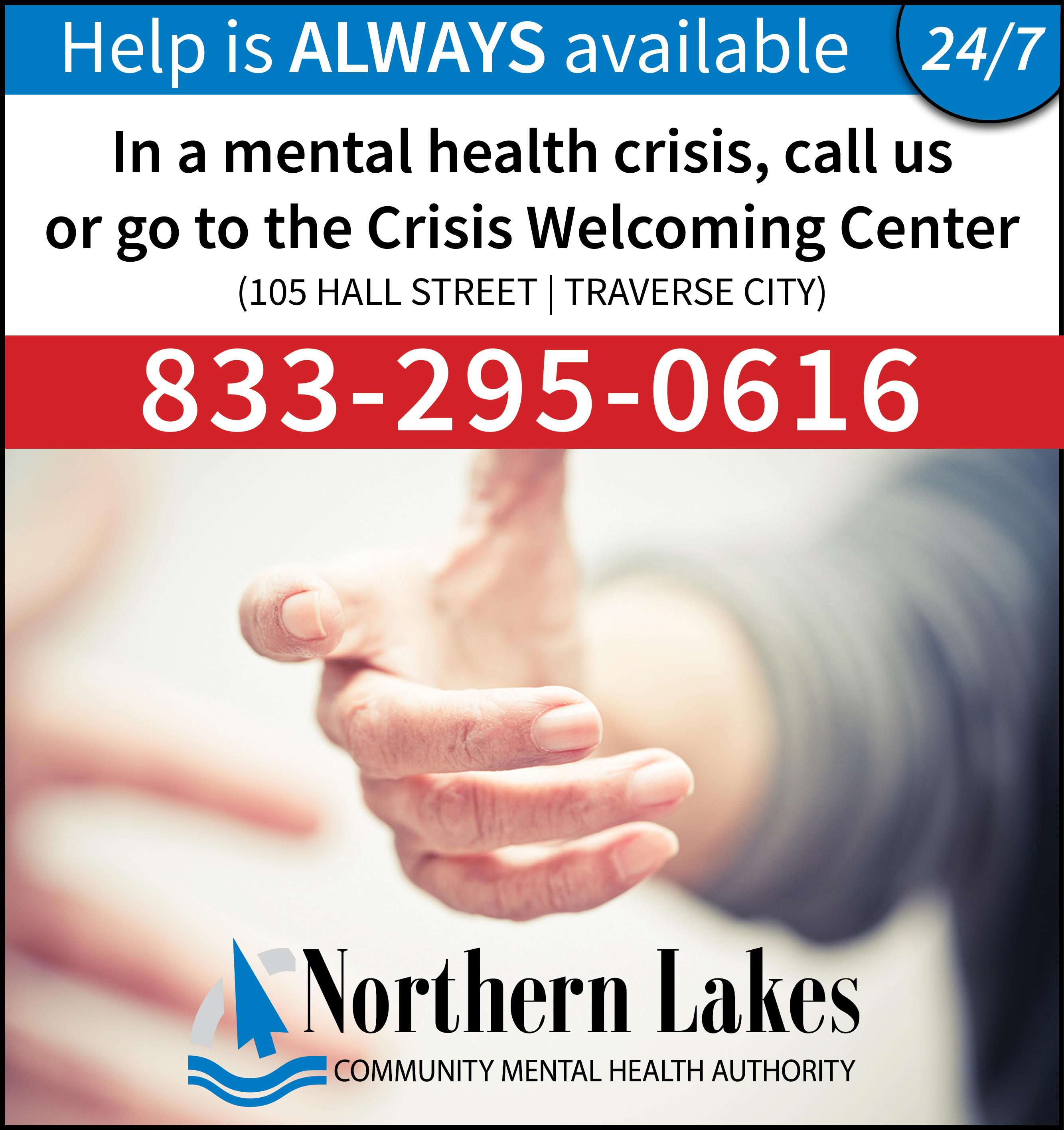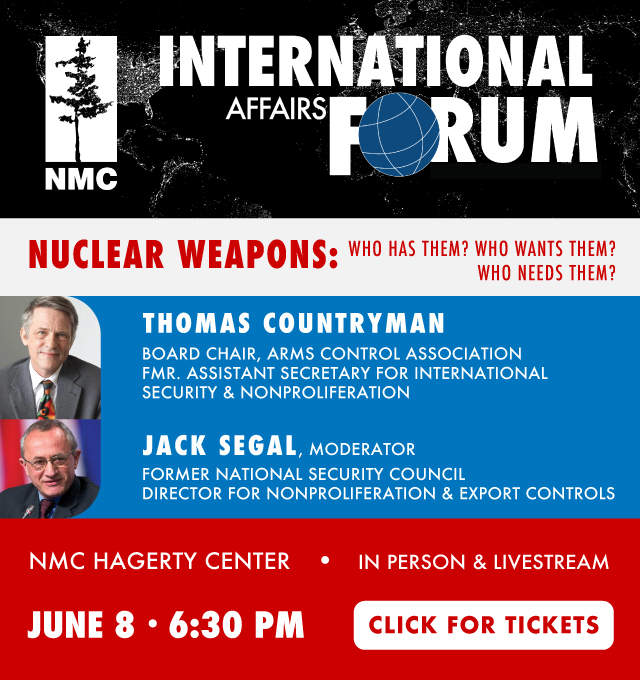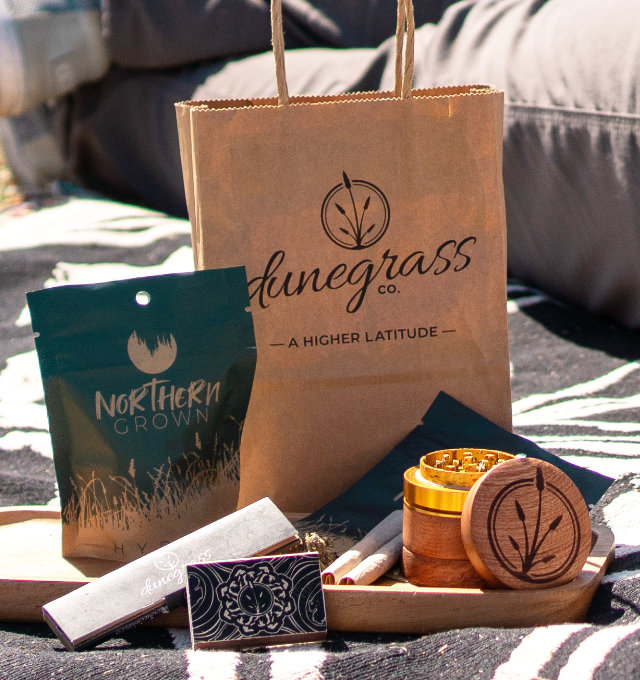 Join Us For Recess on the Water Wednesday - and Win Great Prizes!
Read More >>
How Healthy Are Our Waters?
Read More >>
East Bay Township Considers Changes to Allow More Preschools & Daycares
Read More >>
Traverse City's Graduating Class Of 2023 Wants To Save The World
Read More >>
Seven Hills Opens on Old Mission Peninsula
Read More >>
Off To The Races: An Early Look At 2023 Mayoral And City Commission Elections
Read More >>
DDA Eyes Project List, Citizen Advisory Council for New TIF Plan
Read More >>
First-Ever International Fireworks Championship Coming to TC
Read More >>
Interlochen Cyclist Killed in Car Crash
Read More >>
Is Traverse City Spartan Country?
Read More >>