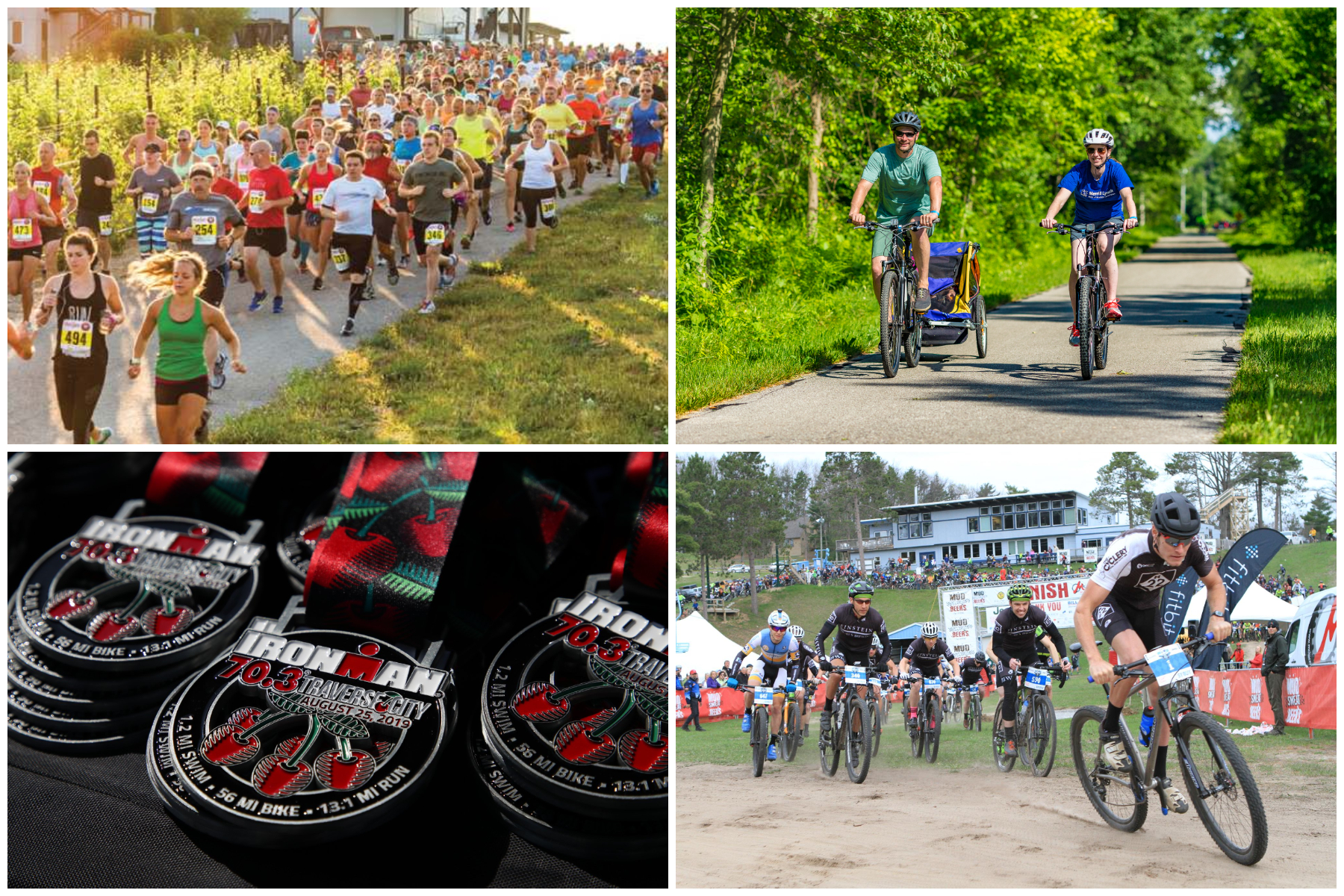 The Races, Their Changes, Numbers, And Potential Disruptions
By Craig Manning | July 5, 2021
After a year where most local races and endurance events were cancelled or converted to virtual competitions, the second half of 2021 is packed with in-person contests. The Ticker touched base with organizers for some of the area's biggest races to find out how their 2021 plans differ from past years, what their registration numbers look like, and what locals should expect in terms of crowds or traffic disruptions.
National Cherry Festival Meijer Festival of Races, July 11
The typical plan: Held on the morning of the Cherry Festival's second Saturday, the Festival of Races consists of four races (5K, 10K, 15K and half marathon) winding through Old Mission Peninsula and downtown Traverse City.
The revised 2021 plan: The big change this year is the finish line setup. In a typical year, the races occur right before the Cherry Royale Parade and follow the parade route down Front Street. This year, with the parade converted to a "standing parade" at Grand Traverse Resort and Spa and bridge construction blocking several downtown streets, Cherry Festival staff opted not to close Front Street. The races will instead follow a route along Grandview Parkway to a finish line at the Open Space.
How signups are going: The Festival of Races currently has approximately 1,800 participants signed up across four in-person races and four virtual options (also new this year). The numbers show a clear preference for in-person contests: 1,721 registrants across the four races, versus 71 virtual signups.
What locals need to know: While Front Street won't be closed, the routes for the races will affect several local roads, including Peninsula Drive, College Drive, Eastern Avenue, East Shore Road, McKinley Road, Washington Street, and Railroad Avenue. The earliest race starts at 7am and traffic disruptions may continue until 10:30am, when all courses close to runners. Full course maps for each race can be found here.
Tour de TART, July 16
The typical plan: The Tour de TART is an evening bike ride that takes cyclists on a 17-mile route of the TART and Leelanau Trails, starting at Darrow Park in Traverse City and concluding with a bayside buffet at North Park in Suttons Bay. The event is TART's biggest annual fundraiser.
The revised 2021 plan: According to Janna Goethal, the annual gifts and special events coordinator for TART Trails, this year's Tour de TART "will look similar to previous years, with a few small changes." Registration for the event is capped at 300 riders, down from 625 is 2019, and the buffet dinner is being swapped for boxed dinners catered by Fiddleheads out of Lake Leelanau with support from VI Grill in Suttons Bay. No day-of registrations will be available.
How signups are going: Goethal says registration for this year's Tour de TART – which opened on June 23 – is "steadily climbing" at the moment. "We anticipate reaching our 300-person cap for this year's event within the next two weeks," she adds.
What locals need to know: Riders will begin at Darrow Park between 4 and 6:30pm on July 16, with return bus service running 6-9pm from North Park. Goethal says locals can expect large crowds at the start and finish locations, as well as crossing guards at several intersections along the TART and the Leelanau Trail, including Tom's West Bay, Carter Road, Cherry Bend Road, Grandview Road, Center Highway, Lake Leelanau Drive. There will also be six crossing guards stationed around the Village of Suttons Bay.
Crystal Lake Team Marathon, August 14
The typical plan: Usually held the second Saturday of August, the Crystal Lake Team Marathon is a relay-based running event which features five-member teams. Each team member runs a leg to add up to the 26.2-mile total distance. The race starts and finishes in downtown Beulah, with a course that goes all the way around Crystal Lake.
The revised 2021 plan: According to Race Organizer Asa Kelly, the 2021 Crystal Lake Team Marathon will look mostly normal, with the only notable changes affecting post-race festivities. Those changes include packaged food instead of cut fruit, bottled water versus cups, and an awards pickup table instead of a larger ceremony.
How signups are going: Kelly expects the Crystal Lake Team Marathon to draw about 80 teams, close to the average.
What locals need to know: The Crystal Lake Team Marathon will impact a variety of roads around Crystal Lake, including in downtown Beulah. Kelly recommends locals check the course map and "to be aware of runners on the road." Roads won't be closed, but Kelly says runners will be out from 7am to around noon on race day.
IRONMAN 70.3 Michigan, September 12
The typical plan: IRONMAN made its northern Michigan debut in 2019 with a course centered around downtown Traverse City. Controversy about road closures and traffic disruptions — particularly in Leelanau County, where much of the race's 56-mile bike course was routed — led event organizers to relocate the event to Frankfort.
The revised 2021 plan: Beyond the move to a different venue, Trevor Tkach, president and CEO of Traverse City Tourism expects the race to look similar to a pre-pandemic competition. "Since the restrictions were lifted, we are basically back to business as usual – just with more emphasis on health safety protocol," he says.
How signups are going: When asked how registrations are going, Tkach tells The Ticker: "Good but a little confusing," noting that there are "still a number of deferred registrants from 2020 who have not committed yet. The uncertainties tied to the pandemic have surely affected athlete decision-making and training plans, too." The original Traverse City Ironman sold out within a matter of hours, but there are still spots available for this year's event at the time of this writing.
What locals need to know: "The race is a rolling closure – not a complete road closure," Tkach says. "There are alternative routes for vehicular traffic. All of those details will be released in the coming months." Those looking for course map information and other updates about can keep an eye on the IRONMAN website.
Sleeping Bear Marathon, October 2
The typical plan: The Sleeping Bear Marathon is a series of three out-and-back races (a marathon, a half marathon, and a 5K run/walk) that start in Empire and route through parts of the Sleeping Bear Dunes National Lakeshore. The race got its start in 2012 and usually takes place on the first Saturday of October.
The revised 2021 plan: "Thankfully, because everything is open, athletes won't expect anything different [from usual]," says Abbey VanValkenburg of Race Day Events, the timing company that puts on the marathon. The one significant change is that participants will have the option of opting for virtual races.
How signups are going: VanValkenburg says Race Day Events is expecting record numbers. The event already has 850 signups – approaching the previous record of "just under 900" in 2019 – and VanValkenberg is predicting the race will break 1,000 competitors for the first time. "Runners, I think, are very excited for the fall," she says. "And it's not just because of COVID precautions lifting. People are registering because [our race date] gives them time to start training and be trained in time."
What locals need to know: No roads will be closed. The majority of the course, VanValkenberg explains, follows the Sleeping Bear Heritage Trail, and the parts that are on roads "cone runners off to the side" to keep vehicular traffic moving.
Mud, Sweat, & Beers, October 9
The typical plan: Mud, Sweat, & Beers (MSB) is a fat tire and mountain bike race hosted the first Saturday in May, with a start and finish line at Mt. Holiday and a course that traverses nearby neighborhoods and parts of the VASA Trail. The event, a fundraiser for Mt. Holiday, typically draws 900 participants across four races.
The revised 2021 plan: On May 1, MSB hosted a "COVID-restricted race" called the MSB300, which was capped at 300 riders due to COVID-19 restrictions. The race planned for October 9 – dubbed the MSB Classic – will be the full version, with all four races and 900 participants.
How signups are going: According to Event Co-Director Jim Kalajian, the MSB Classic is technically the rescheduled May 2020 event, which filled up its registration slots in March 2020 before being rescheduled – first to August 2020, then to May 2021, and finally to October 9.
What locals needs to know: Impact on public roads and other infrastructure is minimal. Kalajian says that, as has been typical with every incarnation of the race for the past 10 years, the MSB Classic will have "no real impact on locals other than the Holiday Hills and English Woods neighborhoods." Those roads aren't closed, but will see bike traffic from the race.
Iceman Cometh, November 6
The typical plan: The Iceman Cometh, traditionally held on the first Saturday of November, is "the country's largest single-day, point-to-point mountain bike race," per the Iceman website. The event typically draws nearly 5,000 racers, both to the Saturday morning race and a Friday expo at Grand Traverse Resort and Spa.
The revised 2021 plan: According to Iceman Race Director Cody Sovis, the goal for 2021 is to be "as close to normal as possible." "We're really looking at changes to guidelines as we get into summer and fall so that we're in a position to go above and beyond what's required," Sovis explains. Participants can expect "potential changes to where and how we serve food and beverages at the expo," as well as increased social distancing efforts "where possible at start and finish venues."
How signups are going: Sovis says most registered riders from 2020 chose to "donate or defer their entries to this year, so we've been essentially sold out since this spring." The event also has a "sizable waitlist."
What locals need to know: The Iceman course stretches from Kalkaska Airport to Timber Ridge RV & Recreation Resort, mainly traversing dirt roads, two-tracks, abandoned railroad beds, and the VASA Ski Trail. Impact to local roads is minimal, though Sovis says there is always some extra traffic "on Traverse City's east side and on M-72" during Iceman weekend.
Also on the calendar for the coming months are races like the Traverse City Triathlon (Sunday, August 15) and the M22 Challenge (September 18), though organizers for these events did not respond to The Ticker's requests for comment.
Comment
North Bar, Modern Bird Set For Debuts Soon
Read More >>
Summer Employment Forecast: Will The Job Market Warm Back Up?
Read More >>
NMC To Sign New Articulation Agreement To Promote Construction Trades Education
Read More >>
DDA Teams Up With Traverse Connect For Potential Business Attraction Program
Read More >>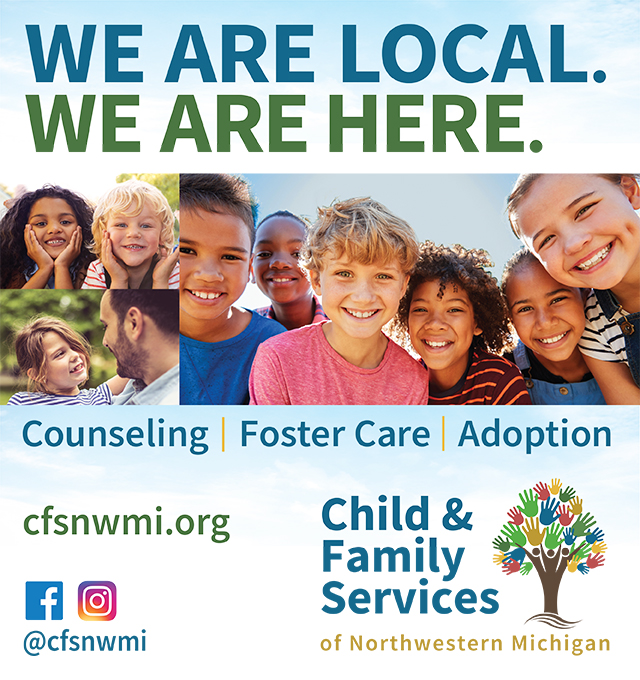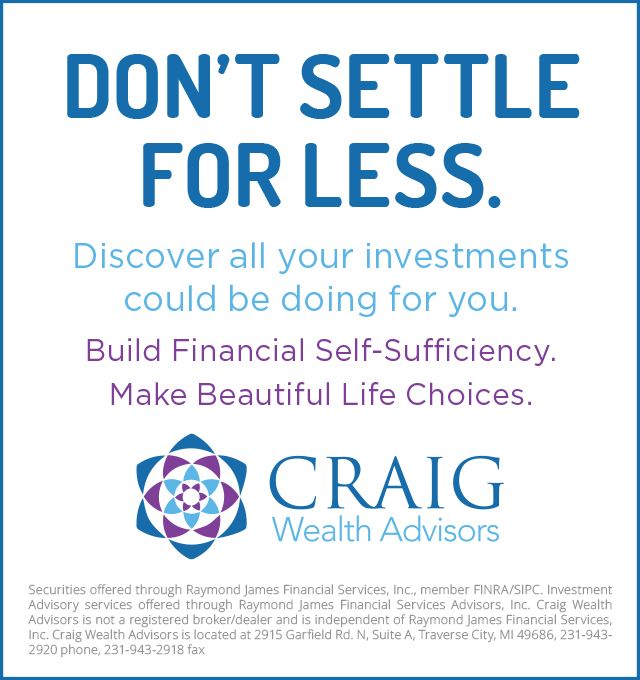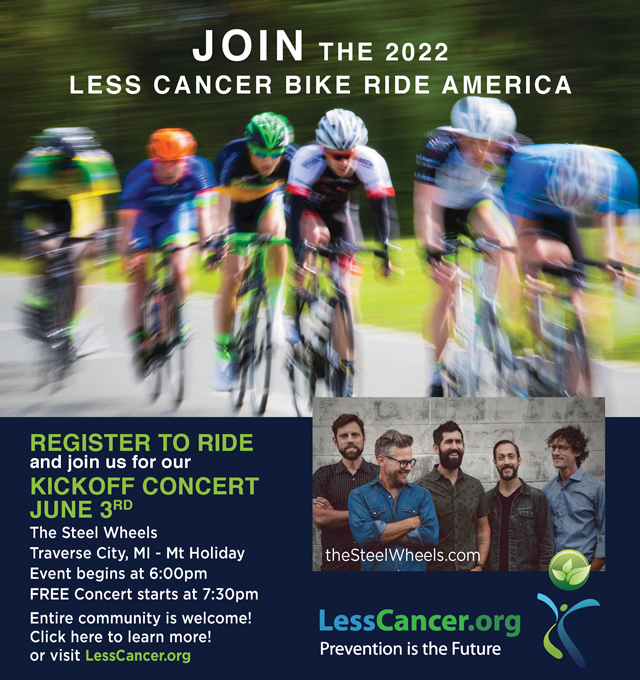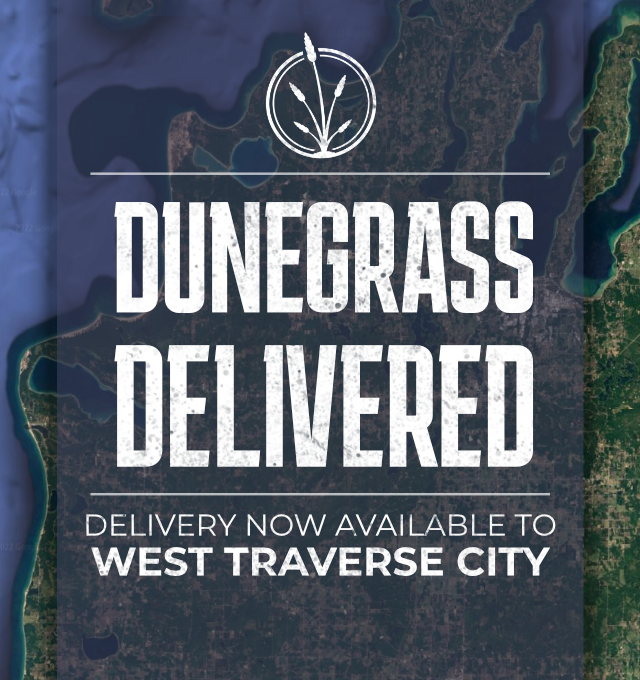 Montessori's Big Year
Read More >>
New Senior Living Facilities Are Under Construction In Traverse City; Can The Local Workforce Support Them?
Read More >>
The Dish Cafe Is Back On The Market
Read More >>
2022 Outstanding Educators Unveiled
Read More >>
City Commission Approves Recreational Marijuana Ordinance, Letter Of Understanding For Grandview Parkway Redesign
Read More >>
Local Home Sales Continue Drop, While Prices Continue To Climb
Read More >>
20 Years Later: The Village at Grand Traverse Commons
Read More >>
"Now Hiring" Showcases Jobs Across The Region
Read More >>
New Owners For West End Tavern, Paesano's Pizza; More Restaurant, Retail News
Read More >>
Traverse City Horse Shows Issues Statement Regarding Summer 2022 Season
Read More >>