The Summer Of Ticks
By Craig Manning | June 16, 2021
"Dozens of ticks." That's what Scott Tucker, superintendent for the Sleeping Bear Dunes National Lakeshore, says his employees have been dealing with on a daily basis this spring. His observation aligns with predictions: For months, there has been much chatter – both in northern Michigan and beyond – about 2021 being an unusually severe tick season. And while ticks have been growing in prevalence throughout the state over the past several years, Tucker says 2021 is so far looking to be demonstrably worse than anything in recent memory.
"We haven't thrown any science [at the tick issue] to try to quantify the increased appearance of them," Tucker says. "But in general, park staff are finding ticks far more prevalently than they have in years past. And the public is as well, at least the ones that report it to us. Our field staff – the professional outdoors folks – are pulling dozens of ticks off themselves on a daily basis when they're in the field. So there is definitely a higher quantity of ticks this year than the past couple of years."
What's causing the issue? On one hand, it's the continuation of a trend. The Emerging & Zoonotic Infectious Disease Section of the Michigan Department of Health and Human Services (MDDHS) recently published a report on ticks and tickborne disease in state between 2016 and 2020. According to that report, Lyme disease cases in Michigan have effectively doubled between 2016 (when there were approximately 225 reported human cases) and 2020 (when there were over 450). Those increases have occurred "as tick populations have spread across the state," with the blacklegged tick –the species that spreads Lyme disease – now found in most parts of upper and lower Michigan. Between 2017 and 2019, ticks from several northern Michigan counties – including Leelanau, Benzie, Manistee, and Charlevoix – tested positive for the bacteria that causes Lyme disease.
But why are tick populations growing in the first place? According to Brent Wheat, environmental health director for the Grand Traverse County Health Department (GTCHD), climate change is public enemy number one for most experts.
"Warmer temperatures can cause that to happen," Wheat says of ballooning population numbers. "So maybe it's an abnormally warm summer or fall, when reproduction is at its peak."
MDDHS also notes that blacklegged ticks in Michigan "are active anytime outdoor temperatures are above 40 degrees Fahrenheit," which means warmer and milder weather in the fall, winter, and spring can lead to ticks being active for a larger percentage of the calendar – thus biting more humans and spreading more disease.
For his part, Tucker confirms that this spring's warm April weather meant that "tick season started a little bit earlier this year" in the Sleeping Bear Dunes National Lakeshore.
Other factors could be contributing to Michigan's tick uptick, too. Wheat points to rising deer population numbers in Michigan, given that deer are a common host animal for ticks throughout their lifecycles. Shelly Stusick of the Northwest Michigan Invasive Species Network, meanwhile, says Michigan residents should be aware of the risk posed by Japanese barberry, an invasive flowering plant that was initially brought to the area as an ornamental but later started to spread in the wild. When allowed to spread unchecked, the plant can harbor significantly more ticks than areas with controlled or no barberry.
"A lot of the ornamental invasive species in our region were brought over years and years ago because it's a novelty," Stusick explains. "There was a study from the University of Connecticut that indicated that managing Japanese barberry reduces blacklegged tick abundance, and therefore the infection rate." While dense stands pose the most significant challenge, birds can also take berries from single bushes in yards and transfer them to other areas where they can eventually spread out and harbor ticks.
These dense stands offer a warm and humid environment that is "favored by blacklegged ticks and the white-footed mouse, which is the tick's primary vector," Stusick says. The Invasive Species Network will soon be offering a pair of "trade-up days" aimed specifically at getting local property owners to trade in their invasive barberry plants in exchange for coupons "good for a non-invasive alternative."
If there's good news, it's that not all ticks pose the same level of risk. The most common species in Michigan is actually the American dog tick (also commonly known as the wood tick), which "very rarely spread disease" according to the MDDHS. Those ticks also tend to be the ones that GTCHD sees most frequently. Last year, Wheat estimates the Health Department "probably identified about 30 ticks" for local residents, the vast majority being dog ticks. "Over the past three years of identifying ticks, we've only had one blacklegged tick that we've identified," he says.
Still, Wheat and Tucker both say locals should exercise caution when exploring trails or venturing out into wooded area. That might mean wearing long pants and high socks, using insect repellant containing DEET, avoiding areas with lots of brush or high grasses, and checking yourself (as well as kids or pets) for ticks after outdoor activities.
At Sleeping Bear Dunes, Tucker says staff have ramped up tick awareness posts on social media and placed "tick info cards" at all trailhead to share tips for risk mitigation. Thanks to a donation this week from Friends of Sleeping Bear Dunes, the park will also soon have "tick removal equipment for every employee of the Lakeshore this summer."
As for handling tick bites when they do happen, the first recommended step is typically to remove the tick using tweezers and to put it in a Ziploc bag or some other sealed container. GTCHD can help with identifying these ticks, which can be dropped off at 2650 LaFranier Road. Local residents can call 231-995-6051 for guidance or assistance.
Wheat says a call to the doctor is also always warranted, even if the tick was only attached to the skin briefly or didn't look like a blacklegged variety.
"All tick species can carry disease," he explains. "That doesn't mean they will always spread disease to you, but they can. So if there is a tick that is embedded in you, we first and foremost suggest that you contact your healthcare provider."
Comment
Impact100 Traverse City Announces Latest Grant Recipients
Read More >>
Three Hundred Miles in 24 Hours
Read More >>
Munson to Ramp Up Outpatient Efforts, Regionalize Inpatient Care
Read More >>
Man Arrested After Concerns Over Blair Township Threat
Read More >>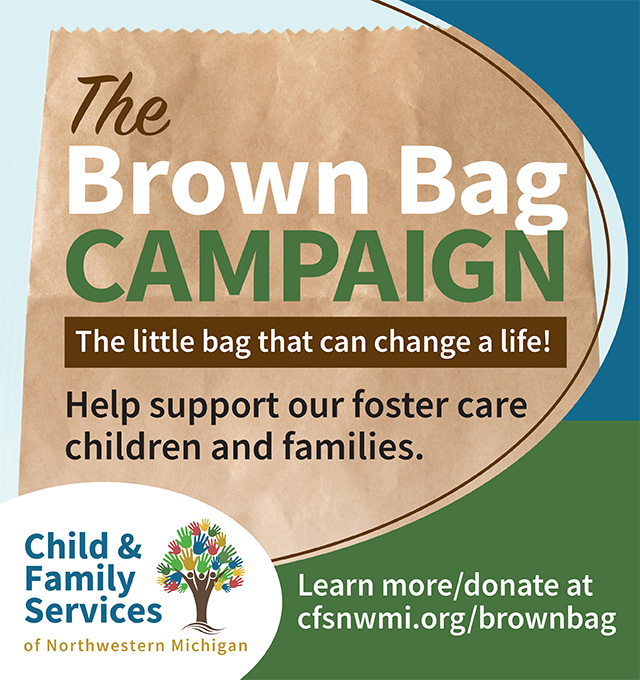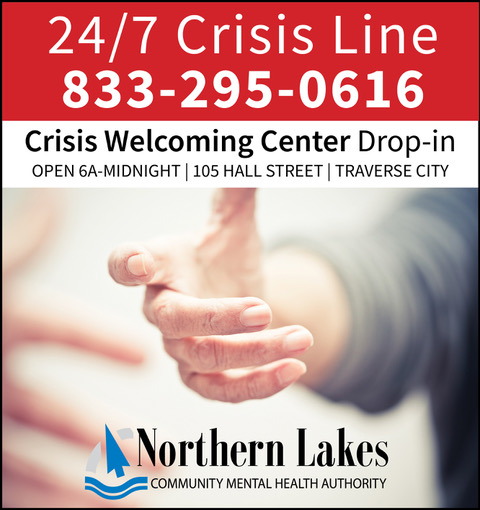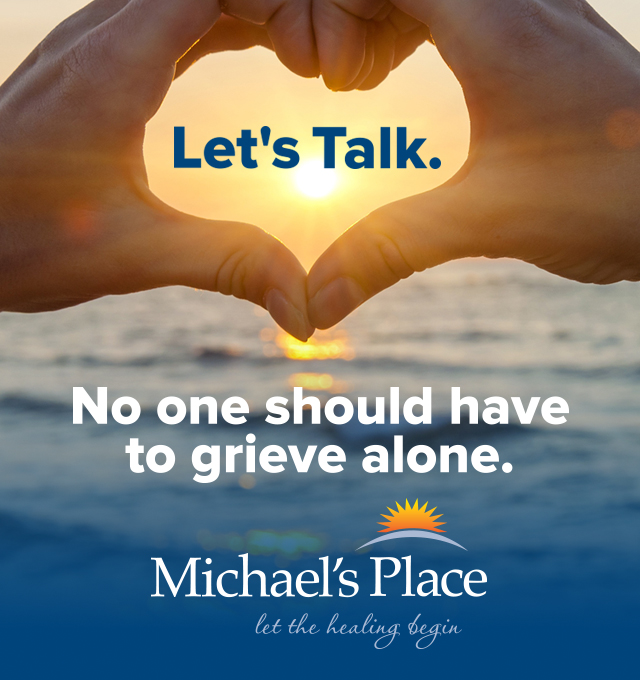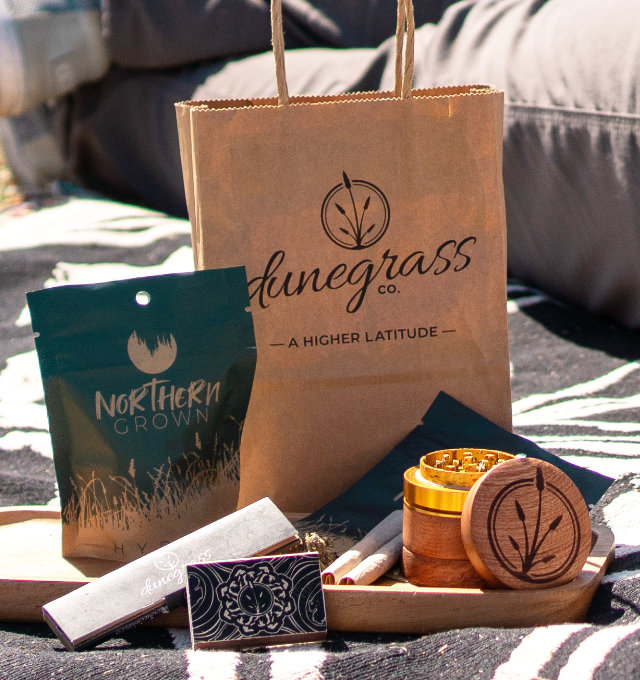 Man Arrested After Standoff in Central Neighborhood
Read More >>
Building Peninsula Shores
Read More >>
GT County Commissioners Approve Peninsula Parks Funding, Remote Work Policy
Read More >>
Join Us For Fall Recess Next Week at Seven Hills on Old Mission Peninsula!
Read More >>
Local NMC Students Traveled To Morocco Earthquake Epicenter Months Before Disaster Struck
Read More >>
TC Curling Center Sweeps Past Expectations
Read More >>
Commissioners to Offer City Manager Position to Vogel
Read More >>
From Frenzy to Focus: Northern Michigan's Fall Real Estate Update
Read More >>
Senior Services Take the Spotlight
Read More >>
Grand Traverse State Bank To Be Traverse City's Newest Bank
Read More >>