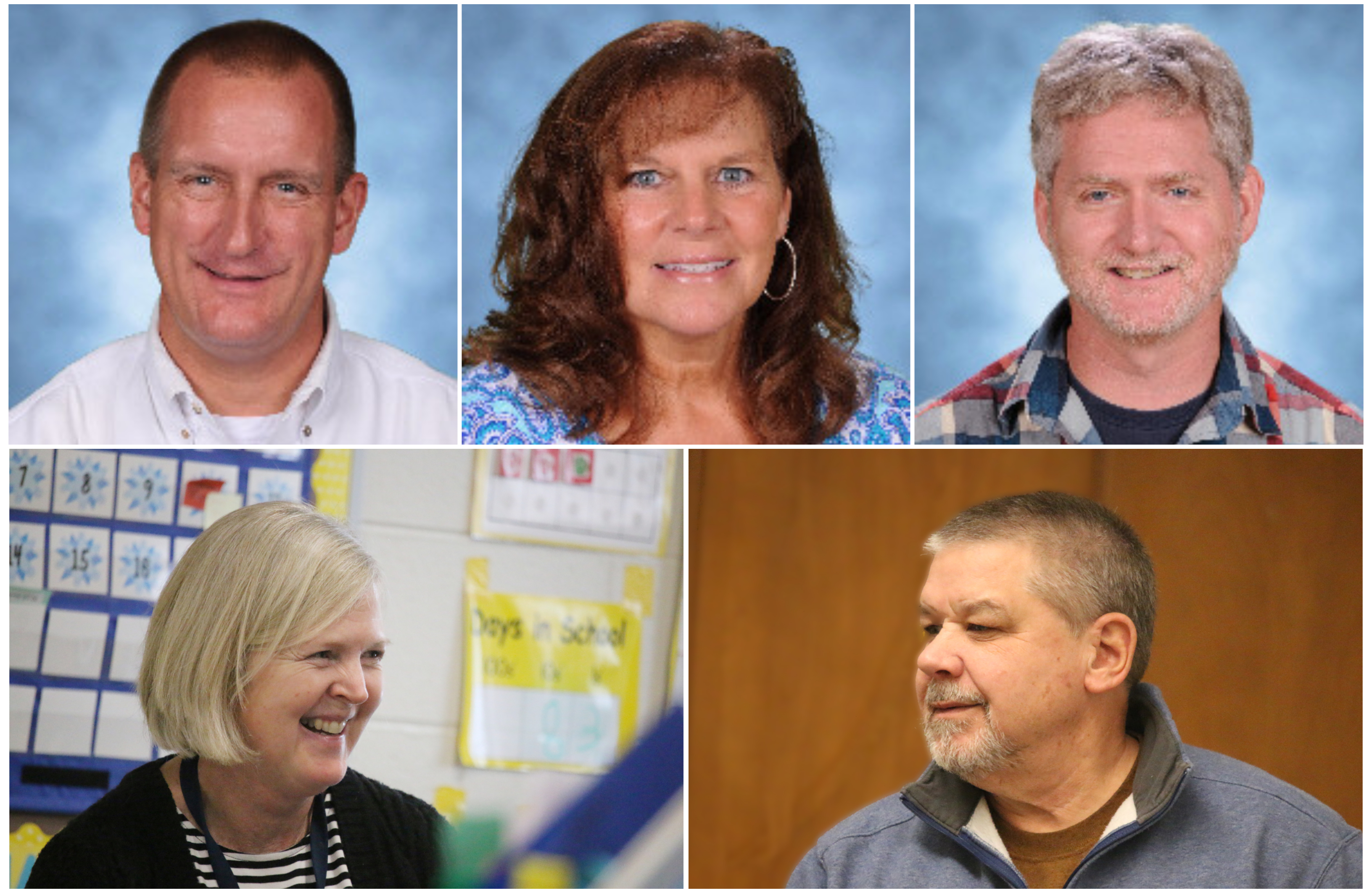 These Local Teachers Are Institutions
By Craig Manning | Jan. 22, 2020
Sometimes educators become "institutions." You know the type: teachers who have been in the same jobs for decades; those who are household names in the districts where they teach; teachers whose past students can point to as major mentors. The Ticker talked to five local educators who go beyond the coursework to discover how and why they do what they do.
Peter Deneen, band director at East Middle School; 28 years with Traverse City Area Public Schools (TCAPS)
Peter Deneen knows the importance of influential educators: it's because of a former teacher that his life path went where it did.
Growing up in Traverse City, Deneen says he always knew he wanted to be a band director – he just didn't think he was made for the job. "I thought I was too shy," he says. "I couldn't see myself in front of a group, doing that. It was my saxophone teacher at the University of Michigan who put me in positions of teaching, first in small groups and then in front of larger groups, and made me do it."
"It took some people who really believed in me to keep me going in this direction," Deneen adds.
That idea – of being able to help young people unlock and pursue their passions – has been central to Deneen's teaching ever since. "There is nothing I enjoy more than making music with other people, and being able to pass that on to younger people is a gift to me," he says. "To watch them grow and learn and develop over time, it's like the best day of parenting ever, every single day."
Renee Sanders, first grade teacher at Courtade Elementary School; 34 years with TCAPS
In a way, Renee Sanders' career as an elementary school teacher began before she finished elementary school herself. As a sixth grader, she took part in a program where older students would mentor younger ones. She continued to participate in similar programs throughout middle school and high school, before ultimately pursuing a career in education.
"I always knew I was going to work with kids in some fashion, because just going and being a part of that – watching them, teaching them, seeing them learn something new – it just gave me so much joy," Sanders says.
Beyond seeing the "light bulb" moments where concepts really click with students, Sanders' favorite thing about teaching is the sense of community – getting to know the students, teaching multiple siblings within specific families, and forging deep relationships with each family. Those relationships, she says, tend to last for far longer than any student's time in class.
"Last week, I had a former student – who is now a senior in high school – stop by for a visit," Sanders says. "When that happens, it's like having old friends stop in. That those students are still interested in coming back and saying hi, it shows that you had some kind of footprint, some kind of imprint into their education. And those connections, where you've been around for so long that you can see your students all over town, growing up and doing wonderful things, it does do your heart good."
Tak Ready, government and social studies teacher at West Senior High; 20 years with TCAPS
When Ready graduated from Michigan State University in 1990, he had a degree in international relations and a plan to start a career in politics. Instead, he ended up as a teacher's aide at the Beaver Island Lighthouse Alternative Education School, an alternative school for kids who, for one reason or another, had been kicked out of their existing schools. The experience changed his life.
"On the very last day of the program, the kids were about to take a ferry back to the mainland to go back to their normal lives, and almost all of them were crying," Ready says. "Many of them didn't want to go back, because they were in a safe place where they knew people cared for them. And I thought, 'Wow. Education is a powerful thing.'"
For Ready, teaching is about more than just getting students to pass a test. His goal is to shape today's teenagers into tomorrow's responsible citizens.
"At the end of the year, I always have a talk with my students about the things we learned that year," Ready explains. "And I say, 'If I see you on the street in 10 years, I'm not going to quiz you to see if you remember exactly how to invoke cloture in the Senate…but I will ask you if you are following the news, or if you're paying enough attention to be an informed voter, or if you're doing things to help your community. I don't care who you vote for, but if you are doing those things, then I will feel like I did my job well.'"
Karen Alpers, first grade teacher at Immaculate Conception Elementary School; 35 years with Grand Traverse Area Catholic Schools (GTACS)
Alpers started her teaching career with GTACS when she was just 22 years old. Three-and-a-half decades later, she's still there.
"I look back on it and that number is unbelievable to me," Alpers says. "It doesn't feel like that many years have gone by. But the really cool thing now is that, in my current class, I have two students who are children of former students."
Alpers says that teaching "doesn't seem like work" to her. When asked about what she values most about the job, though, she points to the darker days. Several of her students have lost their parents to cancer, and one almost passed away due to an unexpected heart issue. Helping children through those turbulent periods, Alpers says, has been the greatest accomplishment of her career.
"To be a part of that child's life at such a defining moment, and to be able to be there and help that child get through that or gain some kind of understanding about what's happening in their world, that's important," she says. "And then also to bring the other children in the classroom along, with greater love and compassion for what their classmate may be going through or experiencing, that's important too."
Tim Shrift, physical science teacher at St. Francis High School; 31 years with GTACS
A Michigan Tech graduate, Shrift started teaching with GTACS in 1989 – first as a long-term substitute and eventually as a full-time teacher. For him, the job is about imparting lifelong lessons beyond coursework. Teaching kids to speak and advocate for themselves and to own their successes and failures, Shrift says, are the ways he tries to make a difference.
"I remember with great clarity how I felt at the middle-school age," Shrift explains. "I remember it was really important to have safe, positive adult relationships. Young adults are still formulating their worldview, and that is a very important time in their lives. When I meet my students later as adults, I still have the same relationships with them because I was never phony with them when they were my students."
Shrift got to see how many people he'd impacted in 2016. He'd been in a near-fatal motorcycle accident the previous spring, breaking both legs, fracturing multiple ribs and spinal vertebrae, and losing most of his right arm. In July 2016, a GoFundMe campaign raised $22,725 to help with his medical expenses, surpassing a goal of $15,000 in less than 100 hours. Said one former student in the comments: "You helped me have confidence and pride in myself when I felt like I didn't deserve it."
Comment
Top 10 Businesses Advance In Scale Up North Awards
Read More >>
Eighth/Boardman Light To Be Installed; Some Night Closures Planned
Read More >>
Is TC Ready For Coronavirus? From Hospitals To Schools To Airports, Local Experts Talk Preparation & Advice
Read More >>
No Winter Comedy Fest This Year
Read More >>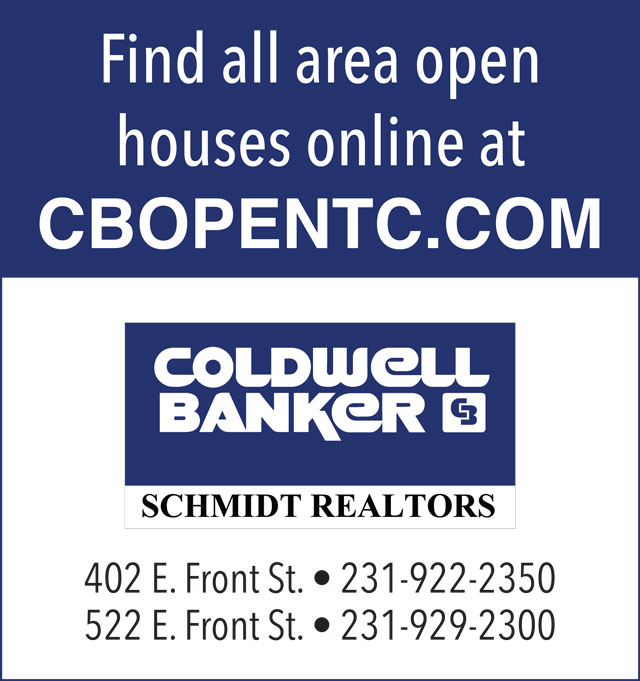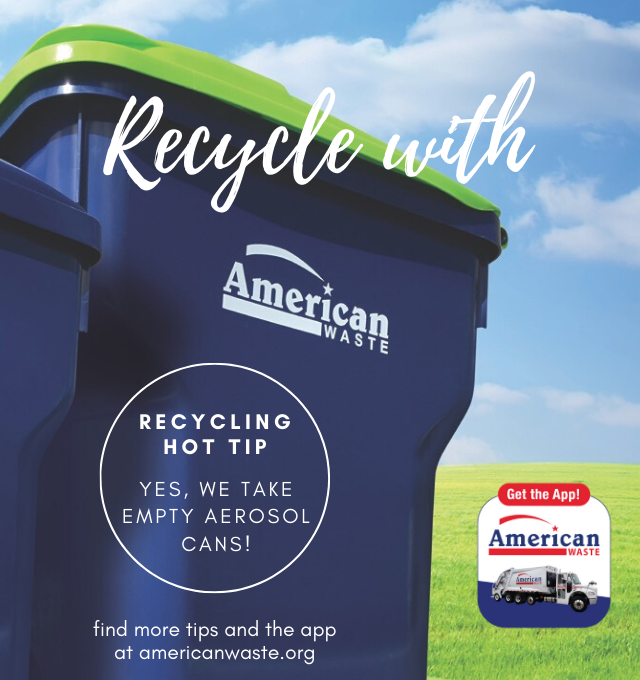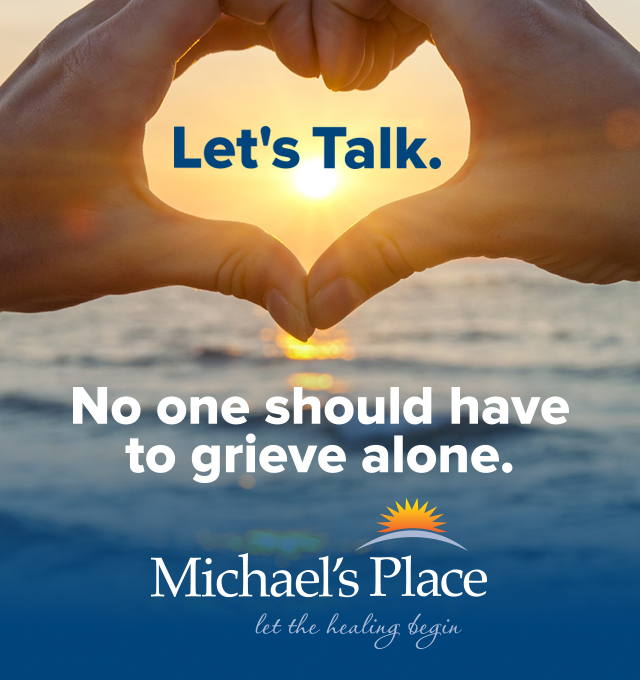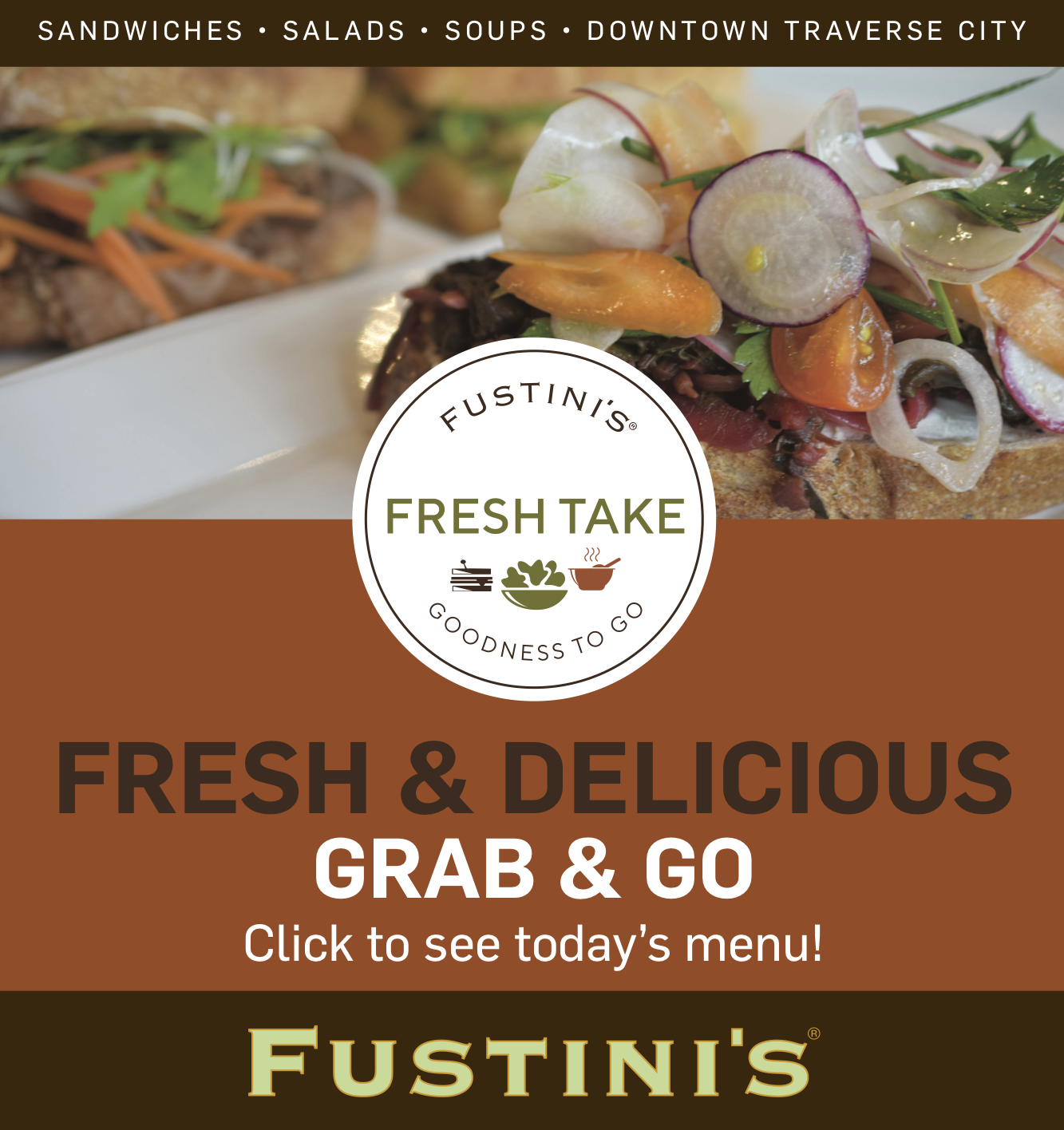 First City Roundabout Planned, Plus Mixed-Use Development Proposed For West Front
Read More >>
Patient Information Compromised In Munson Data Breach
Read More >>
Garfield Township Commits Additional $200K To Boardman Lake Trail; Construction On Track For Summer
Read More >>
Kingsley To Survey Residents In Order To Qualify For Grant Funding
Read More >>
Collective Soul, Everclear To Perform At National Cherry Festival
Read More >>
Traverse Connect Announces 25 Award Finalists
Read More >>
Dan O'Neil Announces Run For 104th State House District
Read More >>
Resort Launches All-New Entertainment Center, With Axe Throwing, Bowling, Escape Room
Read More >>
Five Injured In Mayfield Township Crash
Read More >>
Sports Betting Coming To Traverse, Leelanau Casinos
Read More >>