Traverse City Brothers Head Into The Shark Tank
By Beth Milligan | Nov. 12, 2022
An idea born on a Mt. Holiday ski hill a decade ago among teenagers – to outfit snowboards with LED lights – has propelled Traverse City brothers Garret and Dakota Porter to an action-packed career: working with brands like Jeep and Red Bull, touring the world with professional surfers, and launching a line of patented LED lighting kits for snowboards, skis, surfboards, bikes, kayaks, and other sports gear. Now Garret, 24, and Dakota, 27, are about to debut their Traverse City-based company, ActionGlow, on one of the country's biggest stages: ABC's Shark Tank.
The Porters will appear on the new season of Shark Tank next Friday, November 18 at 8pm on ABC (episodes also stream on Hulu). The hit reality series allows entrepreneurs to pitch their ideas or products to a panel of celebrity investors, who decide whether or not to help fund their companies. Judges appearing on ActionGlow's episode next week will include Mark Cuban, Barbara Corcoran, Kevin O'Leary, Lori Greiner, and Robert Herjavec. For Garret and Dakota, appearing on Shark Tank is the culmination of a decade-long dream that started at Mt. Holiday in 2011.
"I was 13 and Dakota was 16, and we wanted to stand out while we were snowboarding," explains Garret. "Everything looked so bland, with white spotlights on white snow. It was just white, white, white. It came to Dakota's mind: 'What if we put LED lights on our equipment?' We came up with a prototype, and when we went back to the ski slope a couple weeks later, we got an overwhelming reaction. Everybody wanted to know what this was and how to get one. We thought we might actually have a good idea…and could open a company around this product."
After two years of further R&D, the teenagers did just that. In November 2013, the Porters launched their first offering of ActionGlow snowboard and ski LED light kits online and at a business expo at the Grand Traverse Resort & Spa. The company sold out of inventory in 48 hours. From there, it's been a nonstop ride for the duo, who expanded their product lines (they now have nine different lighting kits), secured a lucrative patent (it broadly covers decorative lighting systems for sporting equipment, staving off competitors), and scored product appearances in Jeep commercials and the ABC reality show The Ultimate Surfer. Over the years, the brothers have remained ActionGlow's sole employees – aided by assistance from friends and family – and received mentorship and funding from numerous Traverse City groups, including SCORE and Venture North.
"We feel like making it all the way to Shark Tank was because of everybody who believed in us and helped us in Traverse City," says Garret. "We couldn't have done it without the support of the community."
Actually making it to Shark Tank was an arduous process extending back a decade – almost to the start of the company itself. Shortly after launching ActionGlow in 2013, the teenage Porters were approached about appearing on the show. At the time, Garret and Dakota were learning the hard way that their young age could be off-putting to investors (the brothers recount a story about winning a pitch contest in Detroit, only to have the $40,000 marketing prize package withheld because the prize sponsor didn't believe the Porters would spend it responsibly). Accordingly, "we didn't understand the main objective of the TV show, which is to show our personalities and be bubbly and have an infectious excitement level," says Garret. "We were trying to look and act like professional businessmen, with these serious mean faces and oversized sweaters from our dad's closet. And we kept getting cut in the application process."
The Porters were rejected three times over the years after receiving repeated invites to try out for Shark Tank. Finally, earlier this year, they decided to apply one final time, learning from their previous mistakes and "leaving it all on the table and letting our personalities shine" in the audition video, Garret says. "We said this would be our last time ever trying, and if we don't make it, at least we gave it our best shot," says Garret. Feeling less than optimistic after their previous failed attempts, the brothers soon forgot about the submission and focused on their next project: helping Traverse City reclaim its Guinness World Record for baking the largest cherry pie.
Just as the Big Pie Project started to get off the ground, the Porters heard back from Shark Tank: They were moving ahead in the process and being assigned a production team to start preparing for live taping. "When the 'yes' happens, then things take off," say Garret. "They are looking at every single detail of your company since its inception: sales data, profit margins, cost of goods, all of your logos, if you've traveled out of the country in the last five years and why." The brothers had to switch gears to focus full-time on preparing for Shark Tank; the Big Pie Project was subsequently delayed until 2023, allowing more time for fundraising and increasing vendor participation, though the Porters couldn't publicly disclose the reason for the abrupt shift in focus until now.
This summer saw the brothers working with hired presentation coaches, having their closest mentors watch episodes of Shark Tank and prepare potential investor questions for them, and practicing their pitch over and over – in coffee shops, airports, and anywhere else – until they had it nailed down. "We knew it was going to be such a high-stress and nerve-wracking environment that we wanted to be able to say the pitch without missing a beat," says Dakota. "It's the only part of the show that's planned." Adds Garret: "It's true that the rest is unscripted. You don't talk to the sharks beforehand. They have no prior knowledge of your company going in."
The Porters can't discuss the results of the taping until it airs Friday; the brothers plan to watch it with friends and family at a private viewing party at the City Opera House. They each went in to the taping targeting different sharks; Garret hoped to land Robert Herjavec, while Dakota wanted to work with Mark Cuban. But the actual experience of shooting – which lasted roughly 45 minutes – was so heightened that both brothers describe it as dissociative, with the sharks feeling more like fictional TV characters than real people. Even going into the taping, the Porters didn't have guarantees they'd actually appear on Shark Tank. The show received 40,000 applications for Season 14, flew only 100 entrepreneurs to L.A. for taping, and will air only 75-80 of the individuals taped. "We just continued to beat the odds, which we're so grateful for," says Garret.
Regardless of whether or not the Porters land a deal with one or more sharks next week, just being on Shark Tank is estimated to provide $5-10 million worth of free advertising to companies that appear on the show. The brothers are accordingly preparing for a potential significant spike in sales, with plans to manage the post-Shark Tank bump before heading out on a cross-country bus tour – which will be documented in a YouTube series called LED the Way – and working on plans to bring the Big Pie Project back to Traverse City next summer.
"It's all just been the most surreal experience," says Garret. "It's made us feel so proud to be on this platform, to boost up Traverse City and everyone who has supported and believed in us from the beginning."
Comment
Commissioners to Offer City Manager Position to Vogel
Read More >>
From Frenzy to Focus: Northern Michigan's Fall Real Estate Update
Read More >>
Grand Traverse State Bank To Be Traverse City's Newest Bank
Read More >>
Local NMC Students Traveled To Morocco Earthquake Epicenter Months Before Disaster Struck
Read More >>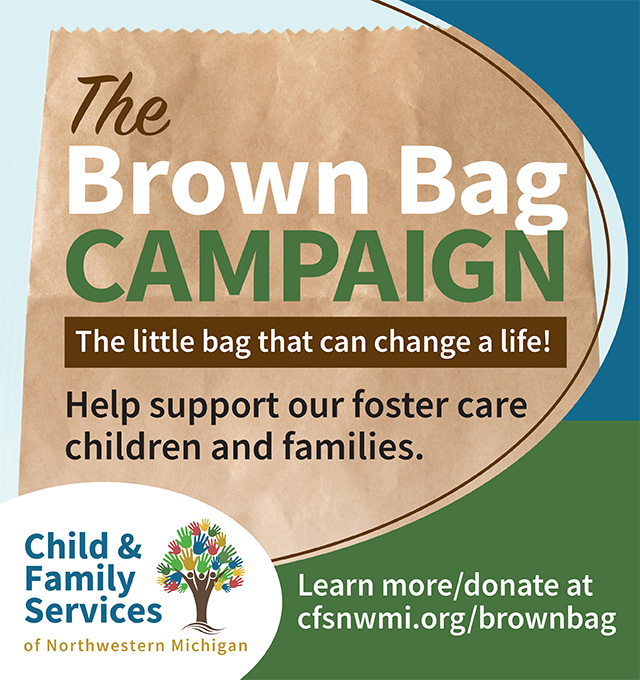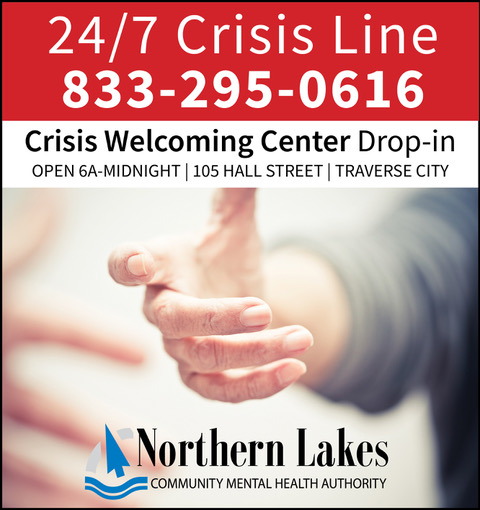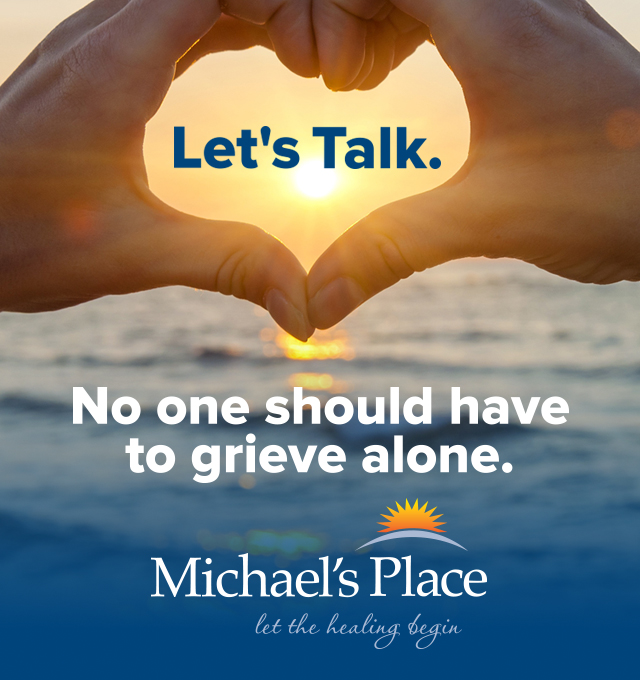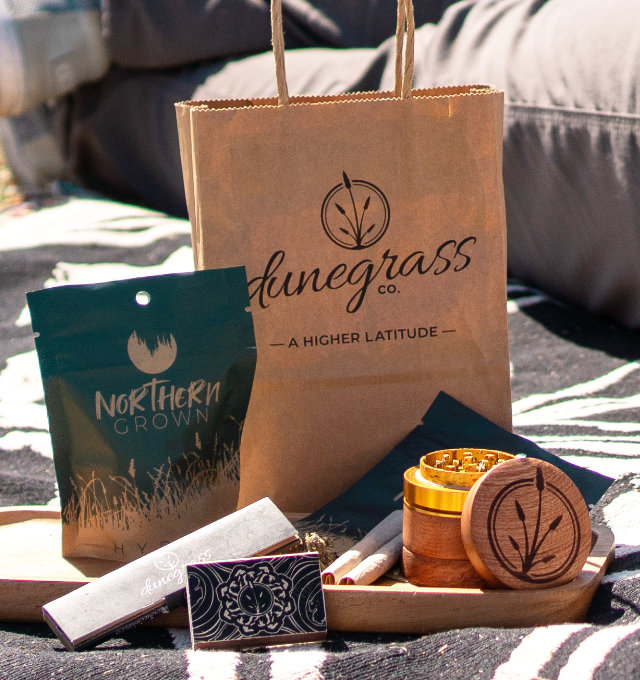 TC Curling Center Sweeps Past Expectations
Read More >>
Senior Services Take the Spotlight
Read More >>
Soon & McKeel Hagerty Launch New Foundation To Support Female Entrepreneurs
Read More >>
Two Hilton Hotels Planned for US-31/Three Mile Road Intersection
Read More >>
Peninsula Township Explores Becoming Charter Township
Read More >>
Your Fall Restaurant Guide
Read More >>
How Are We Doing? The Ticker Wants Your Opinion
Read More >>
Marentette Turns Down City Manager Offer
Read More >>
City to Talk PILOT Policy, Zoning Changes, Grandview Parkway Reconstruction
Read More >>
Local Homeowners Push Back Against Consumers Energy Over Tree Removals
Read More >>