Traverse City Is A Study Site Of Potential Drone Corridors In Michigan
By Beth Milligan | Oct. 7, 2022
Imagine a future in Michigan in which drones bring packages and groceries and medicine directly to your door, fly supplies to isolated areas like Beaver and Mackinac islands, deliver aid to natural disaster sites, and shuttle travelers to and from airports. That future is not as far off as you might think – and the Michigan Department of Transportation (MDOT) is preparing for it by conducting a feasibility study on creating drone corridors in three areas of the state, including the Traverse City region.
The study – now underway – will evaluate hazards, risks, and infrastructure needs for creating skyways where drones (or unmanned aerial systems, UAS) are cleared to fly for commercial purposes. While the Federal Aviation Administration (FAA) currently requires drone operators to keep machines within sight, it has begun issuing waivers to some users to operate beyond the visual line of sight (BVLOS) and is exploring overhauling drone regulations altogether.
"The next big thing will be drones going beyond the line of sight," says Northwestern Michigan College UAS Program Manager Tony Sauerbrey. "Rules are coming that would allow drones to be flown 10, 20, or 50 miles away. It would be the second coming of this industry and what we can do with this technology. You'll start to see much more widespread use for all kinds of things."
With companies from Amazon to Uber collectively investing billions of dollars into UAS research-and-development, states like Michigan are also starting to prepare for a future in which drones are ubiquitous in public life. When Governor Gretchen Whitmer announced the drone skyway feasibility study in January – which is analyzing not only the Traverse City region but the urban environment of southeast Michigan and the international border crossing between Michigan and Ontario – she noted that the "vital research could lead to faster product deliveries and reduced supply chain disruptions in the future, helping us grow Michigan's economy and put Michiganders first."
An article from the Spartan College of Aeronautics and Technology outlines the numerous ways BVLOS drones could impact daily life. "Imagine, instead of worrying whether a traffic jam would make you miss your next flight, you could hail a shuttle service that would fly you right to the airport," according to the college. "Instead of waiting for ambulances to make it out to the scene of an accident, emergency medical personnel could be dropped off quickly and efficiently before jetting off to the nearest hospital with their patient in tow. Groceries could be delivered without the assistance of human couriers. Online shopping purchases would arrive on demand."
Other applications could include air taxis, "which can revolutionize travel to and within cities" and speed up commutes from suburbs to city centers, as well as allow visitors to engage in point-to-point travel and sightseeing from the air, according to the article. With a shortage of truck drivers, drones could also be used for shipping and transportation, as well as bringing critical supplies to homebound individuals and areas impacted by natural or manmade disasters where damage or weather otherwise makes deliveries prohibitive. In Michigan, that could also include year-round deliveries to isolated areas like Mackinac and Beaver islands. Inspections of agriculture, power lines, and pipelines – as well as remote or dangerous areas – are other likely common applications.
"Once firmer regulations are in place, the floor will open up to new players and applications," according to the Spartan College of Aeronautics and Technology. "Routine deliveries will be able to be completed with the use of drones. Unmanned traffic management crafts will be able to ensure that both drones and manned aircraft can operate safely."
Safety and public acceptance are two areas requiring careful evaluation when transitioning to BVLOS drones, according to Linn Smith, airspace and emerging aviation systems supervisor for the MDOT Office of Aeronautics. "One of the things to keep in mind is that these drones are not allowed to fly above 400 feet, so it's not tough to mitigate air conflicts (with commercial airplanes) because those planes are only in that zone during takeoffs or landings," he says. Smith also says drone corridors would likely avoid or be significantly narrowed in heavy population centers to minimize safety risks.
Sauerbrey adds that drones will be outfitted with technology to sense and avoid obstacles, like buildings, power lines, and other aircraft. "There will be a traffic management system for drones, and they'll have the ability to detect their surroundings," he says. "A lot of these operations will be certified by the FAA the same way an airline is. That level of regulation needs to be there, with more oversight and certification of the drones themselves, to ensure they're safe."
Though MDOT hasn't yet finished its feasibility study – that will likely come in January – early findings are promising for all three geographic study areas, according to Smith. "The reason we picked these distinctly different areas is because we hoped it would create a blueprint for the entire state," he says. "The preliminary analysis is very favorable. It's a very robust feasibility analysis, and it's been very difficult to do, but I think it's going to pay big dividends."
In the Traverse City region, the study found that in the first five years, infrastructure would support UAS services for nearly 150,000 people, create 736 new jobs with an average salary of $78,317, provide services to over 10,000 mobility-challenged citizens, and provide services to nearly 40,000 senior citizens. The growing number of retirees spread out across northern Michigan's rural communities means drones could be particularly beneficial in this region, officials said during an online MDOT town hall in September. UAS would reduce vehicle travel miles by an estimated 19.8 million miles in the region, reducing CO2 by 7,038 tons in five years, according to the study.
Smith says the next step after the study will be for MDOT to work with potential partners – such as colleges like NMC, hospitals, and commercial businesses – to identify tangible proposals for drone use that MDOT could then develop infrastructure to support. Infrastructure needs will vary by area but will typically include drone ports, surveillance, command control, ground-based radar, and 5G and satellite connectivity. Officials will work to "identify what infrastructure the state and federal government can provide to allow for these opportunities of growth for commercial operation for anybody to use," says Smith. MDOT and other partners will then work to secure funding to build that infrastructure out. That could eventually lead to a "state network of aerial corridors," Smith says.
NMC is eager to support state officials in UAS development and expansion, according to Sauerbrey. "We're starting to look at having classes to train students for these new types of operations," he says. "We don't know exactly what it's going to look like yet, but our degree is very flexible. There could be additional training and certifications for (BVLOS drones)." NMC's UAS program currently has approximately 50 students, but that could expand with the industry, says Sauerbrey. He notes the college recently received a grant to train high school teachers on the use of drones, citing a national push to introduce the technology to students at an even younger level. "We're still expecting a lot more growth with everything going on in the industry," he says. "It's less of a novelty now and more of the way things are being done."
Pictured: Slide from MDOT town hall presentation
Comment
Impact100 Traverse City Announces Latest Grant Recipients
Read More >>
Three Hundred Miles in 24 Hours
Read More >>
Munson to Ramp Up Outpatient Efforts, Regionalize Inpatient Care
Read More >>
Man Arrested After Concerns Over Blair Township Threat
Read More >>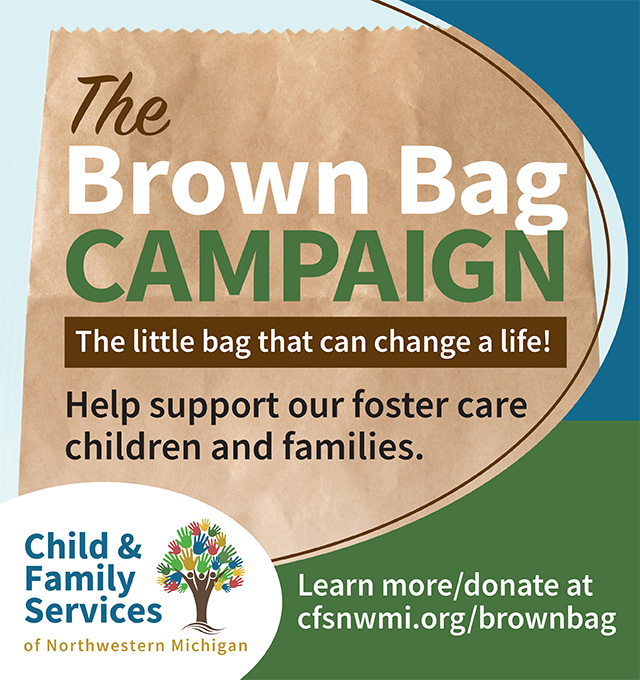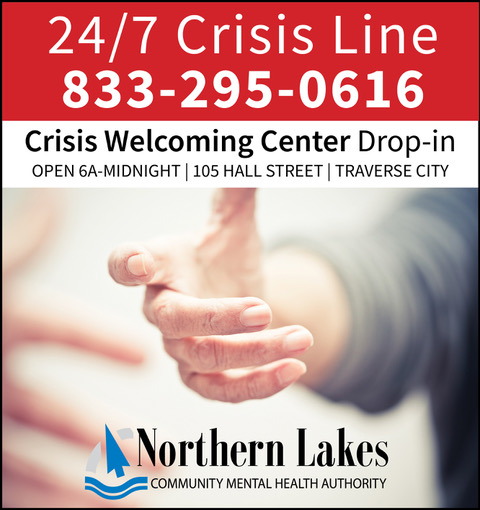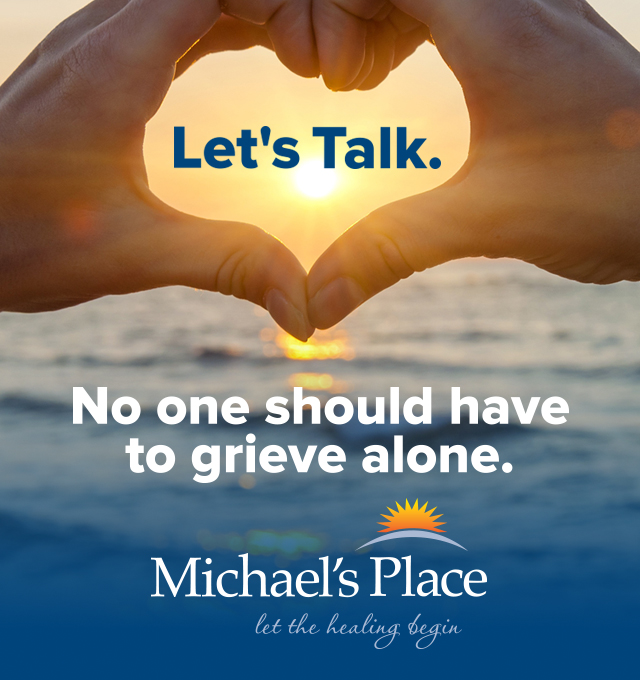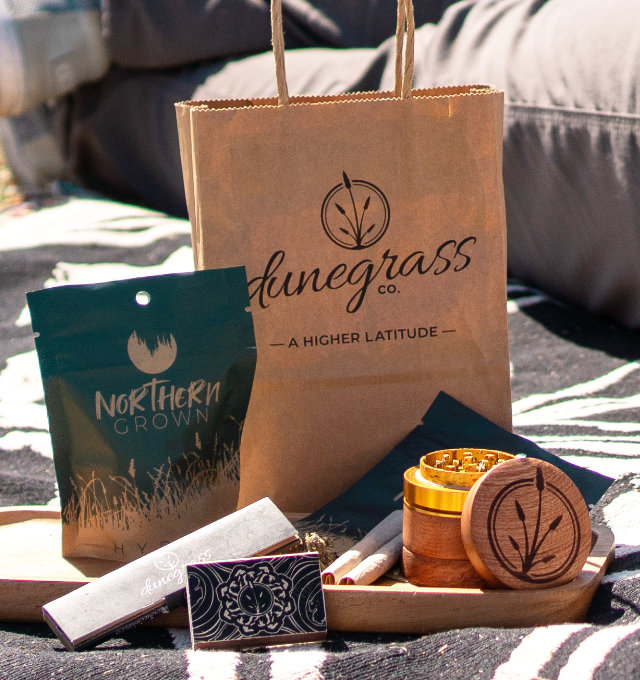 Man Arrested After Standoff in Central Neighborhood
Read More >>
Building Peninsula Shores
Read More >>
GT County Commissioners Approve Peninsula Parks Funding, Remote Work Policy
Read More >>
Join Us For Fall Recess Next Week at Seven Hills on Old Mission Peninsula!
Read More >>
Local NMC Students Traveled To Morocco Earthquake Epicenter Months Before Disaster Struck
Read More >>
TC Curling Center Sweeps Past Expectations
Read More >>
Commissioners to Offer City Manager Position to Vogel
Read More >>
From Frenzy to Focus: Northern Michigan's Fall Real Estate Update
Read More >>
Senior Services Take the Spotlight
Read More >>
Grand Traverse State Bank To Be Traverse City's Newest Bank
Read More >>