Troubled Waters At Haserot Beach
By Beth Milligan | Aug. 13, 2019
A $340,000 plan to renovate Haserot Beach's boat launch and parking system on Old Mission Peninsula is headed toward rough waters, generating opposition from some residents and township leaders.
Peninsula Township applied in March to the Michigan Department of Natural Resources (DNR) for funds to improve the Haserot Beach boat launch and parking areas near the tip of Old Mission Peninsula. The ramp was last updated in 1990, and the beach's popularity – combined with a haphazard parking situation along Swaney Road and the close co-mingling of swimmers and boaters – has fueled township debate for nearly a decade about how best to improve the park.
Township officials learned this summer that the DNR approved their grant application, with the department agreeing to contribute an estimated 50 percent of the project cost to renovate Haserot, or a maximum $170,217. Peninsula Township is required to match that contribution in township funds up to $170,217. According to project documents, the existing parking area will be regraded and graveled, a new overflow parking lot with room for 77 vehicles will be constructed on the north side of Swaney Road, and the underwater rock at the boat launch will be improved to allow for 70 linear feet of permanent steel sheet piling to be installed on the east and west sides of the boat ramp, if necessary, with additional heavy riprap placed landward on both ramp sides.
"Over the years, the park has become increasing popular, experiencing thousands of visitors a year and growing," according to township documents. "This demand has in turn initiated a need for improvements to improve accessibility and safety. The increase in visitors has created increased congestion as minimal parking is available and patrons must park along the side of (the) road, creating danger for walkers and bikers."
Township trustees are scheduled to vote tonight (Tuesday) on appropriating the matching township funds and entering into a $56,700 contract with Gourdie-Fraser for design and engineering services for park improvements. But that vote is headed toward a likely delay after residents launched an opposition group to the project called Save Haserot Beach, raising questions and concerns about the boat launch design and its potential impact on traffic at the neighborhood beach. Township Supervisor Rob Manigold expresses his own reservations about the project and says that without Gourdie-Fraser representatives or the township's attorney in attendance at tonight's meeting, he expects a robust discussion but no action taken.
"In fact, I can guarantee none will be taken," he says. "We'll set another meeting, because we want all of these questions to be answered and people to know the history of the project before we vote on anything."
Manigold says that history includes extensive community discussions over the years about potentially putting a public boat launch at Kelley Park instead of Haserot Beach. The DNR purchased Kelley Park, located on Mission Road, and agreed to work with township officials on a plan for the entire area encompassing both parks. The DNR has since stated the costs of dredging a boat launch at Kelley Park would likely be impractical and is working instead on a carry-down launch suitable for kayaks, canoes, paddleboards, and other small craft. Manigold still supports having a full boat launch at Kelley Park and directing all boating traffic to that park, making Haserot Beach a swimming-only park. If there is also resident support for that direction, Manigold says he's willing to reject the DNR grant funding for Haserot Beach and renew plans instead for a boat launch at Kelley Park.
"I'll make the motion myself if that's where we think it should be," he says. "It has to be one or the other. If Haserot was swimming only and Kelley was boating only, it would take away the risk of people backing into swimmers. It needs to be safer."
John Jacobs, an Old Mission resident and organizer of Save Haserot Beach, says he and other residents don't believe a bigger boat launch is needed at either park. Haserot's launch has challenges with silt buildup, he acknowledges, but says that's a relatively minor maintenance issue. The launch size itself is big enough to handle township boat traffic, he believes; expanding the launch would just turn the facility into a regional hotspot – bringing increased boating and parking traffic from outside the peninsula – on local taxpayers' dime. "If you build it, they will come," he says.
Jacobs says an expanded launch will not only bring "more and bigger" boats, but will also mean a smaller beach area for swimmers. "It's physically impossible to put a bigger boat launch in there without making the beach smaller," he says. He also worries about the effect of sheet piling on currents that feed sand to the beach, potentially further depleting Haserot's property for beach enjoyment. Jacobs does agree that parking needs to be addressed at the beach, and would like Peninsula Township to use its funds to improve parking areas and ramp up enforcement of violators. He says he's glad to hear tonight's vote will likely be delayed, but is skeptical of the reasoning behind the move. "I think had we not raised a stink, it would have been voted on and done," he says. "This gets them time to get more organized, and also for seasonal residents to leave at the end of August."
Township Planner Randy Mielnik states if the Haserot boat launch project eventually does proceed, some of residents' concerns may be addressed through the design process. A timetable included in tonight's meeting packet indicates public kick-off meetings to finalize a design will be held next June, with a design finalized by September 2020 and construction starting in spring 2021. The boat launch and parking upgrades would be completed by June 2021. Mielnik says a preliminary design from several years ago was used as the basis for the grant application, "as it would not make sense to invest tens of thousands of dollars in design work for a project that didn't have funding. Substantive design work begins after a grant agreement is executed, when funding is certain." Therefore, residents shouldn't expect that the conceptual details included in the grant application will be the final word on the planned work, according to Mielnik.
"We have the opportunity to fix a pretty deteriorated boat launch," he says. "Before it actually goes forward, residents will have the ability to come share their thoughts. That's how the process works."
Comment
Multiple Community Exposure Sites Identified In Grand Traverse, Leelanau Counties
Read More >>
300-Unit Housing Development Planned For Rennie School Road
Read More >>
These Notable Northern Michigan Organizations Received PPP Loans
Read More >>
City Commissioners Approve Buying Body Cams For Police
Read More >>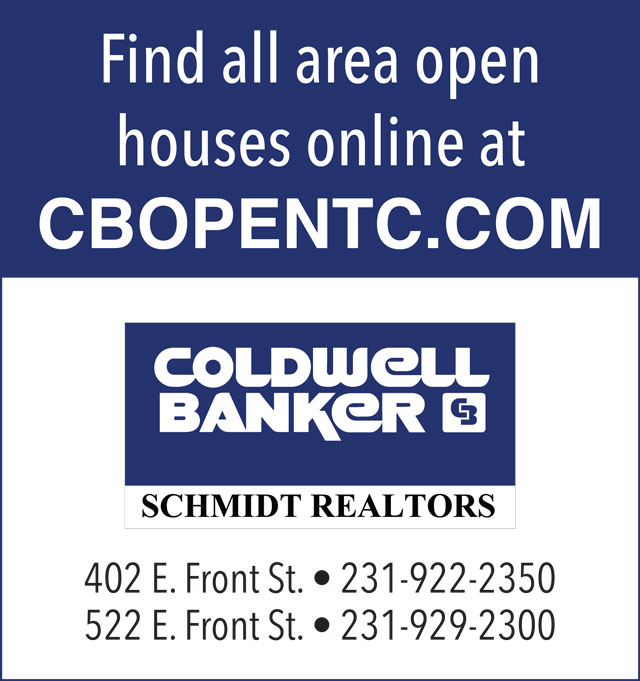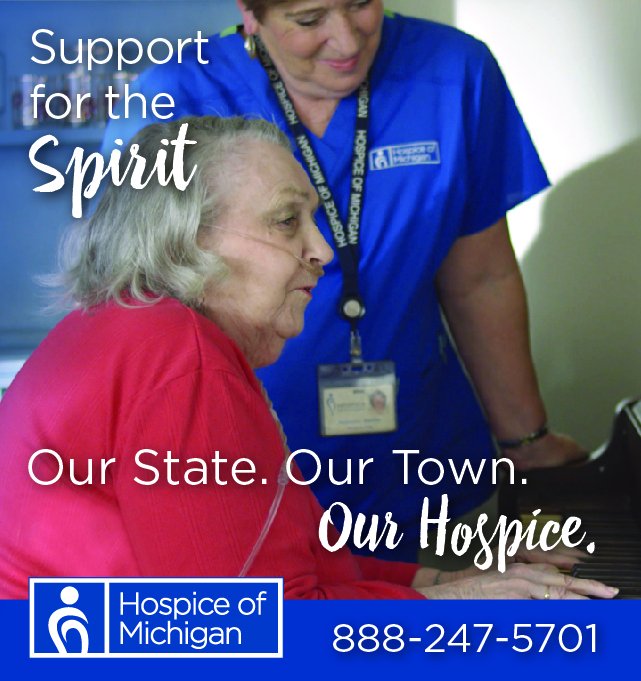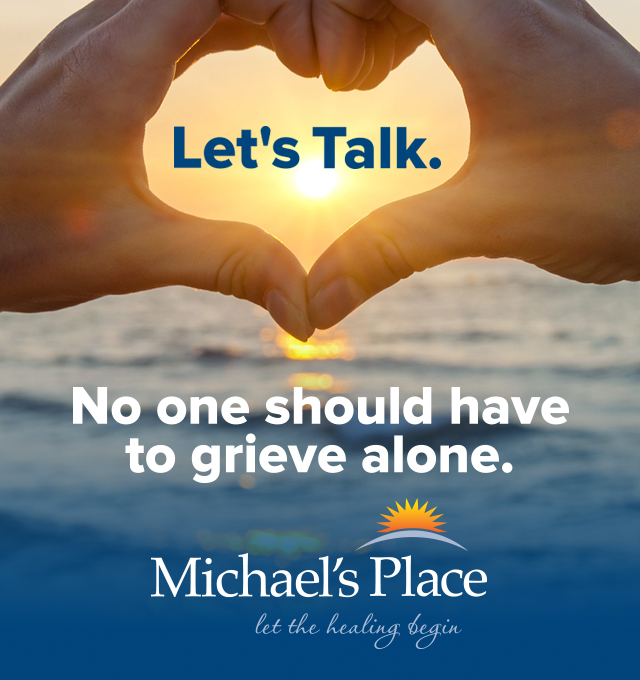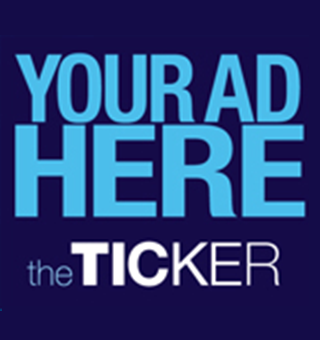 Greenspire Names New Head Of School
Read More >>
New Fire Station, More Projects On Peninsula Township Docket
Read More >>
Pit Spitters Pause Baseball After Players Test Positive For Coronavirus
Read More >>
Perfecting The Family Vacation: The Best Resorts Of Summers Gone By
Read More >>
Little Fleet, Loma Farm Owners Partner To Open Farm Club
Read More >>
Chick-fil-A Withdraws Garfield Township Plans
Read More >>
City Vote Coming Tonight On Police Body Cams
Read More >>
Grand Traverse Bay YMCA Closes For Cleaning After Coronavirus Exposures
Read More >>
Two Passengers On Separate Cherry Capital Airport Flights Test Positive For Coronavirus
Read More >>
Where Are They Now: Local Politicians
Read More >>