Uncertain Future For International Students, Programs In 2020
By Beth Milligan | June 19, 2020
International exchange students, study abroad programs, and overseas cultural visits are all in jeopardy for the upcoming academic year as local schools monitor concerns over coronavirus spread, travel restrictions, and embassy shutdowns.
Traverse City Area Public Schools (TCAPS) announced last week it will cancel its international program for the 2020-21 school year, meaning overseas students will not be enrolled in the district this fall. TCAPS typically accepts both F-1 students – those who are in grades 9-12, can earn credits and a diploma while in the U.S., pay tuition, and receive visas issued by TCAPS – and J-1 students. The latter are considered "experiential" students who don't earn credit or pay tuition and are placed at TCAPS or other schools through private providers, such as Rotary International.
TCAPS Executive Director of Communications Christine Guitar says a number of factors influenced the district's "difficult" decision to suspend its international program for both types of students for the upcoming academic year. One is the uncertainty of travel restrictions in the coming months, including possible bans on students leaving other nations or entering or exiting the U.S. Many embassies also remain closed overseas, making it difficult for students to obtain visas. "The thought is many (embassies) won't be able to be accessed until at least late October, and that's just for them to request the visa," Guitar told TCAPS board members last week. "Which makes starting in fall obviously not possible, and then also there's a lag time there (in processing visa applications)."
Starting school late or mid-semester can pose significant challenges for ELL – English-language learner – students at the high school level, Guitar says, and can also be disruptive to the classroom. That would have proven particularly difficult this fall, when TCAPS anticipates "there being additional pressures on our current school environment and some need to play some catch-up after some of the COVID-19 lag that is inevitably going to have an impact on our classrooms," Guitar told the board.
The district was also concerned about students becoming trapped in the U.S. and unable to return home – such as for a family emergency – if flights are restricted because of the pandemic. Guitar says the district already experienced that situation with international students who were enrolled in TCAPS this spring. "That was really difficult," she tells The Ticker. "If students are thousands of miles away from home and can't get the educational experience we want to provide them and might not be able to get home safely, that's really tough."
TCAPS had 65 F-1 students enrolled in the district in 2016-17 and 57 in 2017-18; that number plunged to just a handful in 2018-19 and 2019-20 as TCAPS switched overseas partners and began to rebuild the program. Seven J-1 students and one F-1 student were already approved for the upcoming school year before the pandemic hit. Guitar says the district was able to pivot and adjust the upcoming fiscal year budget – which has a July 1 start date – to reflect zero revenue for the program next year. The international program operates in the black, so while the district will lose out on some revenue for next year, it shouldn't be a substantial blow, Guitar says. She is more concerned about the cultural loss of the program, saying the district is committed to bringing international students back in 2021-22. "This is a lovely program, and we love to run it," she says.
Other forms of district travel will also likely be out through the fall. TCAPS has moved several 2020-21 student trips to 2021-22 or beyond, and has cautioned faculty not to plan any other study abroad trips for the fall. "When parents are making investments and signing contracts and may not be able to get full refunds, we're going to slow walk and be really cautious to protect everyone's time and investment and energy," Guitar says. "We'll keep constantly monitoring the situation."
Other local schools with international students or programs are also cautiously looking ahead. Executive Director of Public Relations, Marketing, and Communications Diana Fairbanks at Northwestern Michigan College (NMC) says the school already has international students admitted for the fall semester, but they have not been issued student visas yet because the U.S. travel ban in still in effect. "One student is already here and will transfer from the local high school to NMC," says Fairbanks. "The U.S. government determines if students can enter the country or not. We met with our field representative two weeks ago, and we hope to hear more on what the government will allow by the end of the month. International students who were here in the spring, and were allowed to stay here, can continue their education at NMC."
Fairbanks notes a further complicating factor is that the U.S. government will generally not allow foreign students to come to the U.S. to take exclusively online classes. "There was an exception made in the spring when the pandemic first arrived," she says. "That exception may not be made again for the fall semester. NMC is finalizing its fall schedule this week to determine which classes will be online. Once that schedule is set, we will communicate the format for instruction with the government and work with our students."
Interlochen Center for the Arts is also making adjustments to accommodate the large number of international students attending its boarding school. Interlochen Director of Media Relations and Communications Simone Silverbush says enrollment for this fall is 10 percent higher than it was at this time last year, with about 18 percent of the student body consisting of international students. Interlochen is implementing new safety measures this fall including COVID-19 testing of all students and employees returning to campus, annual required influenza vaccines, and a modified academic calendar that will start on August 17 and require students to remain on campus through Thanksgiving – no travel home permitted – and then take an extended winter break from December 18 to February 14. Classes resume February 15-May 25.
The calendar maximizes the time classes can be held outdoors and limits off-campus travel, including for faculty. If a COVID-19 vaccine becomes available, all students will require to be vaccinated in order to attend Interlochen. Silverbush says the school is working with new students now on obtaining their visas and has staff dedicated to helping international families – though she adds many Interlochen students are returning students who already have approved visas.
Photo credit: Traverse City Area Public Schools
Comment
Pit Spitters Pause Baseball After Players Test Positive For Coronavirus
Read More >>
Perfecting The Family Vacation: The Best Resorts Of Summers Gone By
Read More >>
City Vote Coming Tonight On Police Body Cams
Read More >>
Grand Traverse Bay YMCA Closes For Cleaning After Coronavirus Exposures
Read More >>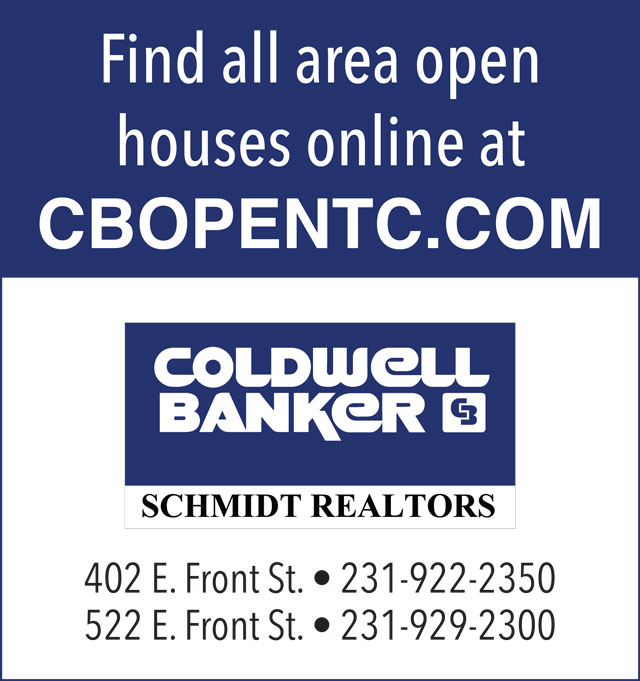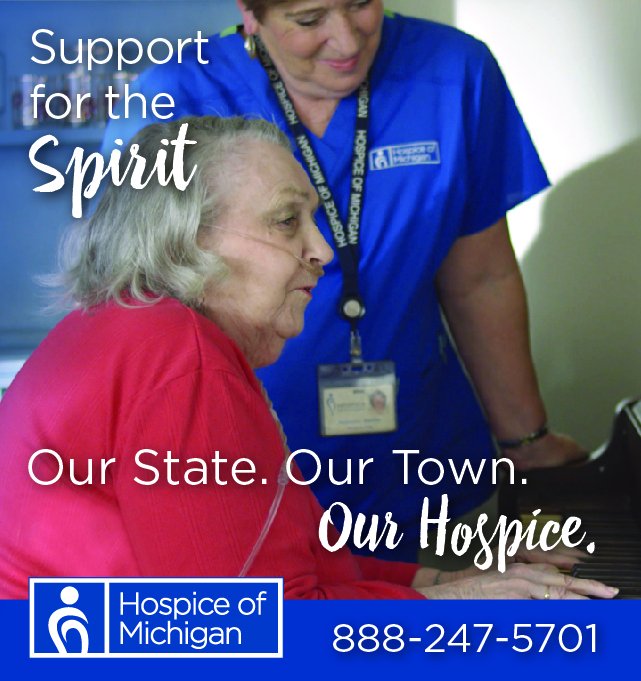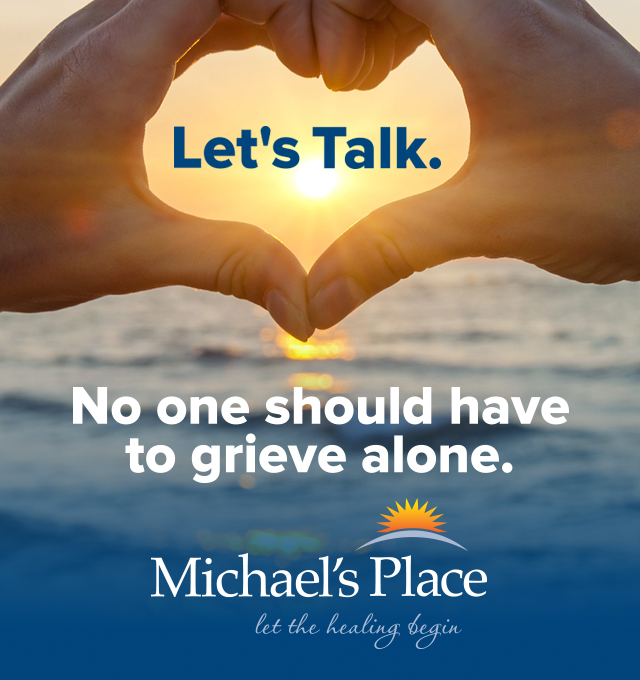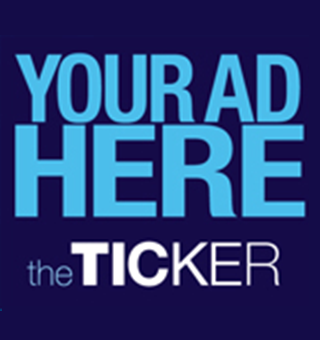 Where Are They Now: Local Politicians
Read More >>
Little Fleet, Loma Farm Owners Partner To Open Farm Club
Read More >>
Chick-fil-A Withdraws Garfield Township Plans
Read More >>
Two Passengers On Separate Cherry Capital Airport Flights Test Positive For Coronavirus
Read More >>
A Look At The Business Scene In Emmet, Charlevoix, And Antrim
Read More >>
Cherryland Adds $50,000 To Resiliency Fund For Small Businesses
Read More >>
Cherry Fest Highlights During A Year That's The Pits
Read More >>
Marshall Collins Wants Traverse City To "Get Used To Being Uncomfortable"
Read More >>
More Details Released On Cuts At Munson Medical Center
Read More >>
Marijuana Shops Pivot In Their Own Ways, Awaiting Traverse City Recreational Rules
Read More >>