What Is That Building?
By Ross Boissoneau | Aug. 24, 2019
When The Ticker reported on the AT&T building on State Street a few months ago, it piqued readers' interest in other buildings that might be hiding in plain sight. While that building serves as a nexus for a number of communication needs, others serve as homes, offices, or as-yet-undetermined uses.
When the corrugated steel and glass building at 719 Parsons Street (pictured top left) next to Olson's Auto Body is completed, it will be a marijuana dispensary. Shannon Walters, part of an LLC that owns the building, said he hopes to have the building complete and operational in about eight weeks. "I started building it about three years ago. I went to a lot of lengths to make it secure," he says, including adding a vault. "We want to show we're doing it the right way." The company was one of 13awarded medical marijuana permits in the lottery conducted by the city in early May.
Downtown on Oak Street just north of Front, Wes Umlor of civil engineering firm Diffin-Umlor & Associates built his own home (top right). Umlor admits he isn't sure whether the 6,000 square foot residence at 124 N. Oak really complements the rest of the neighborhood, but he loves it. "I tore down (the previous house) and built this one. It's my own style. I don't know if it fits in. I've had a lot of people ask if it's commercial," he says.
To be clear, it's not. Umlor says he was careful to build in accordance with all local ordinances and requirements. As with so much of real estate, what appealed to him was the location. "I wanted to be in walking distance" to downtown, he says. "Space is at a premium. That's why I put in a rooftop deck."
A small building on the southwest corner of Lake and Cass (bottom left) has been many things. In no particular order, it was the home of Brauer Productions, Archangel Ancient Tree Archive/the Champion Tree Project, the marketing and design firm Ideastream, a grocery store, even a Mexican restaurant. Today there's no sign out front, and the door the front directs you to one sheltered under an overhang. Turns out it is a private office for a firm that prefers not to divulge anything more about its activities than that.
Located on Front Street across from Bubba's and next to Sparks BBQ is a short, squat and relatively nondescript brick and stone building (bottom right). Chances are you've driven past and hardly even noticed it. But for all its anonymity, it provides critical services. "It's a significant pumping station for wastewater," says Russ Soyring, the planning director for the city.
What's more, there's another one on Grand Traverse Parkway. Soyring says the city looked into modifying the building, but was informed by the State Preservation Office that it was a historic structure, so any plans to work on it were put on hold.
Another building with some history on its side is the old grist mill on the north side of Glen Arbor. After its life as a mill, musician Fred Ball made it into a recording studio in the 70s. What's next? New owner Turner Booth, a longtime vacationer to the area, still isn't sure. He'd tired of the grind as an attorney New York City, so he contacted Bob Kuras, owner of the mill and of the nearby Homestead Resort and made him an offer. "I'd been coming up here forever. I used to be a summer guy and I fell in love with it (the mill). It needed some attention…I had some extra money so I decided to take it on."
Booth, who replaced the roof last fall, says what exactly it will become is still up in the air. "I'm letting it speak to me. I'm still in the brainstorming mode. I hope to have more specific plans in the near future," he says. "The current plan is to get the mill house livable again."
Booth is hopeful he can someday get some of the original equipment functional again. "I would like to get some portion of the mill working. I hope to eventually grind some flour."
Comment
For Kristin Rice, Space Is The Place x2
Read More >>
Space: The Next Frontier For Pugsley?
Read More >>
New Publication Provides Access To Local Demographic Data
Read More >>
Woman Arrested For Drunk Driving After Getting Stuck In Snowbank
Read More >>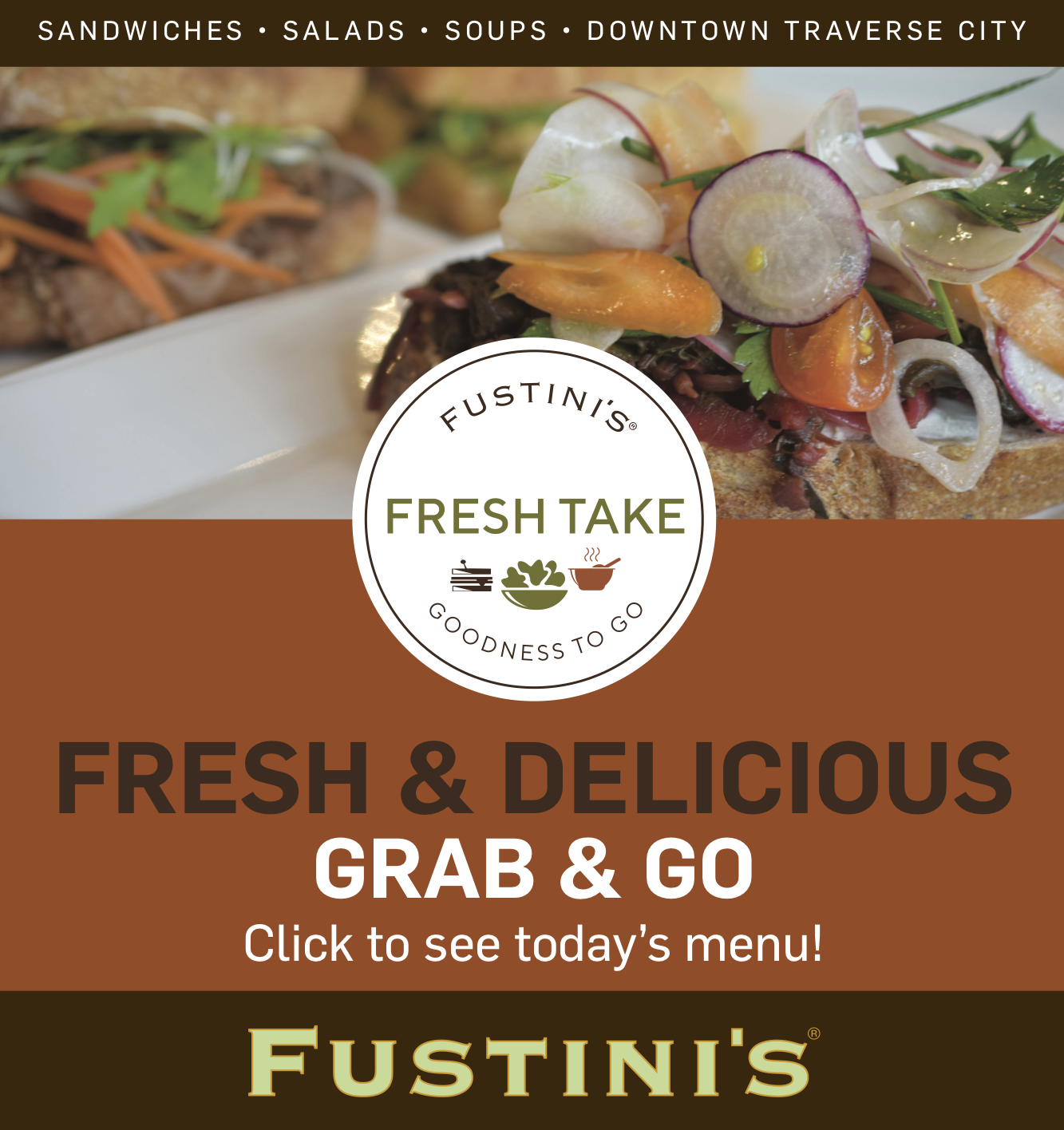 Local Child Care Study Outlines Shortcomings
Read More >>
Hunting For WWII Aircraft, U-Boat In Grand Traverse Bay
Read More >>
Palmer Woods Expansion, M-204 Bridge Project Coming To Leelanau
Read More >>
New Combined Job Fair To Debut
Read More >>
Planning For 2020 Traverse City Ironman Continues, As Does Debate
Read More >>
Another Local School Goes Solar
Read More >>
Save The Date: March Recess At State Street Market
Read More >>
Car Crashes Into Empire Township House
Read More >>
TIF 97, Jail Mental Health, Proposal To Combine Elected Positions Top County Agenda
Read More >>
Couple Arrested For Assaulting Teen
Read More >>