When Maritime Met Culinary: Inside NMC's One-Of-A-Kind Partnership
By Craig Manning | Feb. 13, 2022
Salaries of $80,000 per year and enough industry demand to bring recruiters to Traverse City in search of qualified talent. What profession are we talking about?
You probably didn't guess "chef," but for some culinary students at Northwestern Michigan College (NMC), sky-high salaries and aggressive industry demand are indeed a reality.
It all comes down to a particular niche in the culinary world – the need for cooks who can not only prep quality meals, but do so on maritime vessels that only return to land every so often. In between dockings, cooks on ships are responsible for coming up with nutritious, varied, and appealing menus, even without the benefit of fresh ingredients or frequent food restocks -- and do it all with an understanding of vessel safety protocols and with an ability to operate in a smaller kitchen space than even amateur home cooks are used to.
According to Jerry Achenbach, superintendent of the Great Lakes Maritime Academy (GLMA), not many institutions in the United States are set up to teach the full ship cook skillset. That's why GLMA and the Great Lakes Culinary Institute (GLCI) have been teaming up to offer a joint program that help students build those skills. GLCI handles the cooking and baking education; GLMA provides the ship experience and safety training. Together, the two entities shape the ship cooks of tomorrow.
So far, this GLMA/GLCI partnership has been operating as an informal program. But between the industry demand and the growing interest among GLCI students, NMC is looking to turn the offering into an official (and one-of-a-kind) culinary certificate program.
"We've always had a chief cook," Achenbach says of the TS State of Michigan, GLMA's training vessel. "But at a certain point, the chief cook was cooking for 60 people and he was just getting overwhelmed. He needed help. So we started working with GLCI, and instead of doing an internship at a restaurant, culinary students could do their internships on the State of Michigan. They would get cooking experience and we would help them get Coast Guard credentials. That has been going on, informally, for 5-6 years now. But when NMC began its strategic planning session last year, creating a dedicated Maritime/Culinary track was identified as something that the college wanted to embrace. So now, not only will the college have a formal track, but they'll also be recruiting people who are interested in working in the galleys of commercial vessels and directing them toward GLCI."
GLCI Director Les Eckert sees the GLMA partnership as a good way of showing culinary students the breadth of professional cooking opportunities that are out there.
"With our culinary students, if they've never been in the workforce, they don't quite understand the vast possibilities of where they can work," Eckert tells The Ticker. "They think of food as strictly in restaurants. So, that first semester that they're here, we really try to open their eyes to all the possibilities of what it means work with food. It could mean a country club or a hotel. It could mean being a private chef. It could be working in sports performance nutrition. Or it could be being a chef that's designing food that's served on airplanes, or out on ships."
Eckert describes the new program as a "Level 1 Culinary Arts certificate with a maritime emphasis." It will be a three-semester fall-start-only program, and NMC intends to launch it formally in the fall of 2023. Between the fall and winter semesters, Eckert says students will get "the culinary and baking foundations they would need to be able to operate in a kitchen," as well as to "create different types of food and bakery items, map out menu plans with budgets, serve food safely, plan for nutrition, and understand how the kitchen needs to operate to feed a small vessel-sized mess hall." Students would finish with a summer internship aboard the State of Michigan, where they would get their "safety training and their maritime credentials that would allow them to work on a ship." The idea is that, after a year, students are ready to take jobs aboard maritime vessels – and excel in those roles.
Of the six state maritime academies in the U.S., Achenbach says GLMA is the only one "co-located with a culinary institute," which makes the program uniquely positioned to offer this type of certificate. While there are no specific requirements for ship cooks in America – the U.S., unlike Canada, doesn't even require its ship cooks to be certified chefs – there is demand for more specifically trained culinary professionals. Cruise lines, Eckert notes, have understood the importance of talented chefs for years, "because food is such a huge part of the cruise ship experience." Now, the employers managing working vessels – from ships to submarines to oil rigs – are realizing that value, too. In particular, Eckert notes a substantial difference in sailor morale between vessels that have skilled, ship-trained chefs and those that don't.
"It's interesting, because [a ship cook] really has to understand that they might not get fresh food in for a couple of weeks," Eckert says. "So how do you properly plan your meals – and in what order – so that you can make the food not only last for 2-3 weeks, but keep the meals interesting. By week three, you want to still be eating good, tasty food, and not just something you've slapped together because it's what you have left. That's the goal of this program: To try to get skilled people in those positions where it's really needed."
The idea seems to be working: Achenbach says that, between their cooking skills and their internship experience aboard actual ships, students coming out of the GLMA/GLCI partnership program are among the top recruits in the country for ship cook positions.
"The demand for the graduates of this program is exceptional," he says. "$80,000 a year is well within the range of possibility. To give an example, Crowley – which may be the biggest American tank ship operator – when they come to GLMA to recruit, they will give us four two-hour recruiting sessions, and one is only for culinary."
Comment
Impact100 Traverse City Announces Latest Grant Recipients
Read More >>
Three Hundred Miles in 24 Hours
Read More >>
Munson to Ramp Up Outpatient Efforts, Regionalize Inpatient Care
Read More >>
Man Arrested After Concerns Over Blair Township Threat
Read More >>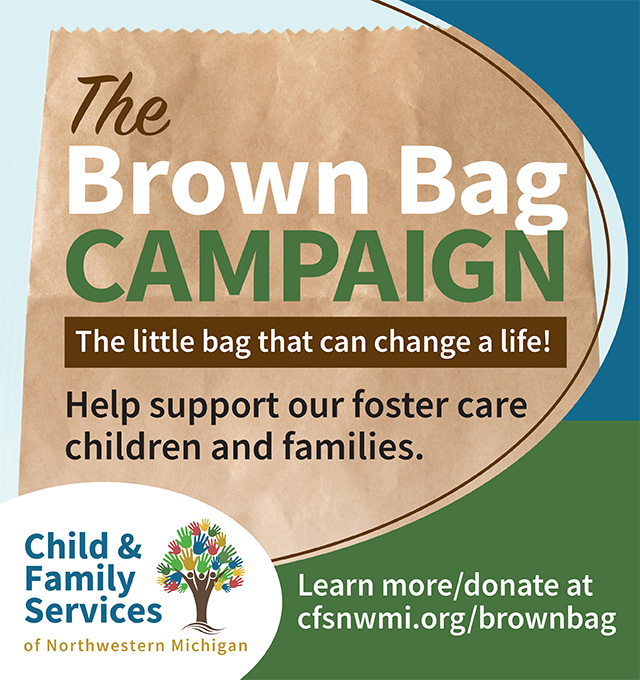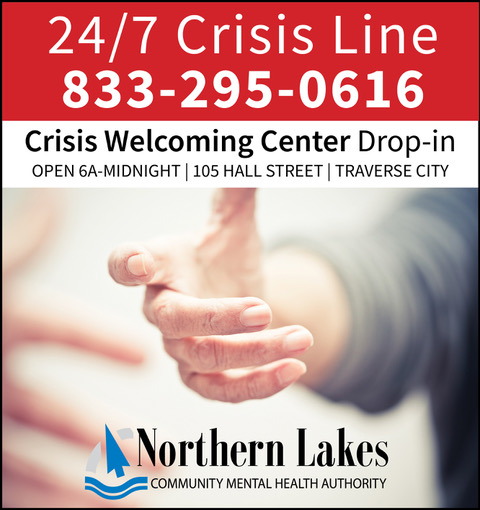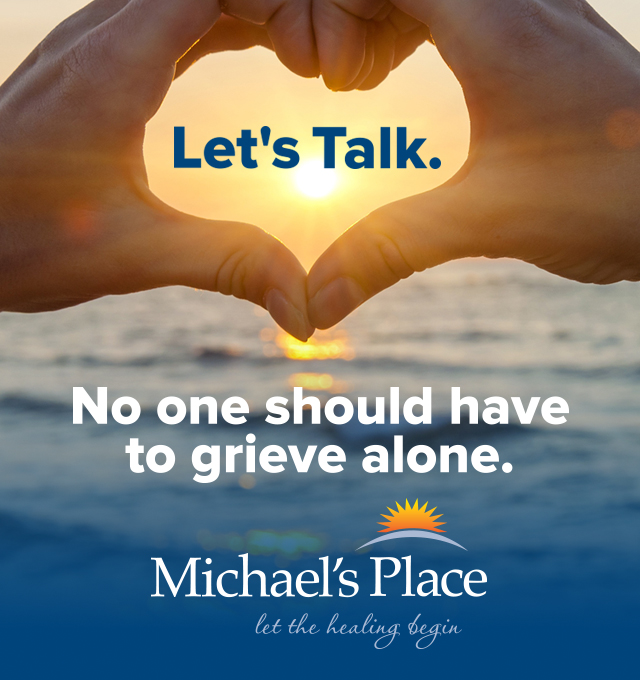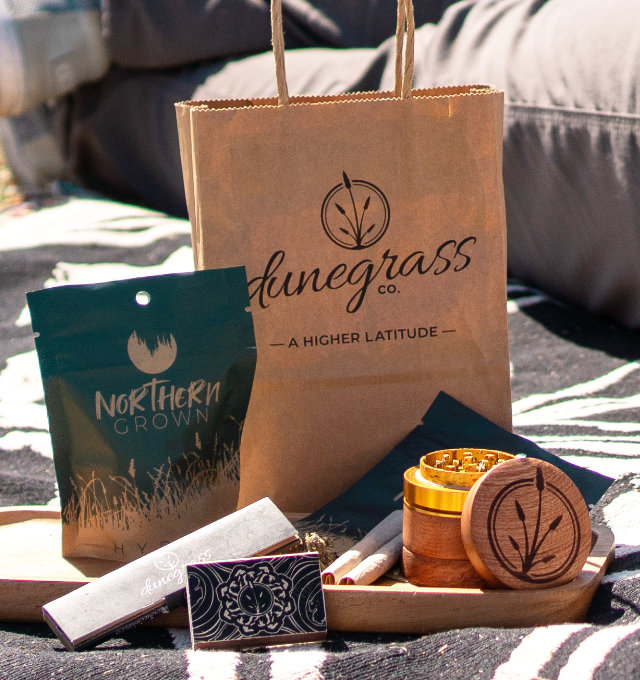 Man Arrested After Standoff in Central Neighborhood
Read More >>
Building Peninsula Shores
Read More >>
GT County Commissioners Approve Peninsula Parks Funding, Remote Work Policy
Read More >>
Join Us For Fall Recess Next Week at Seven Hills on Old Mission Peninsula!
Read More >>
Local NMC Students Traveled To Morocco Earthquake Epicenter Months Before Disaster Struck
Read More >>
TC Curling Center Sweeps Past Expectations
Read More >>
Commissioners to Offer City Manager Position to Vogel
Read More >>
From Frenzy to Focus: Northern Michigan's Fall Real Estate Update
Read More >>
Senior Services Take the Spotlight
Read More >>
Grand Traverse State Bank To Be Traverse City's Newest Bank
Read More >>