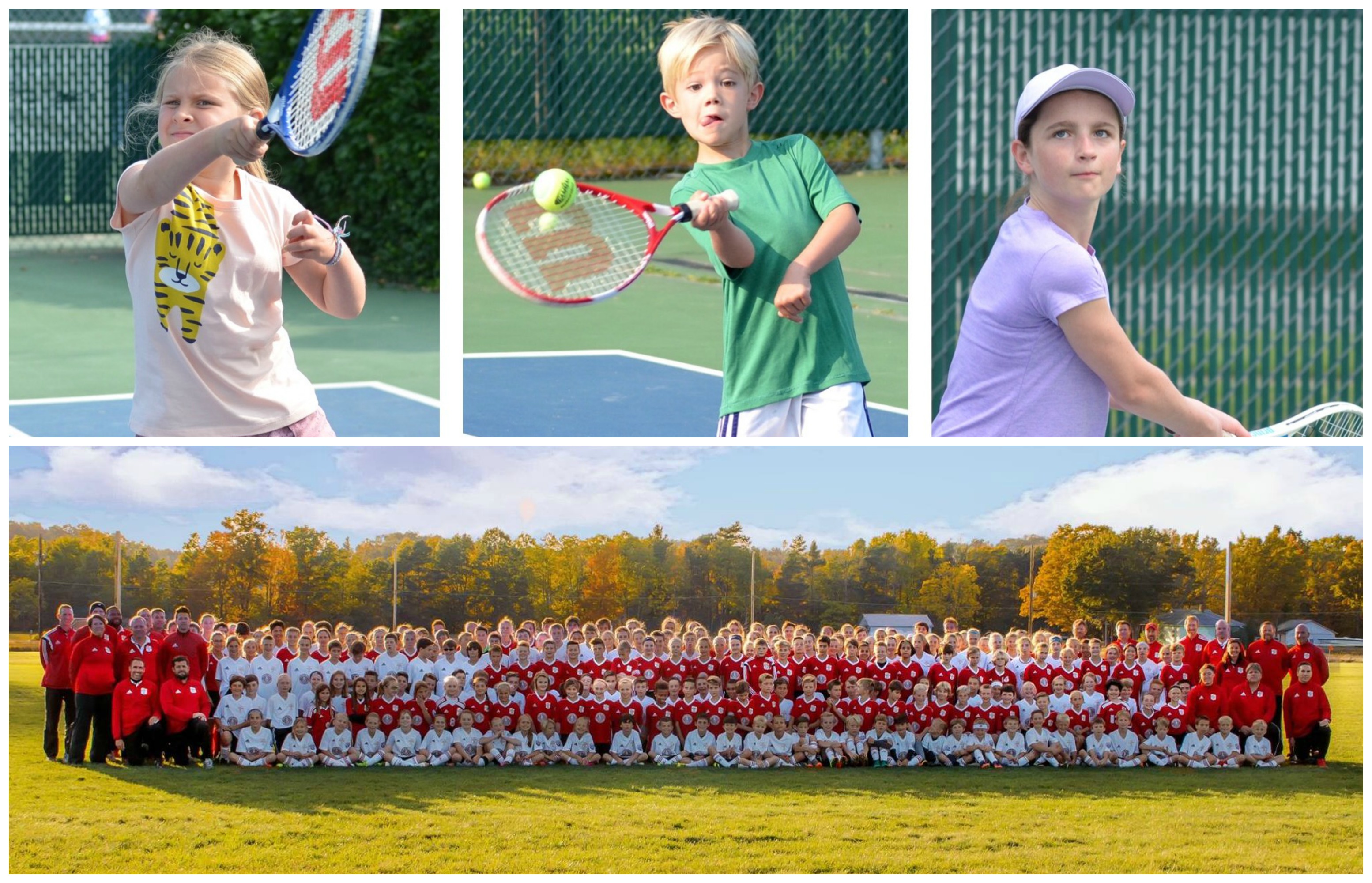 (Why) Are Fewer Children Playing Sports?
By Craig Manning | Oct. 5, 2019
Are youth sports in decline? A recent nationwide survey suggests that many kids are quitting athletics at younger ages than ever before. Is it true locally? The Ticker explores.
The survey in question, conducted by the Aspen Institute's "Project Play," found that only 38 percent of kids aged 6-12 play team sports "on a regular basis" – down from 45 percent in 2008. On average, kids today spend less than three years playing a sport, and quit by age 11.
Jason Smith, who coaches with Traverse Bay Area Youth Soccer (TBAYS), says the organization's statistics "fall in line with the national trend of decreased participation after ages 11 and 12." Other age groups are holding constant or even growing: the TBAYS junior programs, which target ages 4-6, have held steady in recent years, while youth programs for ages 7-10 are up this fall compared to 2018. True to the Project Play survey, though, Smith says soccer participation in northern Michigan falls off a bit after the age of 11.
Why the decline? Some point to the emergence of smart phones and video games.
Local tennis coach Larry Nykerk thinks the changing landscape of youth sports – and activities in general – might be to blame. Nykerk previously coached tennis for 50 years at Traverse City Central High School. He retired in 2017, but continues to run the Grand Traverse Tennis Camp in the summertime. While Nykerk notes that camp numbers have stayed consistent over the years, he has seen a shift in the way parents and kids engage with the program.
"The thing we notice now is that there are so many things for kids to do," Nykerk says. "There are lacrosse camps now that didn't used to be there. There's College for Kids, which didn't used to be there. There are all these new opportunities – sports and other activities – and what we find is that we don't get to keep kids as long in the summer as we used to, because their parents have them scheduled to do all these things."
"I grew up playing three school sports, but a lot of kids now are in club sports at a young age, and those have longer seasons," Nykerk says. Some club programs are year-round. Others are scheduled in the off-seasons of their corresponding school sports, so that kids can focus on the same sport for most of the year. TBAYS, for instance, has programs set up so that high school boys and high school girls can play school-sponsored soccer in one season and club soccer in another.
With either structure, though, Nykerk thinks the proliferation of club sports has cut down on the phenomenon of the two-sport or-three-sport student-athlete.
"A lot of kids now are having to choose," Nykerk says. "They maybe drop out of one or two sports and focus on the one where they think they have the best shot of getting a college scholarship. I think a lot of these national numbers are probably driven by club sport athletes who are quitting those second and third sports to make a go of it with colleges. And parents might be thinking 'Okay, let's see how far we can push this; let's see if you can get a college scholarship to play a sport.'"
While most parent respondents in the Project Play survey believed that their kids were still enjoying sports, they also often said that sports created "at least a moderate level of stress" in their children's lives. To combat the stress and pressure that may lead to burnout and early exodus from sports, Traverse City Area Public Schools (TCAPS) is focusing on keeping athletics enjoyable. At the elementary and middle school levels, TCAPS provides sports opportunities through the Learning, Enrichment and Athletics Program (LEAP).
"Our focus is on fun," says LEAP Director Janna Deering. "We are not a high-pressure, win-at-all-costs athletic program. We don't track statistics or keep season win-loss records. Our goal is to teach lifelong lessons through the game of sport and to keep kids smiling and coming back for another season."
Deering says that even LEAP has tracked a decline in athletic participation in recent years. During the 2015-16 school year, more than 1,700 students participated in elementary athletics. By 2018-19, that number was down closer to 1,600. However, she also notes that LEAP's overall participation has stayed steady at approximately 4,500 students per year – suggesting that the kids leaving sports might instead be participating in some of the non-athletic opportunities LEAP offers, such as fencing or robotics.
"Although we see some students cycling out of the more traditional sports, there has been an uptick in participation in other activities that may not have existed before," Deering says. "Students have more choices today than they did four or five years ago."
TCAPS Recall Hits Legal Snag
Read More >>
Public Input Sought On Airport Becoming Authority
Read More >>
Garland Street Closed Friday, Monday
Read More >>
Traffic Signal Work At M-72/Elk Lake To Start Monday, Continue Through May
Read More >>
Median Coming To US-31; Aim Is To Prevent Accidents, Help Pedestrians
Read More >>
Roundabout Coming To Blair Townhall Road, Six More To Follow Across GT County
Read More >>
TADL Offering Fine Forgiveness In December
Read More >>
Traffic Projects On Deck: Pedestrian Crossings, Front/Madison, Parking Rate Study
Read More >>
When Will Pot Sales Begin In TC?
Read More >>
Damaged Toyota Sought By Police
Read More >>
Join Us For A Special Recess Of Giving Tonight!
Read More >>
Munson, Nurses Association Reach Settlement Over Nurses' Rights To Talk About Work Conditions
Read More >>
Welcome To The Golden Age Of Shipwreck Hunting
Read More >>
Inman Recall Effort Goes To Court
Read More >>