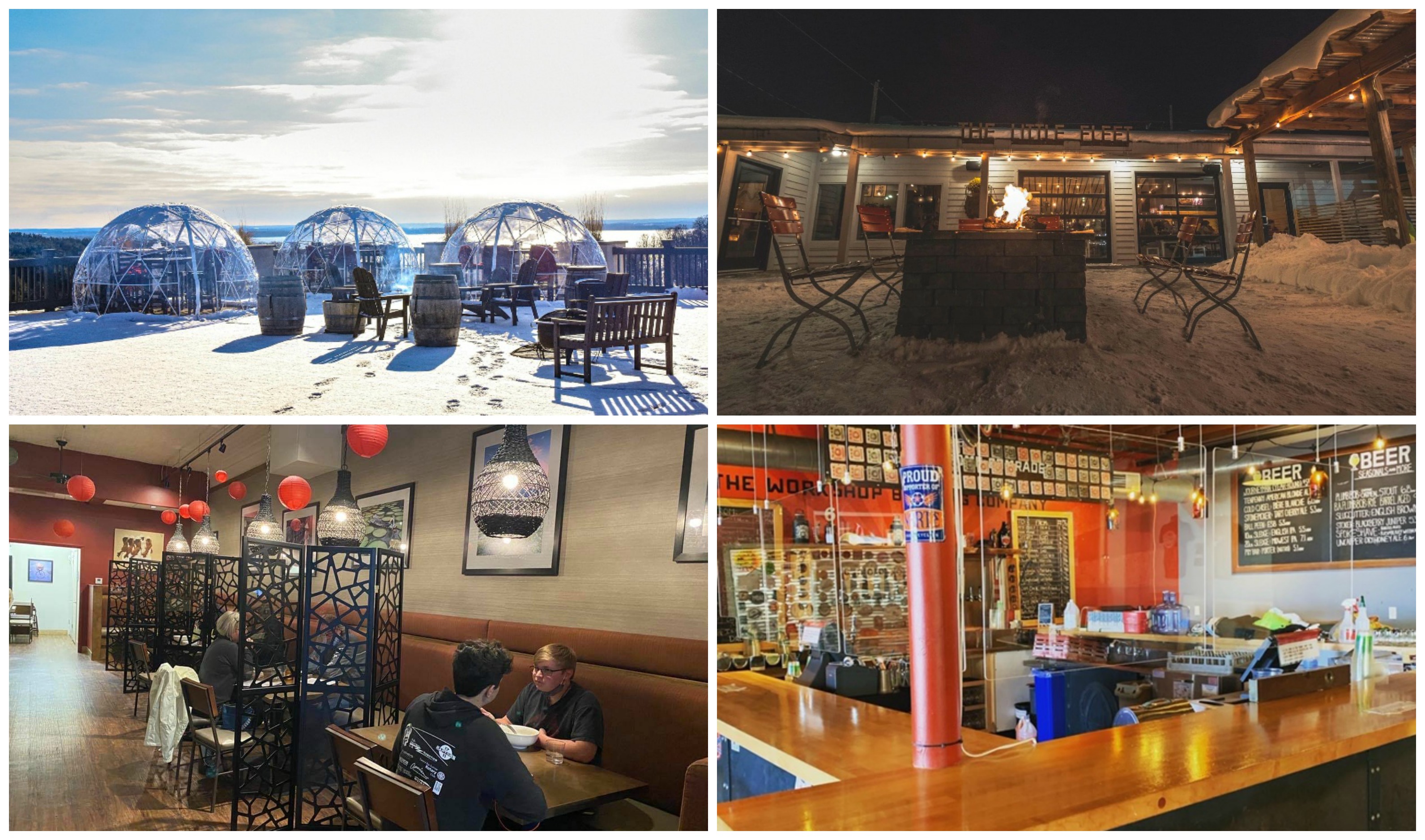 Winter Is Coming: Bars, Restaurants Prepare To Move Indoors - Or Get Creative Outside
By Beth Milligan | Oct. 16, 2020
From igloos, yurts, and heated tents to plexiglass barriers, to-go kits, and state-of-the-art air filtration systems, bars and restaurants across the region are getting creative as they prepare to either transition indoors or keep customers warm outside as patio season winds down for the winter.
Losing valuable outdoor seating as temperatures drop and mandatory capacity restrictions remain in place puts restaurant owners in a precarious position for winter, according to the Michigan Restaurant & Lodging Association. A recent survey by the organization found that 23 percent of Michigan operators – representing 4,000 locations – say it is unlikely their restaurant will still be in business six months from now. Seventy-four percent of operators don't expect restaurant sales to return to pre-coronavirus levels within the next six months.
In northern Michigan, local municipalities are working to try and help businesses survive the winter season. Peninsula Township trustees voted unanimously this week to allow wineries to have up to five temporary igloos on their property – with a maximum capacity of 10 people per igloo – with a land use permit to provide extra seating outdoors until May. Marie-Chantal Dalese of Chateau Chantal advocated for the policy and tells The Ticker her winery will have three igloos available for reservation for up to eight people per igloo starting in November.
"We will put twinkling lights and heaters inside them and sanitize and air out the igloos in between uses," she says. "People can come inside to get a glass of wine or flight and then go outside to be seated. It's a sheltered place to sit away from other people." Chateau Chantal will also offer indoor service, but capacity is limited to 30 compared to the normal 111. "We are worried revenue-wise about the winter," Dalese acknowledges. "We are focused on keeping everyone safe, getting as much business in the tasting room as we can based on capacity, and then using e-commerce and marketing to push more online sales."
In downtown Traverse City, Downtown Development Authority (DDA) CEO Jean Derenzy is exploring the possibility of erecting a heated tent in a downtown parking lot for the winter that would provide extended seating for restaurant owners. "It could help our smaller restaurants that have very limited seating capacity, for customers to feel safe to get something to go and to eat there (in the tent)," Derenzy says. She adds a decision is likely coming in November on moving ahead with the tent. The DDA is also looking at upcoming events like Men's Night and Ladies' Night to see how the organization can continue to safely drive holiday traffic downtown – a crucial revenue stream for merchants, according to Derenzy.
Several downtown owners are taking their own steps to shore up the winter season. Adrienne Brunette co-owns Mama Lu's and The Flying Noodle, two smaller-sized restaurants facing limited capacity under state indoor restrictions. Brunette says both restaurants have streamlined carry-out ordering to "accommodate as many of those orders as possible in addition to the seated guests," and introduced offerings like canned margaritas and taco totes at Mama Lu's and to-go pasta boxes and discounted carry-out beer and wine at Flying Noodle to boost sales. While the restaurants have stayed busy during the pandemic, Brunette says her fears for winter include "being shut down again, having to close for an extended period if our team is exposed, or having someone on our team get sick. Any and all of these scenarios would be devastating for the business, not only for us but for our families and community."
Soon Hagerty at The Good Bowl is also having to rethink her restaurant concept, which was designed to be a small, "cozy experience that mirrors intimate family noodles bars in Vietnam." Hagerty installed new room dividers in the dining room this week that cordon off each table to give a safer "private dinner" experience to customers. The Good Bowl is also expanding its focus to include a wide variety of dine-at-home options, such as pre-measured meal kits, family meals, lunch kits for homeschool families/remote workers, and (coming soon) to-go cocktails, virtual Zoom cooking classes, private dinner events, and frozen food options like homemade frozen pho kits and frozen dumplings.
Other owners are embracing a hybrid indoor-outdoor service model for the winter. Pete Kirkwood of The Workshop Brewing Company will reopen the inside of his brewery to the public today (Friday) for the first time since March, with socially distanced tables and new plexiglass barriers installed around the bar and stage. Customers will be required to have tables and not mill around standing up; when capacity is hit, a wait list will start (no reservations are taken). The brewery will slowly transition back into live music events starting with a DJ on Halloween; dancing is not allowed, per state rules. A new state-of-the-art air ionization system will help keep air and surfaces sanitized. Kirkwood has also installed a heated 20x40-foot tent outside for the winter to provide more room for guests to spread out, with bocce and darts available.
At The Little Fleet and Farm Club, co-owner Gary Jonas says both locations will have limited indoor seating for the winter, with all guests required to have designated tables. "We will most likely have a wait list for the majority of the time," he says. At The Little Fleet, the parking lot tent will remain up later into the season this year, with side walls erected and heating added. Summer food truck vendor Happy's Taco Shop is moving inside Little Fleet and will serve food for the season. The Little Fleet's outdoor yurt is also going up this week and will be available for rent for parties under 20; parties of 20-50 can rent both the yurt and tent. "So we are putting an emphasis on private events and holiday parties," Jonas says. Farm Club, meanwhile, plans to embrace its outdoor setting and encourage customers to cross-country ski, snow shoe, or fat tire bike to the location, with "fire pits roaring all winter long" and an outdoor tent available for small reservations and private parties, says Jonas.
Yurts, tents, and igloos will be popping up at other venues across the region, from Hop Lot Brewing Company's network of winter igloos in Suttons Bay to a new Yurt Village just installed at distillery Ethanology in Elk Rapids to a heated outdoor tent available at Lake Ann Brewing Company. Brewery owner Matt Therrien says he is planning to offer both indoor service and outdoor pop-up events as weather permits – "with live music, more of a festival atmosphere," he notes – and adds that customers seem to be more accommodating of subpar weather during the pandemic than in years past. "September and October have been much stronger months than expected, so that will enable us to hobble through the winter," he says.
Most restaurant and bar owners tell The Ticker that diversifying revenue streams for winter – offering both outdoor and indoor service, special events, private rentals, carry-out options, and online ordering – and leaning on customer and community support is their main survival strategy for the upcoming season. "As much as COVID presented such stressful times and challenges, it made us think more strategically," says Hagerty. "As many business owners have said, we will come out stronger as a restaurant and team."
Pictured (clockwise from top left): Igloos at Chateau Chantal, fire pit at The Little Fleet, plexiglass shields around Workshop Brewing Company bar area, dining partitions at The Good Bowl
Comment
Lawsuit, Hotels, Graduation And More: Revisiting Recent Ticker News
Read More >>
Now Hiring: Jobs Available Across The Region
Read More >>
City Accepting Nominating Packets From Commission, Mayoral Candidates
Read More >>
Construction On Rose Street Sidewalk Starts Wednesday; Webster Street To Follow
Read More >>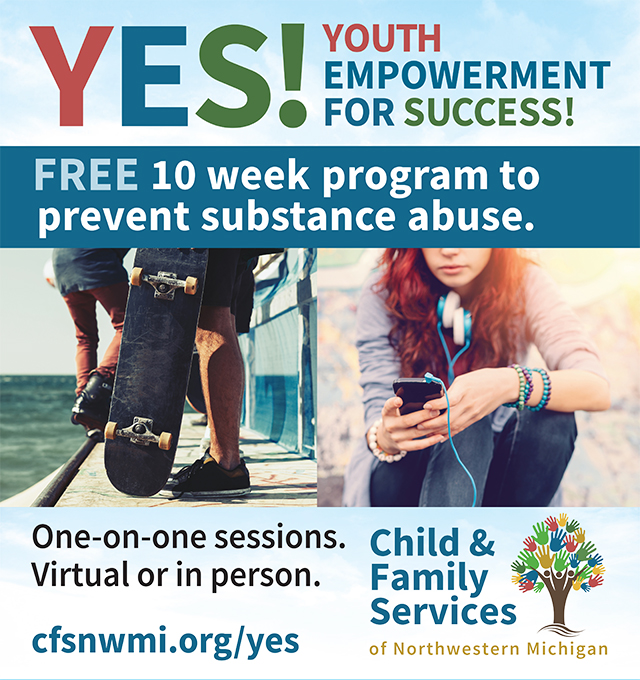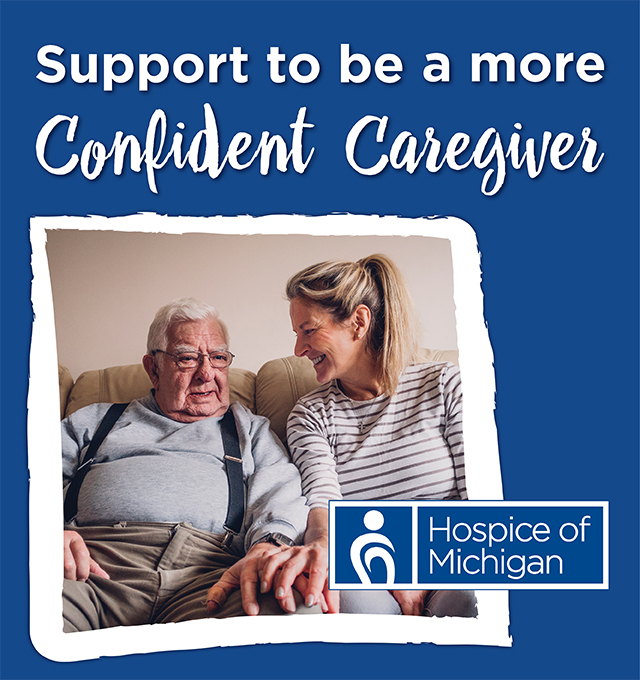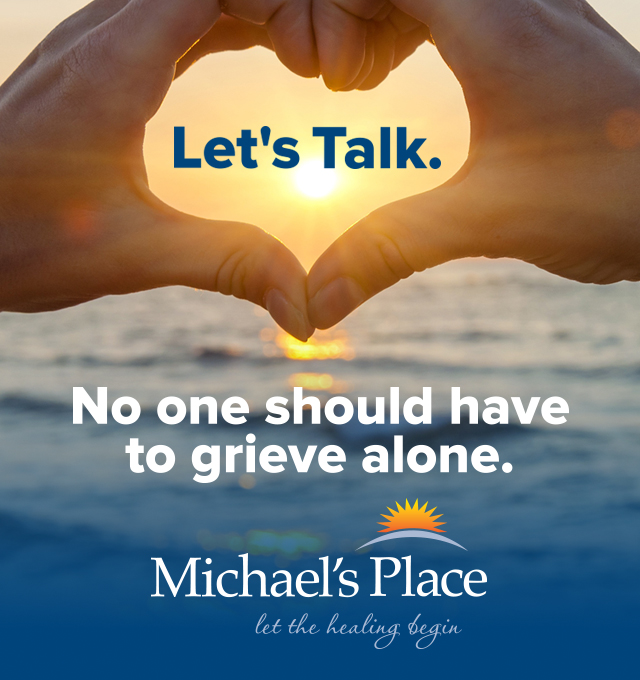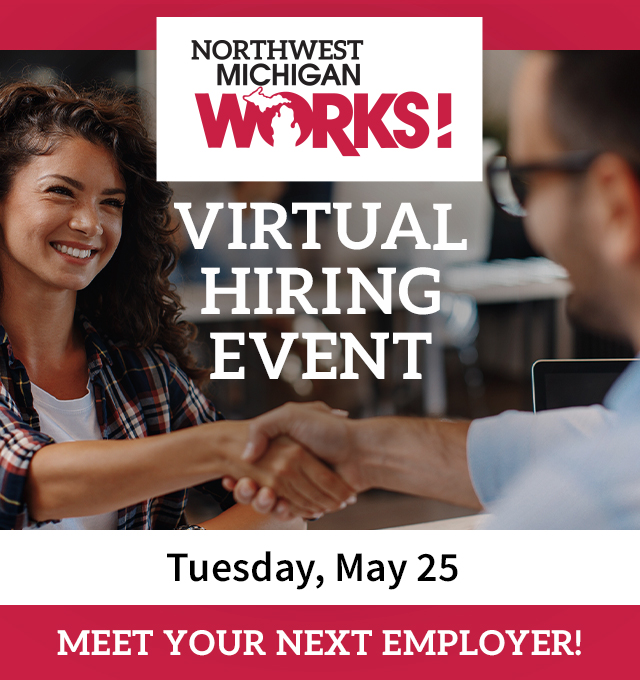 Roundabouts Are Here To Stay, With More On The Horizon
Read More >>
Fundraising, Planning Work Begins On Civic Center Projects
Read More >>
Michigan Relaxes Mask Requirements Following CDC Changes
Read More >>
2021 Scale Up North Awards Winners Announced
Read More >>
Nominate Now For 2021 40Under40
Read More >>
Organizers Eye Return Of Summer, Fall Events
Read More >>
Garfield Planning Commissioners Approve Chick-fil-A, Preliminary BATA/Housing Development Plans
Read More >>
Frankfort's Garden Theater Hires New Director
Read More >>
TCLP Set To Install 15 New EV Charging Stations In Traverse City
Read More >>
Kingsley Rocks Business Expo Planned For Saturday
Read More >>