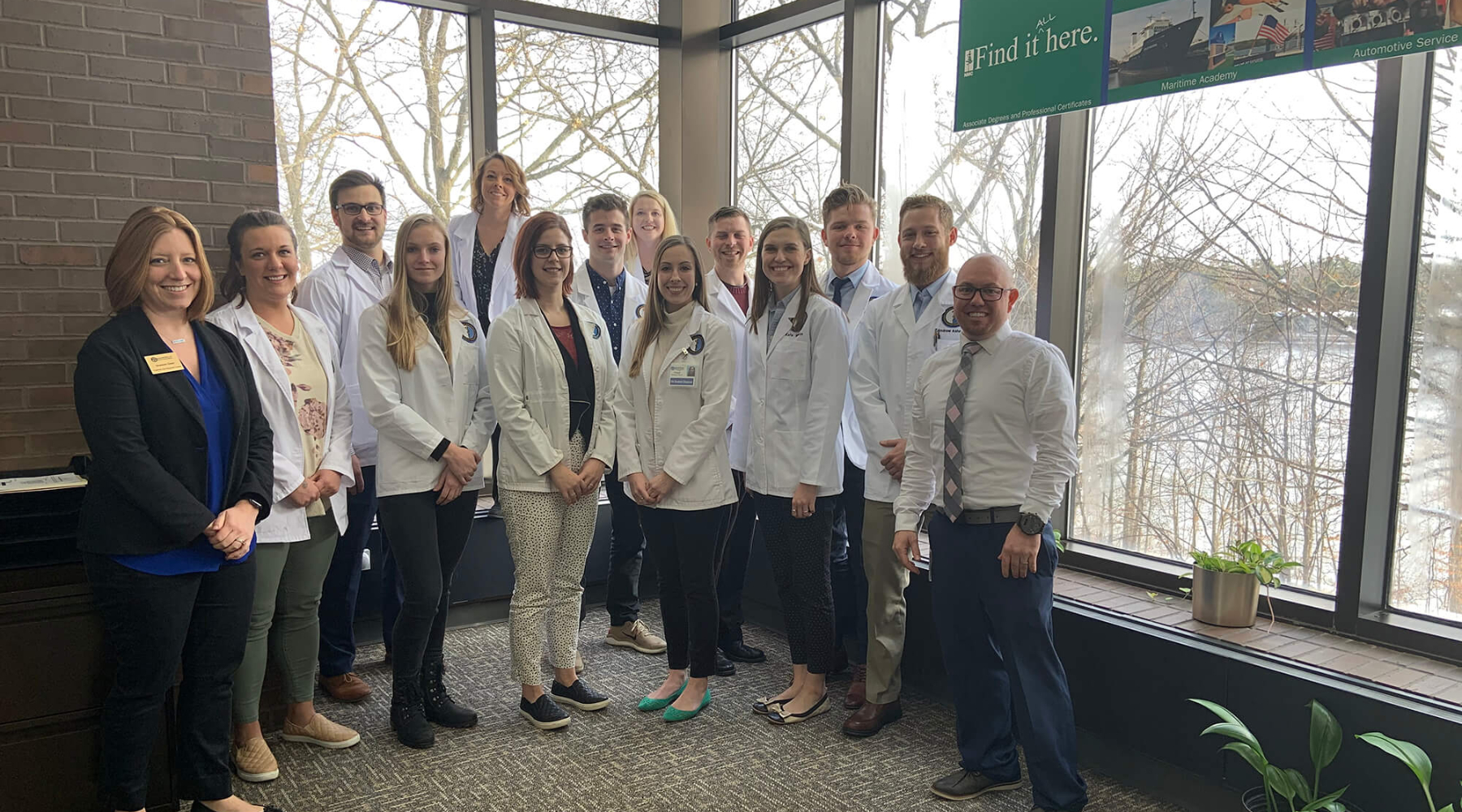 Working To Mint Traverse City's Next Healthcare Professionals
By Craig Manning | March 25, 2020
The nearest medical school may be almost 150 miles away, but Traverse City is growing its status as a health education hub. As COVID-19 (coronavirus) raises concerns of overwhelmed medical systems nationwide – and as the globe faces an overall shortage of healthcare professionals – local educators and organizations are taking strides to attract, educate, train, and employ the next generation of medical professionals.
According to the World Health Organization, there is already a global healthcare worker shortage of more than seven million professionals. In the next 15 years, that number could increase to 13 million. These shortages tend to hit less developed nations the hardest, but they can also have an impact in the United States – particularly in rural areas. Marguerite Cotto, vice president of lifelong and professional learning at Northwestern Michigan College (NMC), says it falls upon rural regions like northern Michigan to take a "grow your own" approach in meeting healthcare workforce demands.
"There is a goal statewide to ensure that local students have access to career pathways [in healthcare] near home," Cotto explains. "It's about taking the local roots that students have, expanding those roots, and then being able for them to turn around as new professionals in the field and be quickly recognizable by the people they're going to be providing care for."
That goal – of helping local students become local healthcare providers – is what inspired Traverse City native Nicholus Kopacki to help launch a local physician assistant studies (PAS) graduate program six years ago. The program, offered by Grand Valley State University (GVSU) through the NMC University Center, recently received the nationwide "Outstanding Credit Program Award" from the University Professional and Continuing Education Association (UPCEA). The award recognizes "outstanding professional and continuing education programs."
Kopacki, a certified PA who now serves as both the assistant department chair for GVSU's PAS program and the site director for the Traverse City cohort, says he would likely have stayed local for the early part of his career if there had been educational pathways to do so.
"I went to NMC for a couple years, but there was no opportunity for me to continue my education locally at that point in time, at least not in healthcare," he tells The Ticker. Instead, Kopacki headed off to GVSU, enrolled in the PA program (at that time only offered at the school's main Allendale campus), and then practiced downstate for six years. An urge to return home and shift his focus to teaching led to the creation of a distance-learning version of the PAS program, funded by federal grant money that stipulated the program had to target students from the northern Michigan rural region.
"When we came up here, the criteria that we had for the Traverse City cohort was that we were looking for individuals who are from northern Michigan – and we say Ludington and north, including the Upper Peninsula," Kopacki says. "The reason for that is there is research out there that shows that students who are educated and trained in rural communities tend to stay and practice in rural communities."
So far, that research is proving true. To date, there have been three graduating classes from the Traverse City PAS cohort; approximately 70 percent, Kopacki says, are working in rural northern Michigan communities. That number could increase in the future, too: GVSU just entered into an articulation agreement with NMC that will annually reserve two spots in the local PAS program for NMC students. The rigorous 28-month program only offers 12 open spots each year.
It's not just the PAS program that is minting tomorrow's local health workforce. Cotto says that NMC has made a concentrated effort in recent years to add new healthcare-focused programs, both at the college itself (newer associate's degrees in surgical technology and biomedical technology) and at the University Center (a graduate specialization in drug and alcohol treatment, offered by Western Michigan University). Across the board, Cotto says that 75-80 percent of graduates from NMC-affiliated healthcare tracks end up practicing in a local "five or six-county circle." Many of them end up employed by Munson, including approximately 80 percent of NMC nursing grads and nearly 100 percent of biomedical technology students.
Even at the high school level, local students have the option to start focusing on healthcare. The largest program at the Traverse Bay Area Intermediate School District (TBAISD) Career-Tech Center is allied health, which currently consists of 150 students from schools throughout the ISD. According to Allied Health Instructor Gwen Tafelsky, seniors in the program spend four hours per week getting work experience "in an allied health field of their interest."
"Munson Healthcare has been a great partner, offering students work experience to train with nursing assistants, radiology, ultrasound, emergency department, NICU, dietary office, and medical assistants," Tafelsky says. "The Cowell Family Cancer Center has allowed students in the infusion clinic and pharmacy. We also have allied health students who get work experience outside of Munson Healthcare, in veterinary offices, dental offices, and pharmacies. Last year, a student was with the Suttons Bay Fire Department, working with EMTs and paramedics. And Great Lakes Orthopedics in Traverse City has allowed many of our students to complete work experience in an outpatient setting."

PICTURED: GVSU/NMC physician assistant studies students, with Shannon Owen (director of GVSU's northern Michigan programs) far left and Nicholus Kopacki far right.
Comment
Join The Ticker For Recess Next Week at ELEV8 Climbing Gym!
Read More >>
Garfield Township Eyes Housing, Development Goals
Read More >>
Road Project Updates: Boardman River Bypass, Bridges, Signal Upgrades
Read More >>
Flag On The Play: Referee Shortages Threaten Youth And School Sports In Northern Michigan
Read More >>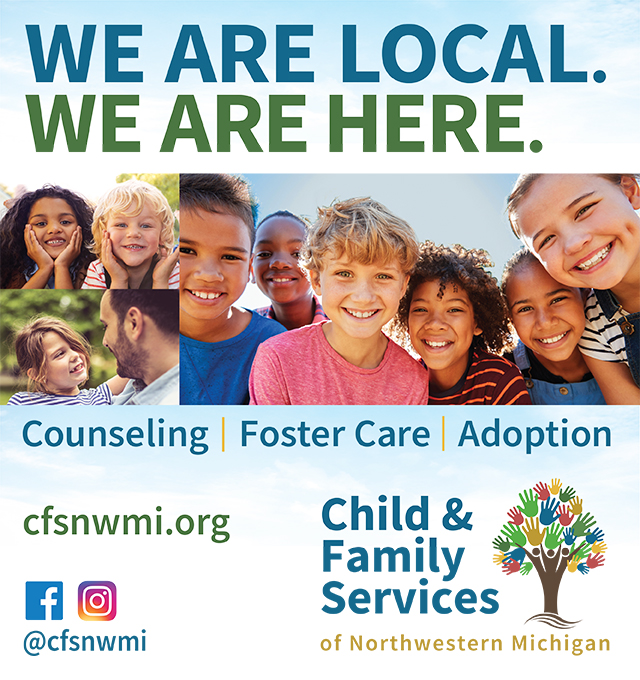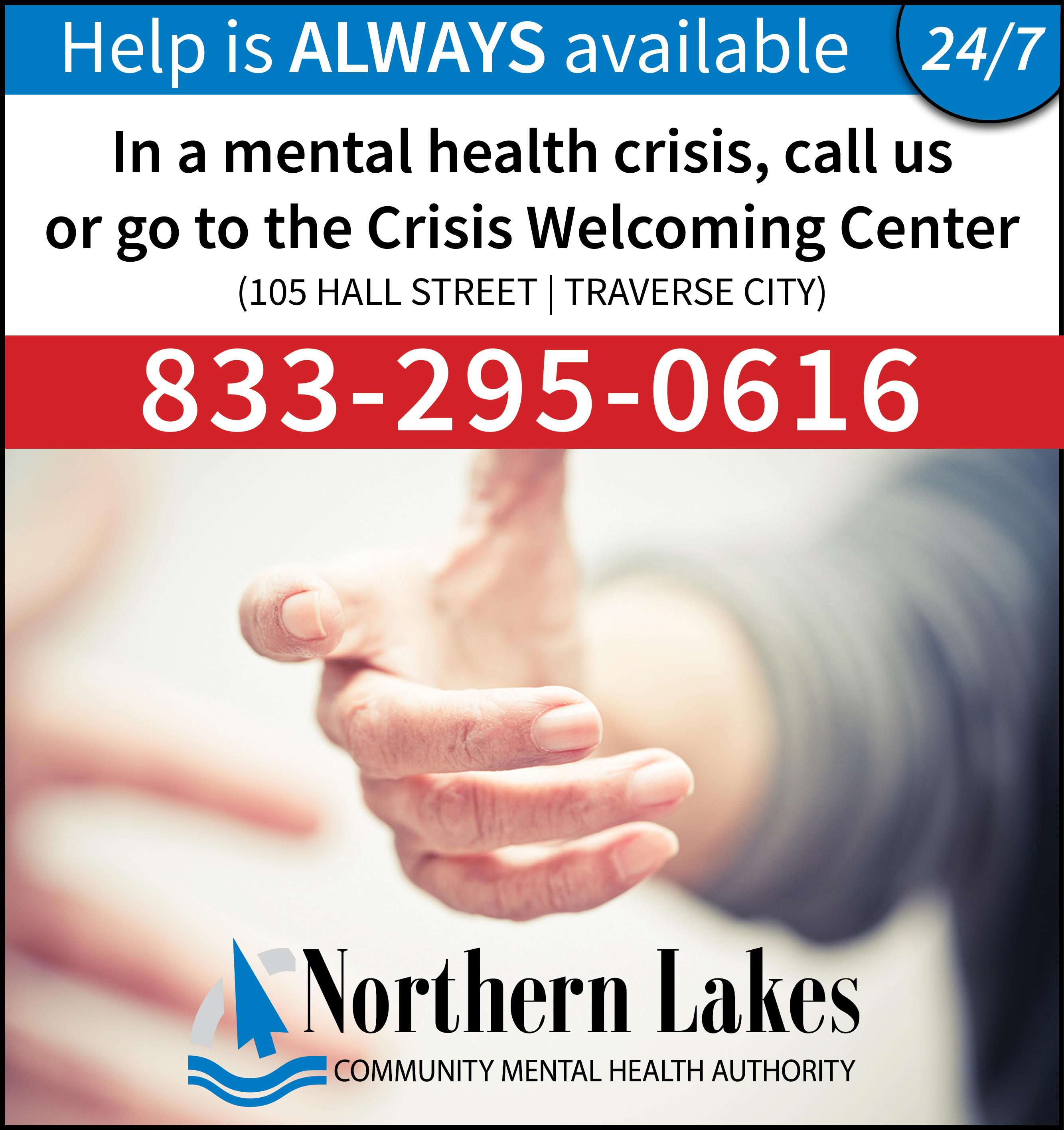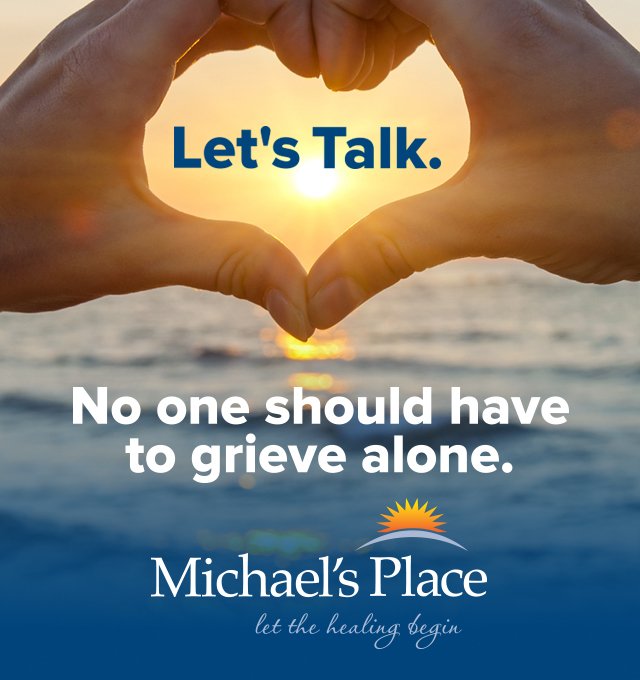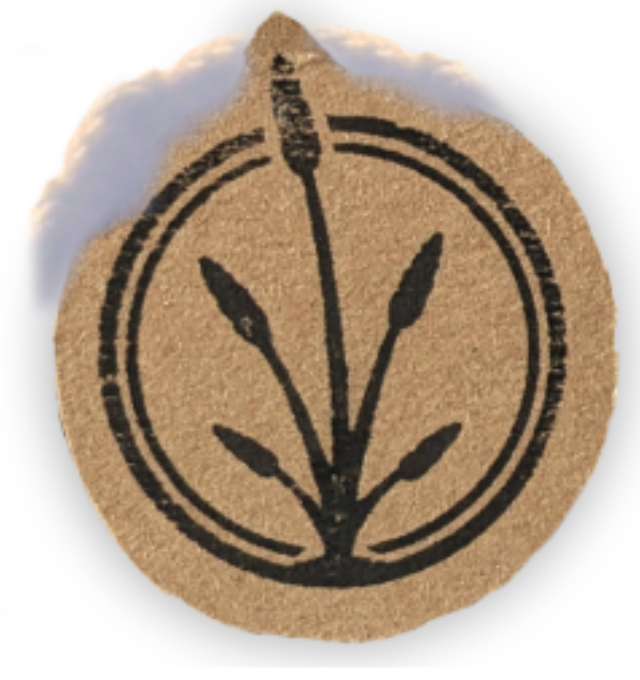 City Moves Toward Adopting Sustainable Building Policy
Read More >>
Spring Break Getaways & Activities in Northern Michigan
Read More >>
A Decade Of Debate: Riverview Terrace, Traverse City's First Affordable Housing Project
Read More >>
Crossing the Great Lakes: Three NoMi Men to Complete Final SUP Journey Across Lake Ontario
Read More >>
Road Commission to Vote on Decertifying Bluff Road
Read More >>
City to Pursue Building Two New Fire Stations
Read More >>
Grand Traverse Band Prepares For Entry Into Local Cannabis Market
Read More >>
First Traverse City Dispensary To Open For Recreational Marijuana Sales
Read More >>
Traverse City Horse Shows Is Back, And We Have Your Inside Access And Tickets
Read More >>
What's Next For Opioid Settlement Funds?
Read More >>