A New Chapter In The (Cook)book: NMC Reimagines The Great Lakes Culinary Institute
By Craig Manning | Sept. 23, 2022
For the past year and a half, Northwestern Michigan College (NMC) has been wrestling with a question: Does the Great Lakes Culinary Institute (GLCI) have a future?
Long one of the key programs at NMC, GLCI has struggled in recent years with rising operational expenses and declining enrollments. Working with a variety of consultants and stakeholders, NMC went through a lengthy process aimed at trying to decide whether the program should be reimagined or closed. The "reimagine" side won out, and GLCI is kicking off the 2022-23 school year as a fleeter, more efficient program – one that NMC leaders hope will better serve the needs of students and the community alike.
"We were looking at program assessments across the college, which we do periodically to ask how we're doing," says NMC President Nick Nissley. "And as we looked at the culinary program, a couple of things struck us. Number one, we've seen a decline in enrollment over the last decade. Back in 2014, we were at over 200 students; in 2022, that was down to about 80. And linked to that, our revenue [from GLCI] was halved in that time. In 2014, we were up to almost $600,000 in revenue; in 2022, we were down to about $300,000. For me, those were warning bells saying that we needed to take action."
Subsequent consulting sessions with the Culinary Institute of America – a New York-based institution that Nissley describes as "the gold standard of culinary education" – highlighted just how dire the situation was. "A really positive thing they told us was that any culinary program in the country will typically run at a deficit," Nissley says of those consulting sessions. "In a college setting, a culinary program is almost always being funded by other programs, because culinary programs are so capital and labor intensive." Even with that caveat, though, the consultants flagged GLCI's sizable and quickly-growing deficit – $360,000 in 2022, compared to $60,000 in 2014 – as a downright existential problem.
"[The Culinary Institute] ultimate came back with some really harsh news for us," Nissley says. "They told us that all indicators suggested that the program should be closed."
While the dollars and cents of GLCI weren't adding up, though, Nissley says initial conversations about shutting the program down ignited an emotional response with an overwhelming consensus: the program, even if as a money loser, was important to NMC and to the Traverse City community as a whole.
"We listened to our GLCI advisory board, which are restauranteurs and employers in the community, and they told us how important it is to get graduates from GLCI," Nissley says. "We listened to our colleagues; we listened to our college leaders, from our VP of academics to our CFO; we listened to community members and industry partners; and we listened to our students. And what we kept hearing was that people wanted us to find a way to keep this program.
So began a lengthy process aimed at reimaging GLCI. "The conversations have been great," says GLCI Director Les Eckert of that process. "They've been great, and they've been hard, and they've been creative, and they've been tear-jerking. They run the gamut of every emotion, because we worked so hard and dug so deep on this program. Where has this program been – this great program that has lasted this long? Where is the industry going, and what are we doing to keep up? Why is enrollment declining? Where are students coming from? Where did they used to come from? It really took a solid 18 months to lay out all the pieces and look at what our potential could be."
The process created a fundamentally different GLCI than what existed before, with the 2022-23 school year marking the start of the program's new chapter.
Some of the biggest changes are administrative. For instance, Nissley notes that much of GLCI's rampant financial losses were due to the fact that the program was still staffed "for the enrollment we had back in 2014." Slimming down the program's faculty, along with a variety of other cost-cutting measures, allowed the college to get GLCI to an operational deficit of $150,000, as opposed to $360,000.
Many other changes, meanwhile, will affect the shape of GLCI's actual academic offerings. For one thing, GLCI is foregoing NMC's standard 15-week semester calendar for shorter eight-week terms. Eckert says the shift – along with a few other tweaks to course schedules and contact hours – will make GLCI courses more accessible for students who need to juggle work, family, and other obligations with school.
GLCI also added a pair of new culinary certificates this fall. One is geared toward students "who want enough skills to get into the industry while incurring minimal costs." The second is intended to provide more in-depth training for students pursuing baking and pastry skills. A third new certificate is on the way for next fall, designed to train students to be chefs on maritime vessels.
Beyond new full certificate options, GLCI is also adding numerous classes and skillsets to its programming, in response to shifting industry needs and demands. One course focuses on farmer relationships and farm-to-table cooking. Another looks at the beverage management side of restaurant operations. A third is a butchery class, which will help students navigate a market that Eckert says has seen a huge uptick in demand for "choice meat cuts."
GLCI's reinvention also creates several new initiatives aimed at diversifying the program's revenue stream. For instance, Eckert wants to build a marketplace of certain GLCI products, which students can produce and then sell in small batches. "A lot of people who come here and eat in the dining room will say, 'Can I buy that salad dressing?' Or 'Do you sell stock at Thanksgiving?' We like the idea of being able to have some of those well-known GFCI items available for customers to buy."
But the biggest new revenue driver could be GLCI's growing commitment to culinary master classes. From restaurant pros who need to bone up on specific skills to hobbyists who just want to take a cooking class, Eckert says there's plenty of local demand for culinary learning that falls outside of GLCI typical purview.
"We really want to change the image of GLCI, from a culinary school for people who want to enter into the industry, to a culinary educational hub for all," Eckert explains. "We want the community to know that, if they want to learn something related to food, they can come to us."
Comment
Impact100 Traverse City Announces Latest Grant Recipients
Read More >>
Three Hundred Miles in 24 Hours
Read More >>
Munson to Ramp Up Outpatient Efforts, Regionalize Inpatient Care
Read More >>
Man Arrested After Concerns Over Blair Township Threat
Read More >>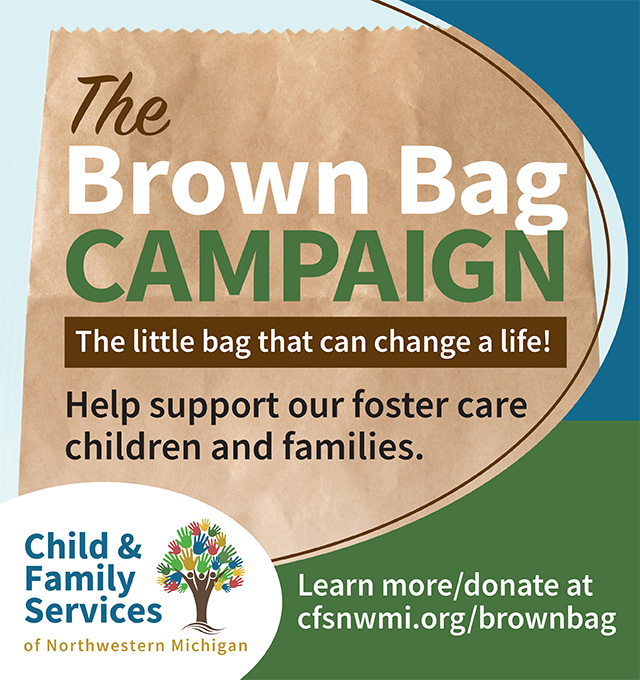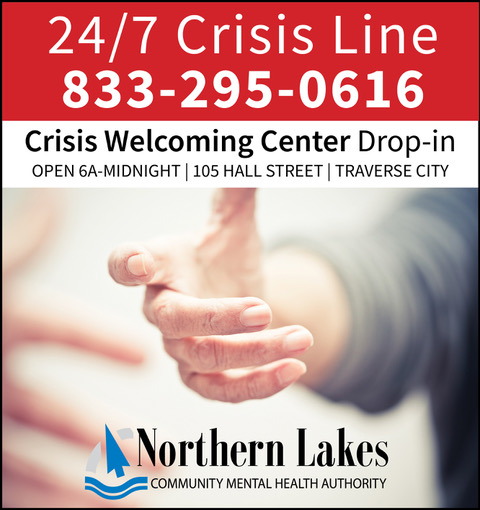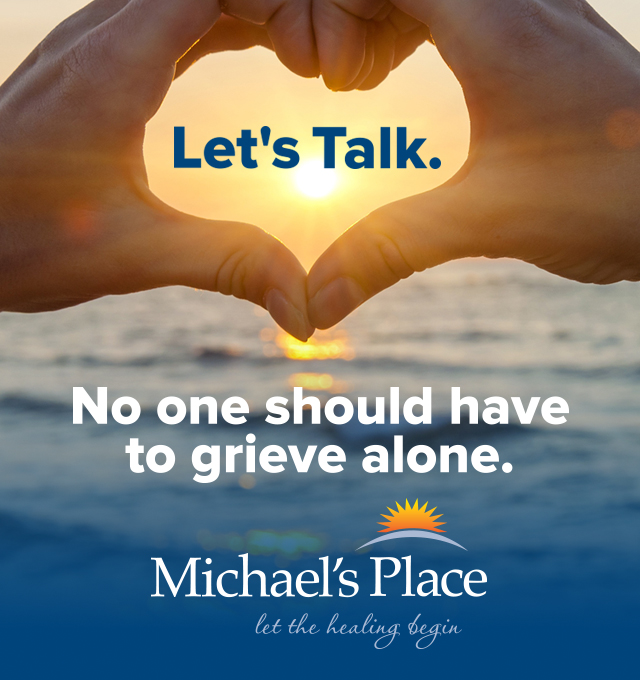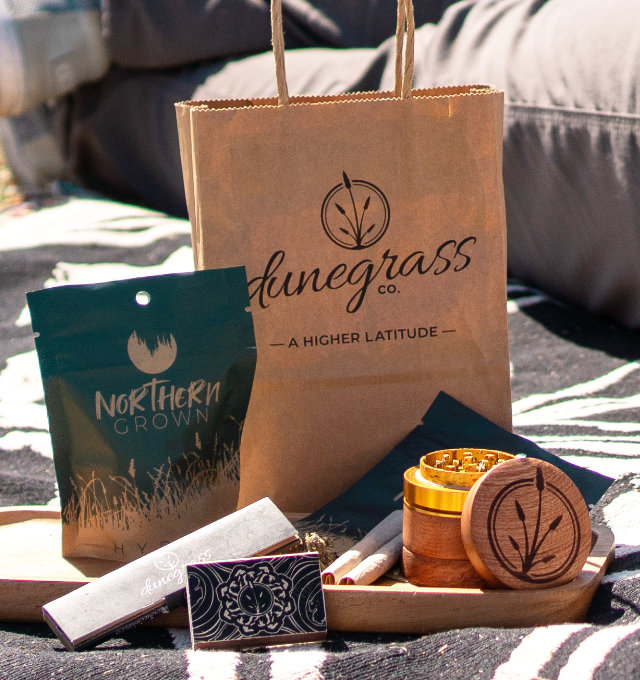 Man Arrested After Standoff in Central Neighborhood
Read More >>
Building Peninsula Shores
Read More >>
GT County Commissioners Approve Peninsula Parks Funding, Remote Work Policy
Read More >>
Join Us For Fall Recess Next Week at Seven Hills on Old Mission Peninsula!
Read More >>
Local NMC Students Traveled To Morocco Earthquake Epicenter Months Before Disaster Struck
Read More >>
TC Curling Center Sweeps Past Expectations
Read More >>
Commissioners to Offer City Manager Position to Vogel
Read More >>
From Frenzy to Focus: Northern Michigan's Fall Real Estate Update
Read More >>
Senior Services Take the Spotlight
Read More >>
Grand Traverse State Bank To Be Traverse City's Newest Bank
Read More >>