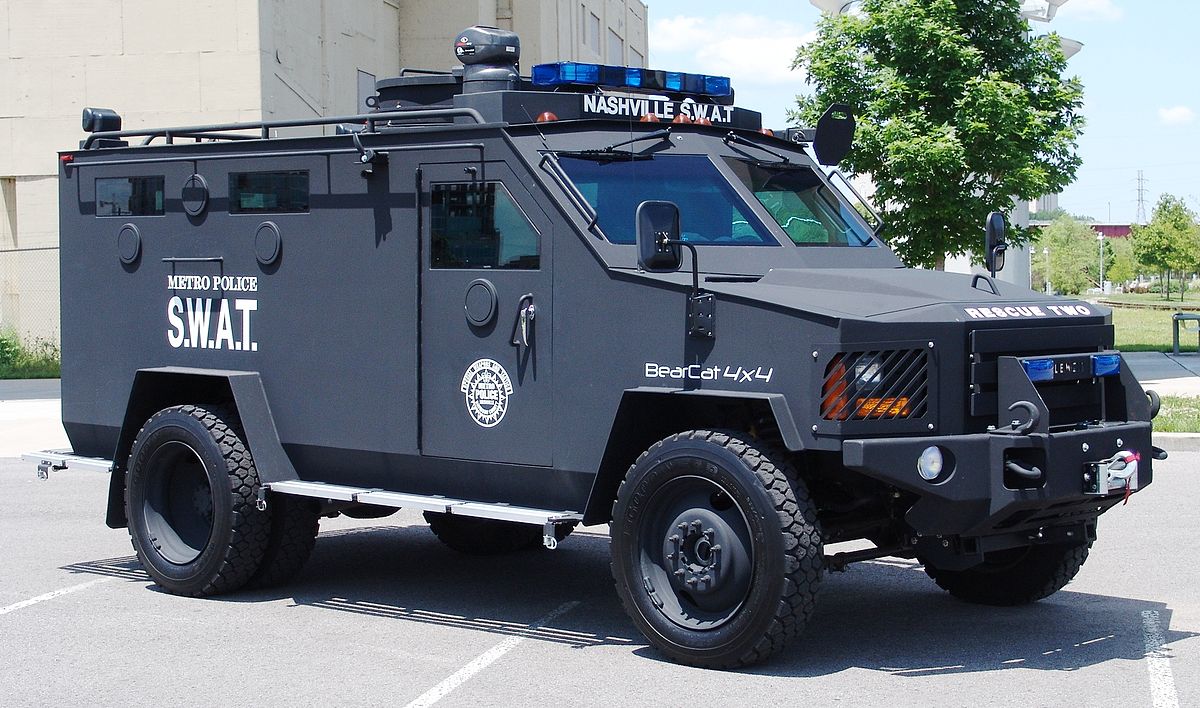 Armored Vehicle Back On County Agenda
By Beth Milligan | Jan. 24, 2022
After approving a 2022 budget in December that allocated funds for a new armored vehicle for the Sheriff's Office, Grand Traverse County commissioners will revisit the controversial budget item this week at a special meeting to approve the actual invoice and purchase of the vehicle. Citing concerns about the overmilitarization of law enforcement, Commissioners Betsy Coffia and Bryce Hundley have previously voiced their opposition to purchasing the BearCat, while Commissioner Penny Morris says she is looking "to be convinced that this is an item that is warranted and given the reasons why" at this week's meeting. The Sheriff's Office, meanwhile, provided a detailed six-page memo outlining the department's need for the vehicle to improve its "ability to respond to terrorist attacks, natural disasters, or other mass casualty events."
The BearCat invoice from manufacturer Lenco, coming in at just under $260,000, is the only item on the agenda for the county commission's special meeting Wednesday at 8am at the Governmental Center. When the vehicle purchase first came before commissioners in December as a proposed line item in the 2022 budget, the board was inundated with emails from the public expressing concern about the proposal. Courtney Wiggins, a member of the antiracism task force Northern Michigan E3, said the funding should be used instead for mental health services, a sentiment echoed by others in extensive public comment at two December commission meetings.
Commissioners voted 5-2 to approve the 2022 budget, with Coffia and Hundley opposed because of the inclusion of the BearCat. Both Hundley and Coffia worried the purchase represented an escalation in overmilitarizing the police, with Hundley asking how to "dial it back" in a perceived arms race between law enforcement and the public. Coffia noted that police departments in other communities have requested additional military-level gear, such as grenade launchers, after purchasing armored vehicles. "Where does it end, guys?" she asked representatives from the Sheriff's Office.
Other commissioners, however, said law enforcement should be given the tools they need to adequately protect the community. They noted it wasn't a binary choice between funding the BearCat and investing in mental health. Chair Rob Hentschel stated that buying the vehicle wouldn't "detract from mental health initiatives" already underway in Grand Traverse County. Commissioners also pointed out that approving the 2022 budget didn't automatically authorize the Sheriff's Office to buy the BearCat. The invoice itself would need to come before the board at a separate meeting to approve the expenditure when the department was actually ready to make the purchase. Morris said in December she wanted to have a longer community discussion about the BearCat when it came time for that invoice approval.
In a lengthy post Sunday on her official county commissioner Facebook page, Morris said this week's special meeting represented her commitment to the public to have that discussion. "At the time (of the budget approval), I stated that in order to consider voting in favor of this item, I wanted more transparency in the process," she wrote. "It seemed to some of the public that the item was being pushed through without a lot of explanation or knowledge. I wasn't crazy about it either. Truthfully, over the past two years, almost every part of our lives has been weaponized in one way or another. It was no surprise that some folks would view an armored vehicle as one more thing to use against the general population. I understood this, and sympathized. People have been given ample reason not to trust their government."
Morris said that when the BearCat purchase request "came into our field of vision again, I requested a special meeting." She continued: "People need and deserve all the information, so they don't have to get their opinions from comments sections and email chains. I asked for information and transparency in the process, and the public deserves it. I need to be convinced that this is an item that is warranted, and given the reasons why, and so do you. When it was originally added to our agenda, I strongly requested that we have that open conversation...I plan to listen to the facts with an open mind and a sense of logic, and I hope you will too."
Meanwhile, the Sheriff's Office prepared a detailed six-page memo for commissioners to review Wednesday that outlines the department's need and plan for the vehicle. Captain Chris Clark wrote to commissioners stating that law enforcement lacks "access to a response vehicle capable of meeting our needs for responding to catastrophic incidents such as natural disasters and terrorist attacks, performing rescues and evacuations in adverse conditions or for protecting the team and civilians from ballistic attacks. Though we have the training and experience to protect against, mitigate the effects of, respond to and recover from such events, we lack suitable equipment to sustain our capabilities to do so."
While the department has access to a BearCat stored in Grayling – with Sheriff's Office representatives previously noting that the vehicle has already been used on multiple occasions in Grand Traverse County and thus wouldn't represent an escalation in equipment – that vehicle is an hour away and not immediately available for emergencies. A BearCat purchased by Grand Traverse County would have offroad capabilities to navigate areas impacted by flash floods and storm debris, two remote control spotlights for search-and-rescue operations, and a 14-foot hydraulic ram that can breach barricaded structures without exposing officers to gunfire. Its chemical-resistant coating would allow it to be used in Hazmat emergency responses, and an internal/external intercom system would allow negotiators to communicate safely with armed suspects outside the vehicle, according to Clark.
Clark noted that the Sheriff's Office experienced a 30 percent increase in felonious assaults (those involving weapons) in Grand Traverse County in 2020. He said the increase in those incidents and in mass shootings nationwide, requests to provide VIP security for celebrities and politicians visiting the region, and the need to protect local infrastructure and events that could be vulnerable to attacks – ranging from area schools and colleges to Cherry Capital Airport to Munson Medical Center to high-attendance events like the National Cherry Festival – demonstrated the need to have proper equipment "to protect our operators and civilians during all incidents." The county's BearCat would be capable of carrying up to 12 operators in full tactical gear and up to 20 civilians in need of rescue or evacuation, according to Clark.
Should county commissioners approve the purchase Wednesday, Clark wrote that the Sheriff's Office "will provide our team with regular training on this vehicle so that we can build and maintain a high level of proficiency" with the BearCat, ensuring that the vehicle "remains in a constant state of operational readiness." In response to previous commission concerns about whether the purchase would lead to additional funding and equipment requests, Clark noted in the closing of his memo that the Sheriff's Office would "use our own resources to provide regular upkeep, so that the vehicle lasts its expected 10-15 years." He added the investment would "increase integration among first responders allowing us to protect against the widest variety of hazards so that we can fulfill our duty to safeguard our immediate and surrounding communities."
Pictured: Example of a BearCat used by the Metropolitan Nashville Police Department
Comment
North Bar, Modern Bird Set For Debuts Soon
Read More >>
Summer Employment Forecast: Will The Job Market Warm Back Up?
Read More >>
NMC To Sign New Articulation Agreement To Promote Construction Trades Education
Read More >>
DDA Teams Up With Traverse Connect For Potential Business Attraction Program
Read More >>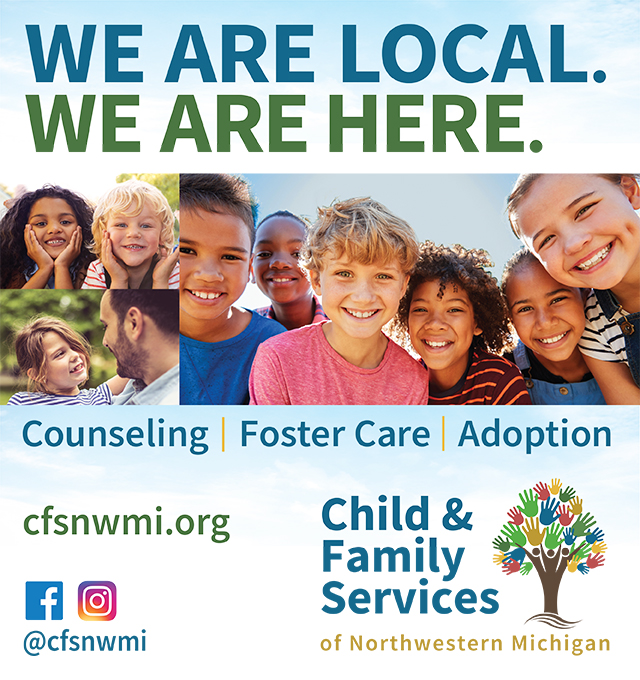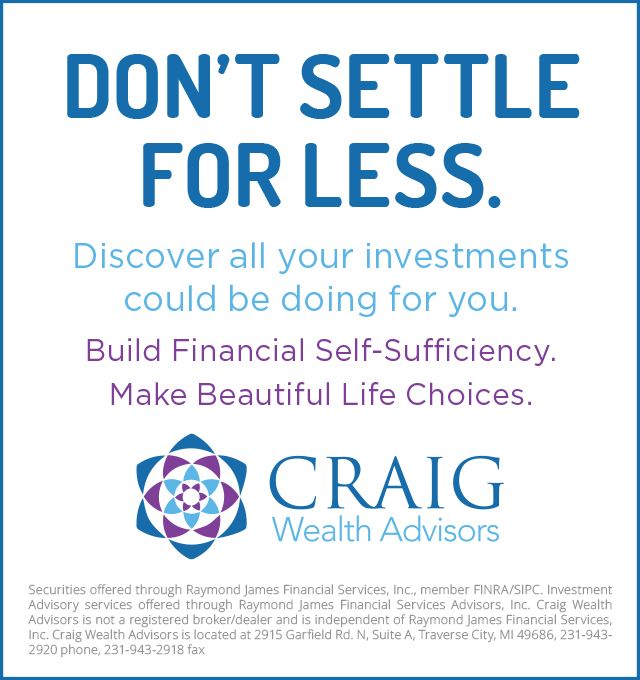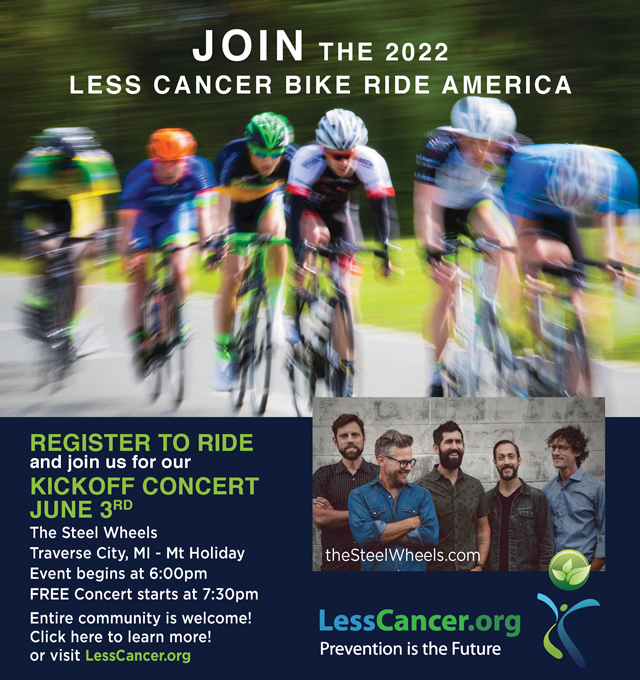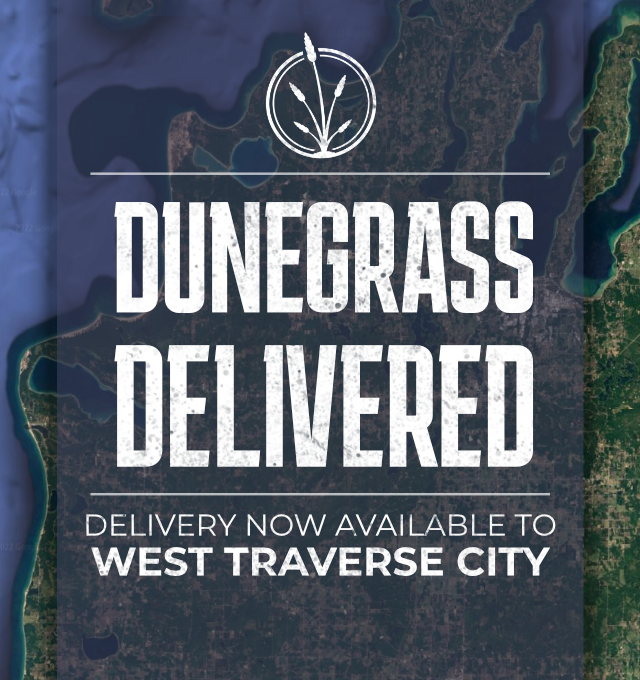 Montessori's Big Year
Read More >>
New Senior Living Facilities Are Under Construction In Traverse City; Can The Local Workforce Support Them?
Read More >>
The Dish Cafe Is Back On The Market
Read More >>
2022 Outstanding Educators Unveiled
Read More >>
City Commission Approves Recreational Marijuana Ordinance, Letter Of Understanding For Grandview Parkway Redesign
Read More >>
Local Home Sales Continue Drop, While Prices Continue To Climb
Read More >>
20 Years Later: The Village at Grand Traverse Commons
Read More >>
"Now Hiring" Showcases Jobs Across The Region
Read More >>
New Owners For West End Tavern, Paesano's Pizza; More Restaurant, Retail News
Read More >>
Traverse City Horse Shows Issues Statement Regarding Summer 2022 Season
Read More >>