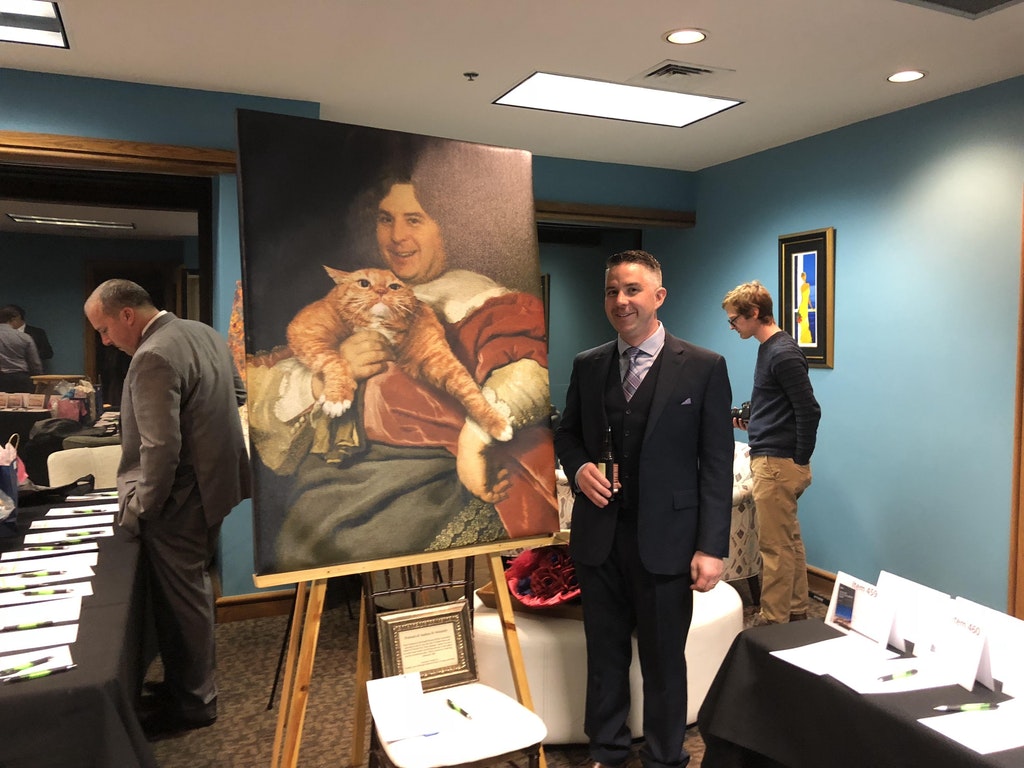 Art Prank At Museum Fundraiser Goes Viral
By Beth Milligan | Feb. 27, 2018
Instructors in the Visual Arts department at Interlochen Center for the Arts stole the spotlight at the Great Lakes Children's Museum A-Ha! Fundraiser this weekend with a prank on one of their colleagues - a stunt that went viral on the Internet.
Mindy Ronayne and Megan Hildebrandt, both Interlochen instructors and members of the Great Lakes Children's Museum board, snuck a last-minute addition into the fundraiser's silent auction Saturday. The duo submitted a parody painting inspired by a famous portrait of Gerard Andriesz Bicker, painted by the Dutch artist Bartholomeus Van Der Helst in the 17th century and exhibited at the Rijksmuseum in Amsterdam. The head on the parody painting was of Andy Schmitt, director of information technology at Interlochen. The bid card for the painting read:
Portrait of Andrea D. Schmitty: First President of the Grand Traverse Feline Association and sister-in-law of Ann, the wife of lumber baron and Father of Traverse City, Perry Hannah. Andrea was also a successful game hunter and lifelong advocate in the fight to stop the cat skinning trade. Widely known as a tinkering enthusiast.
According to Ronayne, Schmitt had previously played pranks that "agitated me enough that I knew I had to put him in his place. The whole idea escalated really quickly." After Ronayne made an image of the parody painting and was brainstorming how to sneak it into the benefit, her husband suggested submitting it as an item in the silent auction. Ronayne and Hildebrandt met at Interlochen and printed and stretched the painting the afternoon of the event. During the auction that evening, Ronayne says she had to cajole Schmitt into bidding more to maneuver him into the area where the painting was displayed so he would eventually spot it.
"His reaction was classic, you could see it playing in his head as he slowly unfolded the fact that this was him while he was looking at it," she says. "I had no idea if he would find this hilarious, or if it would end our friendship. He turned to me in utter amazement and hugged me. I couldn't have asked for it to be played out any better."
The painting sold for $200 at the auction. After Schmitt posted about the prank online, it went viral on Reddit and was also picked up by Huffington Post France. "I should never have underestimated the level Mindy would take my simple and naive pranks when I started this," says Schmitt. "I bow down to her as the best prankster in the world. Hands down, she wins, and is a force to be reckoned with."
Comment
Traverse City's Graduating Class Of 2023 Wants To Save The World
Read More >>
DDA Eyes Project List, Citizen Advisory Council for New TIF Plan
Read More >>
First-Ever International Fireworks Championship Coming to TC
Read More >>
Is Traverse City Spartan Country?
Read More >>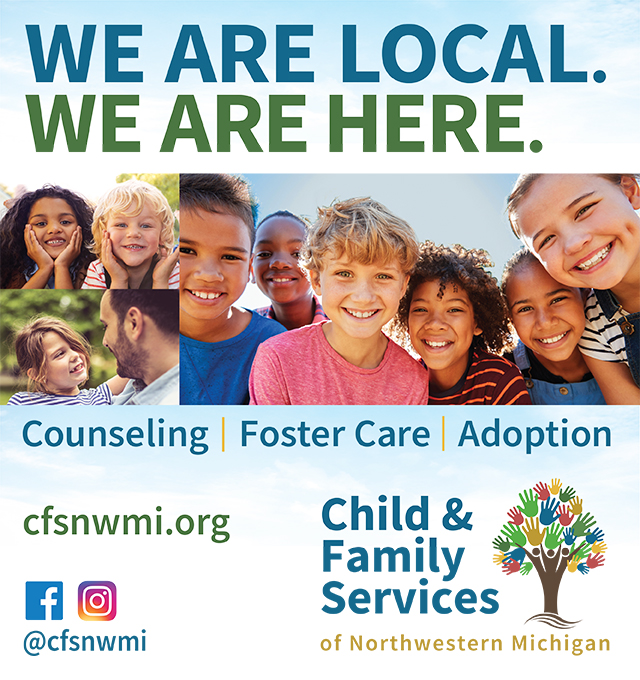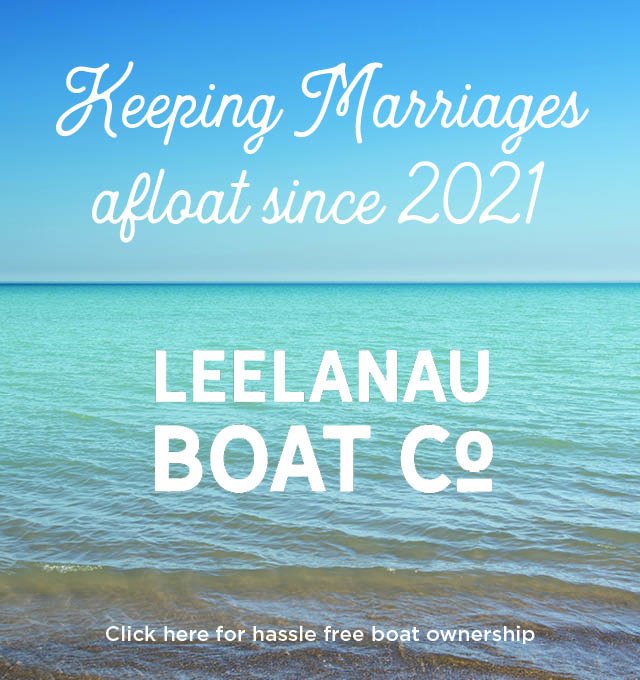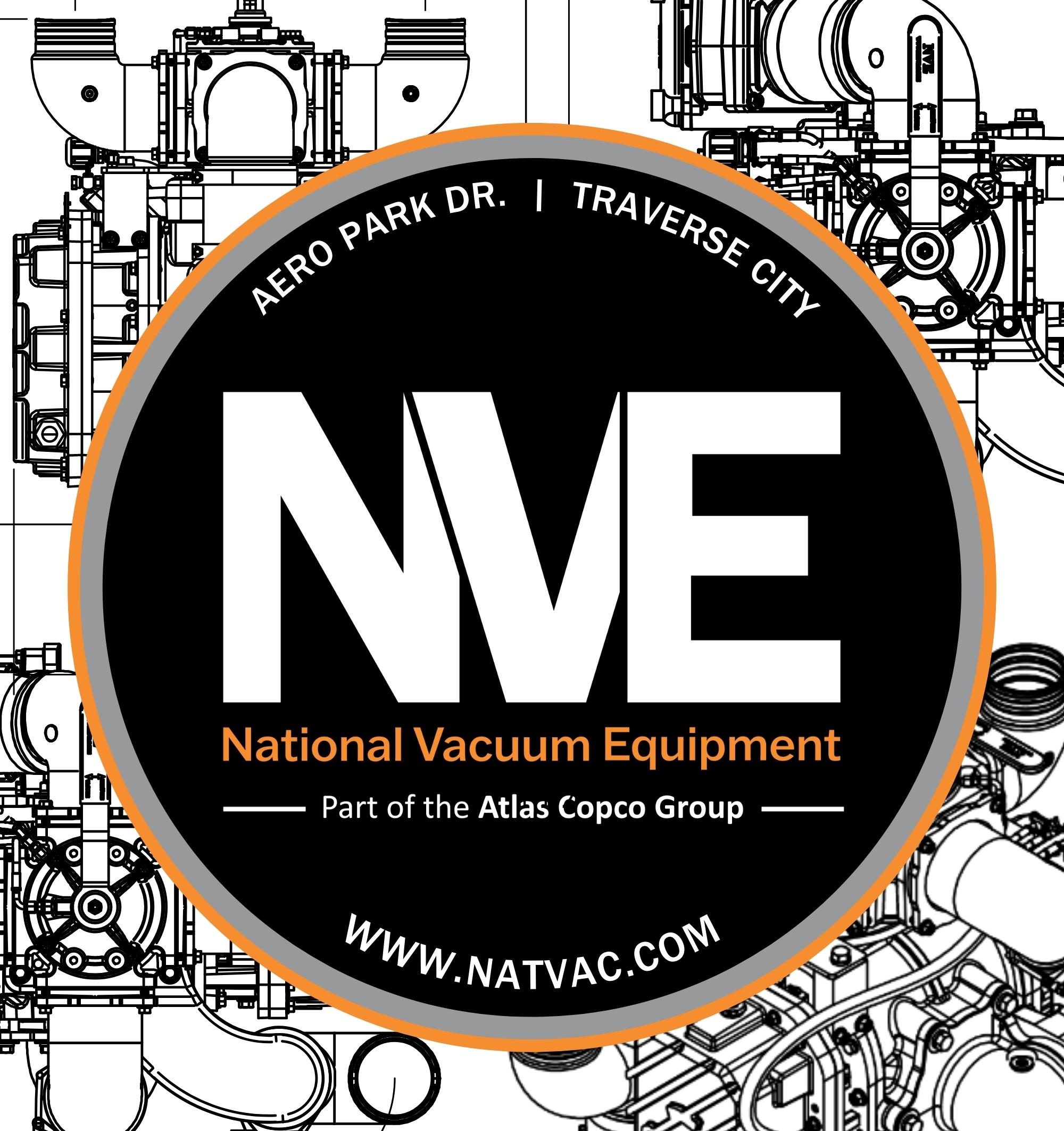 Seven Hills Opens on Old Mission Peninsula
Read More >>
Off To The Races: An Early Look At 2023 Mayoral And City Commission Elections
Read More >>
Interlochen Cyclist Killed in Car Crash
Read More >>
Kingsley Woman Arrested for Possessing Taser, Meth
Read More >>
Free Housing And Cash: Munson Ups The Ante For Nursing Openings
Read More >>
Introducing The New Mustang
Read More >>
Road Commission Updates: Roadkill Stalemate, Keystone Parking, South Airport/Silver Lake Intersection Rebuild
Read More >>
Nominations Now Open For 17th Annual Hagerty TCBN 40Under40
Read More >>
Memorial Day Events In And Around Traverse City
Read More >>
Rail Renaissance: What's The Status Of TC-To-Downstate Rail Corridor?
Read More >>