Artist Chosen For Clinch Tunnel Project; More Art Projects Proposed
By Beth Milligan | March 21, 2019
Traverse City Arts commissioners Wednesday selected an artist to create over 600 square feet of new mural art in the Clinch Park tunnel this summer – a project intended to honor the cultural heritage of the Grand Traverse Band of Ottawa and Chippewa Indians and other Woodland Indians of the Great Lakes. Arts commissioners also discussed several other potential upcoming art projects, including a pop-up installation at downtown's May Art Walk and new pieces for Eighth Street and four downtown bridges.
Commissioners unanimously selected artist Bobby MaGee Lopez of Colorado to complete the Clinch Park tunnel project. Lopez, who has created over 45 murals in the last five years in Colorado, Hawaii, and Arizona, was selected from 31 artists who submitted concepts in response to a public call-for-entries. The $70,000 mural project – paid for with a nearly $44,000 grant from the GT Band, plus Public Arts Trust Fund dollars and other funding sources – will feature digitally printed replications of Lopez's original artwork installed on a panelized system attached to both of the tunnel walls. LED lighting and a speaker system playing audio to accompany the artwork are also part of the proposed installation. Lopez says he hopes to work with local tribal members on creating the audio, which could include Native American songs and chants.
The Clinch Park tunnel previously hosted Anishinaabek art and language on its walls created by artist Lois Beardslee. The artwork degraded over time and was painted over in 2013 when Clinch Park was reconstructed. Lopez says he hopes to pay homage to Beardslee with his murals, as well as weave in themes and imagery including plants and animals, tribal symbolism, body markings and tattoos, and traditional and contemporary attire.
Artists were only required to submit conceptual artwork with their bids, so Lopez's sample images (pictured, top and bottom right) will likely evolve and/or change as the project progresses. The artist says he plans to spend a week in Traverse City immersing himself in the local tribal culture, interviewing elders and tribal leaders and attending ritual events. "There is a rich history in Traverse City; it is important to me that I represent it accurately and with great inspiration," Lopez wrote in his bid. "Through this interaction, I will gather the necessary perspective and imagery to construct a thoughtful and emotive mural project."
The GT Band is a key partner in the mural project: In addition to providing grant funding and giving official tribal council approval to the project, representatives including Museum Director Cindy Winslow of the GT Band's Eyaawing Museum & Cultural Center provided input on the artist selection. Lopez was Winslow's top choice of three selected finalists, in addition to being the top choice of the Arts Commission selection panel, according to Arts Commission Director Nate Elkins.
Arts commissioners Wednesday also discussed several other potential upcoming public art projects, including a mix of smaller-scale, temporary, or "pop-up" exhibits and higher-profile, longer-term pieces that would likely require grant funding. In the former category, the board plans to participate in the May 3 Downtown Traverse City Art Walk with an interactive pop-up exhibit. The twice-yearly Art Walk allows attendees to take a self-guided tour of downtown merchants hosting art exhibits, music, food, and wine/beer in their spaces. Nick Viox of the Downtown Development Authority (DDA) and Downtown Traverse City Association (DTCA) told Arts commissioners the May 3 Art Walk will be the largest event of its kind to date, with 33 locations participating.
Arts commissioners discussed the possibility of creating a balloon installation on the side of a downtown building inspired by those created by artist Jihan Zencirli, aka Geronimo (pictured, left). "Something fun and eye-catching…that would draw a lot of people to the Art Walk," said Commissioner Ashlea Walter. "There would also be an interactive component (to the piece)." The board approved having an ad hoc committee of commissioners explore possible concepts and materials for the pop-up and to work with the DTCA on planning the exhibit, with a maximum $5,000 budget for the project.
After going through a prioritization process for a list of other future projects, commissioners identified Eighth Street and four downtown bridges as top destinations for the group's next major public art installations. The West Front, Park Street, Eighth Street, and Cass Street bridges are all scheduled to be either fully or partially reconstructed over the next year, and Eighth Street will undergo a full reconstruction between Boardman Avenue and Woodmere Avenue this summer. The reconstructed bridges will have abutment walls that could serve as homes for new sculptures, while public art opportunities exist on Eighth Street at either the redesigned southwest corner of the Eighth/Woodmere intersection or within new median islands planned near Wellington and Franklin streets.
Elkins, who will bring a proposed 2019-2020 Arts Commission budget to commissioners in April, said the board should move quickly to include the projects in the budget and work with city staff to make sure public artwork is incorporated into the bridge and Eighth Street plans. With city approval in place, the Arts commission could then seek grant funding for the projects and find artists through a call-for-entries process. Commissioner Amy Shamroe said she believed the locations would be ideal for new public art.
"Eighth Street…is a project everybody's waiting on," Shamroe said. "So having art as part of that, in some way, shape, or form, is going to give us a big impact. It's going to be noticed as part of the improvements. Bridge art, same thing. We've got tons of kayakers and water usage that goes on. I think a bridge is a great place to do that as well…those are good places for us to make an impact right now."
Photo credit: Left, Oh Happy Day; Right (Top & Bottom), Bobby MaGee Lopez
Comment
Nursing Legislation Heads To House Vote
Read More >>
NMC Receives $90,000 FAA Grant To Train 40 High School Teachers In Unmanned Aerial Systems
Read More >>
GT County Experiences Worst Month Since Start Of Pandemic; Munson Releases Patient Vaccination Data
Read More >>
Grand Traverse Regional Community Foundation Announces Final Round Of Urgent Needs Fund Grants
Read More >>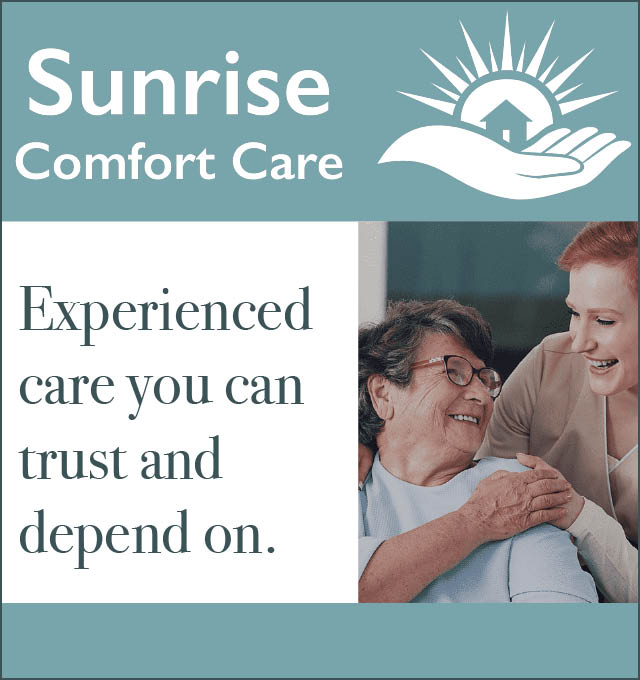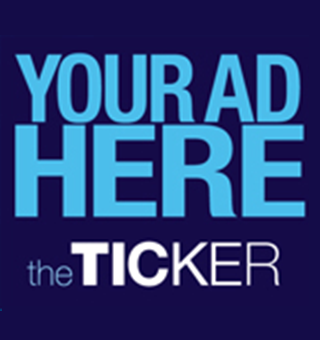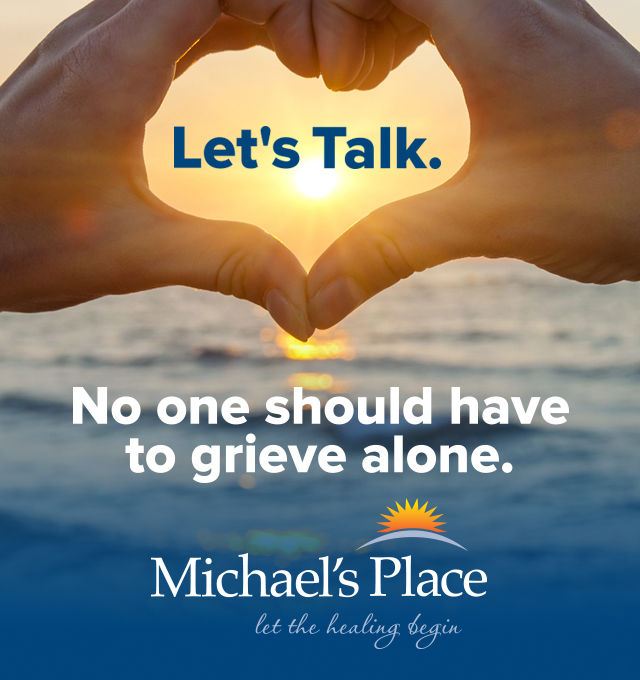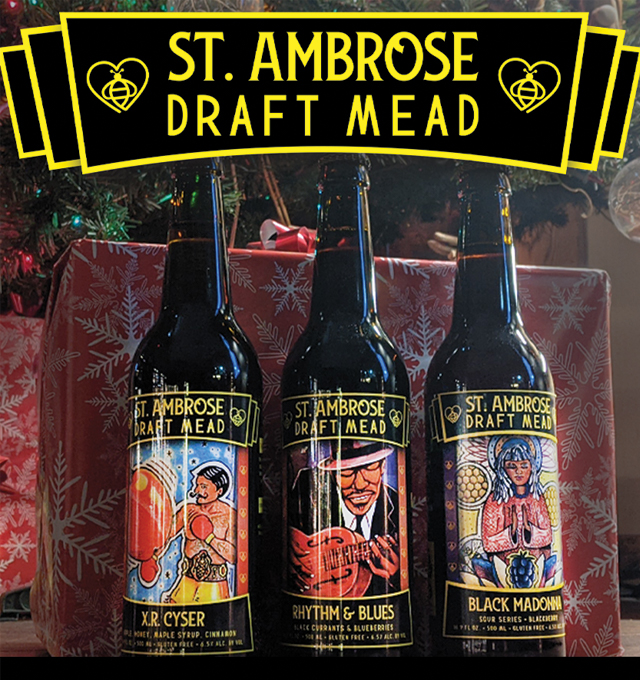 Inside The Ongoing Dispute Over Interlochen Community School
Read More >>
At Least Five Threats Made Against Schools In GT County, Says Prosecutor
Read More >>
Meet The Storyteller Behind "Firekeeper's Daughter"
Read More >>
Eighth Street Bridge Closed Tuesday-Friday For Final Work
Read More >>
Biggest Bayshore Ever? A Sneak Peek At The 2022 Return Of The Bayshore Marathon
Read More >>
Rising Numbers, Incidents At Library Spur New Conversations About Local Homelessness
Read More >>
Brew Plans Upgrades, Seeks Long-Term Lease Downtown
Read More >>
Hagerty's Big Friday And Now Big Monday
Read More >>
Hickory Set To Expand By 76 Acres, More Local Park News
Read More >>
Law Enforcement Presence Planned Monday At TCAPS Secondary Schools
Read More >>