TC Planning Commission Eyes 2019 Projects, Priorities
By Beth Milligan | Jan. 17, 2019
Traverse City staff are bracing for a "phenomenally busy year," according to City Planning Director Russ Soyring, who met with planning commissioners this week to preview upcoming city projects and set the board's top five priorities for 2019.
Chief among the projects anticipated to impact Traverse City residents are the repair or replacement of four downtown bridges – including West Front Street, Park Street, South Cass Street, and Eighth Street – and the reconstruction of Eighth Street, which Soyring said will begin in July immediately following the National Cherry Festival. "We're going to be closing a lot of roads this year, and traffic circulation is going to be challenged, that's for sure," Soyring said. "We're closing four bridges, and we're closing a major stretch of one of the busiest roads in Traverse City. So getting around downtown Traverse City is going to be rather interesting."
After Planning Commissioner Mike Grant asked about the timing of all four bridge projects occurring in the same construction season – "There wasn't any evil plan to bring the city to a halt?" he asked Soyring jokingly – Soyring acknowledged the timing was challenging, but that it was unavoidable due to delayed permits finally coming through and looming deadlines for spending grant funding. Soyring said all four bridges being closed at once was a worst-case scenario staff hoped to avoid, but warned that project overlap was possible.
Soyring also told planning commissioners that city staff are working to finalize the engineering plans for Eighth Street, noting the latest design still calls for protected five foot-wide cycle tracks and pedestrian sidewalks next to three traffic lanes, as supported by a public 2016 charrette. Lanes over the Eighth Street bridge will be narrowed to provide for wider sidewalks, and "good portions of the tree lawn will be 10 feet in width" throughout the corridor, allowing for canopy trees to be planted, according to Soyring. "Thirty years from now, we could have a leafy street on Eighth Street, which would be quite beautiful," he said. The design is contingent on obtaining easements from property owners on both the north and south sides of Eighth Street, with numerous driveways needing to be closed to accommodate the cycle track. City commissioners are expected to see the final design in the coming weeks and to sign off on the project before it goes out to bid.
Other major projects coming in 2019 are the installation of a new bridge on the western edge of the Brown Bridge Quiet Area, which when finished will complete a contiguous five-mile loop around the property, and construction on the final segment of the Boardman Lake Trail loop. Bids for that project will be solicited this spring, with construction starting later this year. "I think it's going to be one of the prized recreational assets in our community," Soyring said of the completed Boardman Lake Trail. The city planning director also said the proposed experimental FishPass system for the Union Street Dam in downtown Traverse City is nearing the "90 percent stage of completion" for its design; a public open house on the design is scheduled for February 12 from 4pm to 8pm at the Governmental Center. City leaders could also see preliminary design options this year for a planned civic square in downtown Traverse City, though construction on that project is not anticipated to start in 2019, Soyring said.
Soyring indicated it was important for planning commissioners to understand the upcoming project workload for this year before setting their priorities on tasks to tackle in 2019. He also said staff would keep 2019 priorities in mind when juggling new proposals that come in throughout the year. "I think it helps us to have that sheet when we have new requests, new ideas, new projects that come our direction (to say), 'What about the projects we already said we're working on?'" Soyring said. "It helps us to make good use of our time."
Soyring and planning commissioners jointly reached consensus on their top five priorities for 2019, which were culled from a list of ongoing projects and policies under consideration by the board. Topping the list is finishing the completion of a new form-based zoning code for Eighth Street, a project seen as dovetailing with the reconstruction of the corridor. Unlike traditional zoning codes, which focus on what types of uses are allowed or disallowed in buildings, form-based codes focus on the physical design and appearance of buildings themselves. A subcommittee of the planning commission has been working on drafting a new form-based code for several months, with the planning commission – and later city commission – expected to review and approve it this year. Planning Commissioner David Hassing noted that Eighth Street's renovation would likely spur interest in new development, adding that "to have some guidelines in place would be good."
Planning commissioners and staff also hope to resolve ongoing discussions about creating a new tree policy for the city, with the creation of a new ordinance potentially guiding how and when trees can be removed to make way for construction and requiring developers to offset those losses with new plantings. Other 2019 priorities include creating regulations for riparian properties – or those located on riverbanks – and discussing density limits for R-1 and R-2 residential districts. That discussion could also include addressing setback requirements for lots with multiple principal buildings and increasing setbacks for highway-adjacent buildings, which would allow for more sidewalks and canopy trees in front of those properties.
Commissioners also mulled tackling either building heights or unhosted short-term vacation/Airbnb rentals as a top-five priority in 2019, but determined outside factors were likely to impact the timing of those discussions. In the case of building heights, a lawsuit brought by developer Tom McIntyre against Traverse City over city charter amendment Proposal 3 could potentially lead to a court decision on whether it's legal to require voter approval on buildings over 60 feet. "In terms of building heights, the charter amendment stands until a court case happens, so waiting for that (decision) makes sense," said Planning Commissioner Michele Howard, who also sits on the city commission.
City commissioners are also scheduled to meet for a study session in February about unhosted short-term vacation rentals and whether they want to tackle changing the city's rules on such properties. Planning commissioners agreed the policy was likely to be kicked to them at some point, and so decided not to bump any other items to make room for it on their priority list. Instead, the board agreed to work on finishing and adopting a city traffic calming and green streets guide that is being drafted with the help of an outside consultant as their fifth priority. Howard said she'd like to see the city "make some progress on green streets and traffic calming that affects our citizens every day," with Chair Linda Koebert adding: "Especially given all the construction on streets that are coming up."
October Home Sales Surpass Last Year
Read More >>
Community Forum Planned Wednesday With TCAPS Superintendent Pavelka
Read More >>
From Fishtown To State Theatre, High Waters Wreak Havoc - With Trend Likely To Continue
Read More >>
Proposed Setback Changes Aim For More Walkable TC
Read More >>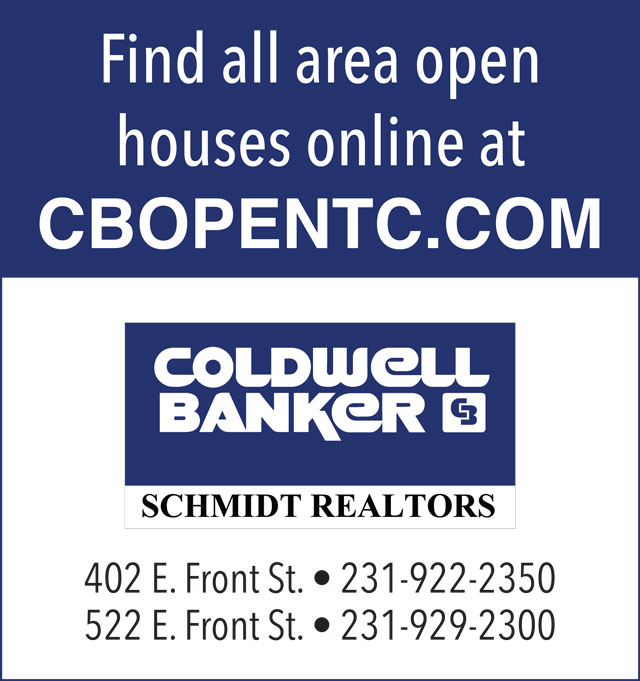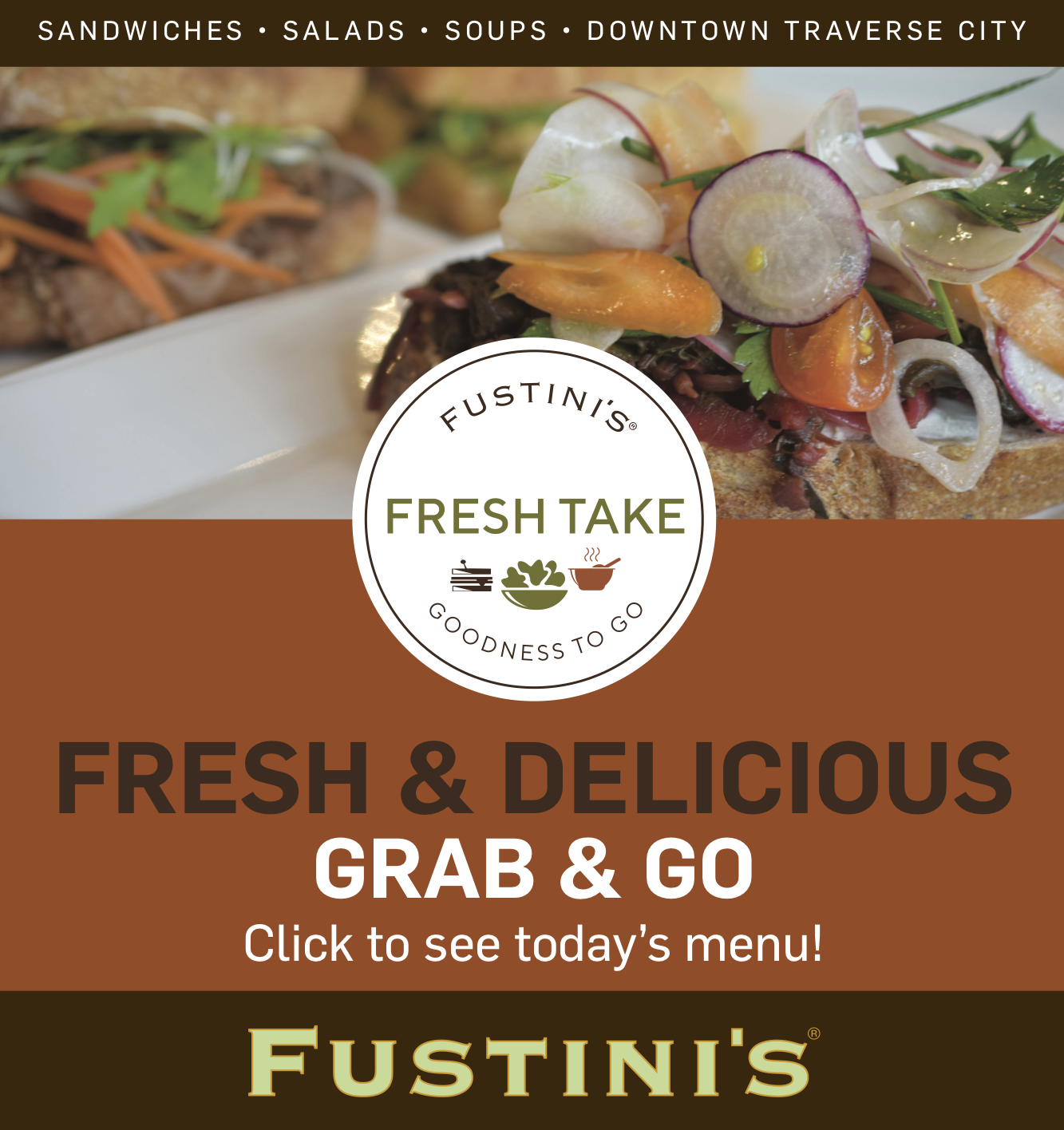 Nominations Open For Distinguished Service Award
Read More >>
Authorities Investigate, Clear Reported Shooting Threat At West High
Read More >>
A New Focus On Making Traverse City A HealthTech Hub
Read More >>
Doctor Charged in "81" Property Vandalism
Read More >>
City Park Projects: Hickory Hills, Dog Beach, Senior Center
Read More >>
City Commission Welcomes New Members, Assigns Board Appointments
Read More >>
Polka Fest's Next Chapter
Read More >>
At The Center Of The TCAPS Storm, Chair Sue Kelly Admits Hiring "Wrong Superintendent," But Focused on Process, Future
Read More >>
Charges Could Follow Suicide Threat
Read More >>
Snow Dump Brings Early Ski Resort Openings
Read More >>