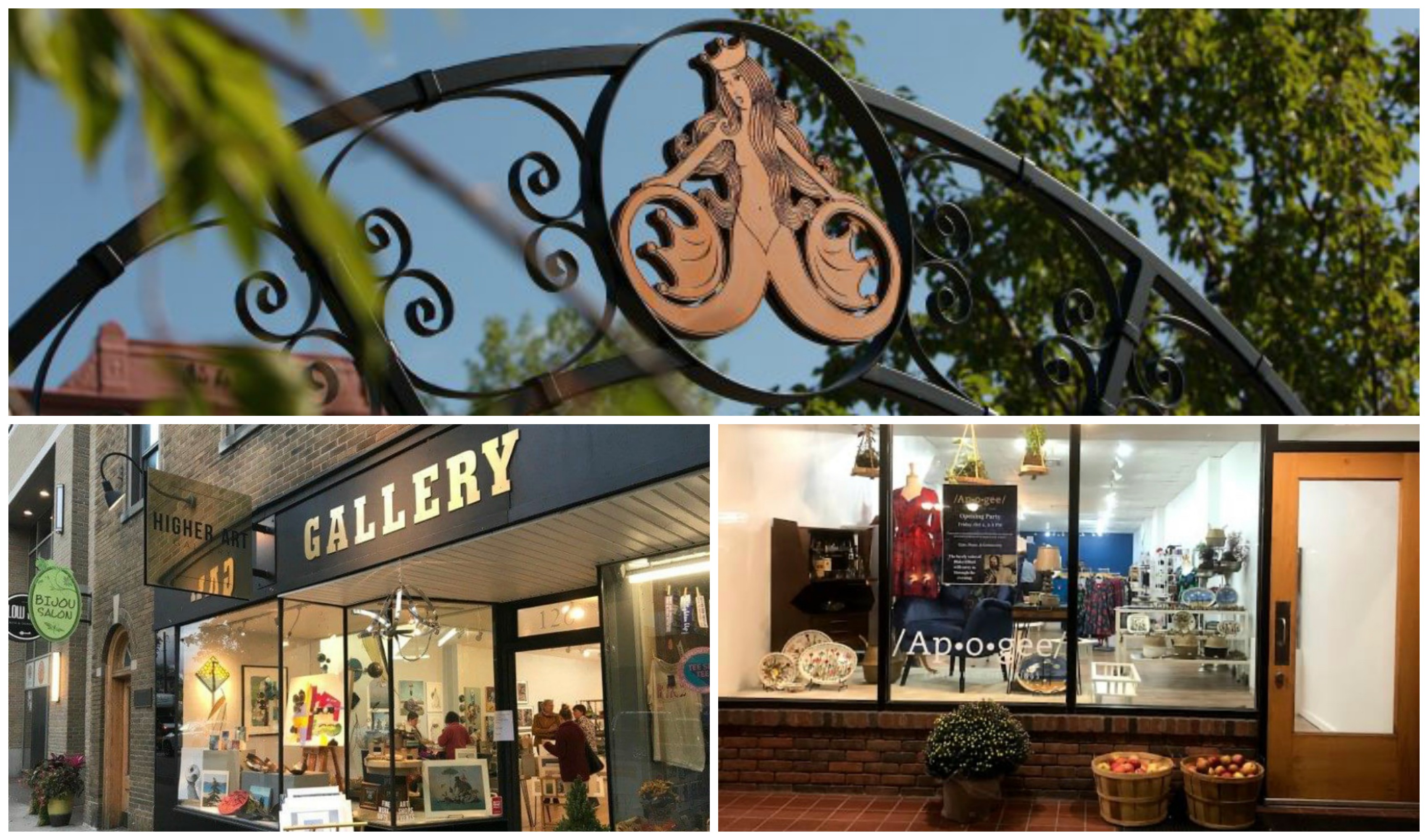 Changes Coming For Siren Hall, Downtown TC Stores; More Restaurant, Retail News
By Beth Milligan | Sept. 28, 2020
After 13 years in operation, seafood restaurant Siren Hall is ending its run in Elk Rapids this fall – with owner and chef Michael Peterson preparing to launch a new restaurant concept in the same space. The Ticker has an exclusive first look at Peterson's plans, plus updates on changes underway at downtown Traverse City stores including Higher Art Gallery, Apogee, and the former Union Beau, a new burger joint coming to the old Ham-Bonz space, multiple coffee shops opening, and other restaurant and retail news.
Siren Hall/American House Woodfired Pizza
One of downtown Elk Rapids' signature restaurants will cease operations on November 9 – but Siren Hall owner and chef Michael Peterson is hoping to attract an even broader customer base with the new eatery he will debut in the same space.
Peterson says staff will close Siren Hall for approximately 7-10 days before reopening in mid-November as American House Woodfired Pizza. The new restaurant and bar will showcase a domed brick oven in the dining room serving up a range of woodfired, Neapolitan-inspired pizzas. "This will be traditional Italian-style focused on quality ingredients," says Peterson. "It's a twelve-inch personal pizza, which is a great way to eat it because you can have one by yourself or order a few and share with friends." The pizza menu will be supplemented with appetizers, salads, pastas, and a few former Siren Hall favorites – like roasted salmon and steak and frites – as well as a full bar. The restaurant will operate five days a week for to-go lunch and dine-in dinner for the winter; Peterson plans to expand to six days a week and add dine-in lunch next spring.
The name American House refers to a hotel of the same name that sat on the property in 1870; it later became the Lakeview House Hotel and then a string of subsequent businesses, including M&M Garage. Peterson says the new restaurant will pay tribute to the site's history with old photographs featured throughout the dining room, as well as a mural painted by Kevin Burdick of Scraps Designs (who also did The Coin Slot's murals in downtown Traverse City).
The decision to change restaurant concepts was influenced by multiple factors, according to Peterson, including labor shortages (Siren Hall's menu concept is labor-intensive), a desire to try something new after 13 years, and a concern that Siren Hall was increasingly perceived as a "special occasion" restaurant out of reach to every-day diners. "We are not changing our quality, and we are not changing ownership," says Peterson. "We are still going to achieve at putting out lots of good food…but just by the nature of what we'll be doing, I think it's going to open it up to a lot more people."
Downtown TC Changes
A downtown Traverse City retail store is closing its doors due to the pandemic – with the move creating new opportunity for another downtown business owner. Owner Karen Hilt will hold clearance sales through October at Apogee at 219 East Front Street before closing the fine goods store at the end of the month, merging the business with sister store My Secret Stash on Cass Street. "Lack of staffing is the main business disruptor, and with an uncertain future in the months ahead, merging the two shops back together makes the most sense," says Hilt.
The move will pave the way for Higher Art Gallery to take over the Apogee space, relocating from the gallery's current digs at 126 South Union Street. Gallery owner Shanny Brooke says the move will "offer us a bigger space, and enable us to widen our variety of art" – with local photographer Ken Scott joining the space and Higher Art expanding its roster of landscape, jewelry, and pottery artisans. Brooke says expanding during a pandemic is "a little scary," but also says she's noticed a recent increased appreciation for art. "We have found more than ever now, people come into the gallery and breathe in a sense of calm while taking in all of the art and feeling the power of creativity," she says. Higher Art Gallery will host a final show called Citizens Coping in its current space through November 4; the store will then hold a moving sale November 6-8 from 11am-3pm daily before holding a grand opening in the new space November 16.
Also in downtown Traverse City, Anne and Pierre Pujos – who own Pavlova, Flea, and The Exchange – will open a new store called Adore Boutique next week at 116 South Union Street in the former Union Beau space. The store will carry "a large selection of whimsical lounge and active wear, sleepwear, and intimates from Free People, Cosa Bella, Lollia, and Tokyomilk's CBD line," according to the couple. "Additionally, the space will showcase a wide range of sustainable, vegan, and eco-conscious skincare and wellness products." The duo are developing an ecommerce site that will feature a selection of goods from all of their boutiques for online shopping.
In other restaurant and retail news…
A new burger joint is coming to the former Ham-Bonz space at 1108 East Eighth Street. Josh Gray and Leslie Bilbey are preparing for a February launch of Oakwood Proper Burgers, which will feature locally-sourced, ground-fresh burgers, hand-cut fries made fresh daily, and shakes and malts made on a 1950s Ray Kroc MultiMixer, according to the company's Facebook page. Gray and Bilbey say they hope to transform a building that was "previously loved and cherished throughout the years but sitting vacant in decay" into a "new establishment to serve the community."
Three new coffee shops are opening on the south side of Traverse City. Starbucks has opened its newest location for drive-thru service in the Grand Traverse Mall parking lot on US-31, operating Monday-Friday 5:30am-9pm and Saturday-Sunday 6am-9pm. Biggby Coffee is targeting an early 2021 opening of a new location at Chums Corner in front of Menards next to Chase Bank. "It will feature a new design called the B Cubed and be a drive thru-only concept," says General Manager Katrina Lafferty, who adds the store is hiring now. In Interlochen, Nick Pearson is hoping to open drive-thru MI Coffee at Interlochen Corners within the next week, pending final township approval. The stand will feature locally sourced coffee and baked goods, with signature drinks named after northern Michigan locations.
Leelanau Lavender owner Cymbre Foster is opening a new store in the Mercato at The Village at Grand Traverse Commons called Moonstruck Gardens on October 1. The store will feature live plants, dried/preserved wreaths and arrangements, bunches of dried flowers and grasses, kew pots, rain chains, local candles, birch garden signs, seed cards, garden-themed artisan work, nature-inspired prints, and vintage stoneware ink bottles and enamelware, plus the Leelanau Lavender line of products. "This is an updated modernized version of a store I had years ago," says Foster. "We curate the coolest plants, one-of-a-kind vintage and handcrafted items to create a unique shopping experience."
Value City Furniture is taking over the former Art Van store at 1775 Oak Hollow Drive in Traverse City. The company, which says its mission is to "furnish our customers' lives with high-quality pieces at affordable prices," bought out several former Art Van stores across Michigan after Art Van declared bankruptcy. Value City Furniture has already hired 125 employees across the state and plans to hire another 100 more, according to a press release.
Finally, two companies previously reported by The Ticker to be targeting Traverse City locations are opening their doors this month. Tiki Pineapple, a Michigan ice cream chain and eatery focused on Dole Whip varietals and tropical-themed food, will open Wednesday at 1218 South Garfield Avenue. National off-price department store retailer Burlington, meanwhile, opened its doors September 18 in the former MC Sports space next to the Grand Traverse Mall. As part of the company's tradition of commemorating a new store opening by supporting a local elementary school, Burlington donated $5,000 toward school supplies for Traverse Heights Elementary School, providing $312.50 in new supplies for each teacher's classroom.
Comment
Munson Launches New Stroke Program, Becomes One Of First Hospitals In U.S. To Acquire State-Of-The Art Brain Imaging Machine
Read More >>
Trump Campaign Schedules Two TC Stops Before Election
Read More >>
As More Tenants Leave Downtown TC, DDA Explores Options For Relief
Read More >>
Nissley Earns High Marks In First NMC Evaluation
Read More >>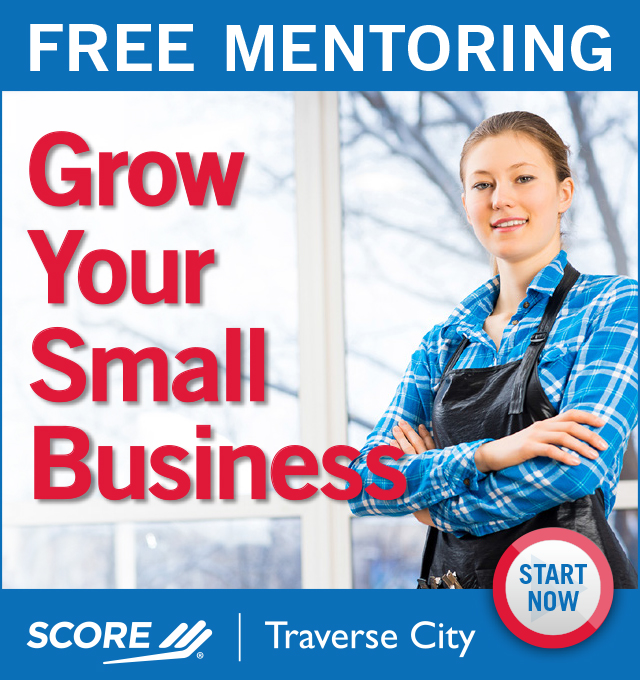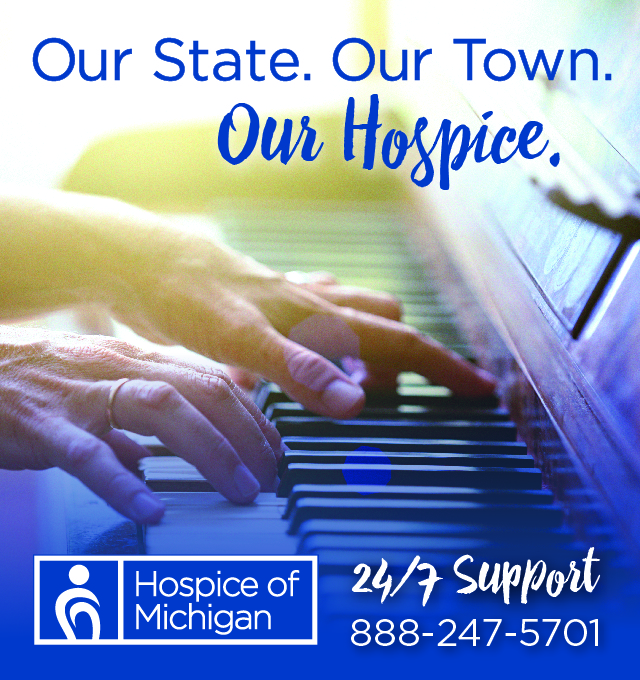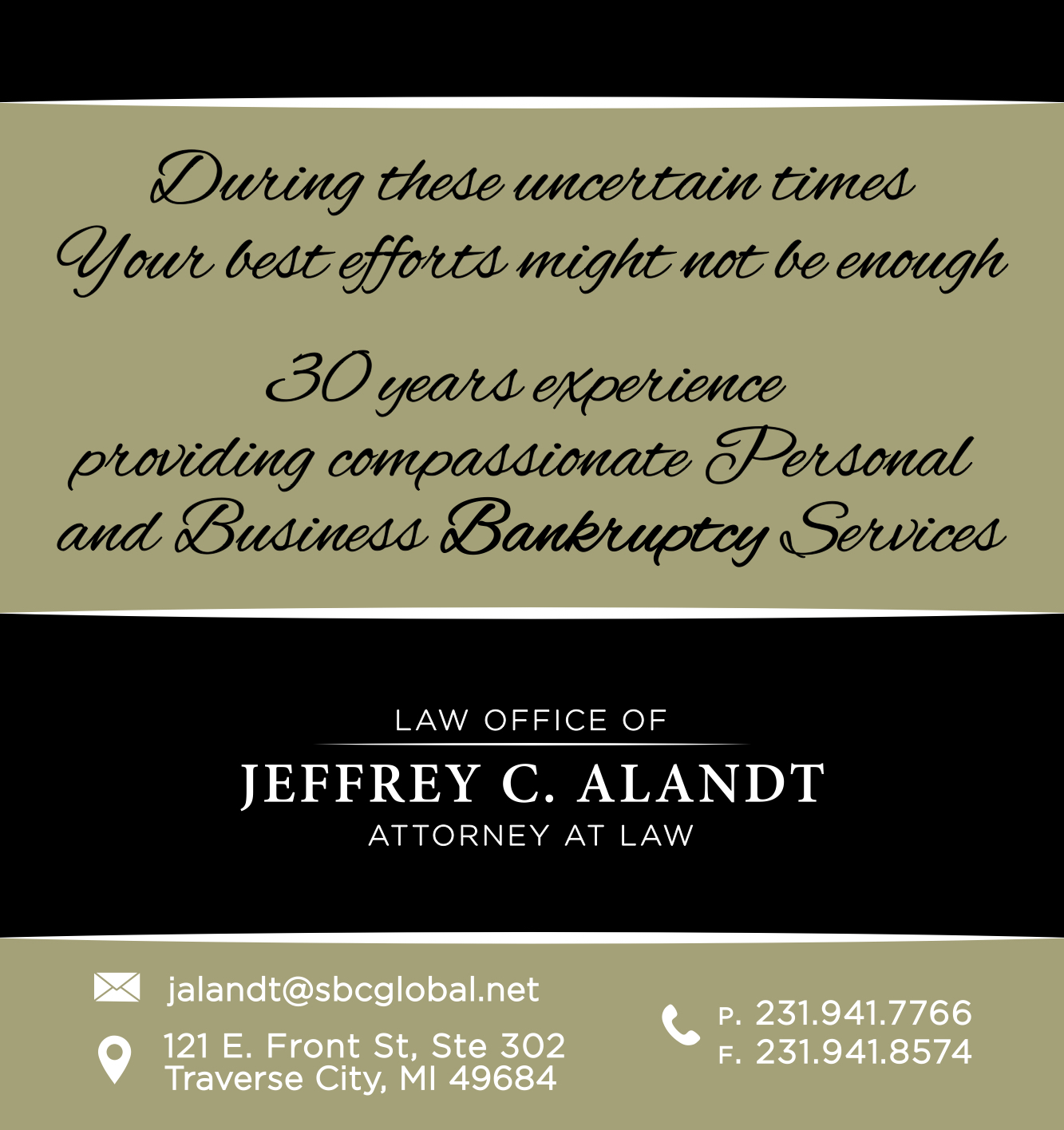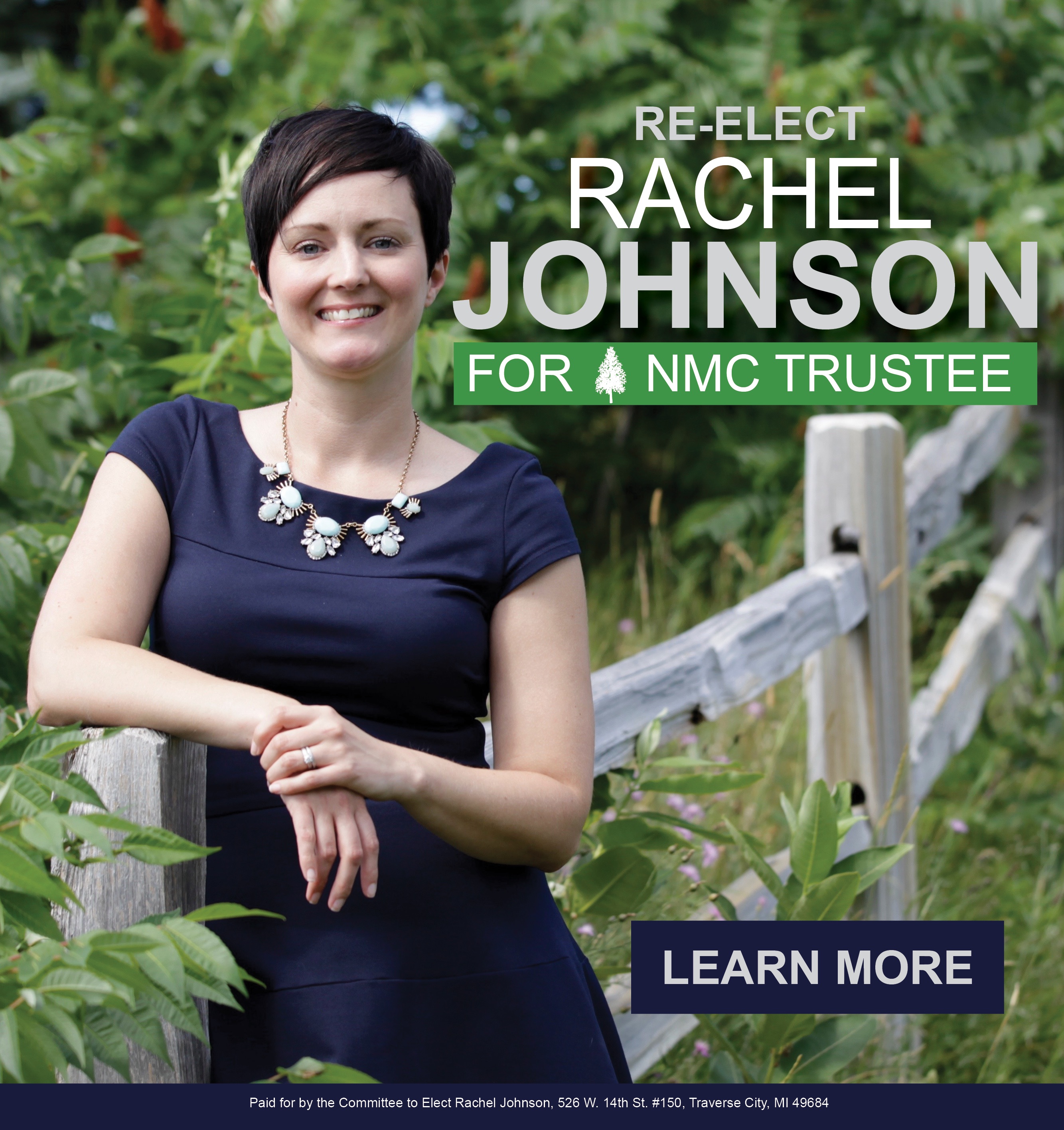 Kingsley Man Charged In Case Of Jogger Killed On River Road
Read More >>
Commongrounds Cooperative Development Awarded $1.5M State Grant
Read More >>
TCAPS Teachers Embrace "Crash Course" On Teaching 2.0
Read More >>
Sunrise Rotary Announces Its Grants
Read More >>
Here's The Latest On Traverse City's Absentee Ballot Numbers
Read More >>
A Nightmare For Michigan Bats?
Read More >>
Pugsley Is Our Entry Into Michigan's Space Race
Read More >>
Details Emerge On PFAS Contaminants In East Bay Township
Read More >>
Master Plan Approved For Civic Center; More Parks Projects Move Ahead
Read More >>
East Front Street Closure Planned Wednesday
Read More >>