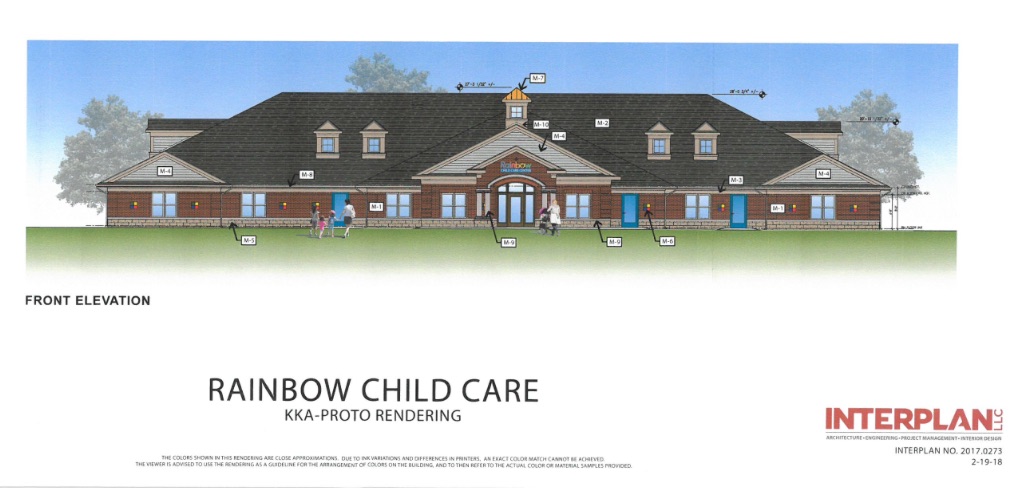 Childcare Center, Development Projects Proposed For Garfield Township
By Beth Milligan | Sept. 12, 2018
A nearly 11,000 square-foot proposed childcare center in Garfield Township could help relieve the region's critical childcare shortage – but may face resistance due to its close proximity to residential neighbors. The project is one of three developments slated for review by township planning commissioners tonight (Wednesday) at their 7pm meeting at Garfield Township Hall.
Rainbow Child Care Center
Rainbow Child Care Center, a proposed nearly 11,000 square-foot facility, could open on 1.76 acres of vacant property at the southeast corner of Silver Lake Road and Eastview Drive – if the project can gain township approval.
The commercial childcare center would be located within the Bay Ridge complex and would be neighbored by Traverse Hills Condominiums to the north and east, the Village at Bay Ridge Senior Community to the south, and Silver Lake Road to the west. In addition to the main childcare center, the project calls for a 37-space parking lot and an 11,124 square-foot outdoor play area behind the center featuring three playgrounds, three shade structures, and a splash pad. EIG14T (Eight Fourteen Development), a Michigan-based real estate development company, is listed as the project representative.
While childcare centers are allowed on the property with a special land use permit under Garfield Township's zoning rules, the Bay Ridge complex is covered by a planned unit development (PUD) – or a zoning plan created for a specific property. In order to be approved under the PUD, the project must obtain the approval of at least 60 percent of the owners of other development sites or land area within the complex.
According to a memo from Garfield Township Planner Rob Larrea, numerous possible uses for the vacant property have been proposed in the past, but failed due to issues including road access, stormwater management, and utility easements. Rainbow Child Care Center is proposing to build a new 26-foot wide access drive from Silver Lake Road to reach the property. Larrea notes that "access from Silver Lake Road was a contentious issue during proceedings for past applications for uses on the property." The developers also submitted an alternate application showing access coming from Eastview Drive, but since township rules do not allow multiple applications to be submitted at the same time, the group is only moving ahead with the Silver Lake Road plan.
Tonight's discussion of Rainbow Child Care Center is considered a conceptual review, meaning it's an initial informal discussion between developers and planning commissioners meant to provide feedback on the overall project plan. Developers can then use that feedback to polish their official application, which will return to the township for formal approval. While Grand Traverse County is facing a critical shortage of childcare options, Larrea warns the facility's close proximity to residential neighbors may prove a challenge during the approval process.
"It appears that the intensity of the use has the potential to bring about compatibility issues with the neighboring residential properties," he says. "In addition, how the site will be accessed may remain an issue with this proposal as well."
Aspen Pines
Planning commissioners will consider giving final approval tonight to a two-story, eight-unit housing complex on Floresta Street off Barlow Street. The township has been reviewing the proposal for several months, with developer Sean McCardel aiming to provide one-bedroom rental units with detached single-car garages and an additional eight-space paved parking lot. The units would include access to patio areas, charcoal grills, patio tables, and Adirondack chairs, among other amenities. McCardel previously told the board he hopes to "try to market to an affordable housing market" of potential renters such as teachers and single individuals who "could afford a smaller unit."
Grand Traverse Oral Surgery
Planning commissioners will also have an initial review tonight of a special land use permit application for a new 15,000 square-foot dental clinic to be built on vacant property at 1807 North Garfield Road near the corner of Garfield and Hammond. Grand Traverse Oral Surgery hopes to build the new clinic, which will include a basement level, covered pick-up and drop-off areas, and an 85-space paved parking lot. A 40-foot by 100-foot future expansion is also planned for the south end of the proposed building.
Larrea's initial report outlines several concerns that will need to be discussed by planning commissioners and addressed by Grand Traverse Oral Surgery before the permit can be approved, including ingress and egress routes for traffic, landscaping requirements, snow storage, and sign-off from the Grand Traverse County Road Commission and Grand Traverse County Metro Fire Department, among other factors.
Comment
Time To Make Tracks
Read More >>
DDA Targets 2020 Projects, Wadsworth/Hall Intersection Improvements
Read More >>
Viking Cruise Ship Will Visit Traverse City
Read More >>
Oral History Projects Aim To Capture Local Stories, History
Read More >>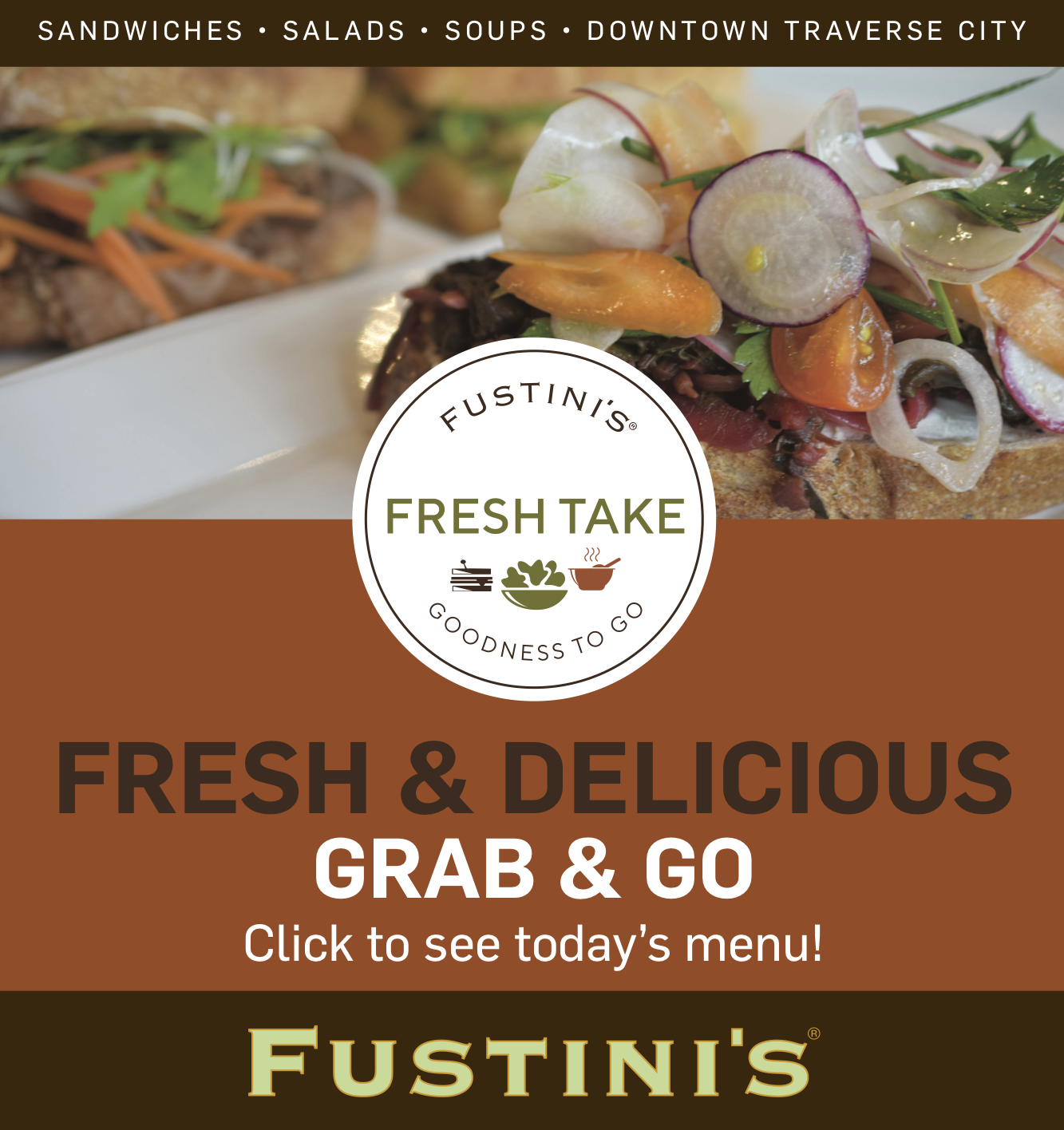 Downtown TC Hosts Chili Cookoff Today
Read More >>
REO Speedwagon To Play Cherry Festival
Read More >>
Woman Arrested After Assaulting Officer
Read More >>
City Commission Decisions Coming On Coal Tar Ban, Setbacks, Front/Madison Stop
Read More >>
Year-End Reports Show Local Construction, Growth, Crime Trends
Read More >>
Equestrian Festival, Grand Traverse Band Ink Partnership
Read More >>
Driver Arrested After Crashing Into Propane Tank
Read More >>
The Ripple Effects Of High Water Around Traverse City
Read More >>
Judge Voids Two TCAPS Recall Petitions - But Petitioners Immediately Re-File
Read More >>
Shakeups In Downtown Real Estate
Read More >>