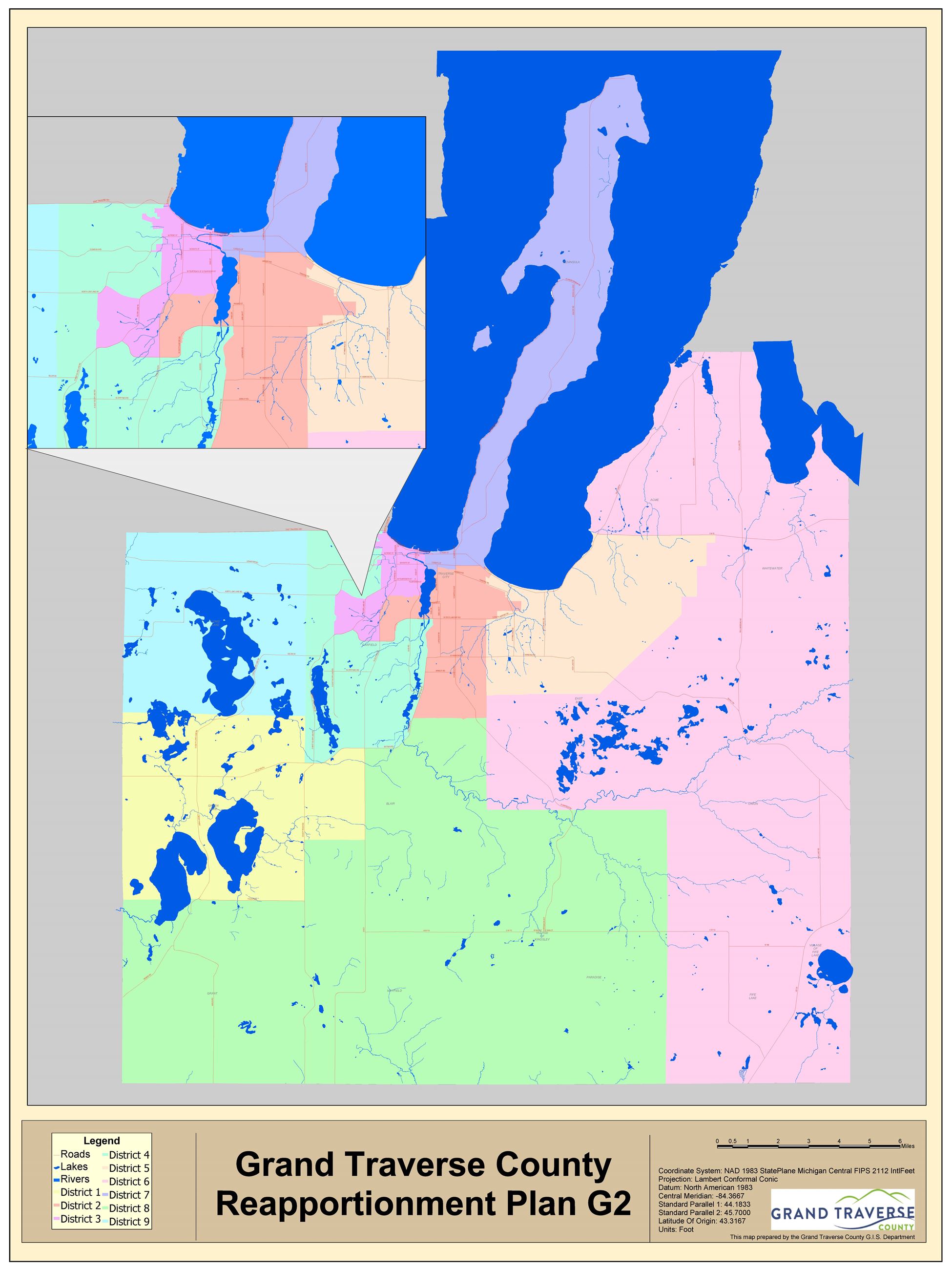 Citizen-Submitted Map Chosen To Set New GT County District Lines
By Beth Milligan | Oct. 7, 2021
Grand Traverse County will have new district lines in 2022 after the county's Apportionment Commission voted Thursday to select a new map out of four finalists - with the winning map submitted by Williamsburg resident Harold Lassers.
Any members of the public could submit proposed maps for consideration, along with the five members of the Apportionment Commission. Those five members include County Clerk Bonnie Scheele, County Treasurer Heidi Scheppe, County Prosecuting Attorney Noelle Moeggenberg, Grand Traverse County Democratic Party Chair Chris Cracchiolo, and Grand Traverse County Republican Party Chair Lisa Trombley. Maps had to follow several rules in the way districts were drawn to the greatest degree possible, including:
> All districts shall be as nearly of equal population as practicable.
> All districts shall be contiguous.
> All districts shall be as compact and as nearly square shape as is practicable.
> No township or part thereof shall be combined with any city or part thereof unless such combination is needed to meet the population standard.
> Townships, cities, and villages shall generally not be divided.
> Precinct shall be divided only if necessary to meet population standards.
> Residents of state institutions who cannot by law register in the county as electors shall be excluded from a consideration of representation.
> Districts shall not be drawn to effect partisan political advantage.
Lassers' map was selected by a 4-1 vote of the Apportionment Commission using a ranking system for the four finalist maps, with Trombley opposed. Due to Grand Traverse County's population expansion in the 2020 U.S. Census, the county is expanding from seven to nine county commission seats. Those nine districts - which include proposed new precincts in East Bay and Garfield townships - were apportioned as follows under Lassers' plan:
District 1: GL1, GL2, Blair 1, Blair 4
District 2: Proposed Garfield 6, Proposed Garfield 4, Proposed Garfield 7, TC7
District 3: TC1, TC3, TC10, Proposed Garfield 2
District 4: Blair 3, Proposed Garfield 1, Proposed Garfield 3, Proposed Garfield 5
District 5: Acme 1, Proposed East Bay 5, Proposed East Bay 1, Proposed East Bay 2
District 6, Acme 2, Whitewater 1, Proposed East Bay 4, Proposed East Bay 3, Union 1, Fife Lake 1
District 7: Peninsula 1, Peninsula 2, TC9, TC 8
District 8: Blair 2, Grant 1, Mayfield 1, Paradise 1, Paradise 2
District 9: Long Lake 1, 2, 3
Click here to see Lassers' map in close-up detail and to read more information on each new district.
Comment
County Commission Approves Budget, Senior Center Resolution
Read More >>
City Bans First-Floor Vacation Rentals Downtown, Approves Smart Meter Expansion
Read More >>
Local Organizations Addressing DEI; Other Local Business News
Read More >>
Gold In The Water: Local Partners Band Together To Make Traverse City A Global Freshwater Leader
Read More >>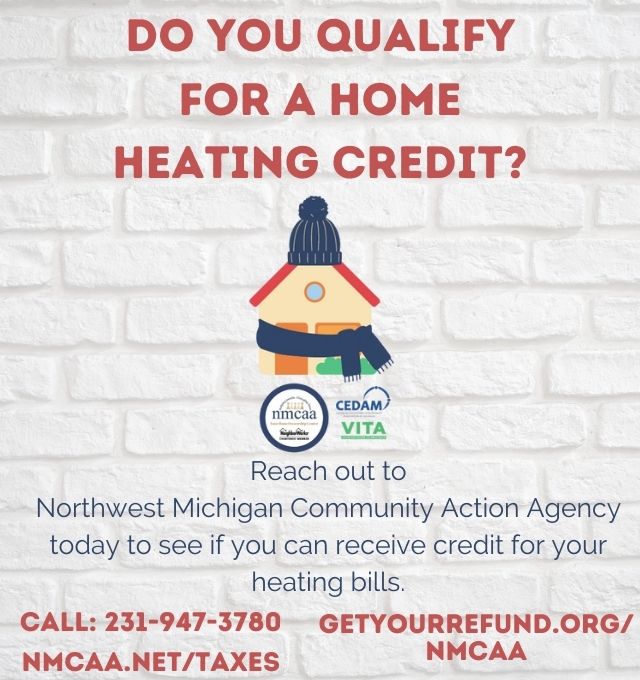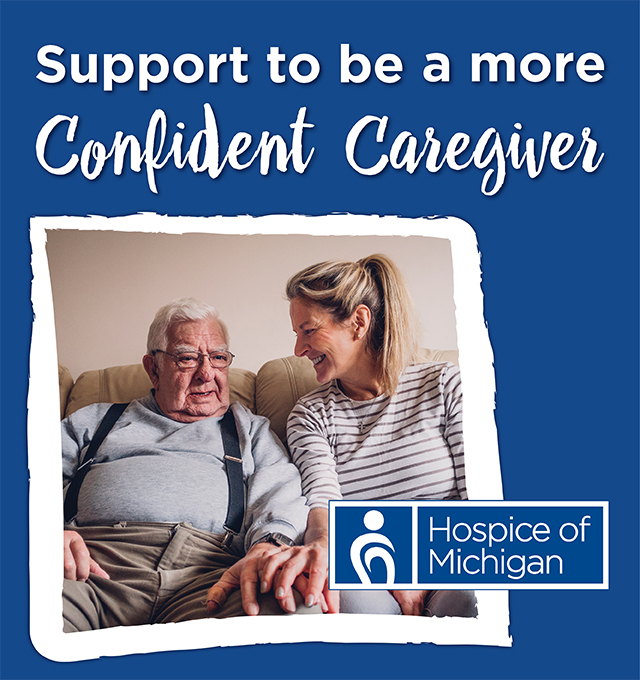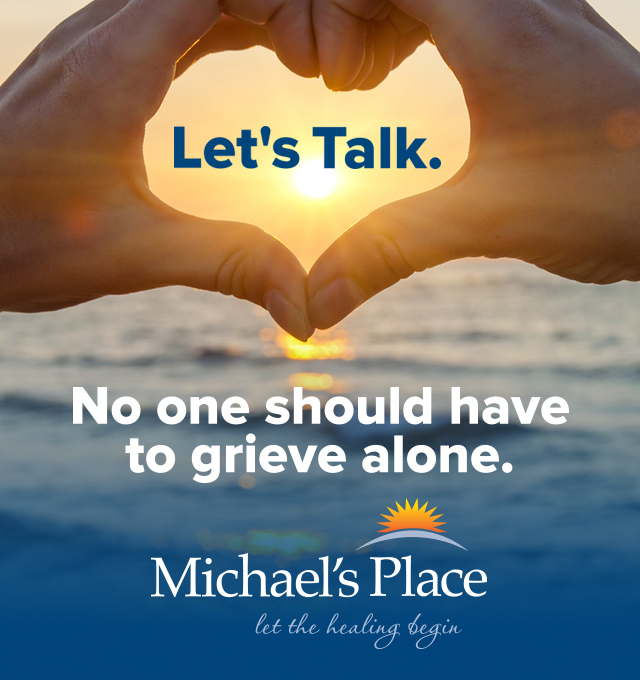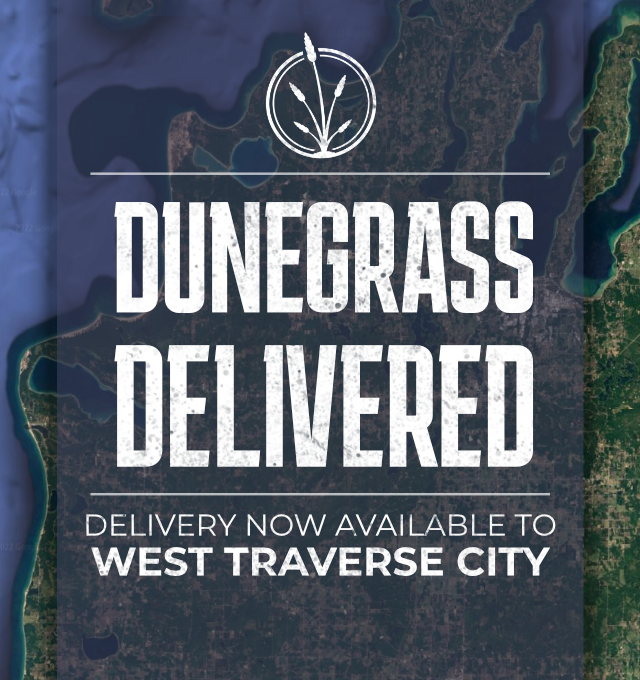 Is The Cherry Capital At Risk Of Losing Its Global Crown?
Read More >>
Mt. Holiday Eyeing $4 Million+ Capital Campaign, Improvements
Read More >>
Hentschel's Eligibility Challenged In County Commission Race Over Residency Questions
Read More >>
State Allocates $7 Million To Senior Center Rebuild
Read More >>
Boardman Lake Loop Trail Opens To Public Friday
Read More >>
TC Light & Power Prepares For Citywide Fiber Expansion, New Service Center That Will Take Over Jewelry Store
Read More >>
Eight Arrested In Grand Traverse County In Underage Solicitation Sting
Read More >>
City, County Leaders To Consider Bond/Millage Plan To Fund Senior Center Rebuild
Read More >>
NMC Announces Tuition Hike
Read More >>
Traverse City Man Arrested For Taking Part In January 6 Capitol Attack
Read More >>