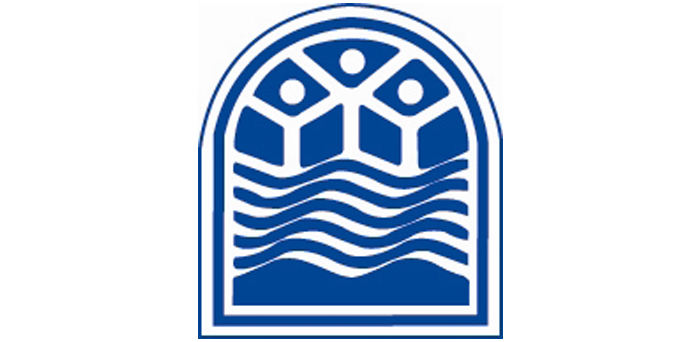 City Commission Welcomes New Members, Assigns Board Appointments
By Beth Milligan | Nov. 12, 2019
Five members were sworn into the Traverse City commission Monday - including three incumbents and two newcomers - at the city's organizational meeting, which also included commissioners making a variety of appointments to other city boards.
Incumbents Mayor Jim Carruthers and Commissioners Amy Shamroe and Roger Putman joined new Commissioners Christie Minervini and Ashlea Walter for the swearing-in ceremony administered by City Clerk Benjamin Marentette at the start of Monday's meeting. Immediately following the ceremony, commissioners took part in the organizational meeting to assign members to serve on various boards. Shamroe was selected to serve a second term as mayor pro tem, presiding over meetings when Carruthers is absent.
While most board assignments were distributed without issue, brief tensions arose over appointments to the city's planning commission. Putman and Commissioner Brian McGillivary, who both serve on the planning commission, expressed their desire to be appointed to another term, citing the steep learning curve of that board. However, Commissioner Tim Werner backed bids by Minervini and Walter to be appointed to the planning commission instead. Werner's motion failed by a narrow 3-4 vote; a subsequent vote to reappoint McGillivary and Putman then passed by a 6-1 vote, with Werner opposed.
Several commissioners also challenged Carruthers' decision to reappoint Janet Fleshman and David Hassing to the planning commission as citizen representatives. Commissioners did not dispute the qualifications or track records of Fleshamn and Hassing, but instead argued Carruthers should use an ad hoc committee to interview all applicants interested in serving on the planning commission and make a recommendation from there, ensuring everyone interested at least had a chance to interview for the board. The motion to reappoint Fleshman and Hassing for another term failed; as a result, those members will continue to serve in their existing capacity until another motion comes forward at a future meeting to fill the new terms on the planning commission.
Other board appointments that were approved at Monday's meeting included:
Grand Traverse County Criminal Justice Coordinating Committee: Christie Minervini
Next Michigan Development Corporation: Christie Minervini, Tim Werner (Alternate)
Brown Bridge Advisory Committee: Ashlea Walter
Grand Traverse County Township Association: Jim Carruthers
Grand Traverse County Economic Development Corporation: Christie Minervini
Grand Traverse Brownfield Redevelopment Authority: Tim Werner
City of TC and Garfield Township Joint Recreational Authority: Ashlea Walter
TC Arts Commission: Ashlea Walter
Traverse City Light & Power: Tim Werner & Amy Shamroe
Commissioners will also use ad hoc committees to interview citizen applicants for a variety of other board vacancies in the coming weeks, members decided Monday.
TCAPS Recall Hits Legal Snag
Read More >>
Public Input Sought On Airport Becoming Authority
Read More >>
Garland Street Closed Friday, Monday
Read More >>
Traffic Signal Work At M-72/Elk Lake To Start Monday, Continue Through May
Read More >>
Median Coming To US-31; Aim Is To Prevent Accidents, Help Pedestrians
Read More >>
Roundabout Coming To Blair Townhall Road, Six More To Follow Across GT County
Read More >>
TADL Offering Fine Forgiveness In December
Read More >>
Traffic Projects On Deck: Pedestrian Crossings, Front/Madison, Parking Rate Study
Read More >>
When Will Pot Sales Begin In TC?
Read More >>
Damaged Toyota Sought By Police
Read More >>
Join Us For A Special Recess Of Giving Tonight!
Read More >>
Munson, Nurses Association Reach Settlement Over Nurses' Rights To Talk About Work Conditions
Read More >>
Welcome To The Golden Age Of Shipwreck Hunting
Read More >>
Inman Recall Effort Goes To Court
Read More >>