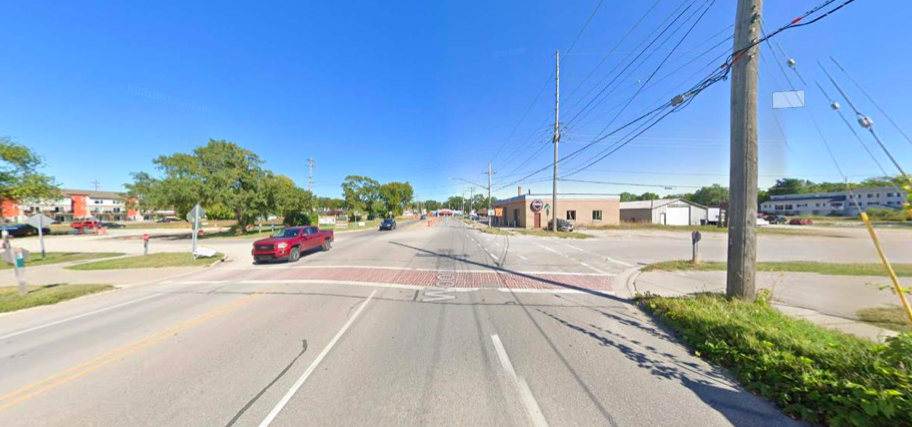 City Projects Ahead: Garfield Upgrade, West End Bathhouse, Electric Vehicle Charging Network & More
By Beth Milligan | Jan. 22, 2021
Traverse City planning commissioners received a preview Wednesday of key projects planned for this and coming years within city limits, including a reconfiguration of Garfield Avenue between Front Street and Hannah Avenue, traffic calming projects on Woodmere Avenue and Fair Street, upgrades to the West End Beach bathhouse and Clinch Marina harbormaster building, the buildout of an electric vehicle charging station network, and more.
Staff highlighted roughly a dozen projects for planning commissioners of more than 260 included in the city's six-year capital improvement program (CIP), a state-required document that details planned public projects and associated cost estimates through the next six years. Planning commissioners update the CIP annually, with city commissioners responsible for approving the actual funding for specific projects on a year-to-year basis. This week's planning commission meeting gave board members a chance to go through projects in detail and ask questions ahead of a February 2 public hearing, when they could vote on approval.
One notable project slated for the 2021-22 fiscal year is the resurfacing of an extended stretch of Garfield Avenue between Hannah Avenue and Front Street that will change the nature of the corridor – an effort to calm traffic and make it "feel less like a highway," according to City Engineering Technician Jessica Carpenter. In addition to resurfacing the road, plans include narrowing lane widths and reducing lanes from four to three on Garfield between Eighth and Hannah and adding new bike lanes that would connect to the existing bike lanes north of Eighth and to the Tart Trail at Garfield and Hannah.
"The resurfacing project is much needed: Anyone who drives on Garfield Avenue probably knows it's barely holding itself together," said Carpenter. "Another thing we were looking at is the speeds, and we're hoping that narrowing the lane widths as well as the number of lanes and encouraging non-motorized traffic along the corridor will help reduce speeds."
After Commissioner Brian McGillivary noted the city has received multiple complaints about speeding on nearby Hastings Street and wondered if reconfiguring Garfield would drive more traffic to that and other side streets, Carpenter said staff are looking at optimizing the traffic lights on Garfield concurrently with resurfacing to improve vehicle flow and reduce neighborhood cut-through traffic.
Two other traffic calming projects are planned within a one-mile radius of the Garfield project. Just around the corner near the Grand Traverse County Civic Center, a chicane – a serpentine curve in the road that can be created using road paint and signs – is planned for Fair Street to slow speeding and cut-through traffic on the road. Alternating parking from side to side makes it so "drivers don't have a straight path" to shoot down the corridor, explained Carpenter. Improved connectivity to the park from Fair Street has also been proposed as part of the recently approved Civic Center Master Plan.
City staff also plan to upgrade the TART Trail crossing on Woodmere Avenue near the Traverse Area District Library (pictured), installing a rectangular rapid flashing beacon – similar to the one in place at the Elmwood Avenue crossing on West Front Street – and working with Traverse City Light & Power (TCLP) to enhance overhead lighting at the crossing. Carpenter said the changes would improve safety for cyclists and pedestrians crossing Woodmere.
Discussions Wednesday about planned upgrades to the bathhouse at West End Beach also revealed that the Michigan Department of Transportation (MDOT) is targeting a reconfiguration of Grandview Parkway and Bay Street between Division and M-72 in 2024. In the city CIP, plans call for redesigning the beach bathhouse in 2023-24 with smaller family-focused restrooms, a smaller parking lot to allow for a pedestrian-safe trail extension, and ADA-compliant beach access. City Planning Director Russ Soyring noted that new city rules require buildings to be set back 50 feet from the water to protect against rising water levels, with the layout of the new bathhouse requiring careful consideration to fit on the "tight site." Staff also still need to repair an erosion-damaged section of the parking lot; that and the MDOT project means there are "quite a few considerations to look into before (the bathhouse is) developed to a point that we can move forward," said City Director of Public Services Frank Dituri.
Still more projects are on the horizon in the CIP, including a pilot installation of a network of electric vehicle charging stations throughout the city this summer. A handful of stations are already available in downtown parking decks and at the TCL&P property on Hastings Street, but more would be added in several downtown parking lots and at the Civic Center.
Other projects ahead include major foundation renovations to the Clinch Marina harbormaster building in 2022-23, four downtown bridge projects set to begin this year and another two in 2022-23, the reconstruction of East Front Street by 2024-25, the completion of a four-year project to construct or repair 20.5 miles of city sidewalk, and four improved road crossings over Kids Creek to restore the watershed quality ($2.45 million in crossing upgrades are already planned for this year). Staff also highlighted the $19.3 million FishPass project set to start construction soon at the Union Street Dam, though the exact timing is contingent on an ongoing court review of the project.
While planning commissioners generally expressed support for the CIP as proposed, several noted the importance of also focusing on infrastructure improvements to handle the city's growth and climate change impacts, such as worsening storms and rising water levels. Director of Municipal Utilities Art Krueger said the city's drinking water system has a "lot of capacity for growth," but acknowledged infiltration and inflow issues have posed challenges with some sanitary sewer lines. Stormwater pipes are also challenging, he said, because the city doesn't have a designated enterprise fund to pay for stormwater improvements – unlike water and sewer, where rates charged to residents help fund maintenance and repairs.
Planning Commission Secretary Heather Shaw said an important part of city planning should be "doing something about our water situation," even if that means trimming back budgets for streetscape or other capital projects. "We need to start dealing with this," she said. McGillivary agreed, but noted that addressing the issue comprehensively would likely cost "tens or hundreds of millions of dollars." McGillivary advocated for continuing to explore creative solutions – like promoting on-site water retention, rain and rooftop gardens, and passage systems on properties so water wasn't always "dumping" into the bay through storm drains – while continuing to fix as much of the infrastructure system as realistically possible under the city's financial constraints. "It's just something that's going to take some time," he said.
Pictured: Pedestrian crossing on Woodmere Avenue. Photo credit: City of Traverse City.
Comment
MSU President Visits TC; Talks Student Enrollment & Vaccinations, Athletics, Local Partnerships
Read More >>
Cases Low, Vaccinations High -- But So Are Concerns For Local School, Health Officials
Read More >>
Sixth Street Closure Next Week
Read More >>
Delta Variant Now In Grand Traverse County
Read More >>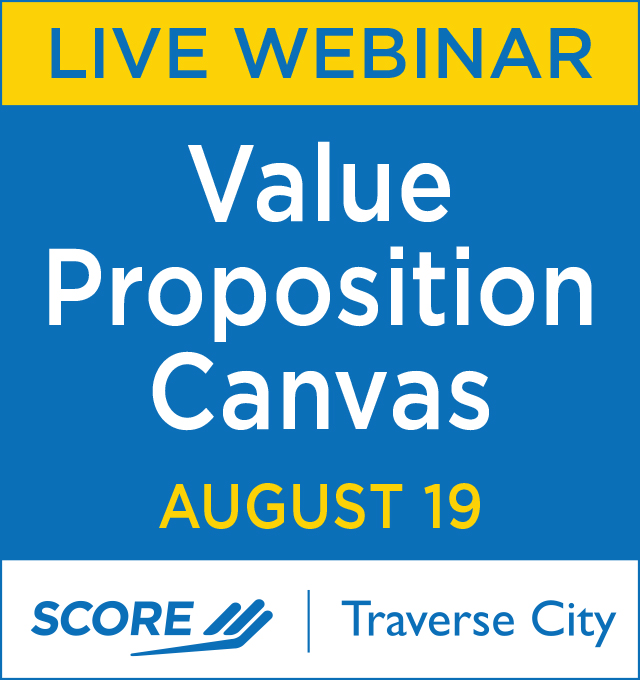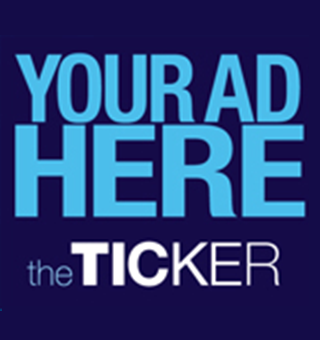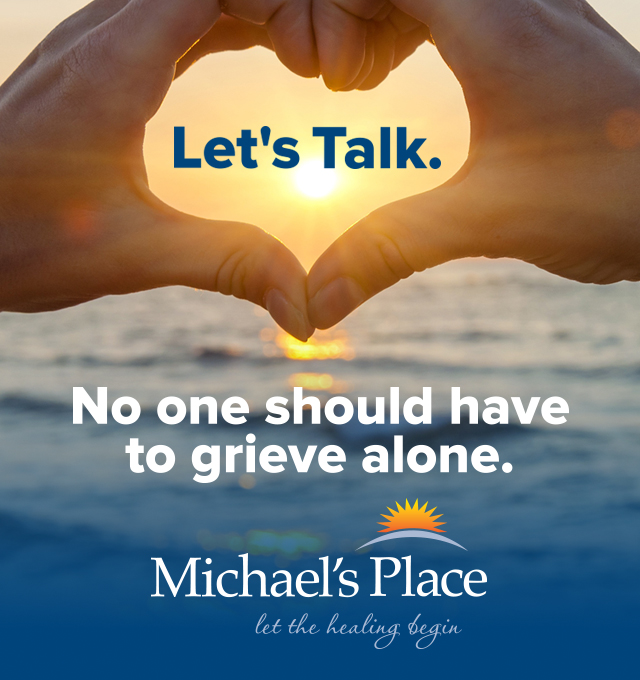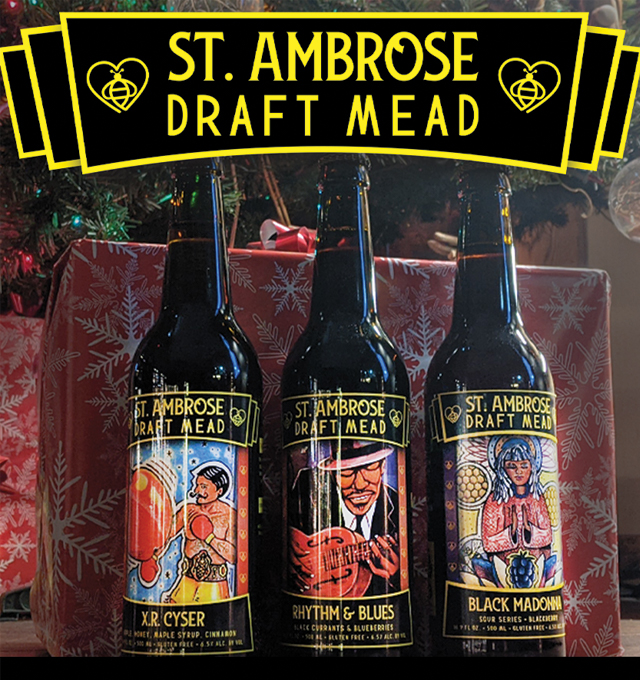 (Desperately) Seeking Workers: Behind Traverse City's Employment Crisis
Read More >>
TADL Institutes New Library Fine Procedures
Read More >>
Here's Who's Running For City Commission
Read More >>
Ironman Charity Challenge To Benefit Five Local Nonprofits
Read More >>
Where To Eat This Summer
Read More >>
Three Mile Trail Route Unveiled
Read More >>
PACE North Names New Executive Director
Read More >>
Expedited Appeal Rejected In FishPass Lawsuit; Court Case Will Proceed On Normal Timeline
Read More >>
Night Out In Kingsley Wednesday To Feature Live Music, Car Show, More
Read More >>
TC Voters To Decide City Manager's Spending Authority
Read More >>